---
---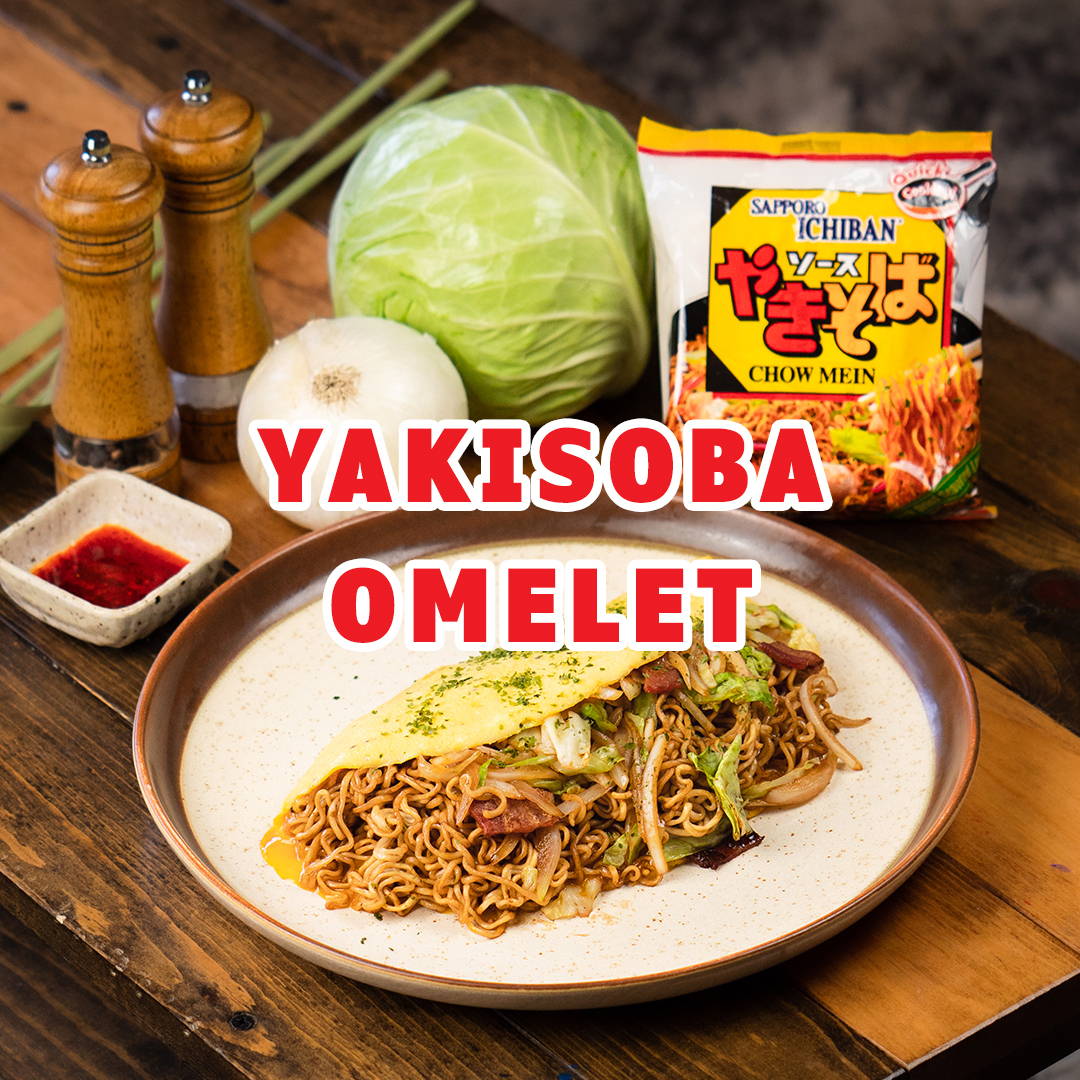 Serves 1
Prep time: 5 minutes
Cook time: 15 minutes
1 package Sapporo Ichiban Yakisoba
1 strip of bacon
½ cup cabbage, chopped
¼ white onion, thinly sliced
Nonstick cooking spray
3 eggs, beaten
Salt and pepper to season
Hot sauce to taste
---
---
---
STEP 1
Place bacon in a pan and heat over medium. Cook for about 4 minutes on each side or until bacon is crispy.
Remove from heat and transfer to a paper towel lined plate. Once cooled, break bacon into bite-sized pieces. Set aside.
STEP 2
In a skillet, bring 1 cup of water to a boil. Add noodles and cook for 1 minute. Flip noodles.

STEP 3
Add cabbage, onions and bacon to your skillet. Cook for another minute, gently loosening the noodles.
Once the water has been absorbed, add seasoning from the enclosed packet. Stir, then transfer to a plate.

STEP 4
Allow your skillet to cool for a minute, then coat with nonstick cooking spray and heat over medium.
Add your eggs and season with salt and pepper. Allow eggs to cook until they begin to set in the skillet but are still moist on the surface.

STEP 5
Add your noodle mixture to one half of your omelet. Using a spatula, carefully flip the unfilled half over to cover the filled half.

STEP 6
Cook until eggs are fully set, about 1 minute. Then, carefully slide your omelet onto a plate.
Season with enclosed packet of dried seaweed and hot sauce to taste.