---
---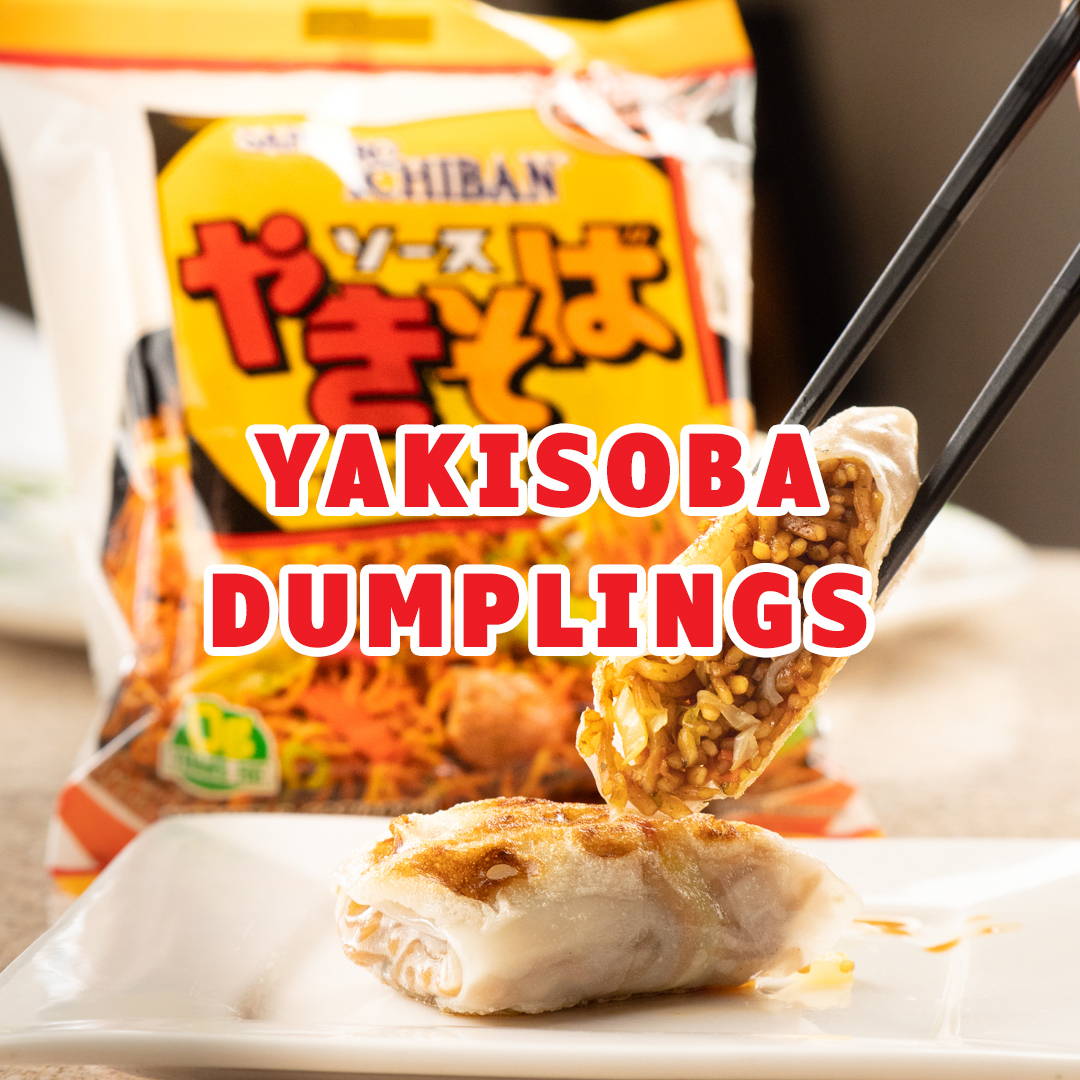 Crispy on the outside, noodley on the inside.


Makes 8-12 dumplings
Prep Time:10 minutes
Cook Time:10 minutes
For the dumplings
1 package Sapporo Ichiban Yakisoba
2 tablespoons cooking oil
1 green onion, sliced
1 clove garlic, minced
4 brown mushrooms, diced
¼ cup cabbage, shredded
¼ cup carrots, shredded
10-20 rice paper wrappers
For the dipping sauce (optional)
2 tablespoons soy sauce
1 tablespoon rice vinegar
1 teaspoon sesame oil
½ teaspoon garlic chili sauce
---
---
STEP 1
In a pan, heat 1 tablespoon of oil over medium. Add onion, garlic, mushrooms, cabbage and carrots.
Lightly sauté for about 2 minutes. Set aside.
STEP 2
Prepare Yakisoba according to package instructions.
Once ready, add vegetable mixture to noodles and lightly toss to combine.

STEP 3
Prepare rice paper wraps by submerging them in cold water for a few seconds.

STEP 4
Place a wrap on a plate and spoon 1-2 tablespoons of vegetable yakisoba onto the center of the wrap.
Fold each side of the wrap in to cover your filling, then roll up from the bottom.
If your wrap tears, simply add another wrapper. Repeat until you use up all of the filling.

STEP 5
In a pan, heat 1 tablespoon of oil over medium-high.
Add your dumplings to the pan and sear each side for 15-30 seconds.
Transfer dumplings to a plate.

STEP 6
Prepare your dipping sauce by whisking together all ingredients.
Serve alongside dumplings.

---