---
---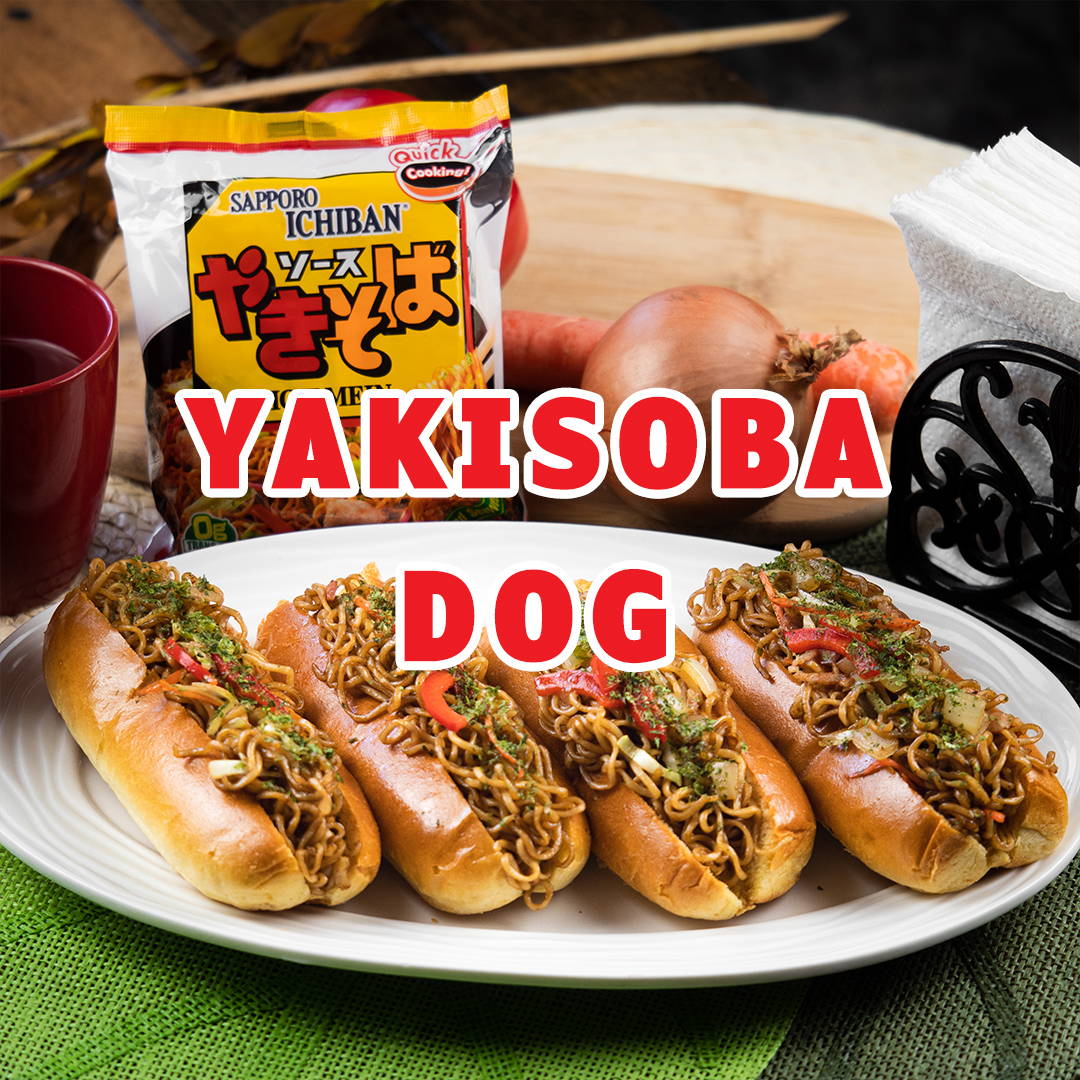 Serves 4
Prep time: 5 minutes
Cook time: 5 minutes
Ingredients:
2 packages Sapporo Ichiban Yakisoba
2 cups water
1 tablespoon olive oil
Salt and pepper to season
¼ cup white onion, diced
¼ cup cabbage, shredded
¼ cup red bell pepper, diced
¼ cup carrot, grated
3 strips bacon, roughly chopped
4 hot dog buns
Desired condiments to taste
---
---
---
STEP 1
In a pan, heat olive oil over medium. Add vegetables, bacon, and a pinch of salt and pepper.
Sauté until the vegetables are soft and the bacon is cooked through, about 7 minutes. Set aside.
STEP 2
In a pan, bring 2 cups of water to a boil. Add noodles and cook for 1 minute.
STEP 3
Flip your noodles and cook for another minute, stirring occasionally.

STEP 4
When the noodles become separated and the water has absorbed, add seasoning from attached packet.
Stir well. Then, add in your vegetables and bacon and mix.

STEP 5
Divide the noodles into four hot dog buns. Top with seaweed from attached packet.
Add desired condiments and serve.