---
---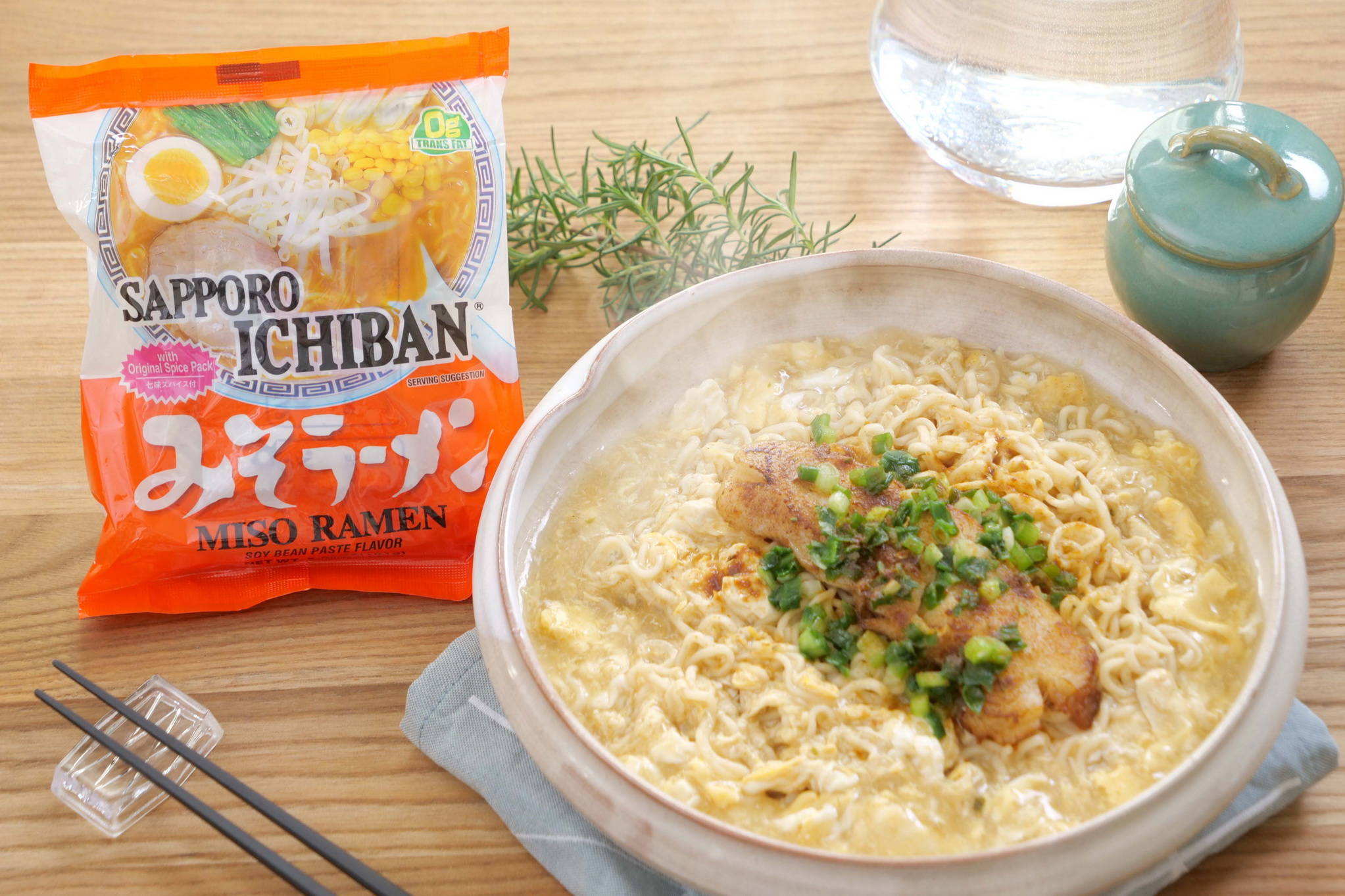 Whitefish and Ramen with Thick Ankake Sauce

Serves 1
Prep time: 5-10 minutes
Cook time: 10-15 minutes
Ingredients:
1 package Sapporo Ichiban Miso Ramen
1 filet white fish
1 teaspoon olive oil
generous pinch of salt and pepper
2 tablespoons butter
¼ block silken tofu
1 beaten egg
½ teaspoon arrowroot starch
1 green onion finely chopped
chili garlic sauce to taste
---
---
---
STEP 1
Pat the fish dry with a paper towel and season with olive oil, salt and pepper.
Heat butter in a pan over medium. Once butter is melted, add your fish.
Cook until golden on one side, approximately 1-3 minutes depending on the thickness of your fish.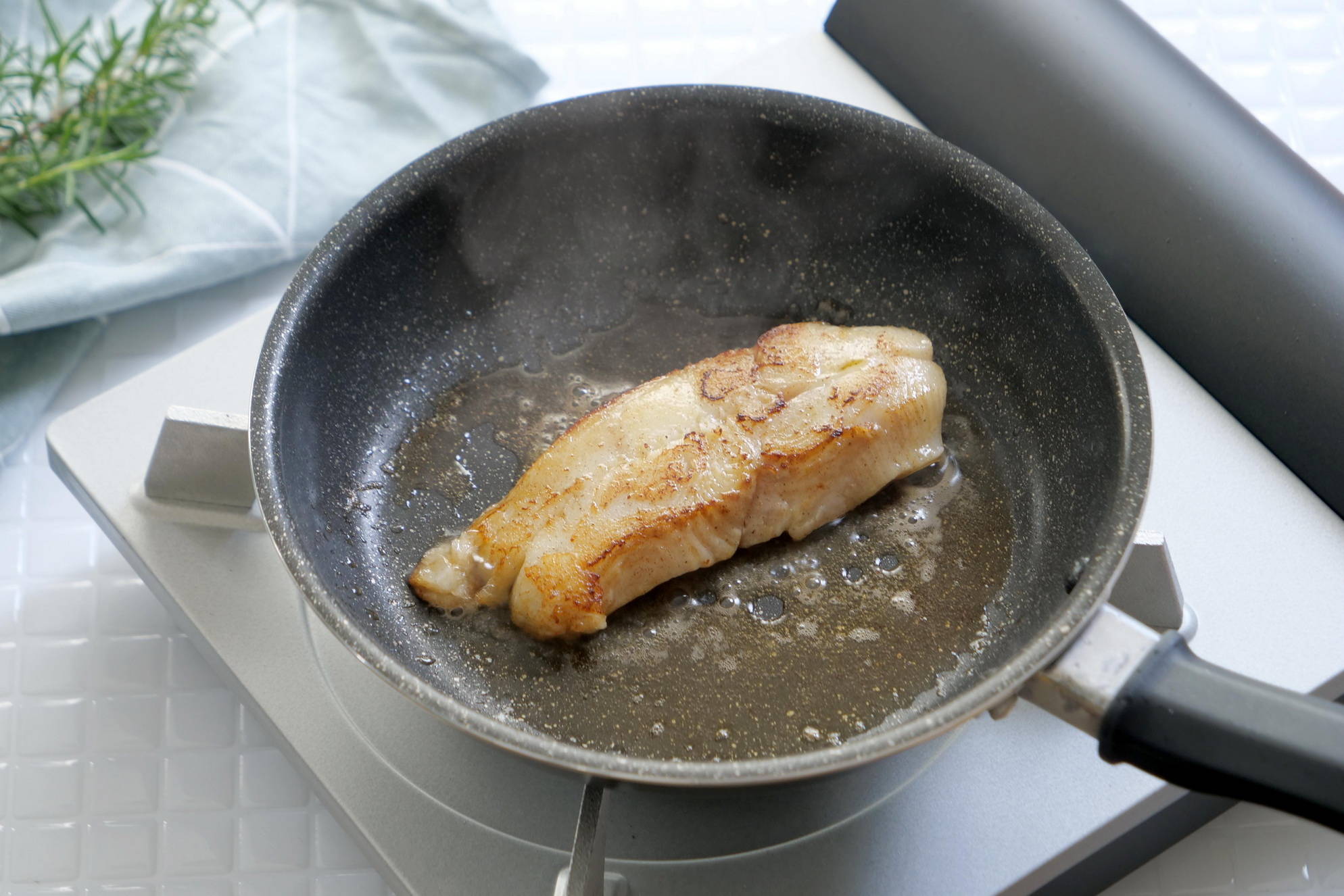 STEP 2
Carefully flip your fish and add tofu to the pan next to fish.
Break up the tofu with a spatula while you cook the other side of the fish until golden, 1-3 minutes.
Remove fish from pan and set aside. Place tofu in a bowl.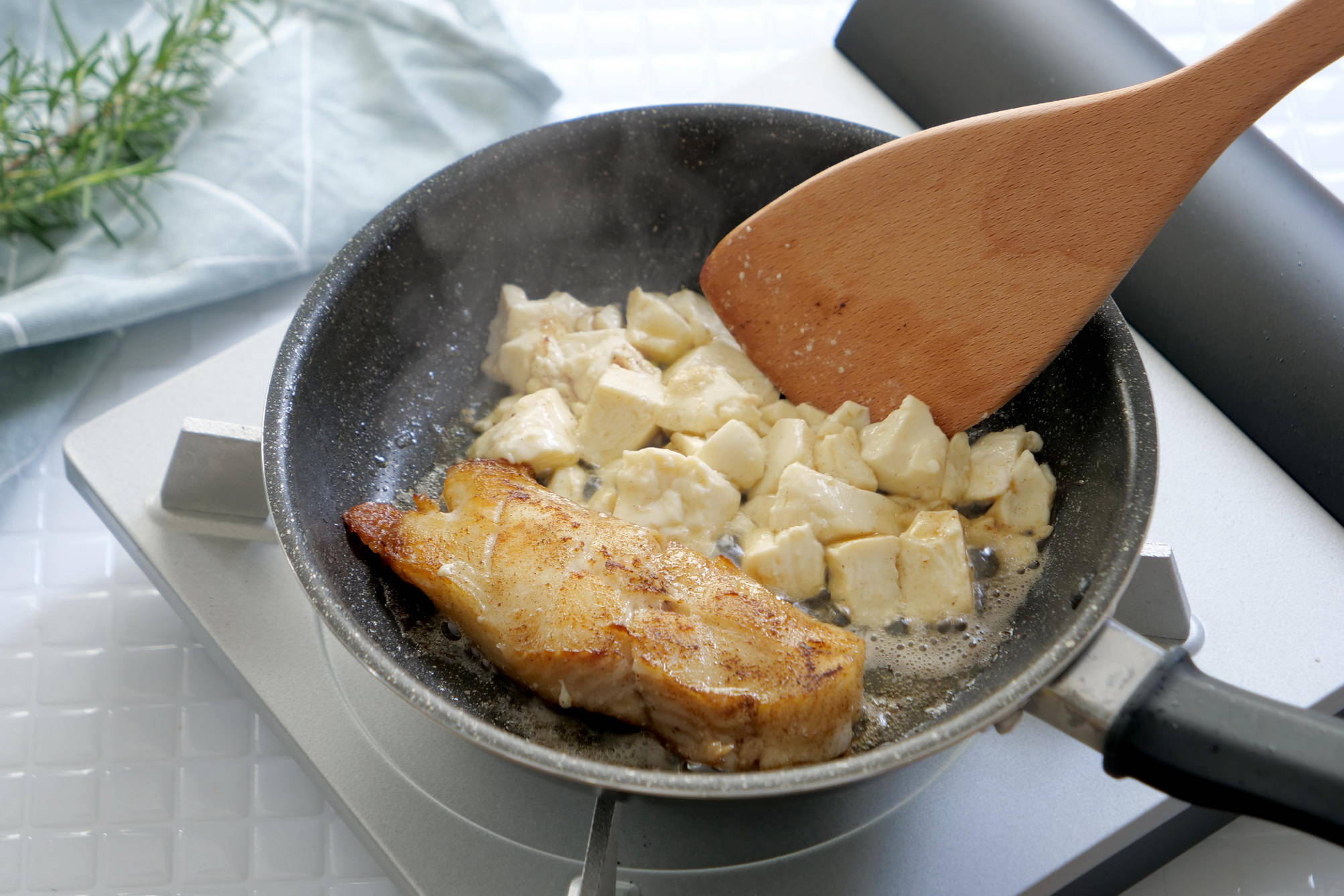 STEP 3
In a small pot, bring 1 ½ cups of water to a boil.
Add ramen and cook for three minutes. Turn off heat and add 1 teaspoon of powder from soup base packet.
Mix until dissolved, and transfer noodles to your bowl of tofu, leaving the broth in the pot.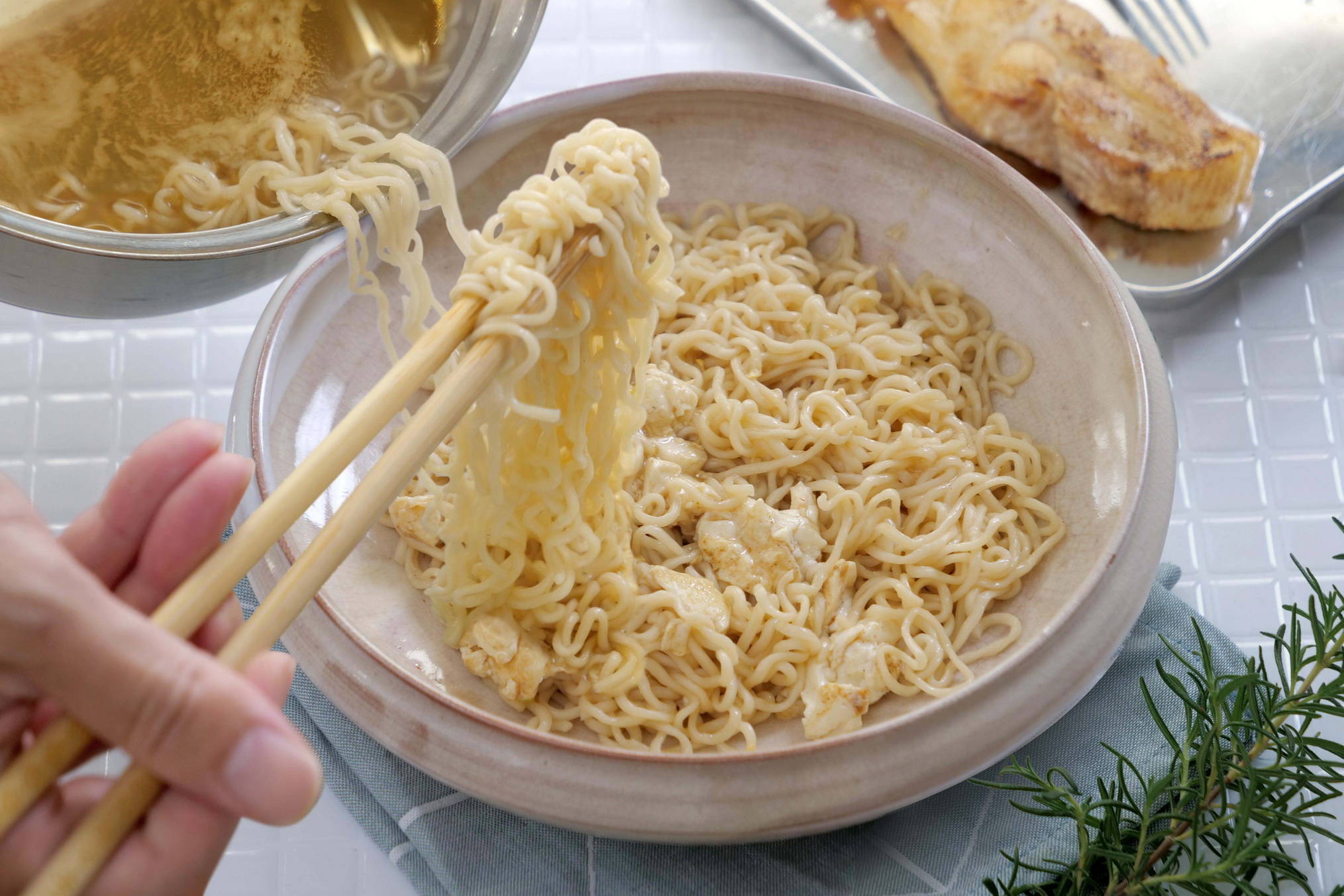 STEP 4
Bring broth back to a boil. Once boiling, turn heat to low.
Stir constantly while adding arrowroot starch and egg. Once thick, pour over noodles and silken tofu.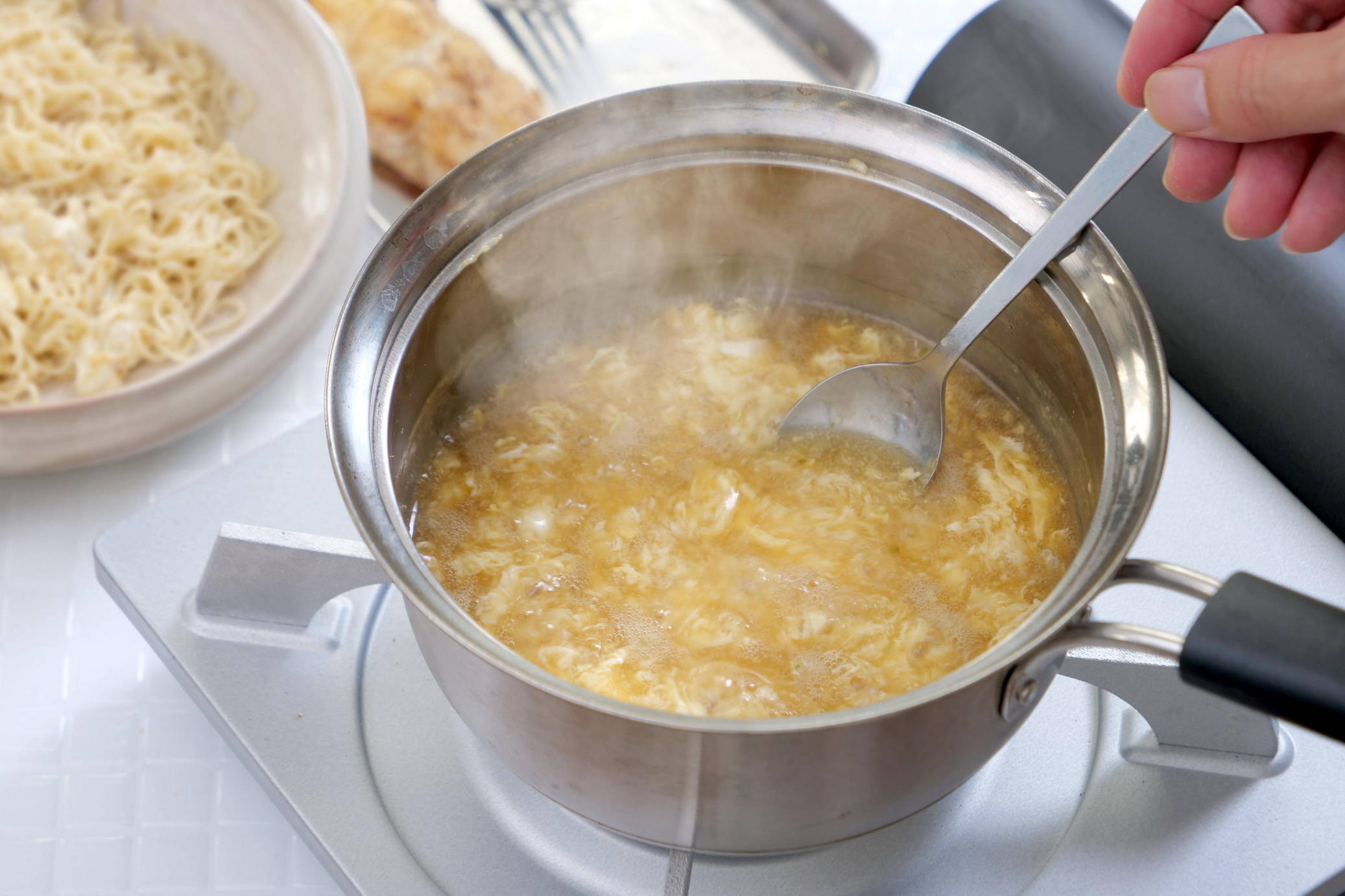 STEP 5
Place fish on top of the noodles and sprinkle with green onions and original spice packet.
For more spice, add chili garlic sauce to taste.