---
---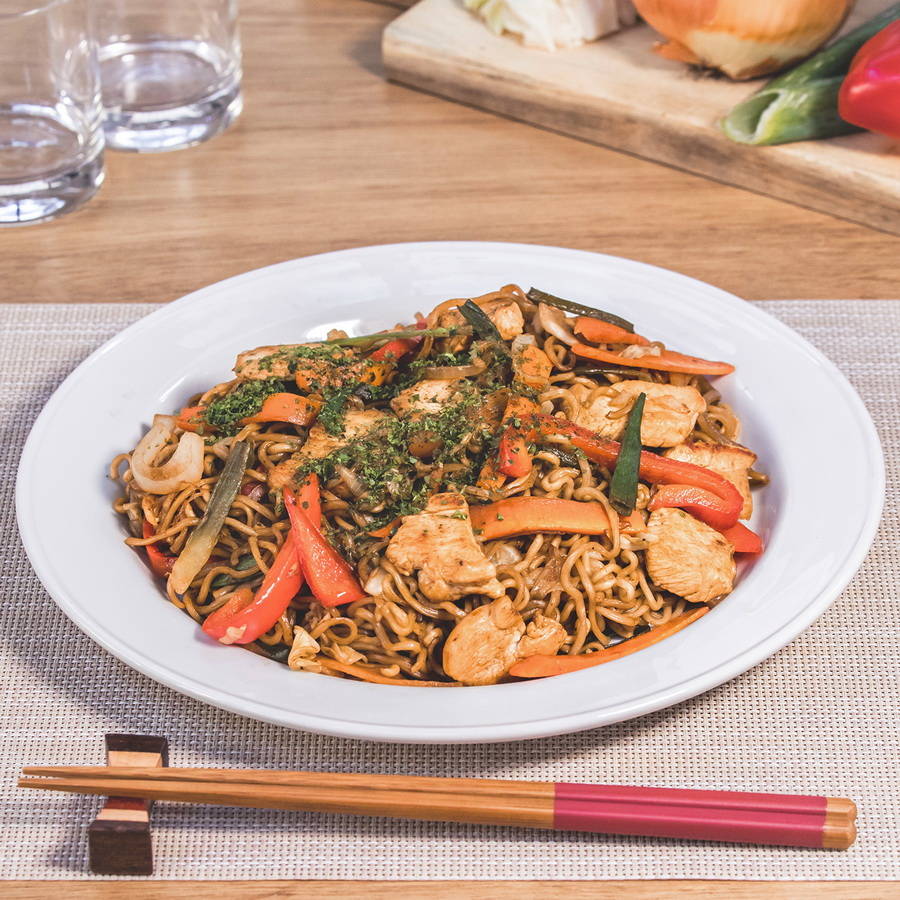 ---
---
Ingredients:
Sapporo Ichiban Chow Mein 2 packages
Cooking oil 2 tbsp
Chicken ⅓ lb
Onion ⅓
Carrot ½
Bell pepper ½
Green Onion ⅓
Cabbage ⅓
Dried Seaweed for garnish
---
STEP 1
Add cooking oil and chicken to a hot skillet. Cook chicken through.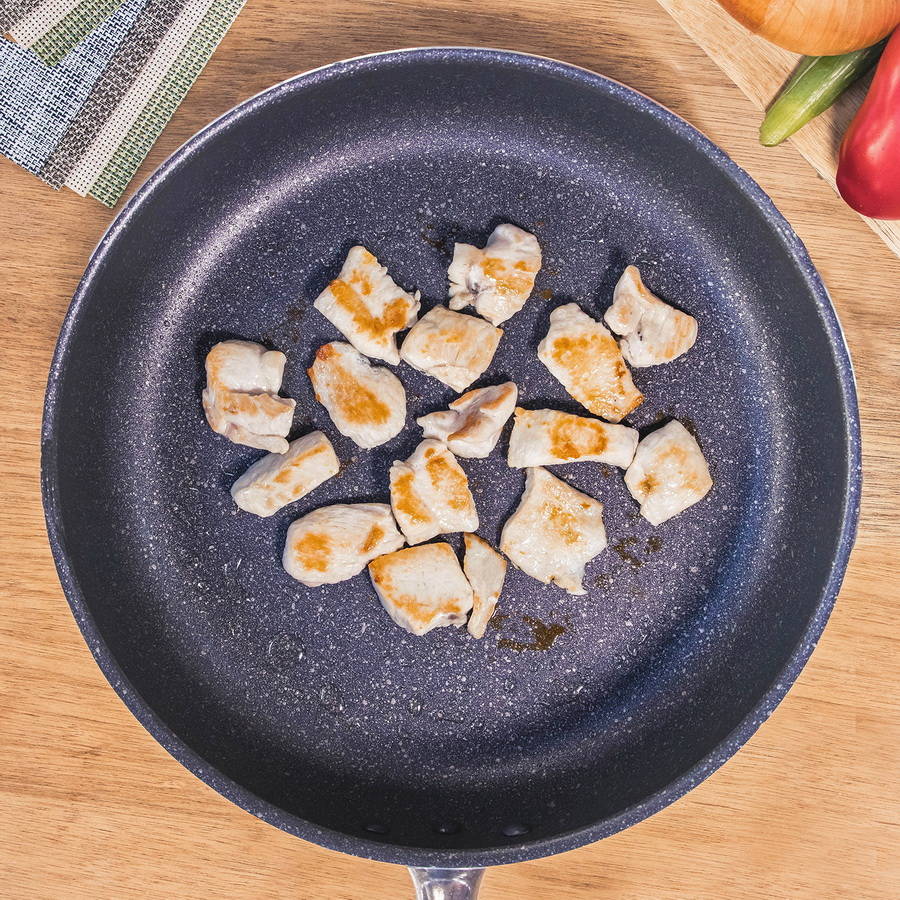 STEP 2
Add onion,carrot, bell pepper, green onion, and cabbage to skillet and saute.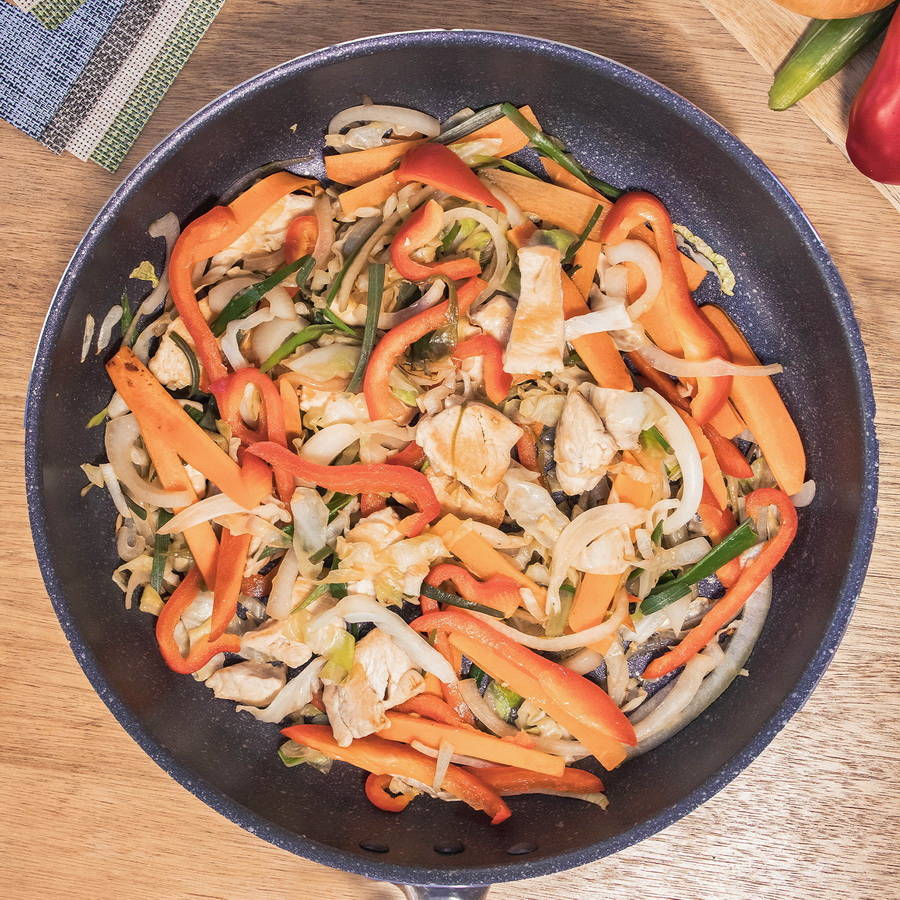 STEP 3
Boil 16oz of water

STEP 4
Add both packs of Sapporo Ichiban Chow Mein noodles only.

STEP 5
Allow noodles to boil for 2 minutes. Be sure to flip and loosely separate them.

STEP 6
Add chicken and vegetables to the noodles and add the contents of both soup base packets.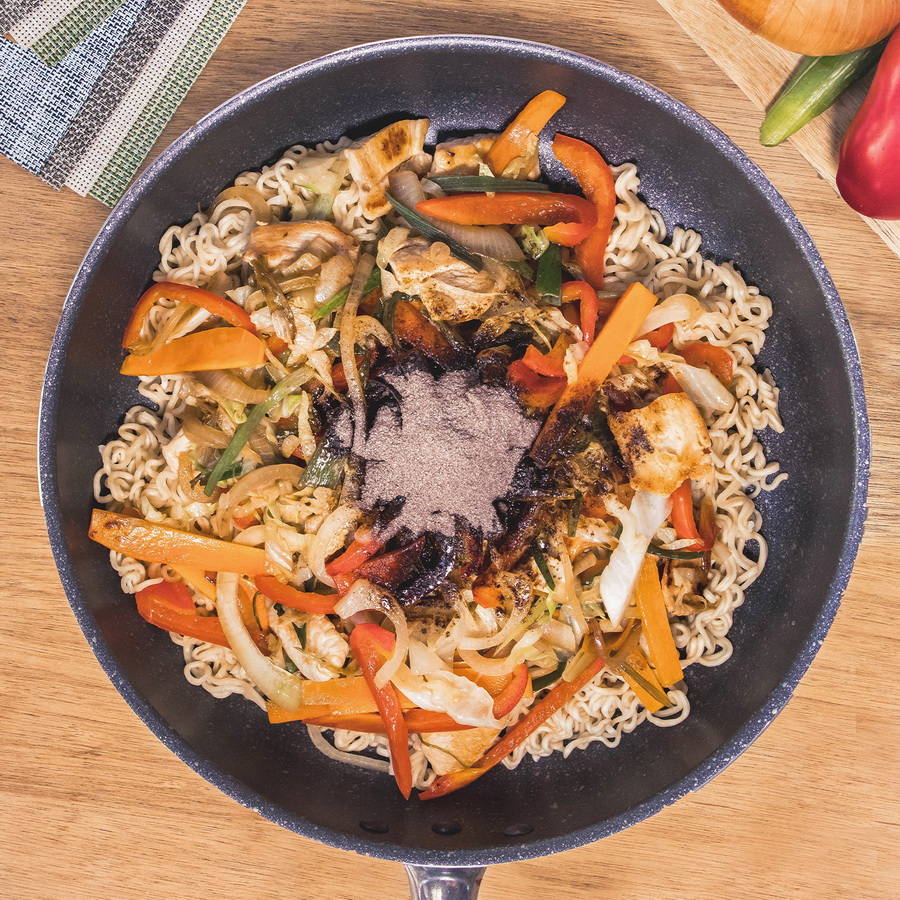 Mix well, garnish with dried seaweed, and serve.