---
---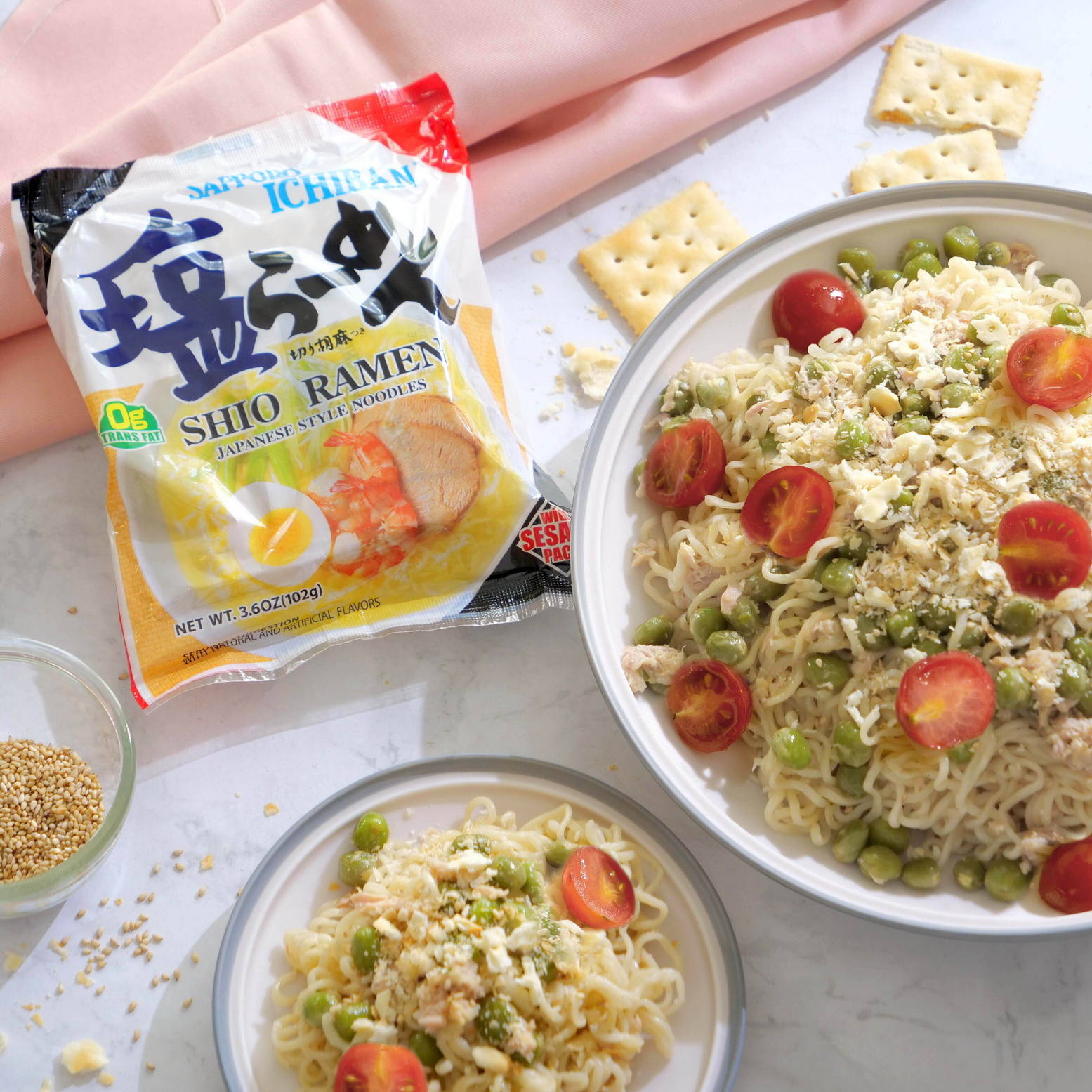 Serves 3
Prep time: 5 minutes
Cook time: 5 minutes
Ingredients:
3 packages Sapporo Ichiban Shio Ramen
2 cans tuna
1 cup peas, cooked
3 tablespoons mayonnaise
3 soda crackers, crumbled
Sliced cherry tomatoes for garnish
---
---
---
STEP 1
Combine mayonnaise with ½ the contents of 1 seasoning packet. Set aside.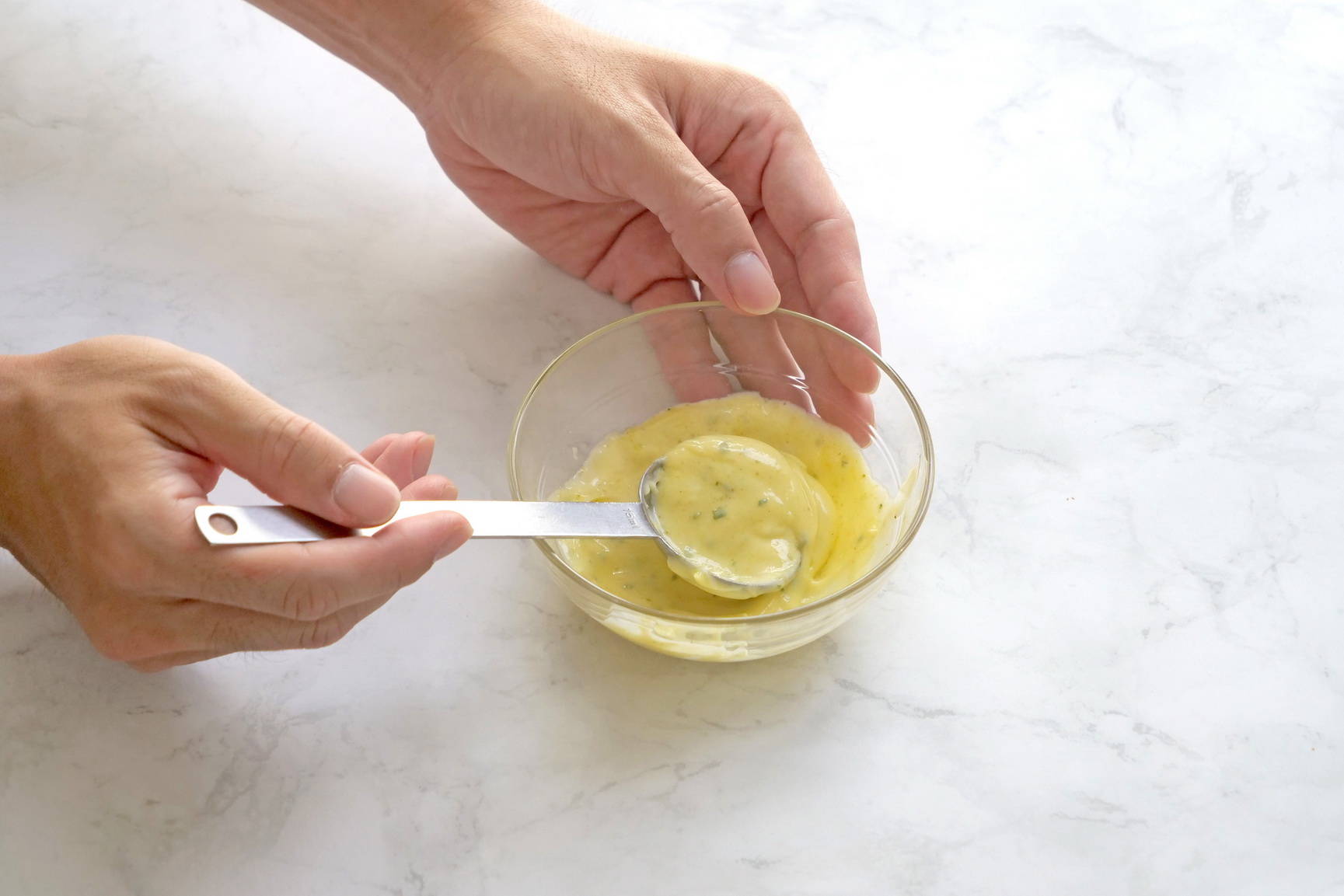 STEP 2
In a pot, bring 6 cups of water to a boil.
Add ramen and boil for 3 minutes, gently loosening noodles with a fork.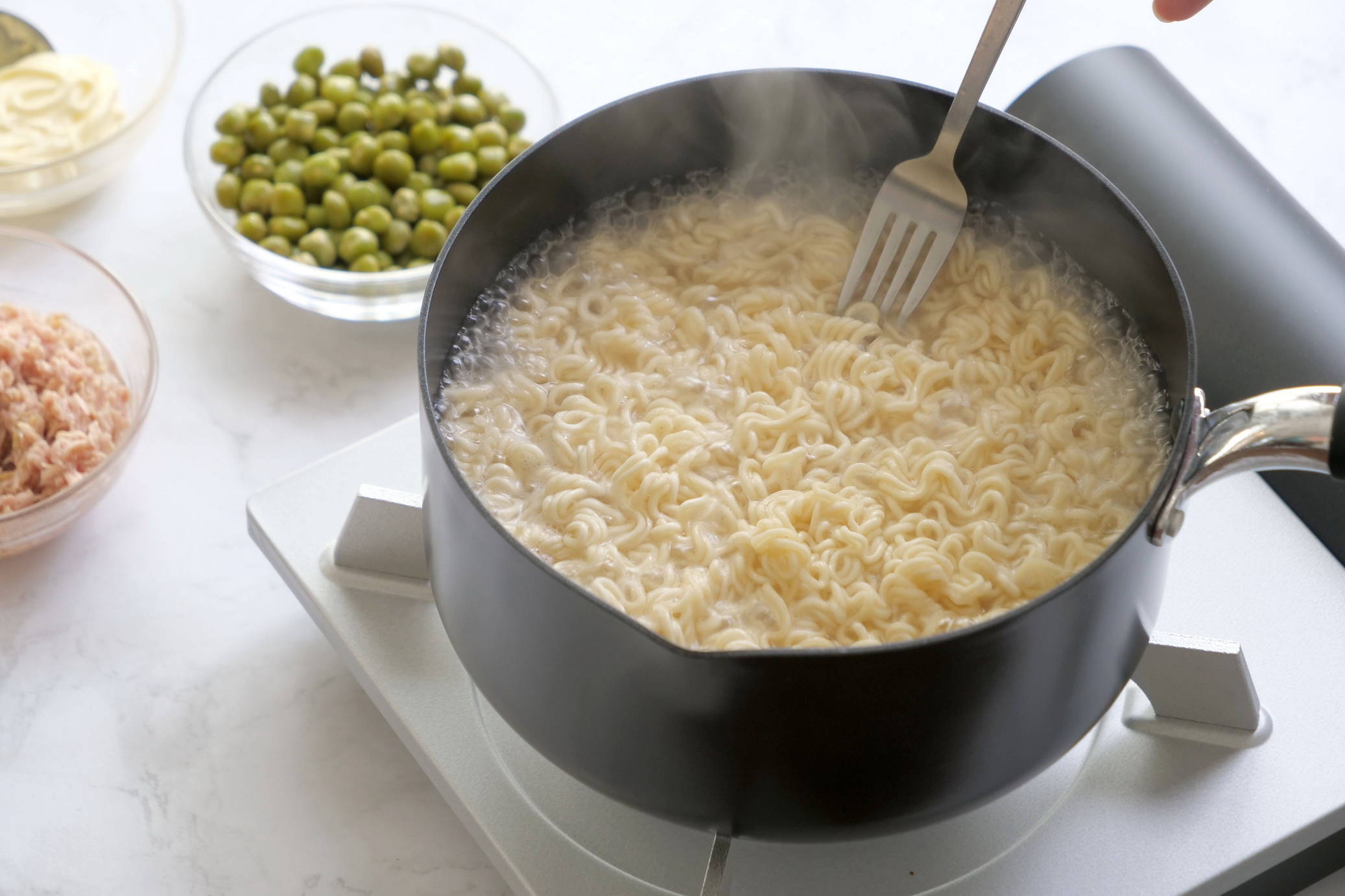 STEP 3
Lightly drain the noodles then return them to the pot.
Add the remaining seasoning from the open packet, seasoned mayonnaise, peas, and tuna and gently toss until the ingredients are evenly distributed.
Transfer to a serving dish and sprinkle with soda crackers and all 3 packets of sesame seeds. Garnish with cherry tomatoes.