---
---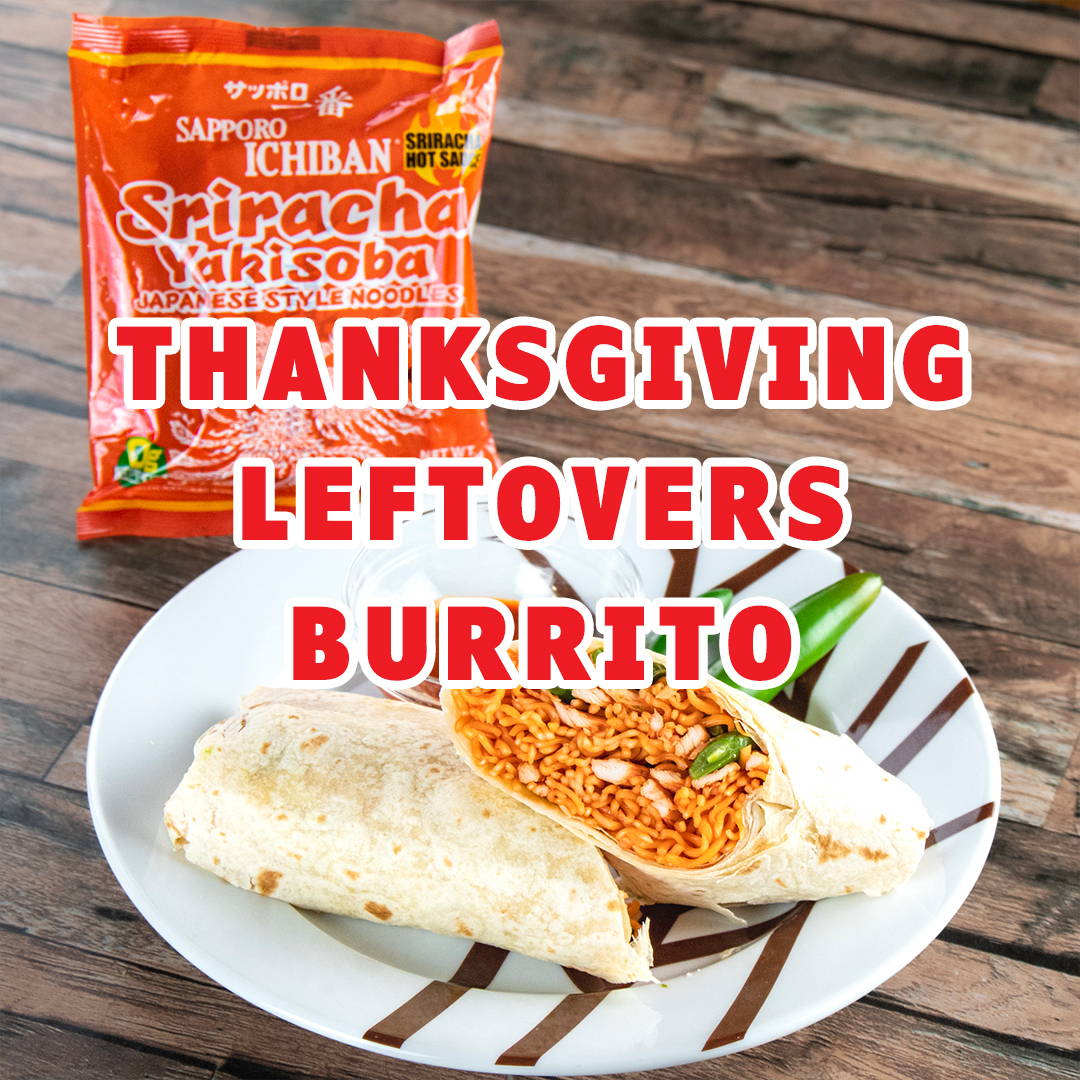 Thanksgiving Leftovers Burrito

Giving leftovers a good name.


Serves 1
Prep Time: 5 minutes
Cook Time: 5 minutes
1 package Sapporo Ichiban Sriracha Yakisoba
1 large flour tortilla
2 ounces leftover turkey
½ cup leftover green beans
Hot sauce
---
---
---
---
---
STEP 1
In a pan, bring 1 cup of water to a boil. Add yakisoba, turkey and green beans. Cook for 1 minute.
STEP 2
Flip noodles and cook for an additional minute.
When noodles become separated and water has been absorbed, season with enclosed seasoning packet. Stir well.

STEP 3
Transfer yakisoba to your tortilla. Roll into a burrito, drizzle with your favorite hot sauce and serve.