---
---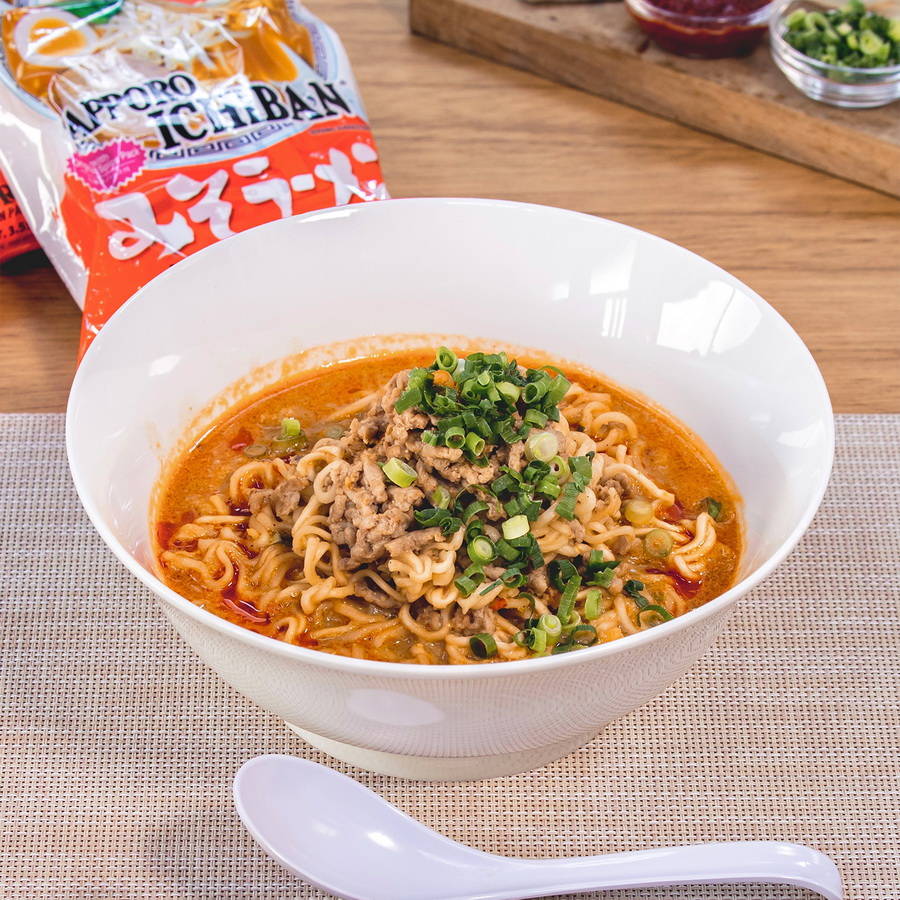 ---
---
Ingredients:
Sapporo Ichiban Miso Ramen 1 bag
Sesame oil 1 tsp
Ground ginger 1 tsp
Ground Garlic 1 tsp
Chinese hot sauce ½ tsp
Ground pork 2 oz
Soy milk or milk 3 oz
Ground sesame 3 tsp
Chili oil to taste
Green onion for garnish
---
STEP 1
Over medium heat add sesame oil, ginger, garlic, hot sauce, and ground pork.
Saute until pork is browned throughout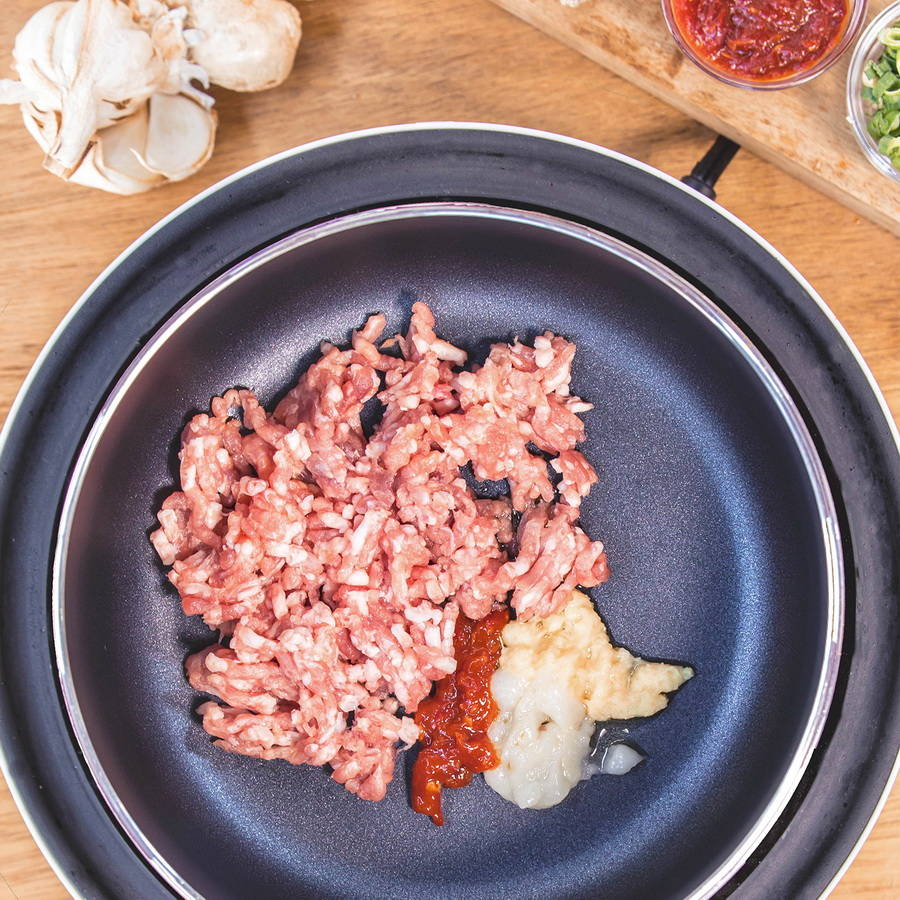 STEP 2
Add 6 ounces of water until boiling point.

STEP 3
Add the noodles from the packet only and loosely separate.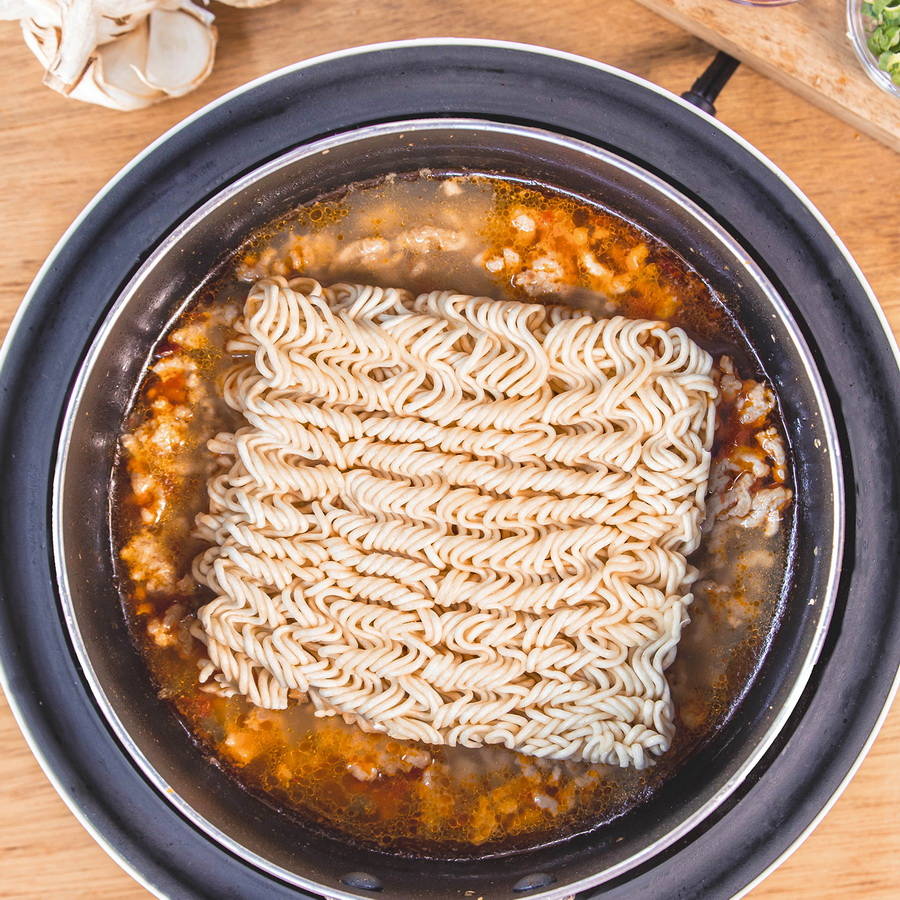 STEP 4
Add 3 ounces of milk or soy milk, ground sesame, and the contents of the soup base packet.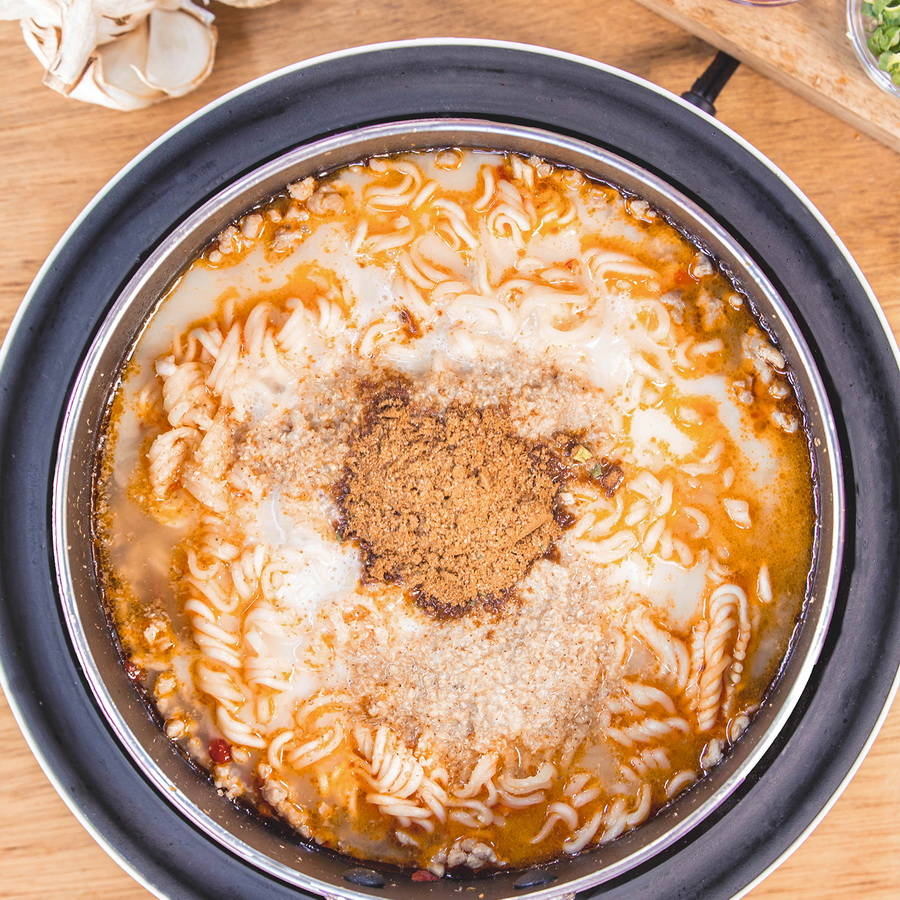 STEP 5
Continue to stir and separate noodles until desired texture and consistency is achieved.
Transfer to a bowl.
Enjoy!
---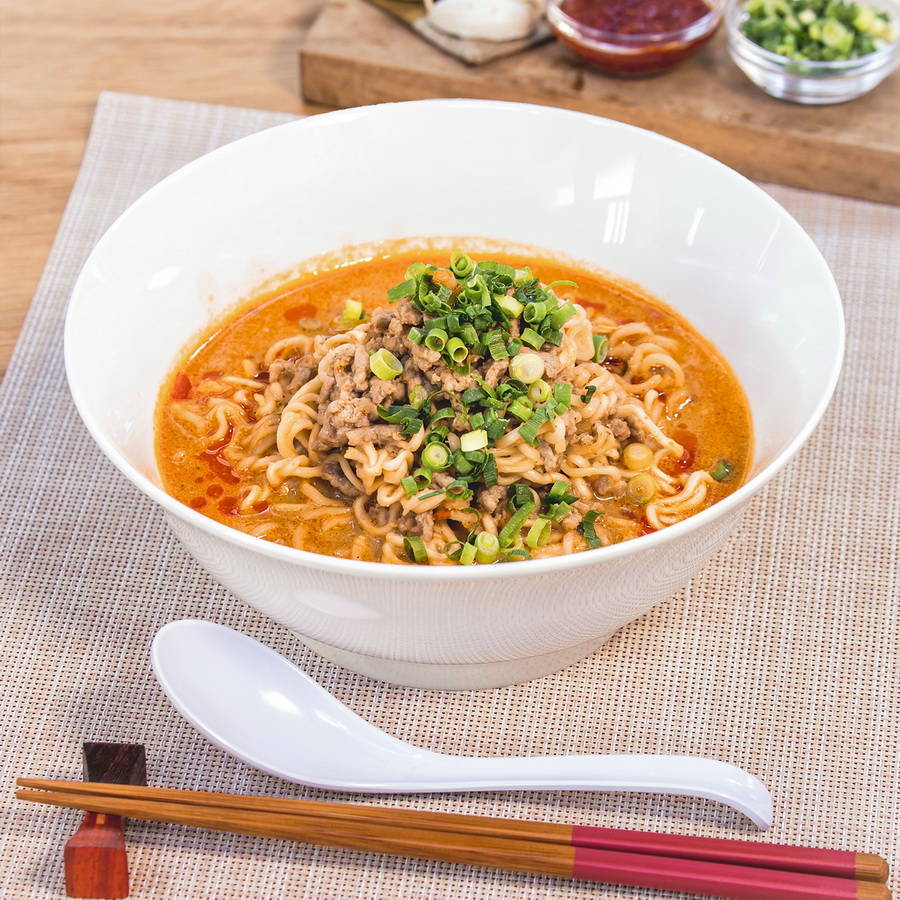 ---