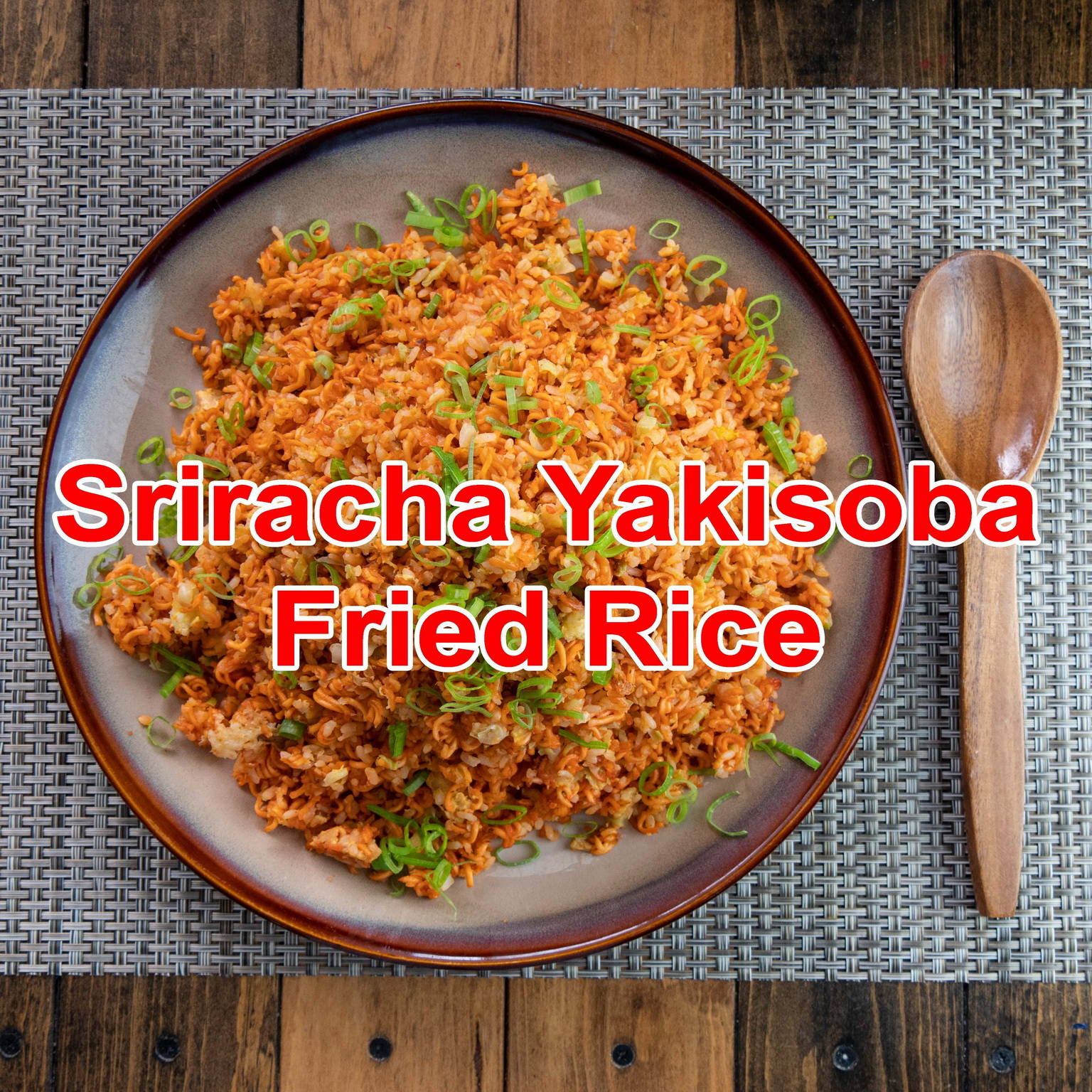 Sriracha Yakisoba Fried Rice

A Spicy and Flavorful Twist


Serves: 6-8
Cook Time: 15 minutes
5 Sapporo Ichiban Sriracha Yakisoba
5 soup packets
2 1/2 cup cooked rice
Boiled water
2 tbsp neutral oil
3 large eggs
2 tbsp oyster sauce
1 tbsp mayonnaise
2 tbsp soy sauce
4 stalks green onions, chopped
1 cup chopped cabbage
STEP 1
Transfer the noodles in a ziplock bag and crush them into small pieces.
STEP 2
Put the crushed noodles in a small bowl and soup packets and
add just enough boiled water to barely cover them, so the noodles would become wet.
STEP 3
In the meantime, in a medium bowl, combine cooked rice, eggs, and mayonnaise, set it aside.
STEP 4
In a large pot/wok, heat the oil over medium heat,
cook the white part of chopped green onions and chopped cabbage.
STEP 5
Once the green onions start to crisp, add the 3 rice mixture and break up any lumps.
STEP 6
Once the egg starts to cook, add soaked ramen and mix together. Add oyster sauce,
stir and cook till there's no excess moisture.
STEP 7
Pour soy sauce around the edges of the pot, stir, and mix till combined.
STEP 8
Transfer it on a plate and sprinkle the green part of green onions on top for garnish.