---
---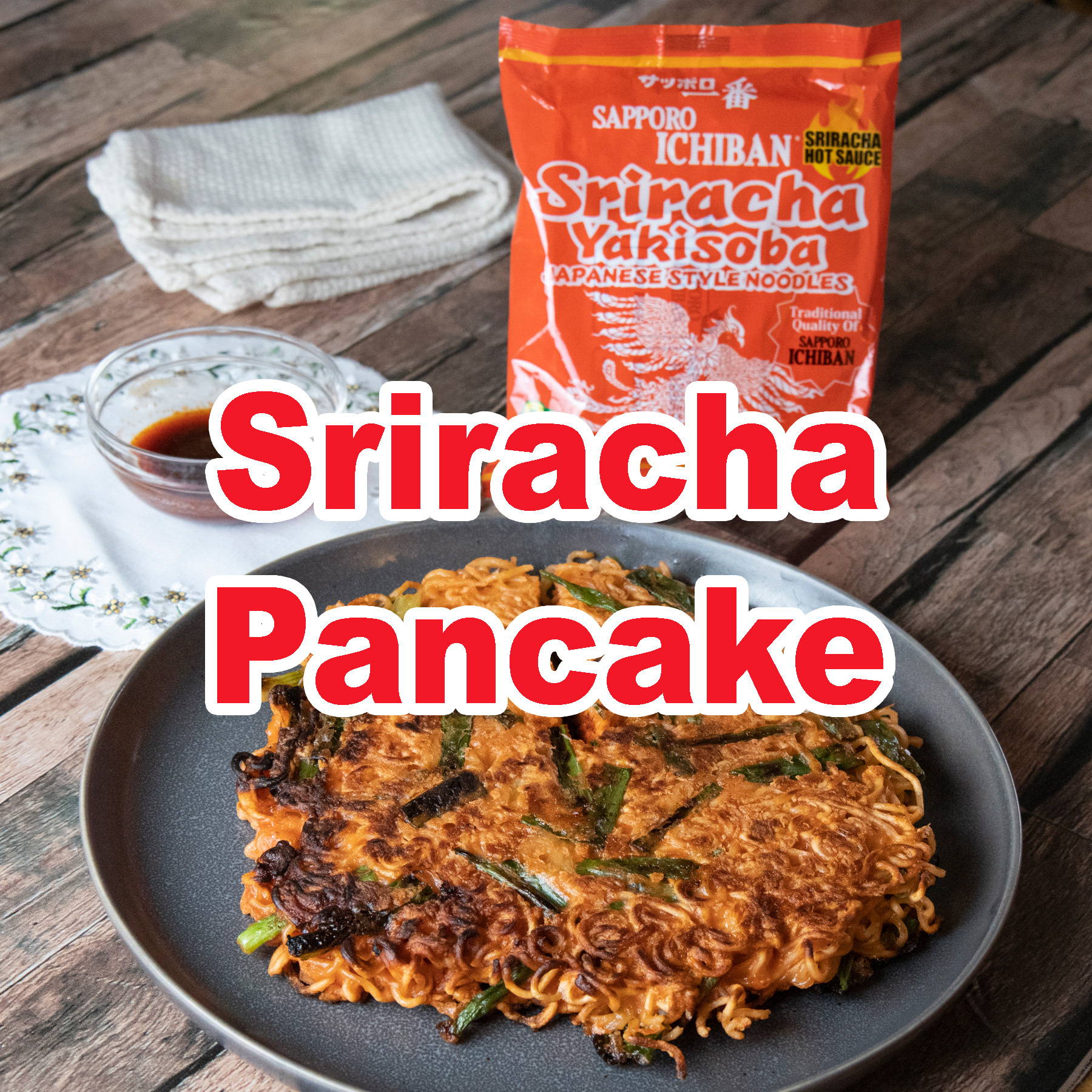 Spicy Fusion Dish for Any Time of Day


Serves: 2
Cook Time: 15 minutes
2 packages Sapporo Ichiban Sriracha Yakisoba
2 Eggs
4 tablespoons all purpose flour
4 tablespoons cornstarch
1 cup green onion cut in 1 inch lengths
4 tablespoons sesame oil
4 teaspoons vinegar
---
---
---
---
---
STEP 1
Break the noodles in half.
STEP 2
Bring a large pot of water to a boil and cook the noodles for 3 minutes.
Then rinse the noodles quickly with running water, cool them, and drain well.

STEP 3
Beat an egg in a large bowl, and add 1 packet of soup, all purpose flour,
cornstarch, and 2 tablespoons of water.
STEP 4
Mix well and add the noodles and green onions to the mixture.
STEP 5
Mix the other soup packet, and vinegar to make a dipping sauce.
STEP 6
Heat half of the sesame oil in a frying pan over medium heat,
and add the mixture from step 4.
STEP 7
Cook for about 3 minutes on each side, pressing down with a spatula,
and add the remaining sesame oil around the edge of the pan before flipping