---
---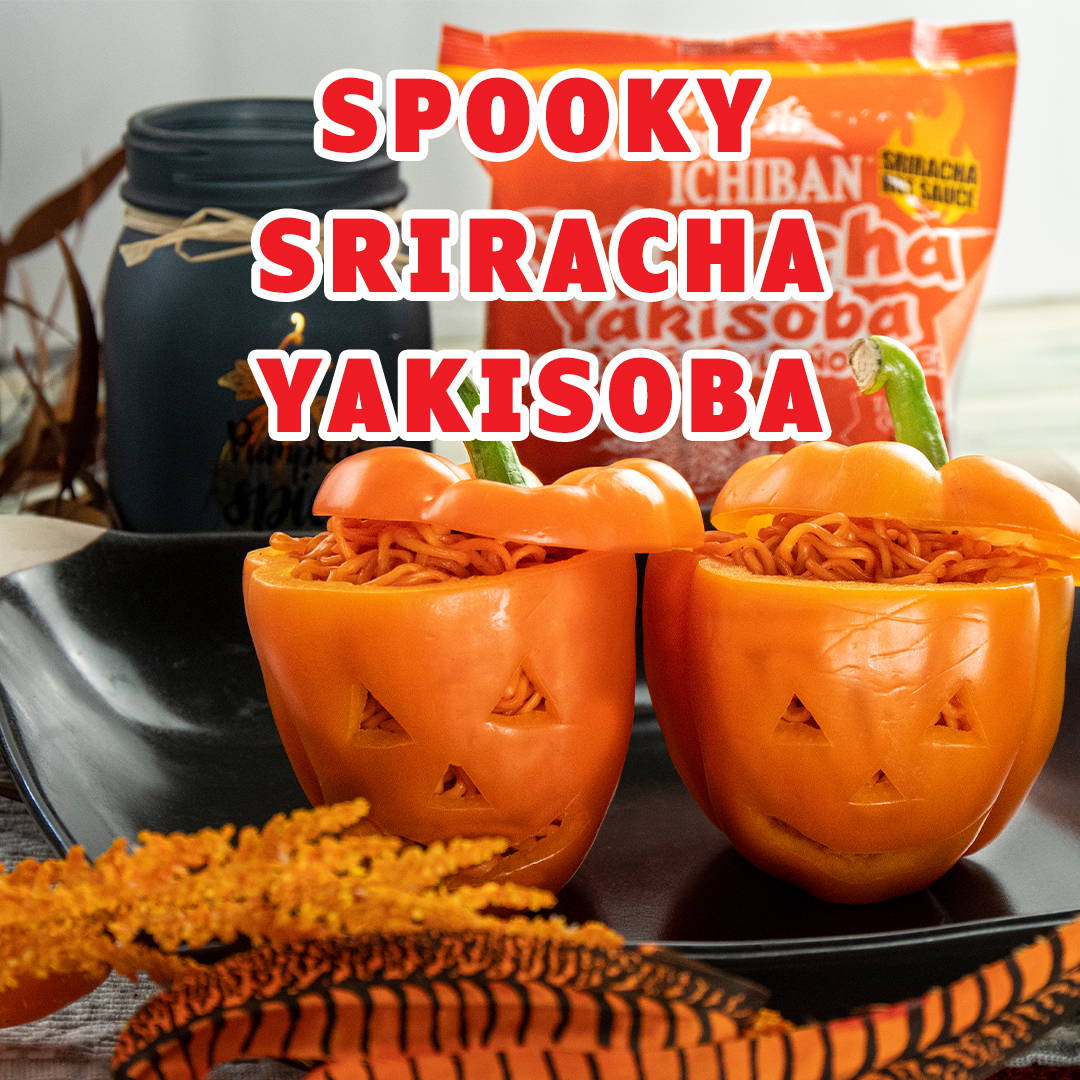 Serves 1
Prep Time: 10 minutes
Cook Time: 5 minutes
1 package Sapporo Ichiban Sriracha Yakisoba
1 orange bell pepper
---
---
---
---
---
STEP 1
Slice the top off of your bell pepper. Using a spoon, scoop out the seeds and ribbing.
STEP 2
Using a small paring knife, carve a jack-o-lantern face into your pepper. Set aside.

STEP 3
In a pan, bring 1 cup of water to a boil. Add noodles and cook for 1 minute.
Flip and cook for another minute stirring occasionally.

STEP 4
When noodles become separated and water has been absorbed, season with enclosed seasoning packet. Stir well.

STEP 5
Transfer noodles into your bell pepper jack-o-lantern and place the top back on. Serve and enjoy.