---
---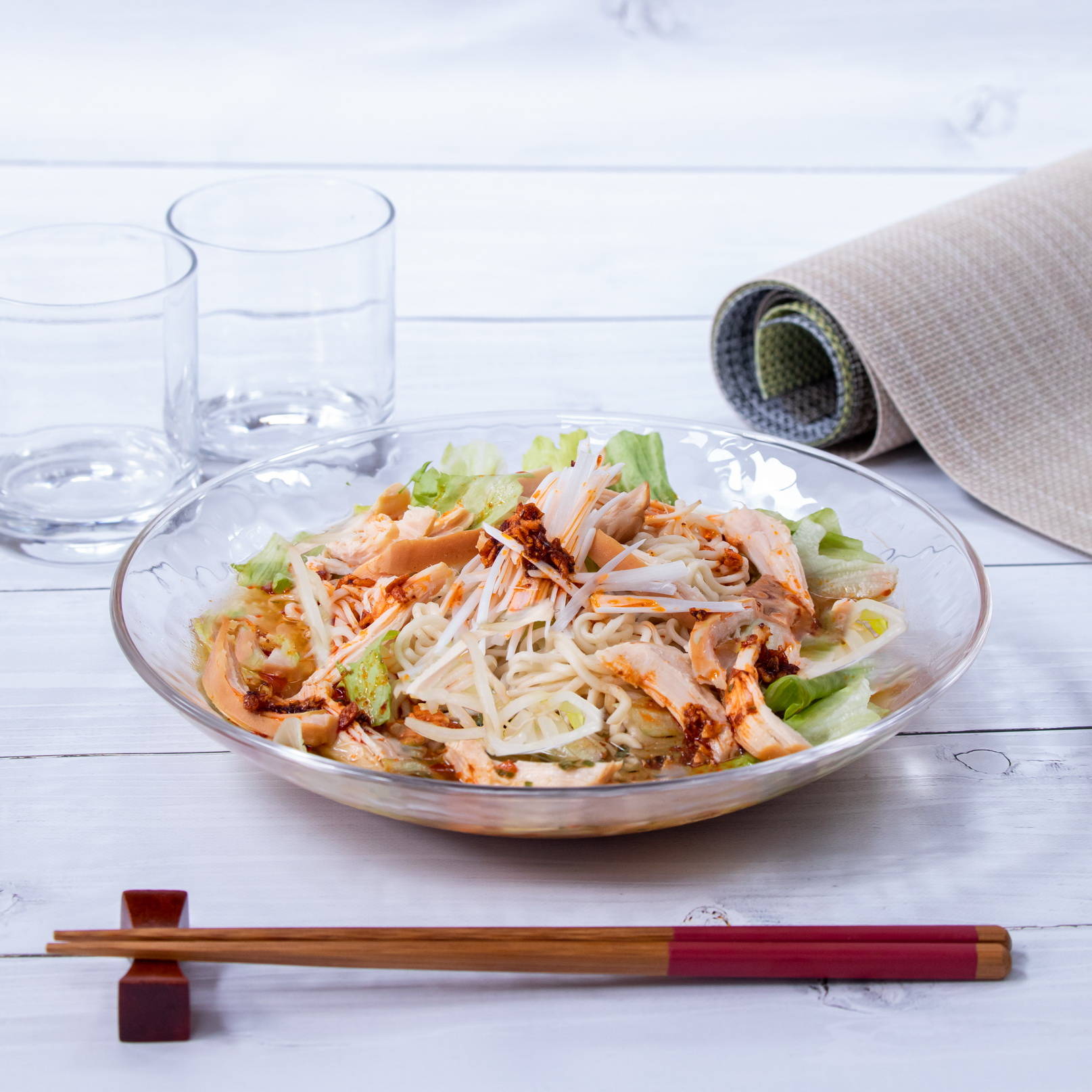 Serves 1
Prep time: 5 minutes
Cook time: 5 minutes
Ingredients:
1 package Sapporo Ichiban Original Ramen
1 ½ ounces shredded chicken, chilled
½ tablespoon hoisin sauce
½ tablespoon sriracha sauce
½ cup shredded lettuce
½ tablespoon chili oil
Bean sprouts for garnish
Thinly sliced white leeks for garnish
---
---
---
STEP 1
In a small pot, bring 2 cups of water to a boil.
Add ramen and boil for 4 minutes. Drain and rinse with cold water.
STEP 2
Dissolve seasoning packet in 1 cup of cold water. Set aside.
STEP 3
Place ramen in a bowl. Combine hoisin and sriracha and add to noodles.
Toss until noodles are evenly coated.

STEP 4
Top noodles with lettuce, chicken, leeks, sprouts and chili oil.
Add broth and serve.