---
---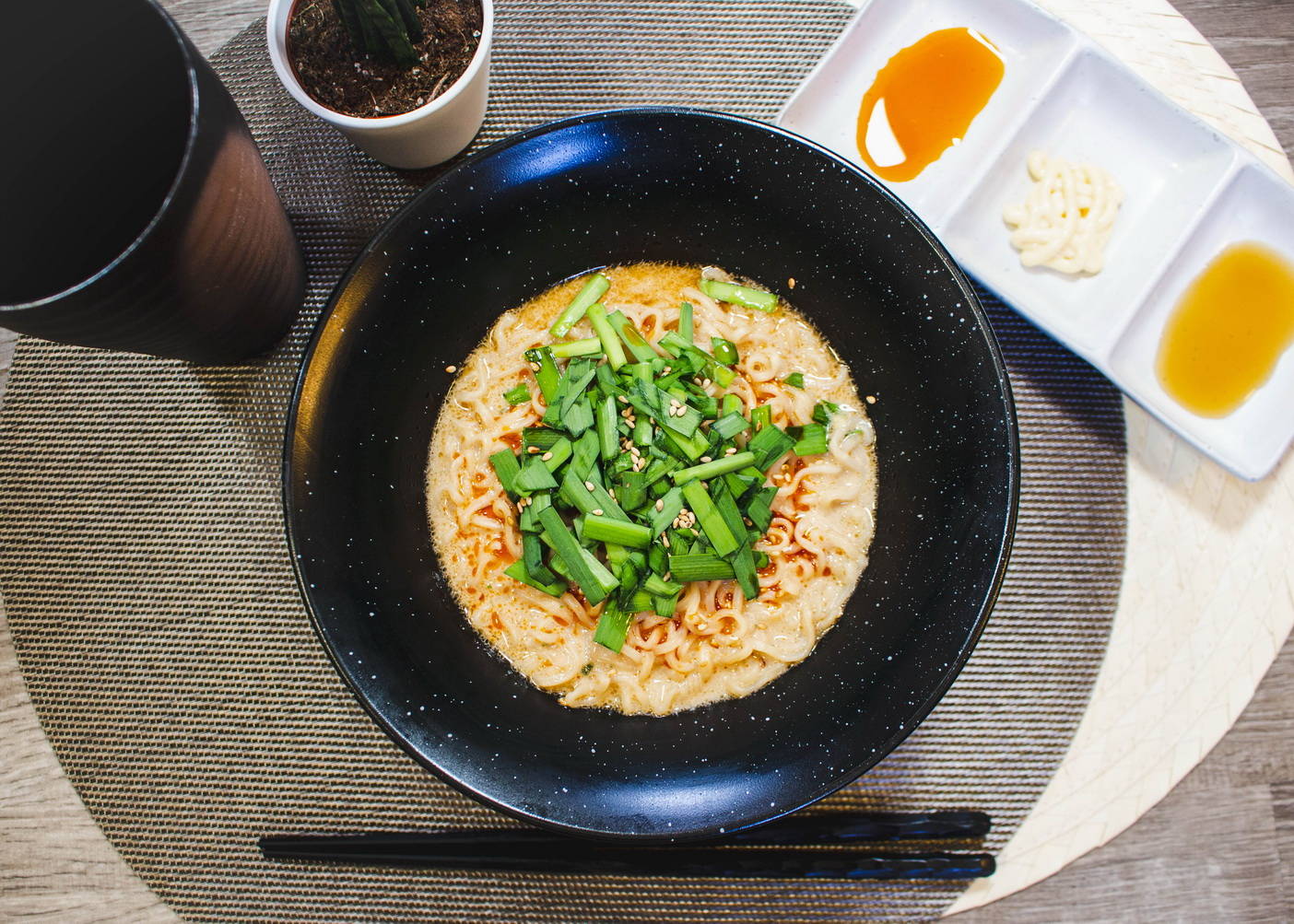 Spicy Mayo & Sesame Ramen


---
Ingredients:
Sapporo Ichiban Original Flavor Ramen 1 bag
Garlic Chives 2 tablespoons
Mayonnaise 1 tablespoon
Sesame Oil 1 tablespoon
Chili Oil to taste
Sesame Seeds to taste
---
STEP 1
Roughly chop 3 or 4 stalks of garlic chives for garnish, set aside.


STEP 2
Bring 2 cups of water to boil in a saucepan. Add Sapporo Ichiban Original noodles and boil for 2 minutes.
After 2 minutes, add 1 tablespoon mayonnaise and boil for an additional 1 minute.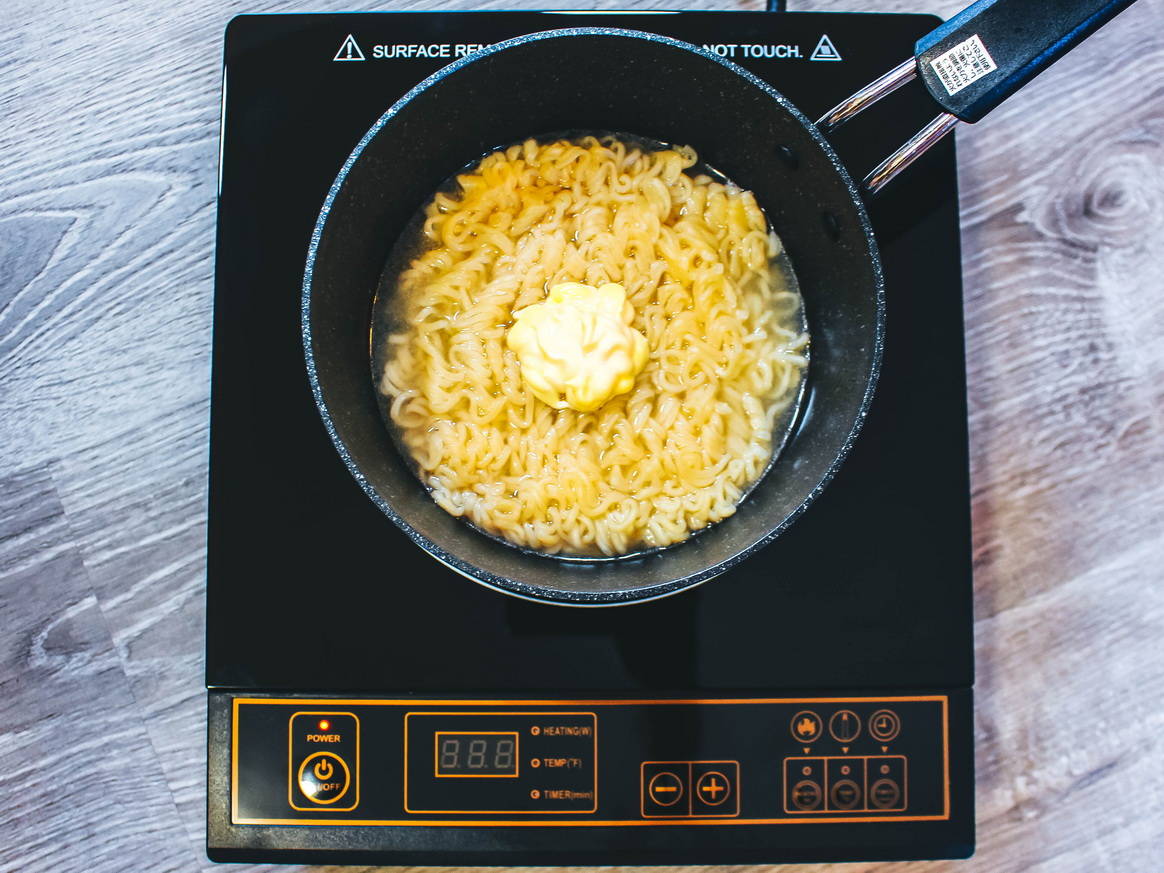 STEP 3
Turn off heat, adding the attached powdered soup and 1 tablespoon of sesame oil. Mix well.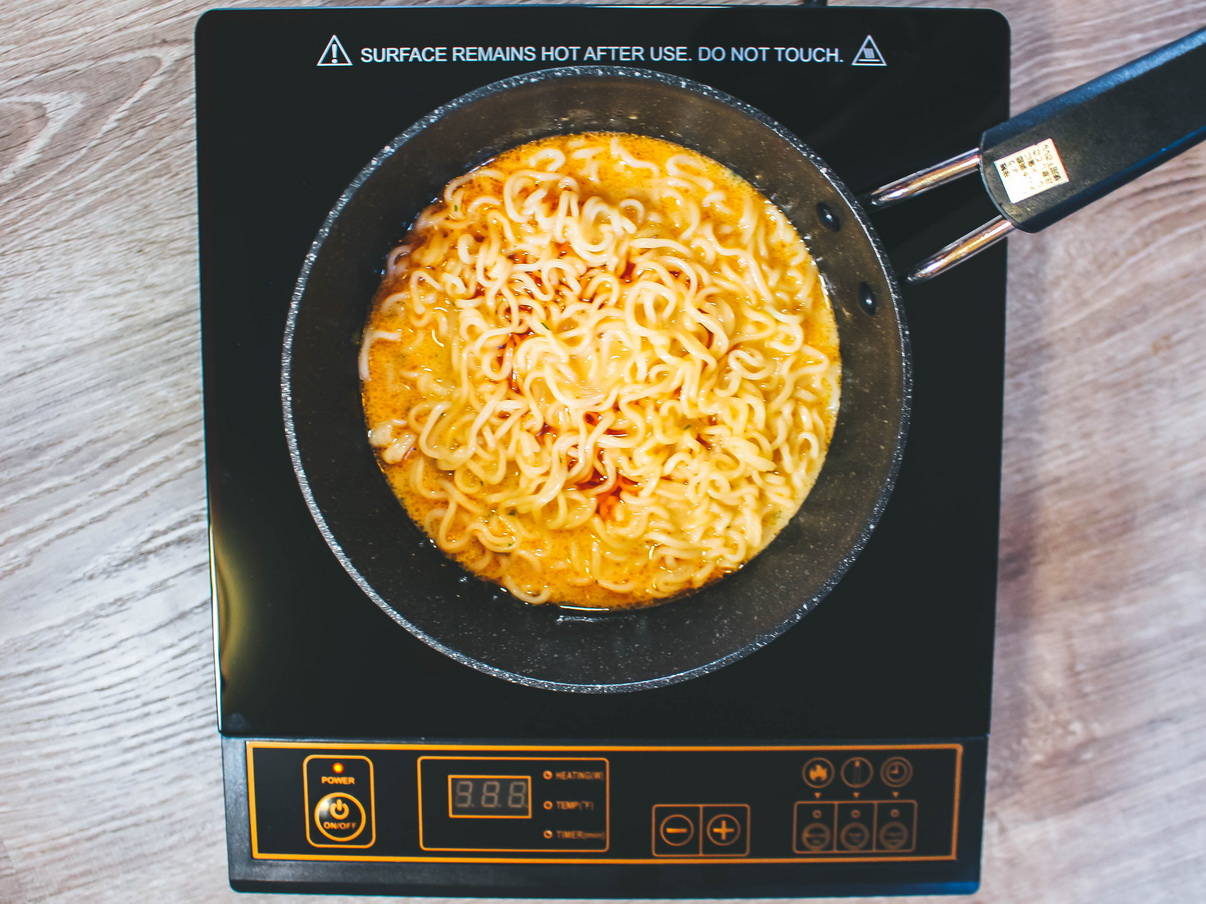 STEP 4
Transfer to a bowl, adding chopped garlic chives and chili oil to taste.

STEP 5
Garnish with sesame seeds and serve.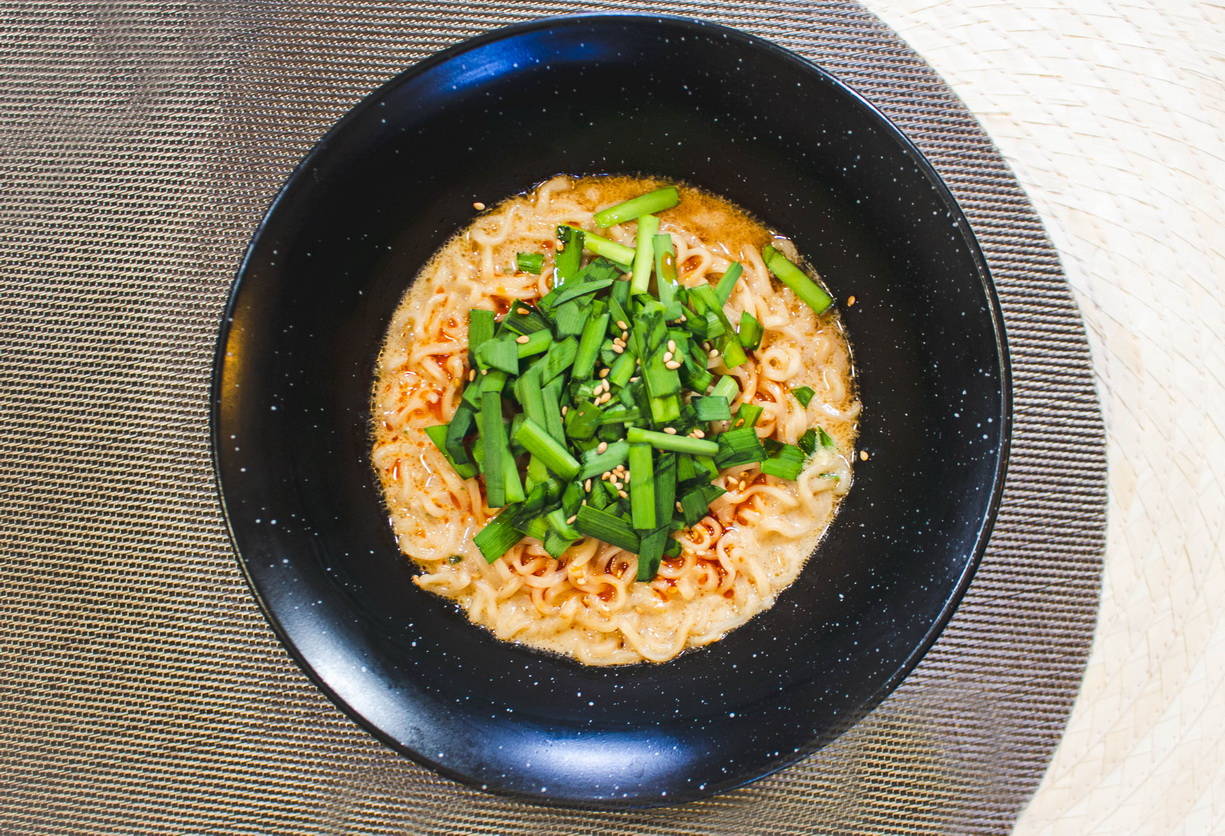 Pinterest Caption: This creamy and spicy take on ramen is perfect for a quick and easy meal!
It's also a great canvas for other additions like an egg or leftover chicken.