---
---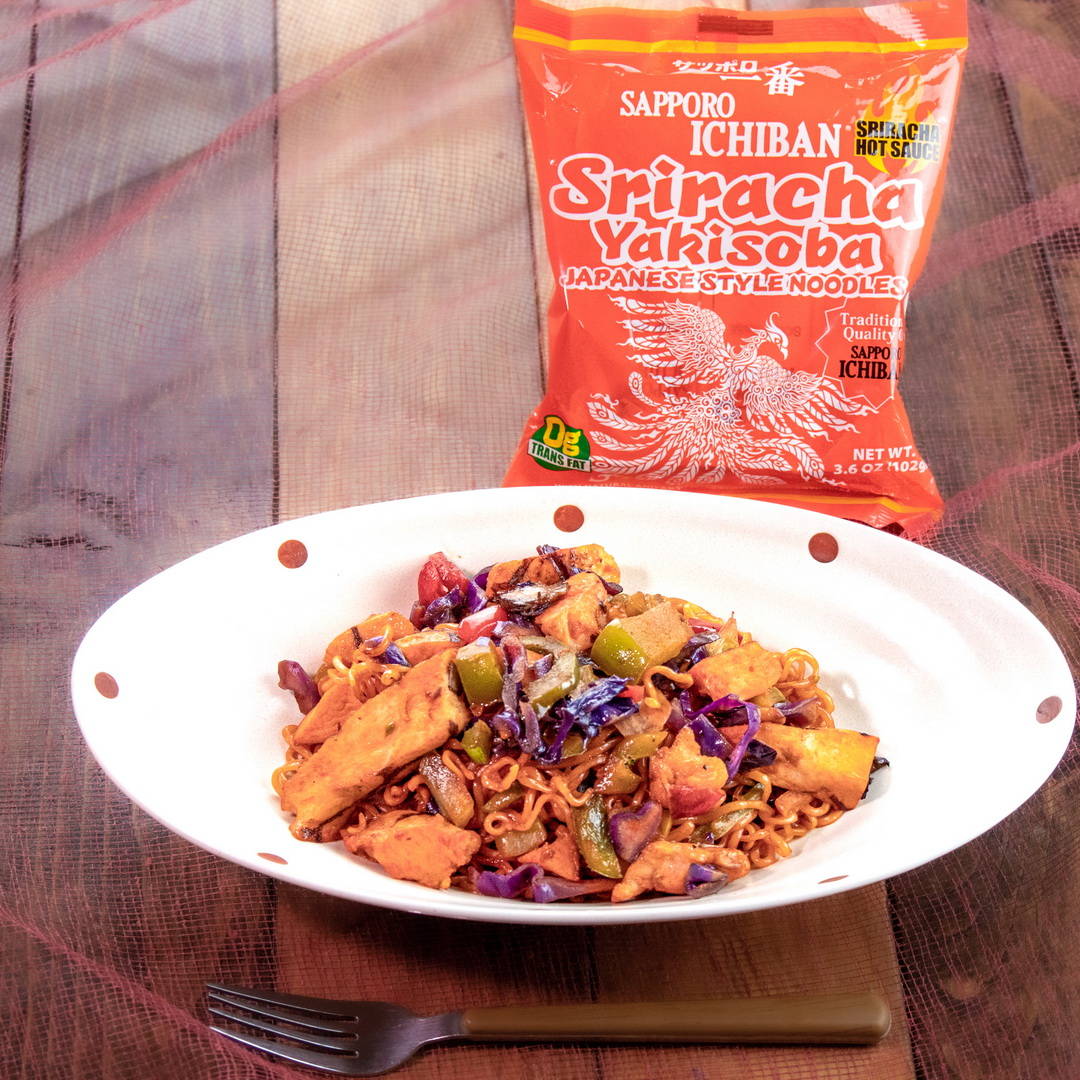 Serves: 1
Prep Time: 5 minutes
Cook Time: 5 minutes
1 package Sapporo Ichiban Sriracha Yakisoba
1 tablespoon olive oil
1 cup mixed veggies, chopped
2 oz. grilled chicken
---
---
---
---
---
STEP 1
In a pan, heat olive oil over medium. Add veggies and sauté until vegetables are tender, about 3-5 minutes.
Remove from pan and set aside.
STEP 2
In your pan, bring 1 cup of water to a boil. Add yakisoba and cook for 1 minute.

STEP 3
Flip your yakisoba and cook for additional minute, loosening the noodles.
STEP 4
Add vegetables, chicken and seasoning packet to your pan and stir fry over medium heat until the liquid has been absorbed and the noodles become slightly crispy on the outside.
STEP 5
Transfer to a plate and serve.