---
---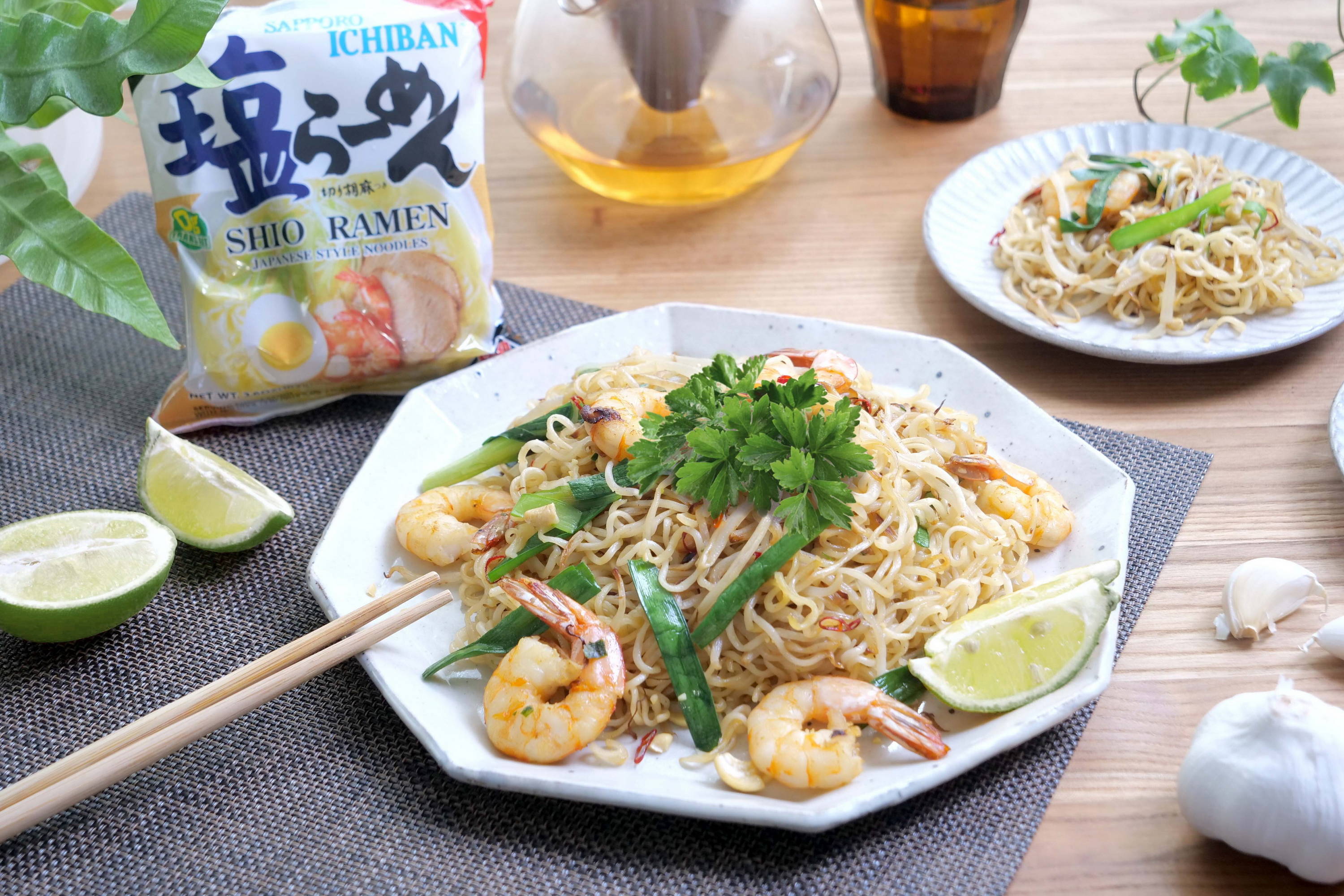 Sizzling Shrimp and Noodle Stir Fry


Serves 2
Prep time: 5 minutes
Cook time: 10-12 minutes
Ingredients:
2 packages Sapporo Ichiban Shio Ramen
2 tablespoons coconut oil
2 cloves garlic, thinly sliced
3 ounces shrimp, cleaned and peeled
7 ounces bean sprouts (one bag)
½ bundle garlic chives, cut into 2 inch pieces
1 ounce peanuts, chopped
2 tablespoons cilantro
juice from ½ lime (optional)
1 teaspoon crushed red pepper flakes (optional)
---
---
---
STEP 1
Take ramen from both packages and break each brick in half.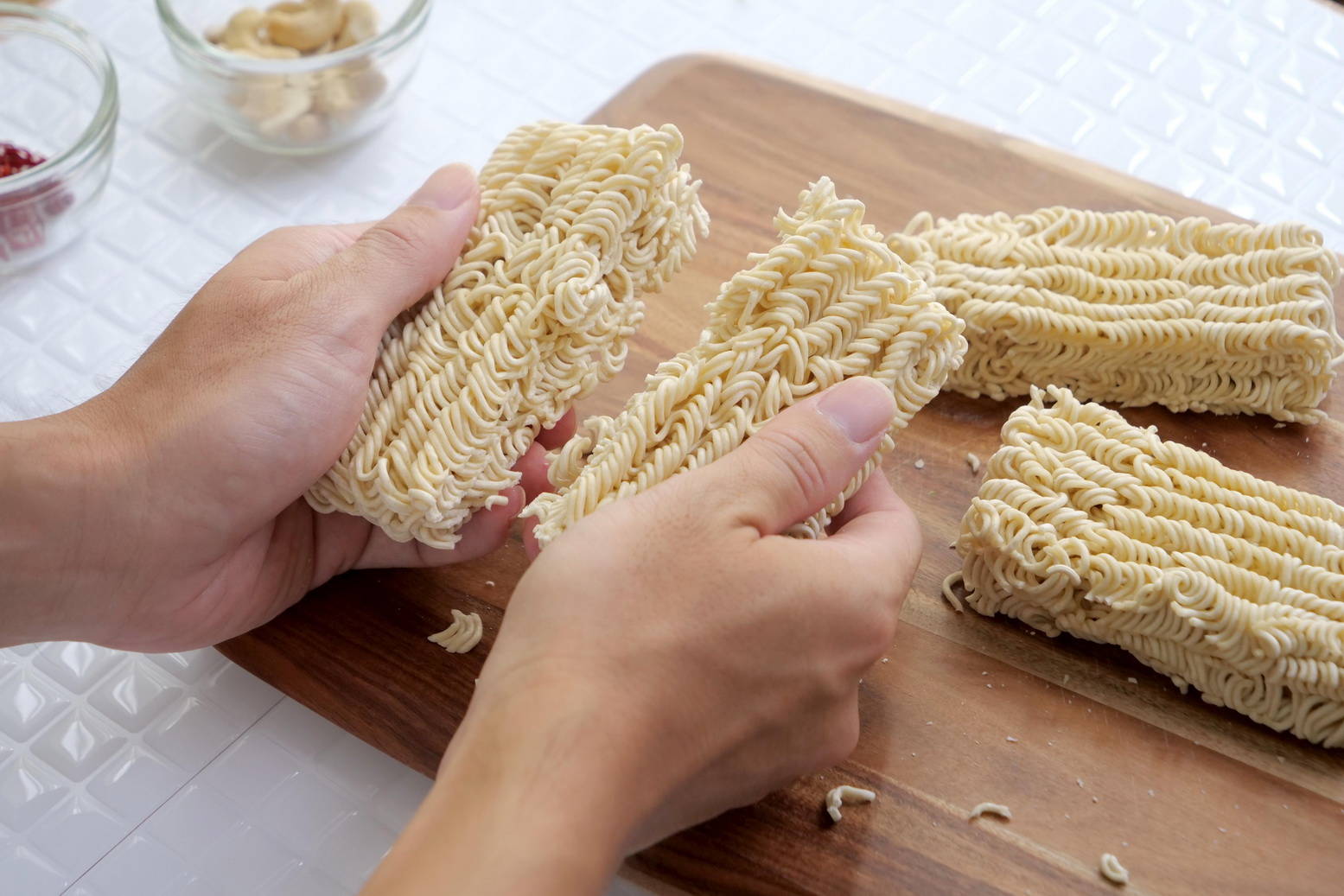 STEP 2
Bring 4 cups of water to a boil and add ramen. Cook for 2 minutes, drain, and set aside.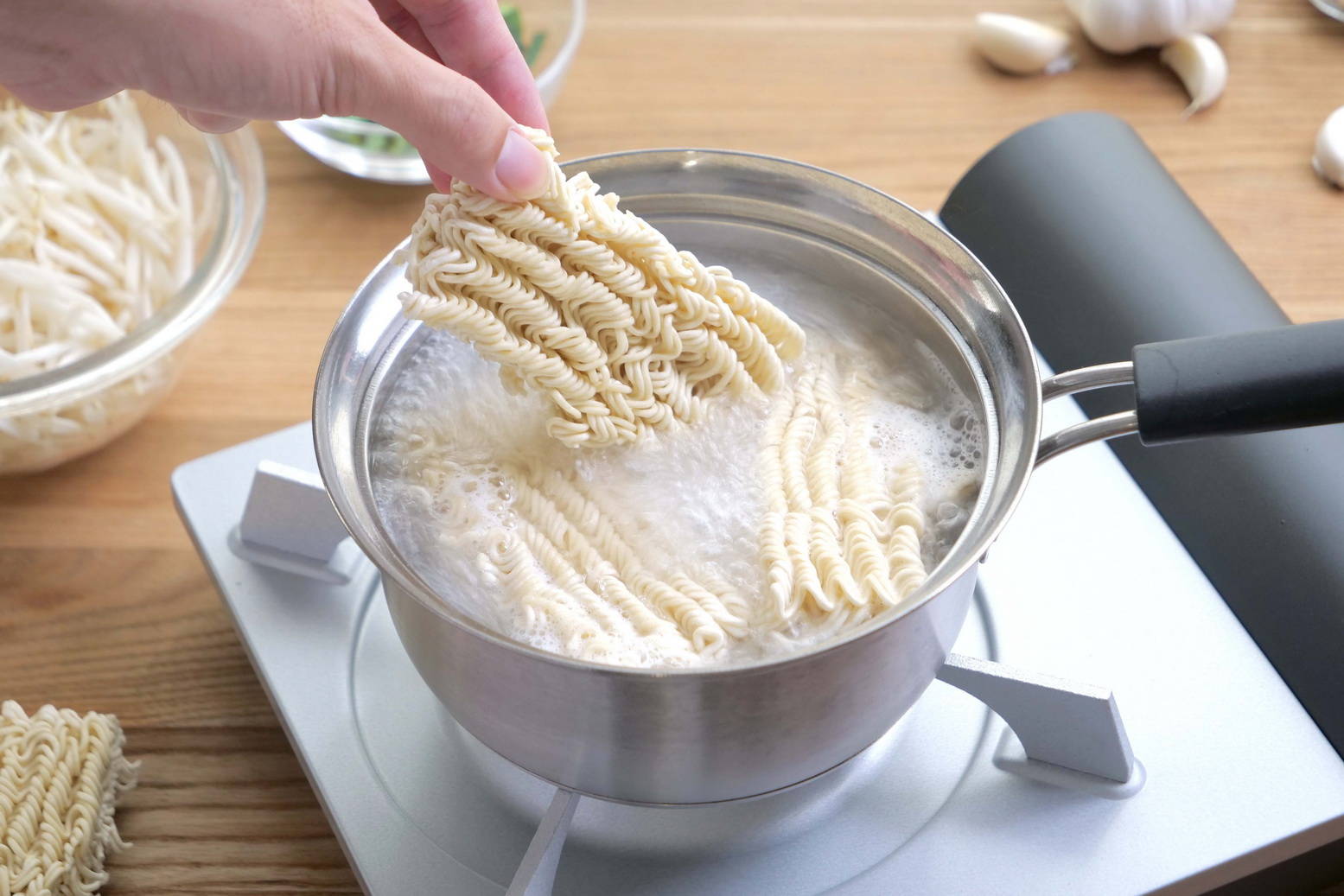 STEP 3
In a large wok, heat coconut oil and garlic over medium until fragrant, about 3 minutes.
Add shrimp and heat until cooked through, about 1-2 minutes per side.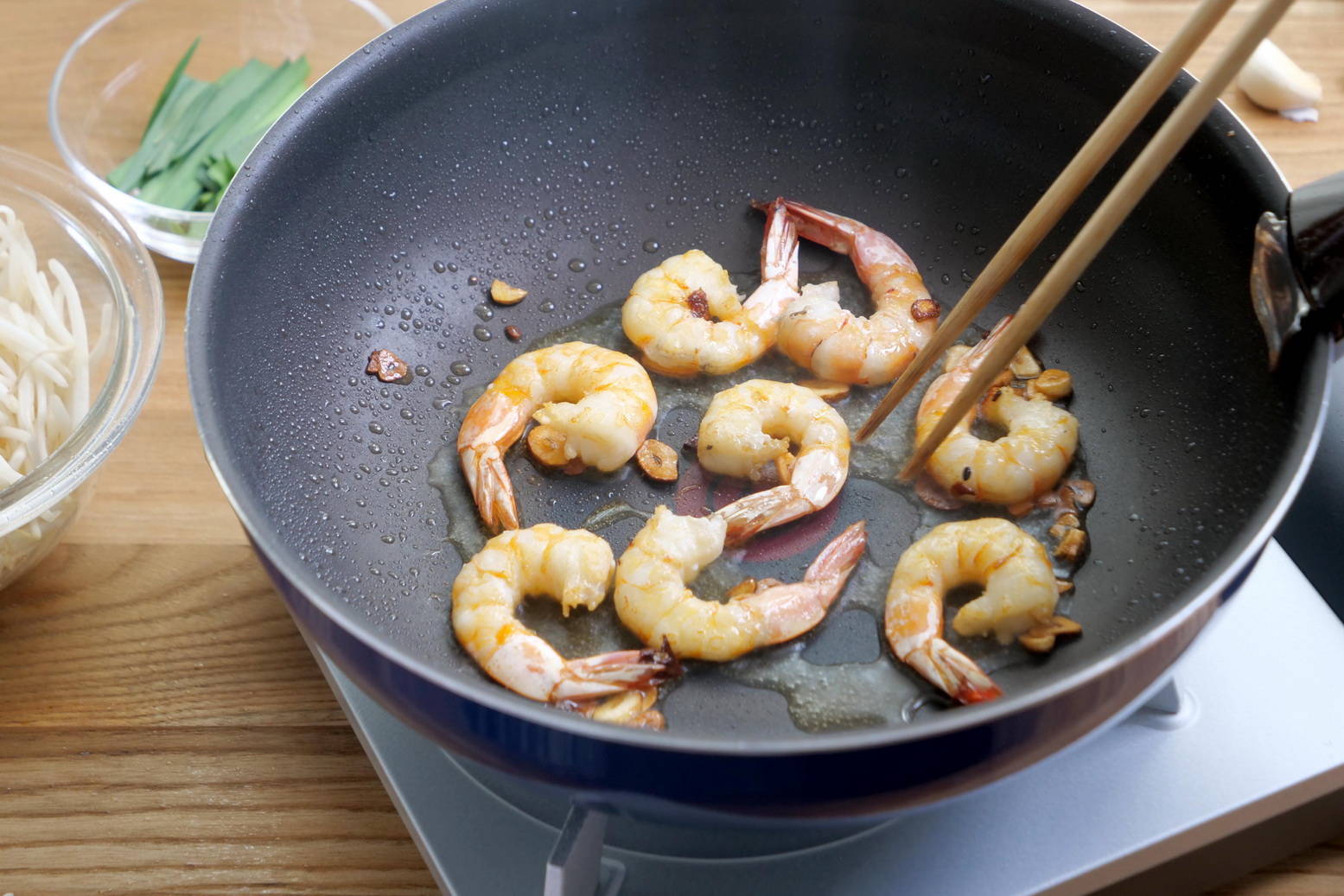 STEP 4
Add bean sprouts and fry for an additional minute.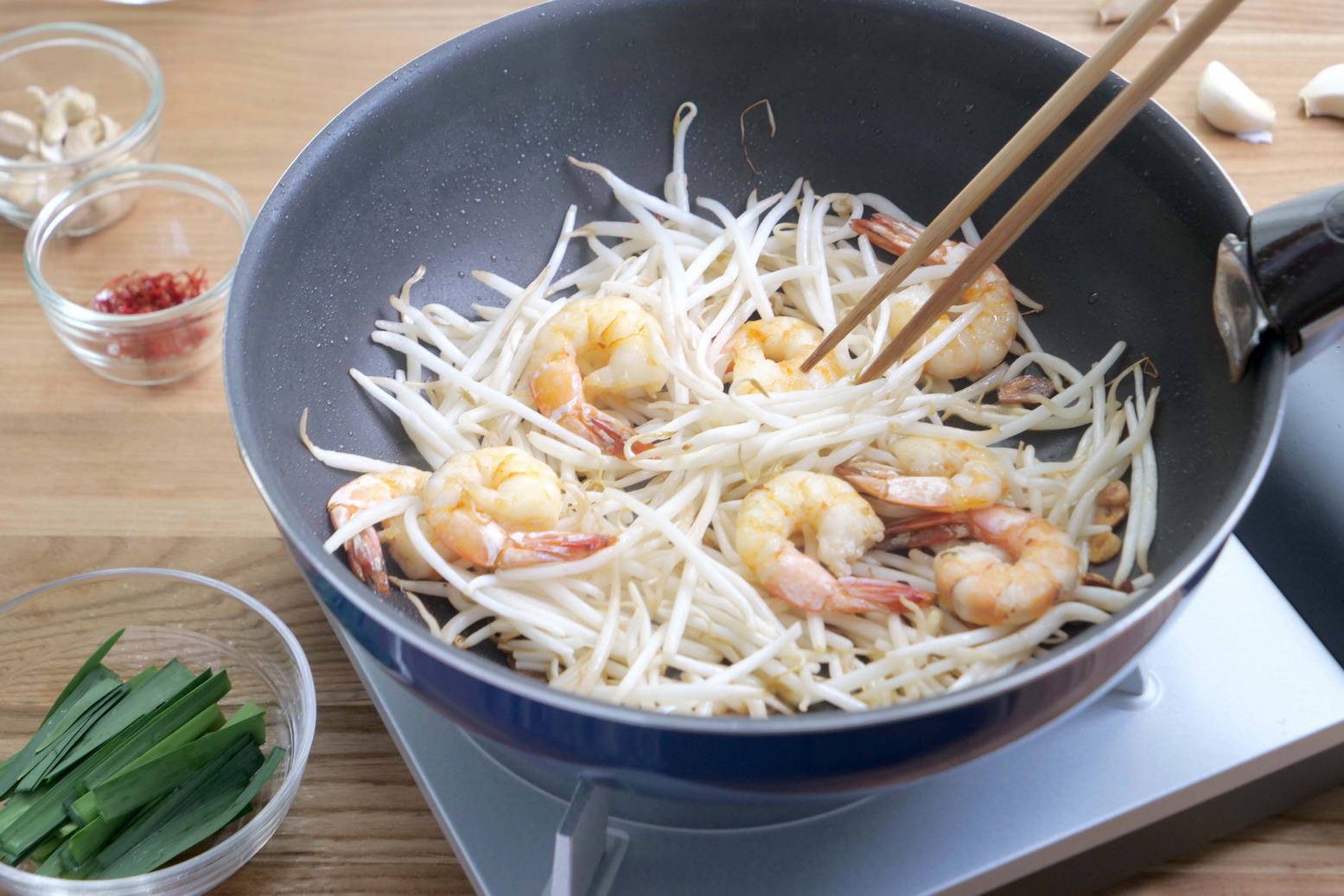 STEP 5
Add noodles, garlic chives, peanuts, 2/3 of seasoning from one flavor packet and crushed red pepper if using.
Sauté until peanuts are lightly toasted, about 2 minutes.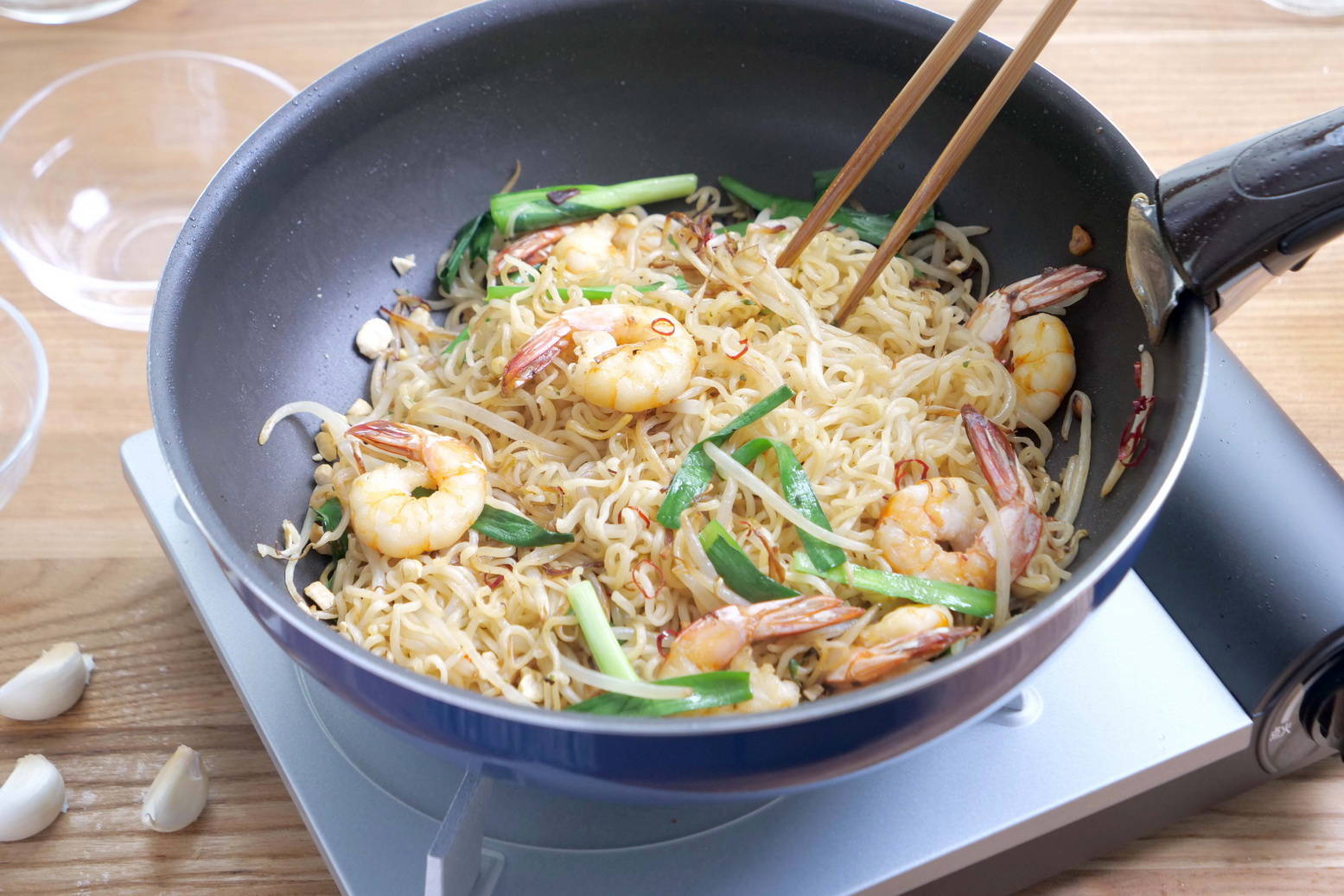 STEP 6
Divide stir fry into two bowls. Garnish each with one tablespoon of cilantro.
Squeeze juice from ¼ of lime over noodles if desired.