---
---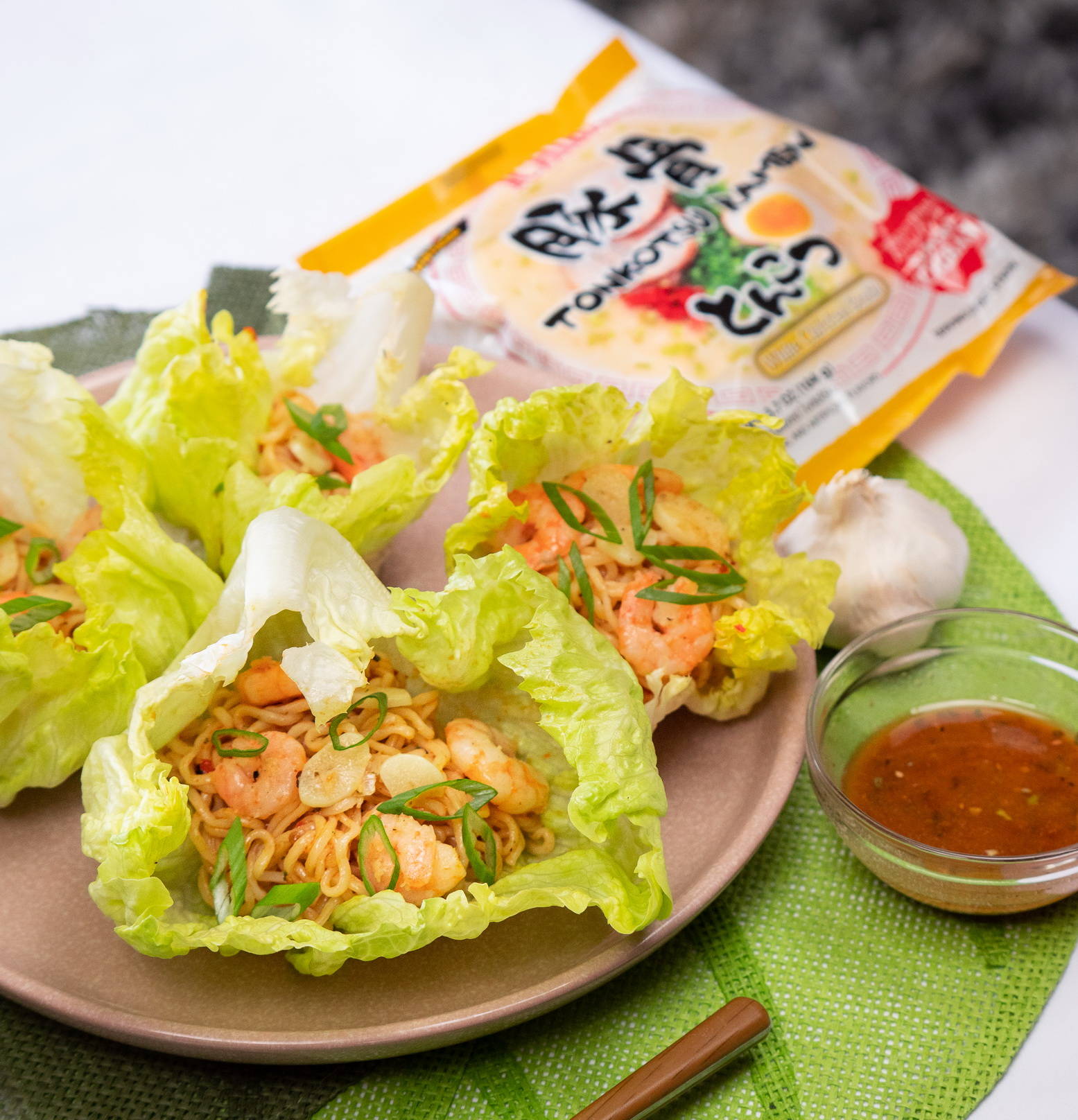 Serves 1
Prep time: 5 minutes
Cook time: 5 minutes
Ingredients:
1 package Sapporo Ichiban Tonkotsu Ramen
4 lettuce leaves
½ teaspoon lemon juice
1 teaspoon sesame oil
½ teaspoon chili garlic sauce
1 pinch of pepper
1 Cup Shrimps
2 Sliced Garlic
1 Tbsp Vegetable Oil
Sliced green onion for garnish
---
---
---
STEP 1
In a pot, bring 2 cups of water to a boil. Add ramen and cook for 3 minutes.
Drain and rinse noodles and set aside.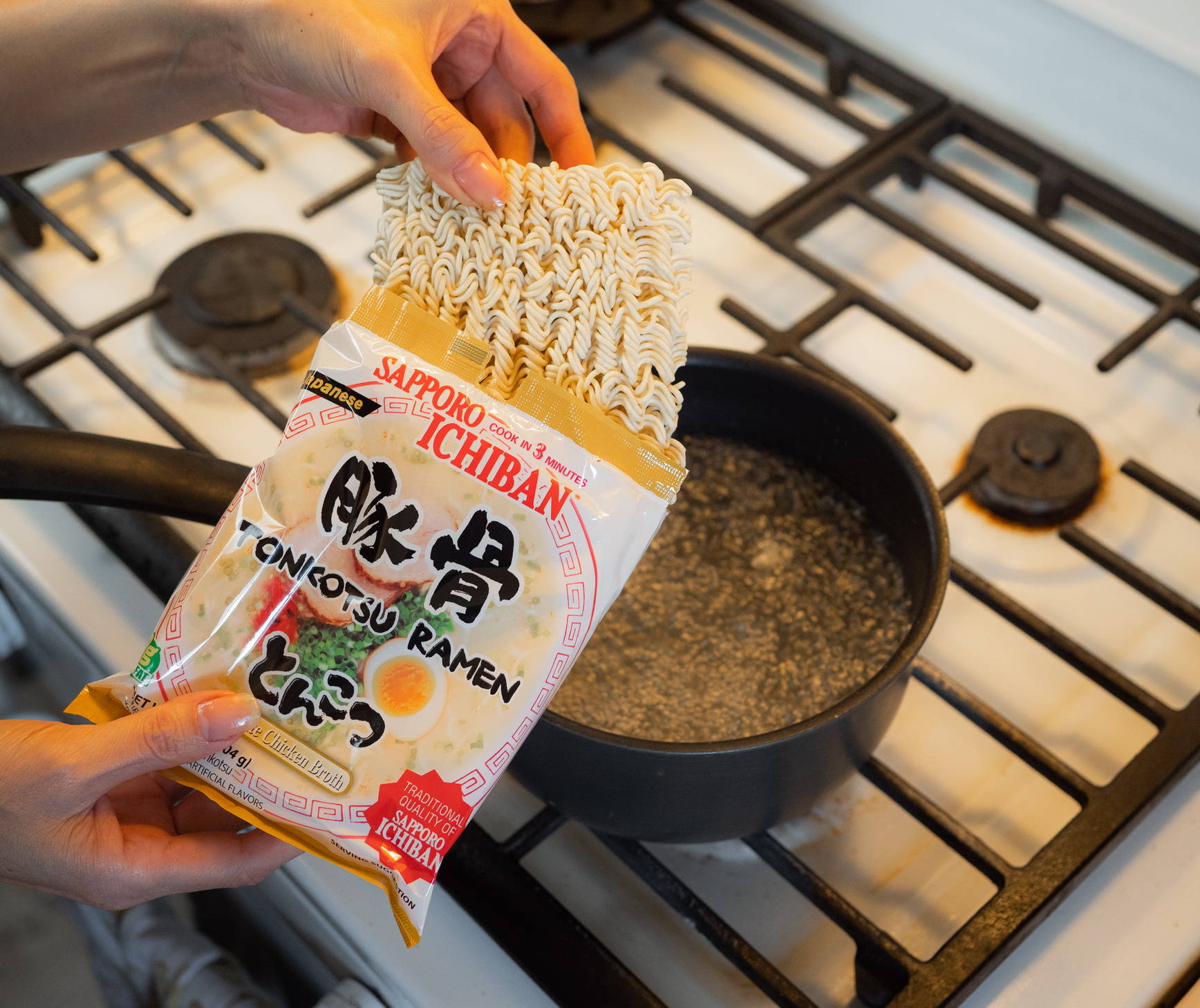 STEP 2
In a bowl, mix lemon juice, sesame oil, chili garlic sauce, pepper,
and 1 teaspoon of seasoning from attached packet.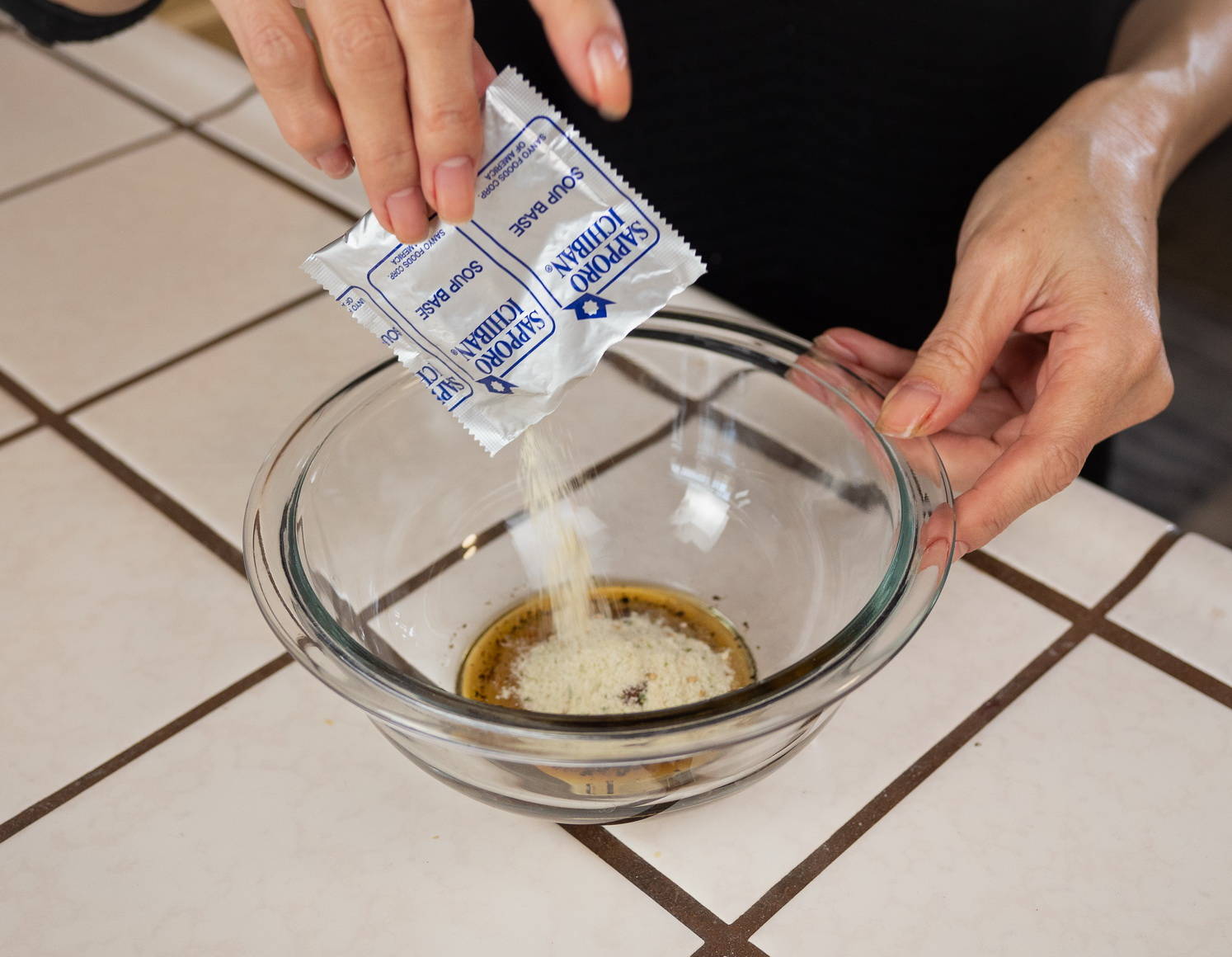 STEP 3
Add noodles to the bowl of sauce and toss until they are evenly coated then set aside.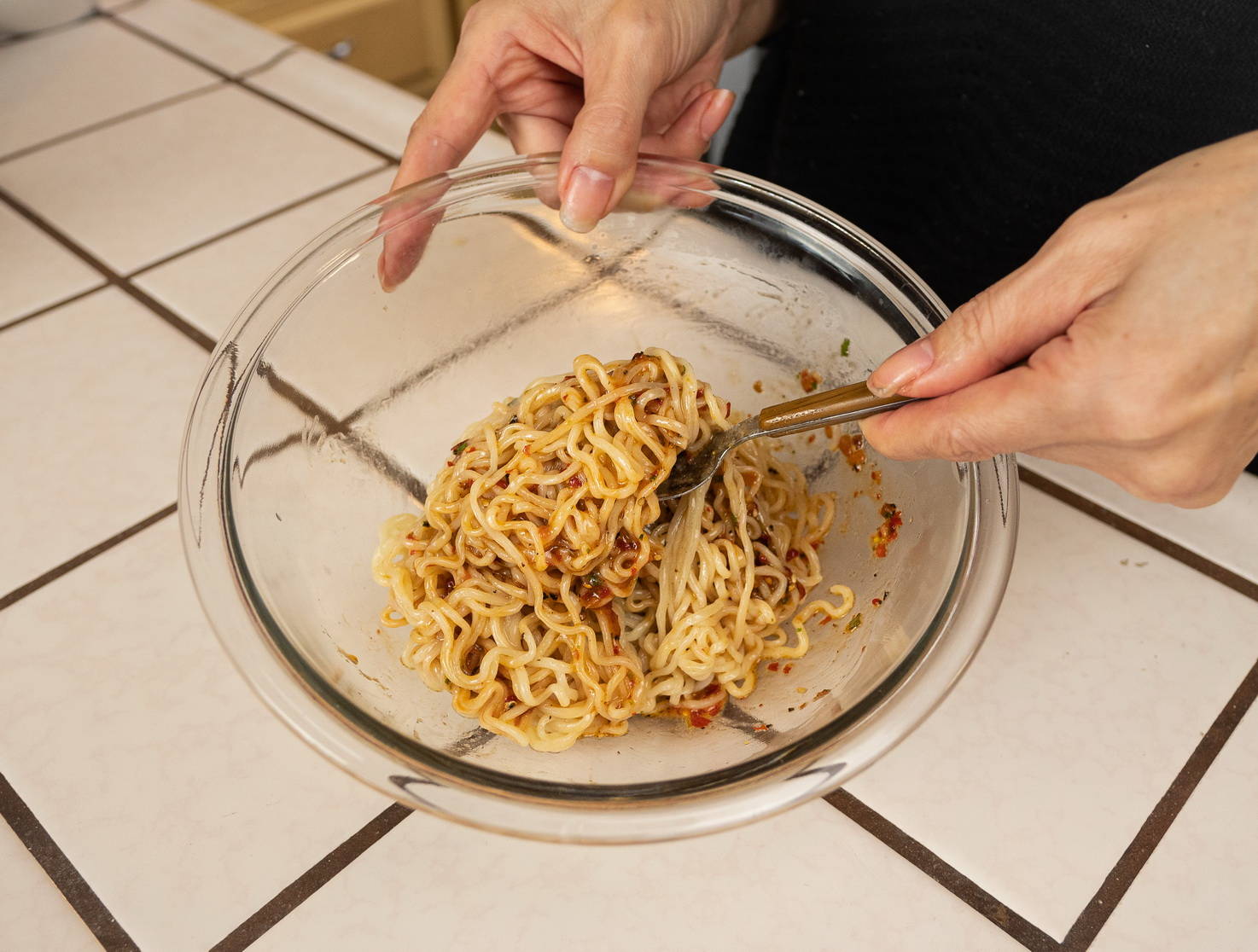 STEP 4
Heat oil in a frying pan, stir fry the shrimp and garlic then set aside.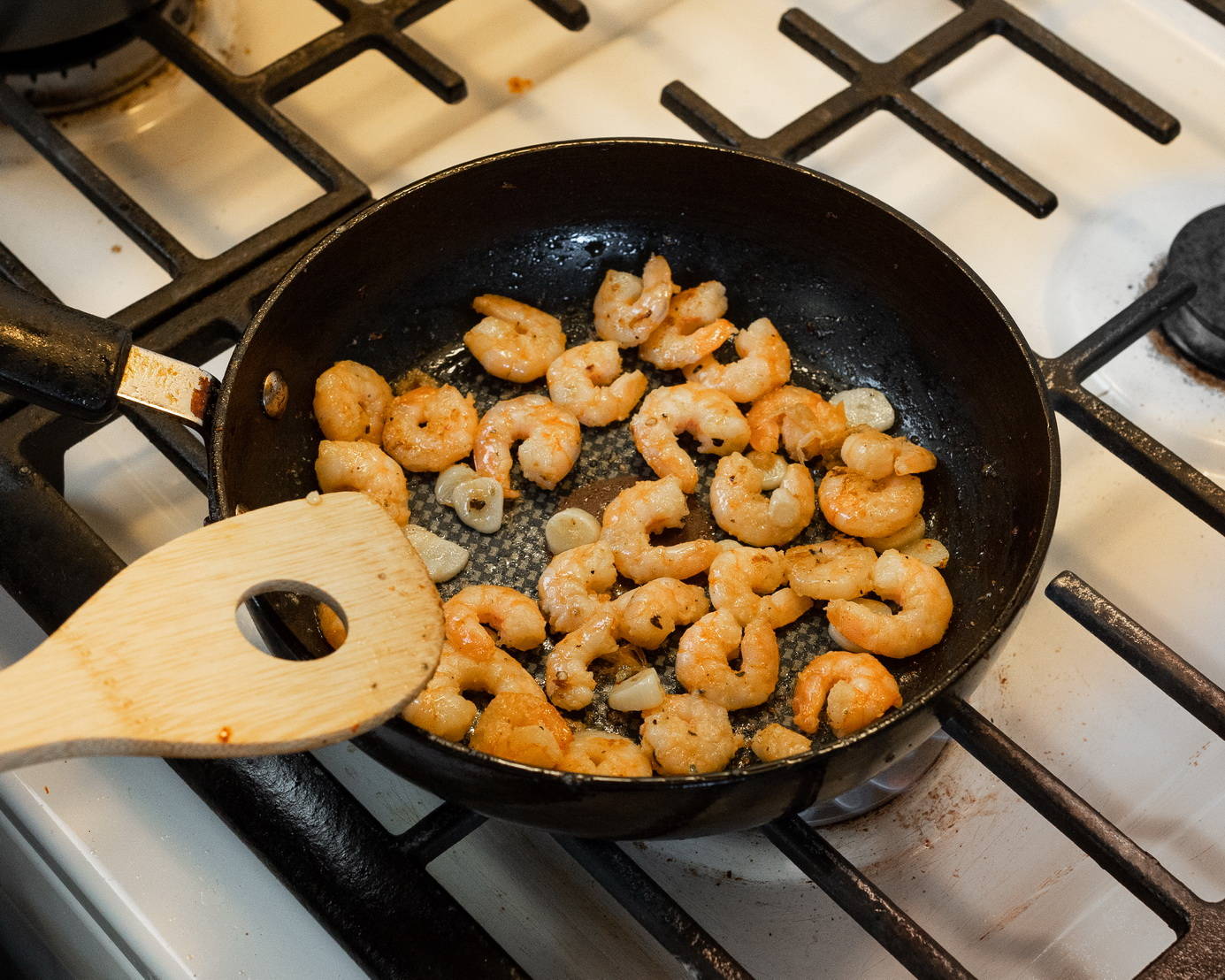 STEP 5
Divide noodles onto lettuce leaves and top with garlic shrimps and green onions.
Fold lettuce like a taco and enjoy.