---
---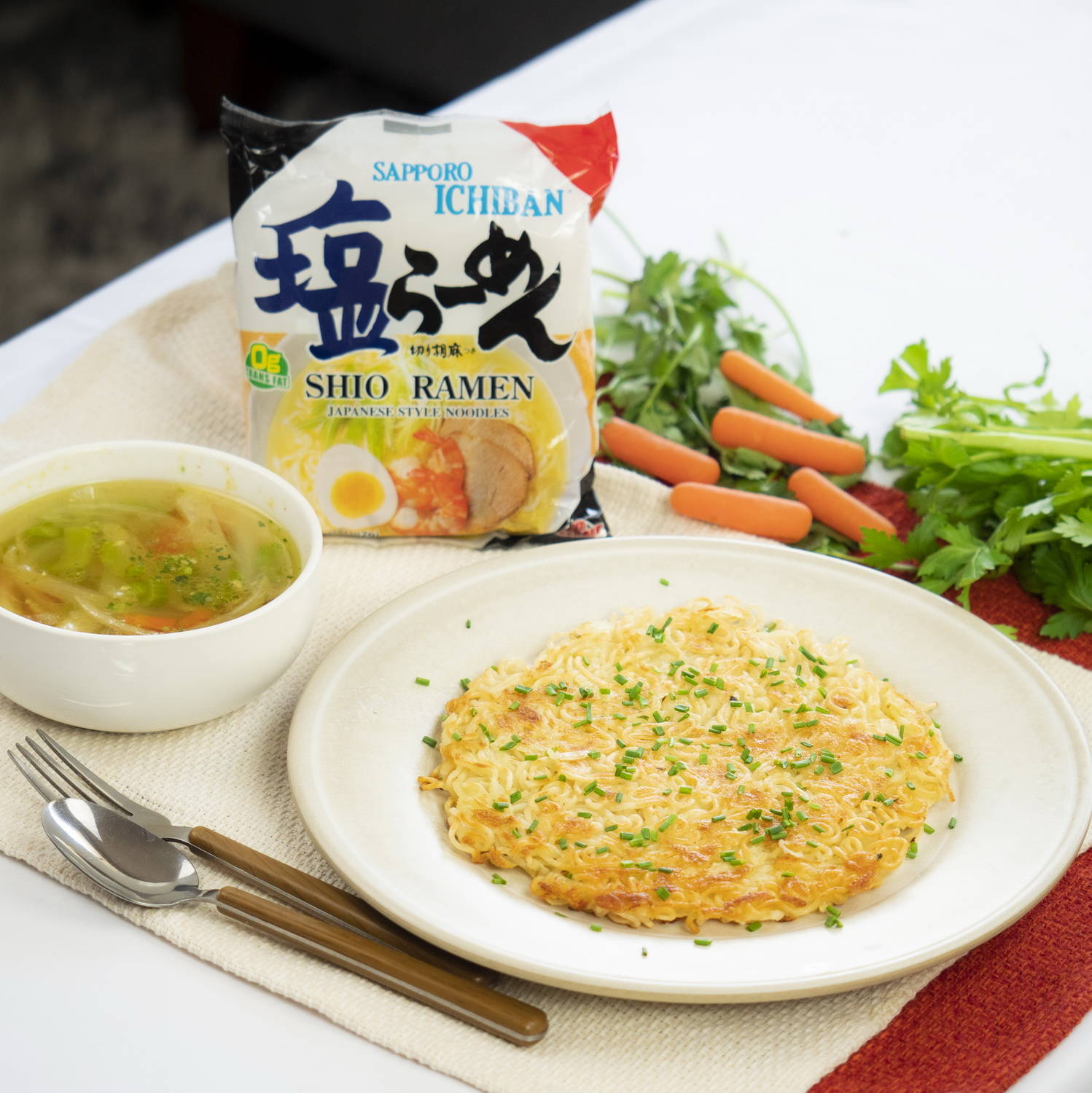 Ramen Latkes with Vegetable Soup


Serves 1
Prep time: 15 minutes
Cook time: 25 minutes
For latke
1 package Sapporo Ichiban Shio Ramen
1 small russet potato, peeled and grated
2 tablespoons shredded cheddar cheese
2 tablespoons olive oil
Sliced chives for garnish
For soup
¼ cup chopped white onion
1/8 cup chopped celery
1/8 cup chopped carrots
1 tablespoon olive oil
---
---
---
STEP 1
In a pot, bring 2 cups of water to a boil.
Add ramen and boil for 3 minutes. Drain and rinse with cold water.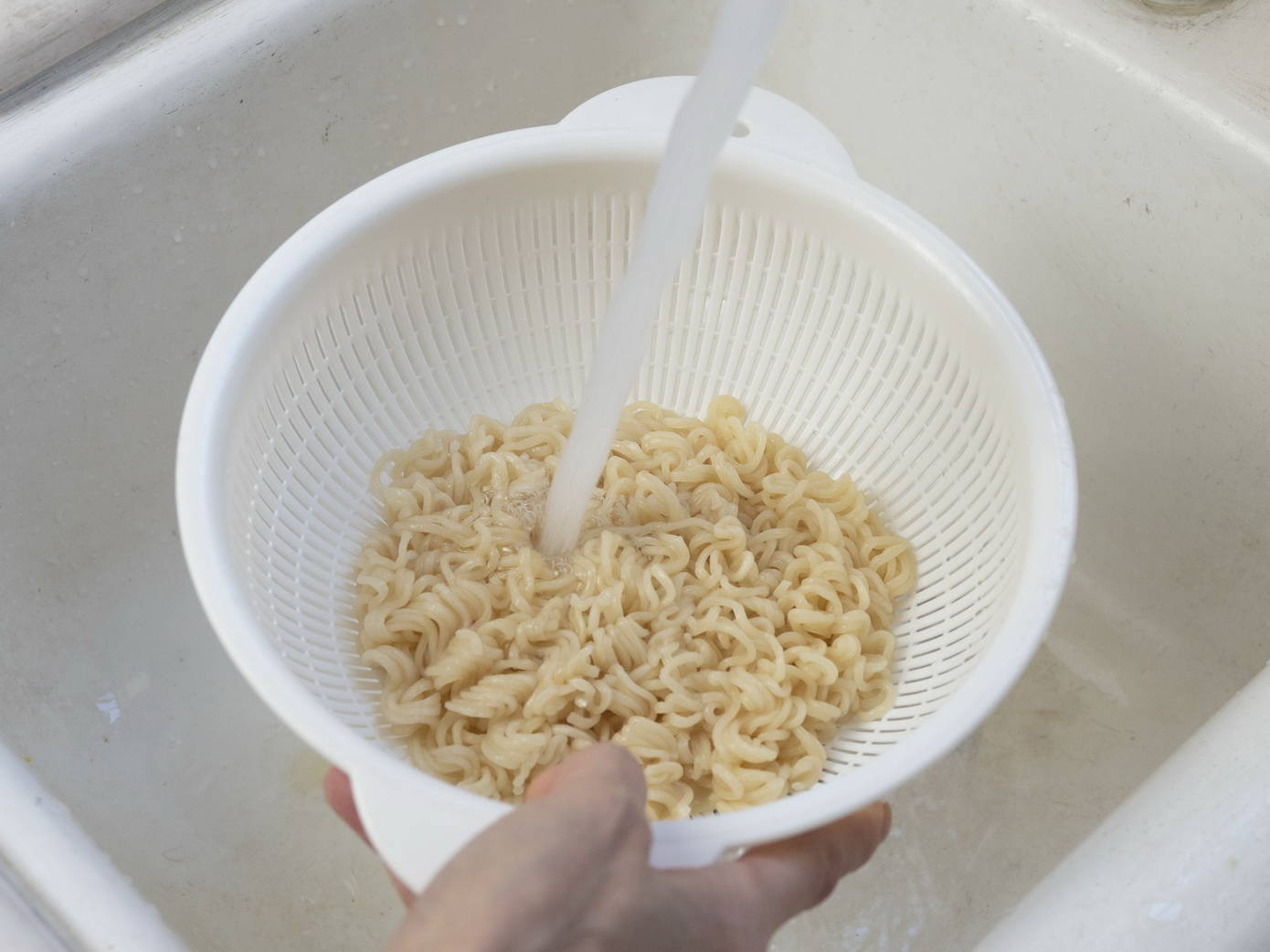 STEP 2
Roughly chop ramen noodles and place them in a bowl.
Add 1 teaspoon of powder from attached seasoning packet, potatoes and cheese. Mix well.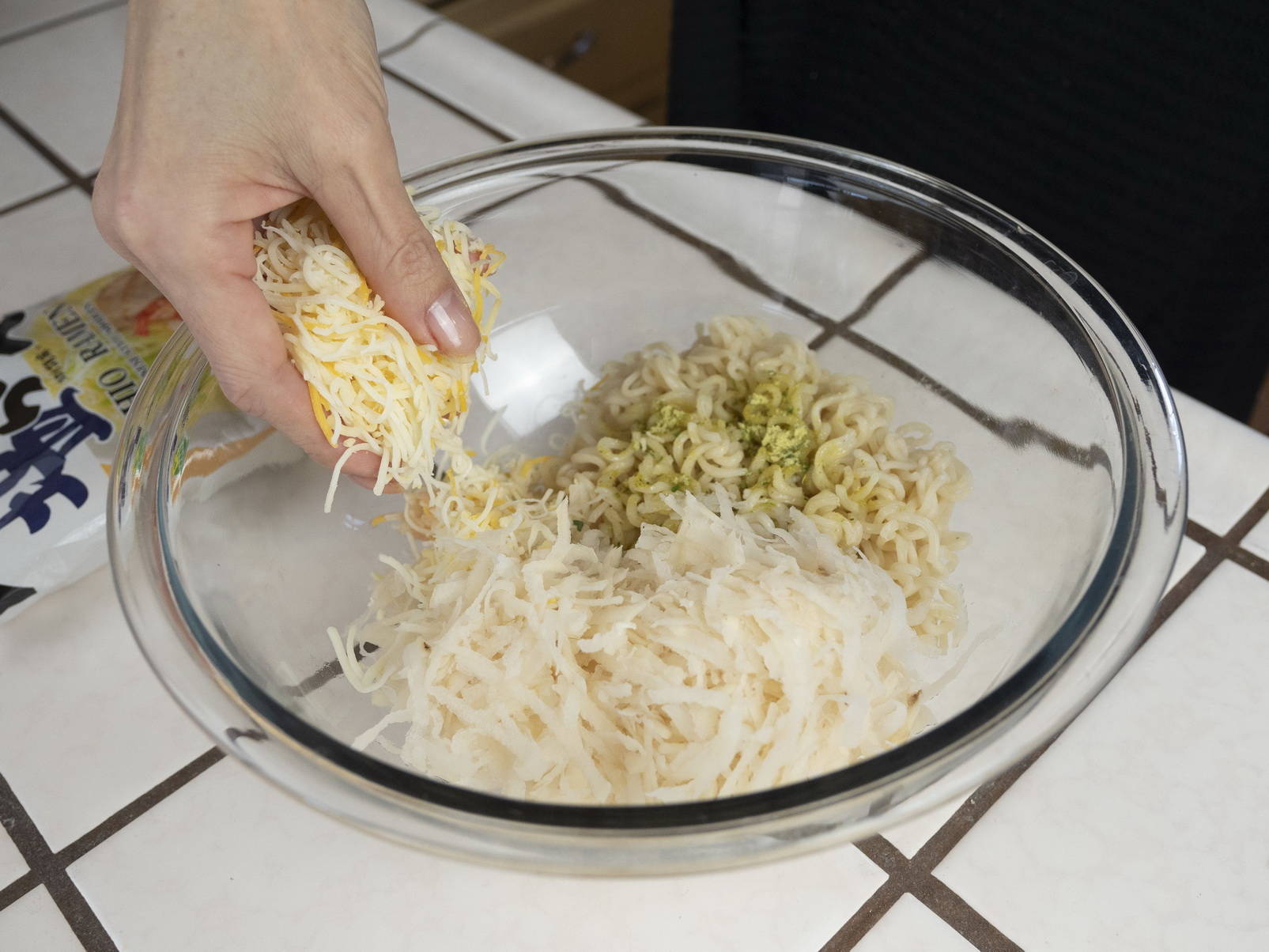 STEP 3
In a pan, heat 2 tablespoons of olive oil over medium-high.
Once hot, add latke mixture to your pan. Pat down flat with a spatula.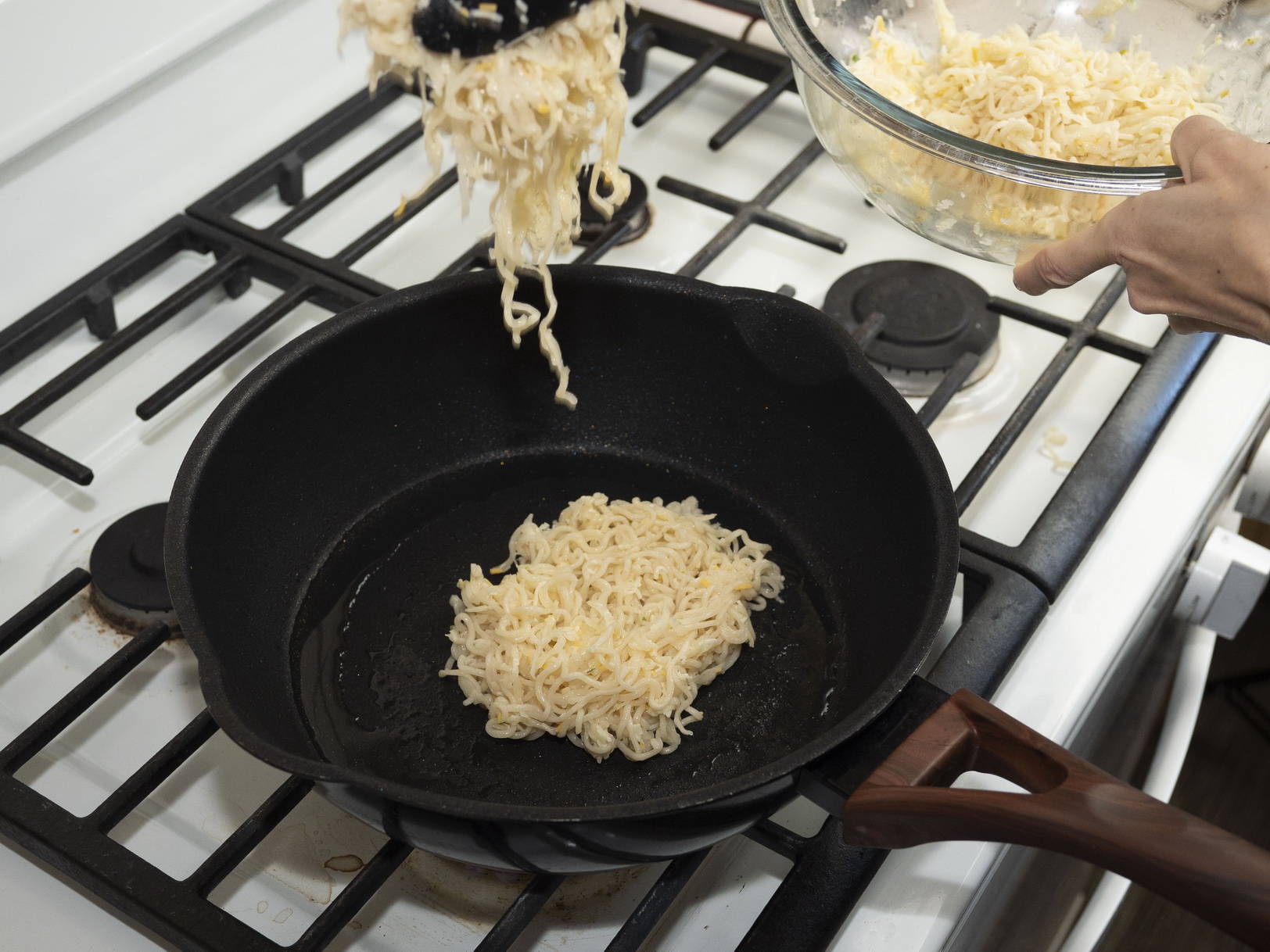 STEP 4
Fry latke for 3-5 minutes.
Gently flip with your spatula and fry for an additional 3-5 minutes or until both sides are golden brown.
Transfer latke to a plate and garnish with chives.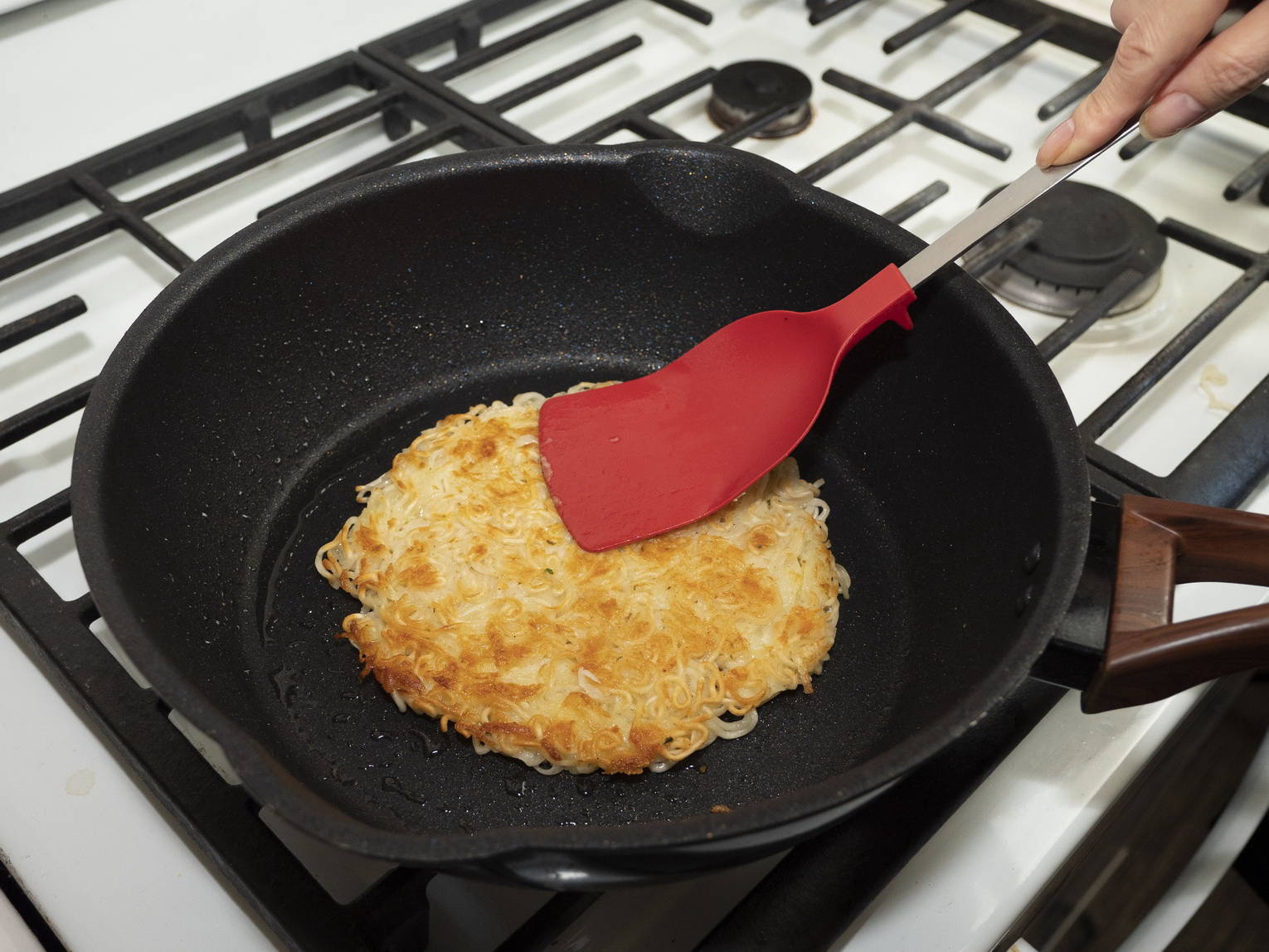 STEP 5
To prepare your soup, heat 1 tablespoon of olive oil in a pot.
Add onion, carrots, and celery and cook until vegetables are tender and onion is translucent, about 10-12 minutes.
Add 1 cup of water and bring to a boil. Remove from heat.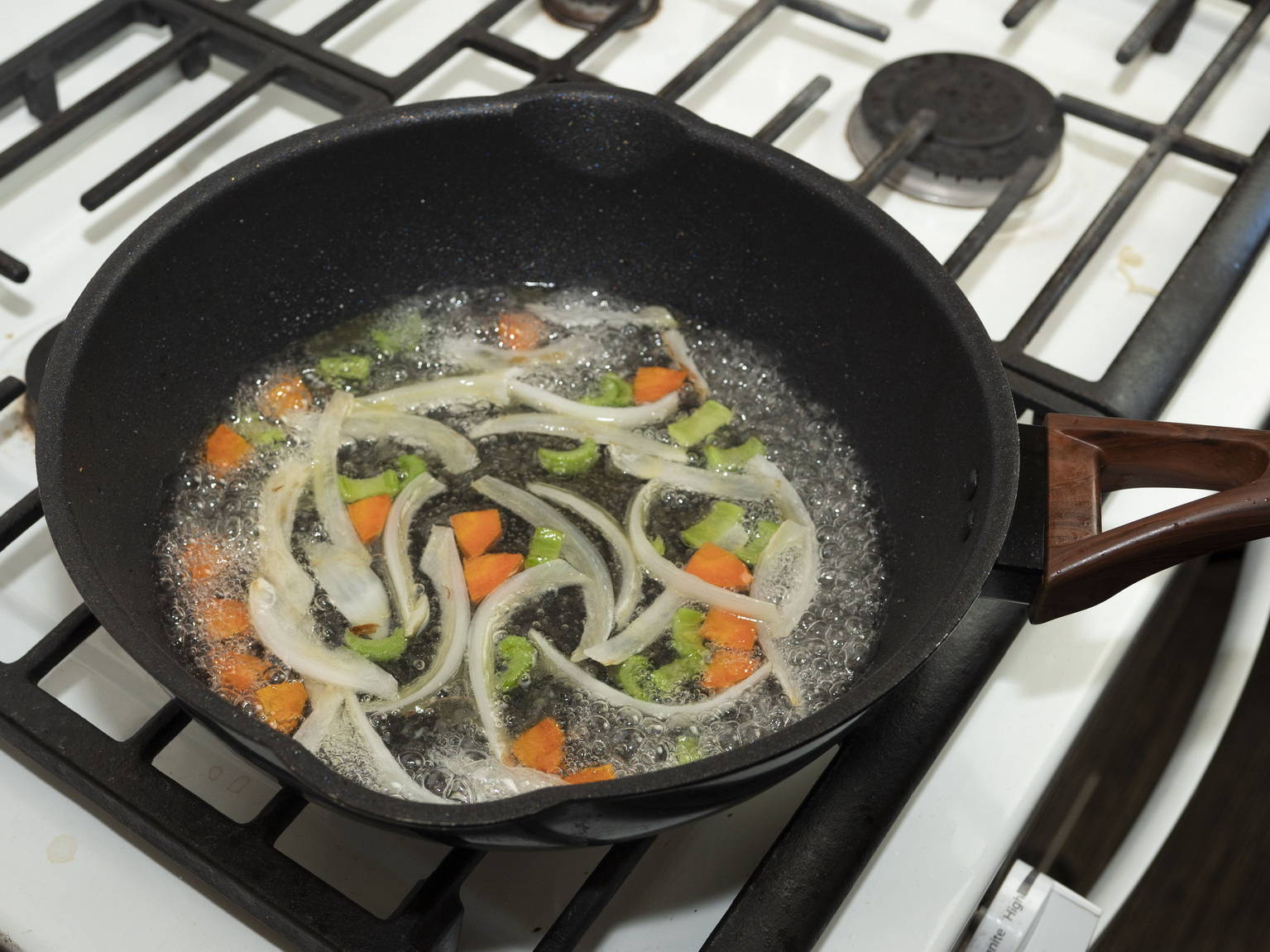 STEP 6
Add the remaining seasoning from packet and stir until dissolved.
Transfer to a bowl, garnish with attached sesame seeds, and serve with your latke.