---
---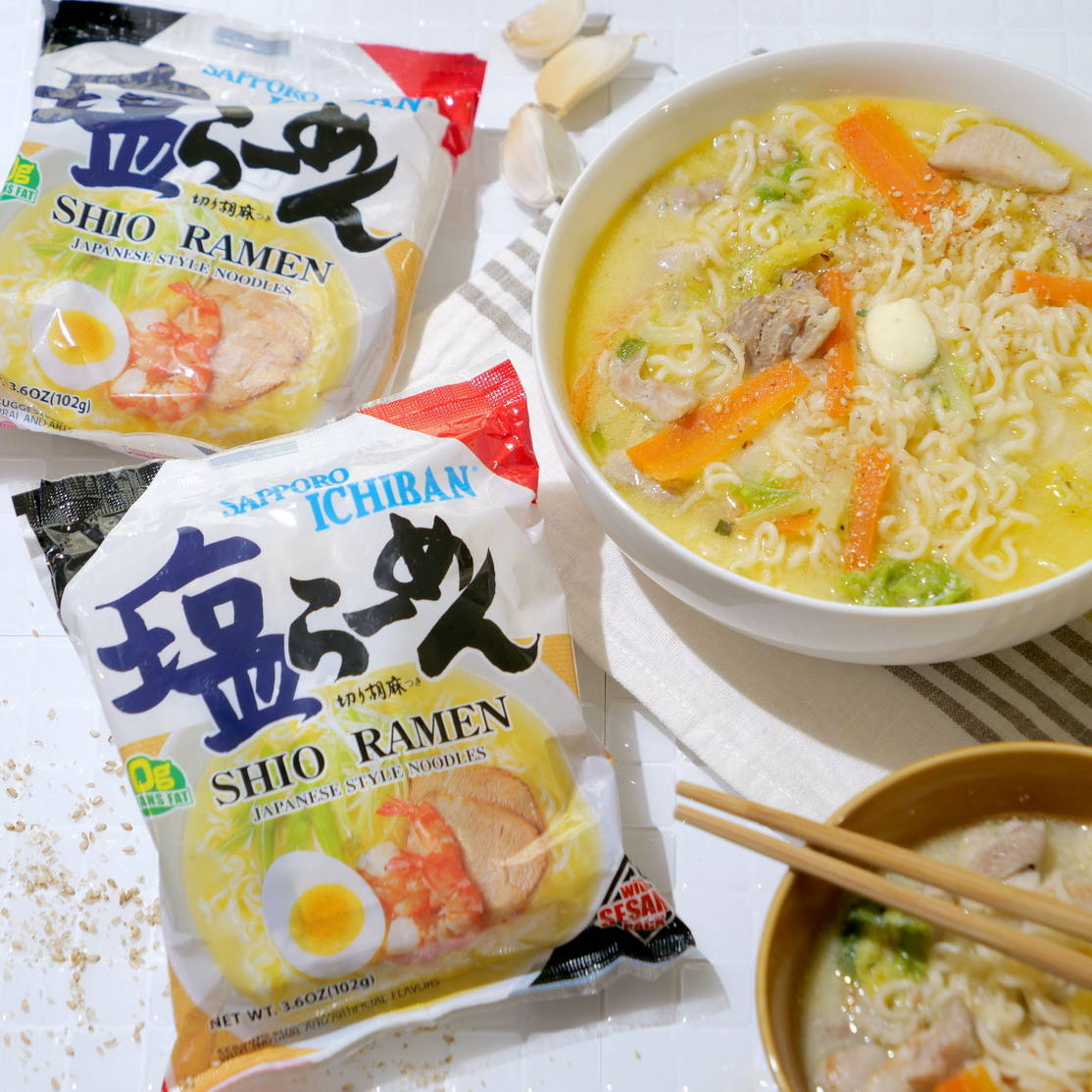 Serves 3
Prep time: 5 minutes
Cook time: 15 minutes
Ingredients:
2 packages Sapporo Ichiban Shio Ramen
1 chicken thigh
Salt and pepper to season
1/8 head of Chinese cabbage, thinly sliced
½ carrot, thinly sliced
2 cloves garlic, grated
2 tablespoons salted butter
¼ cup sake
½ teaspoon salt
1 egg, beaten
1 tablespoon parmesan cheese, grated
Pepper to taste
---
---
---
STEP 1
Season chicken with salt and pepper and cut into bite sized pieces.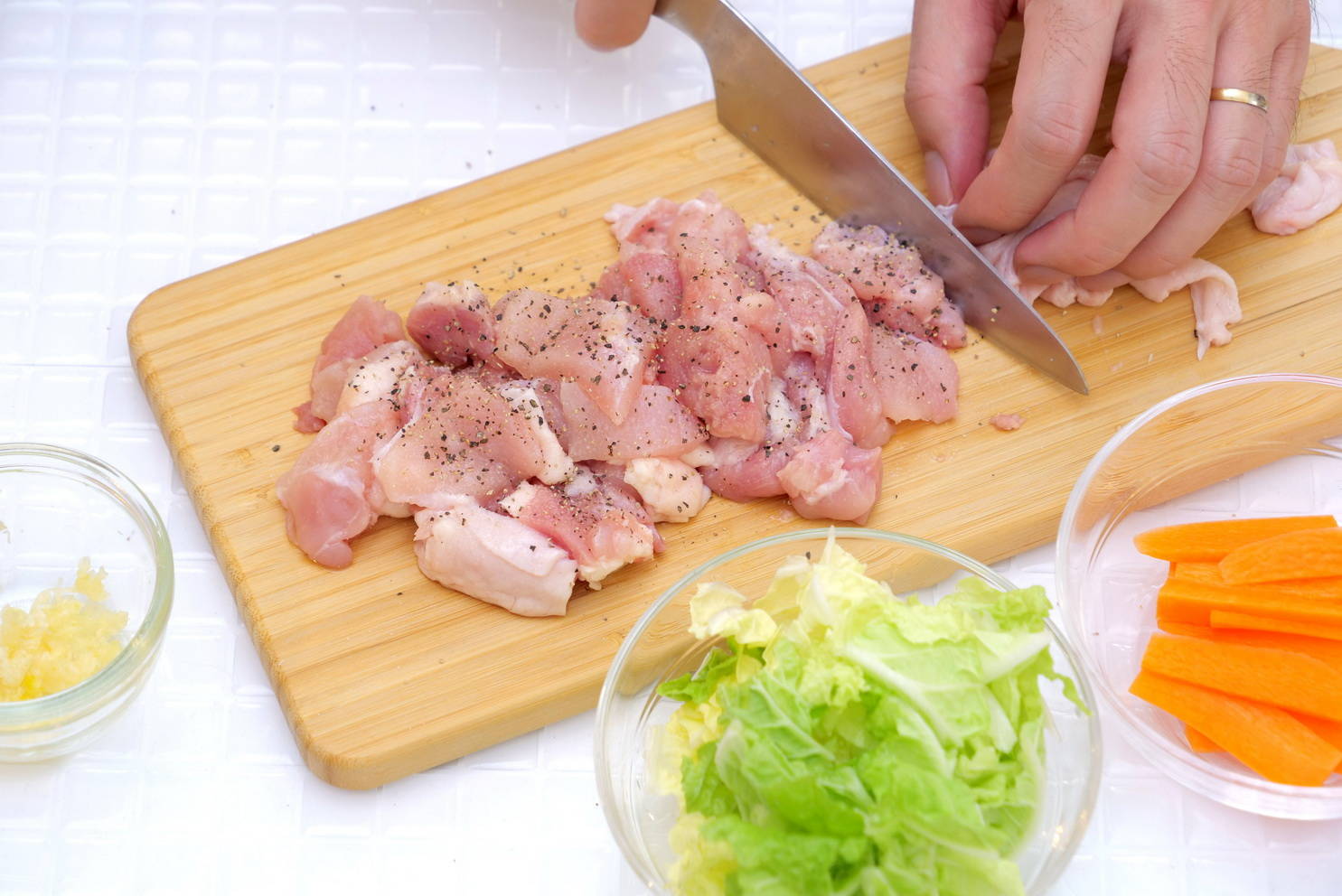 STEP 2
Heat 1 tablespoon of butter in a pan over medium and add chicken.
Cook until chicken is browned, about 2 minutes on each side.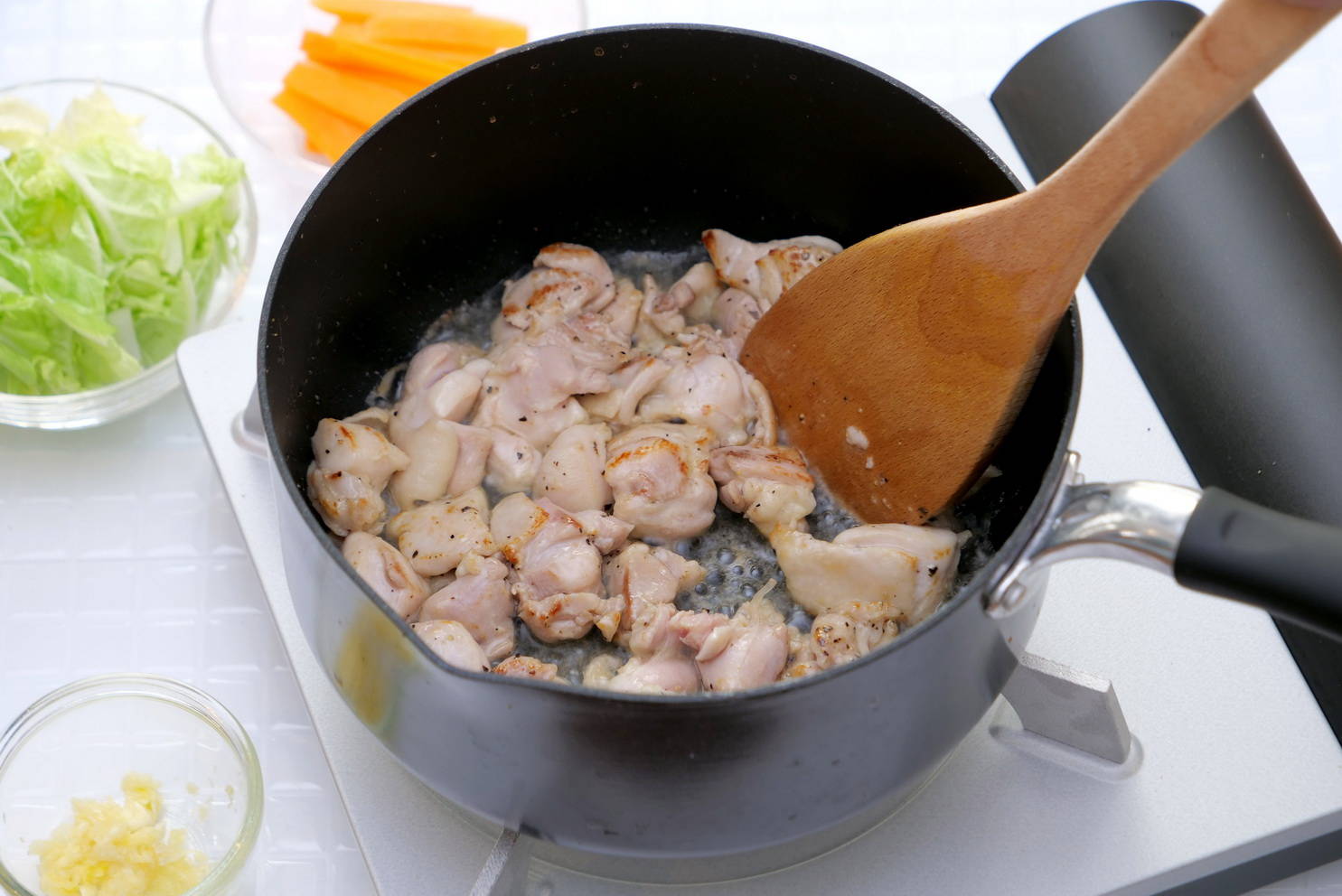 STEP 3
Add sake, 3 cups of water, Chinese cabbage and carrots to the pan.
Cover and cook until Chinese cabbage is wilted and carrots are tender, about 5 minutes.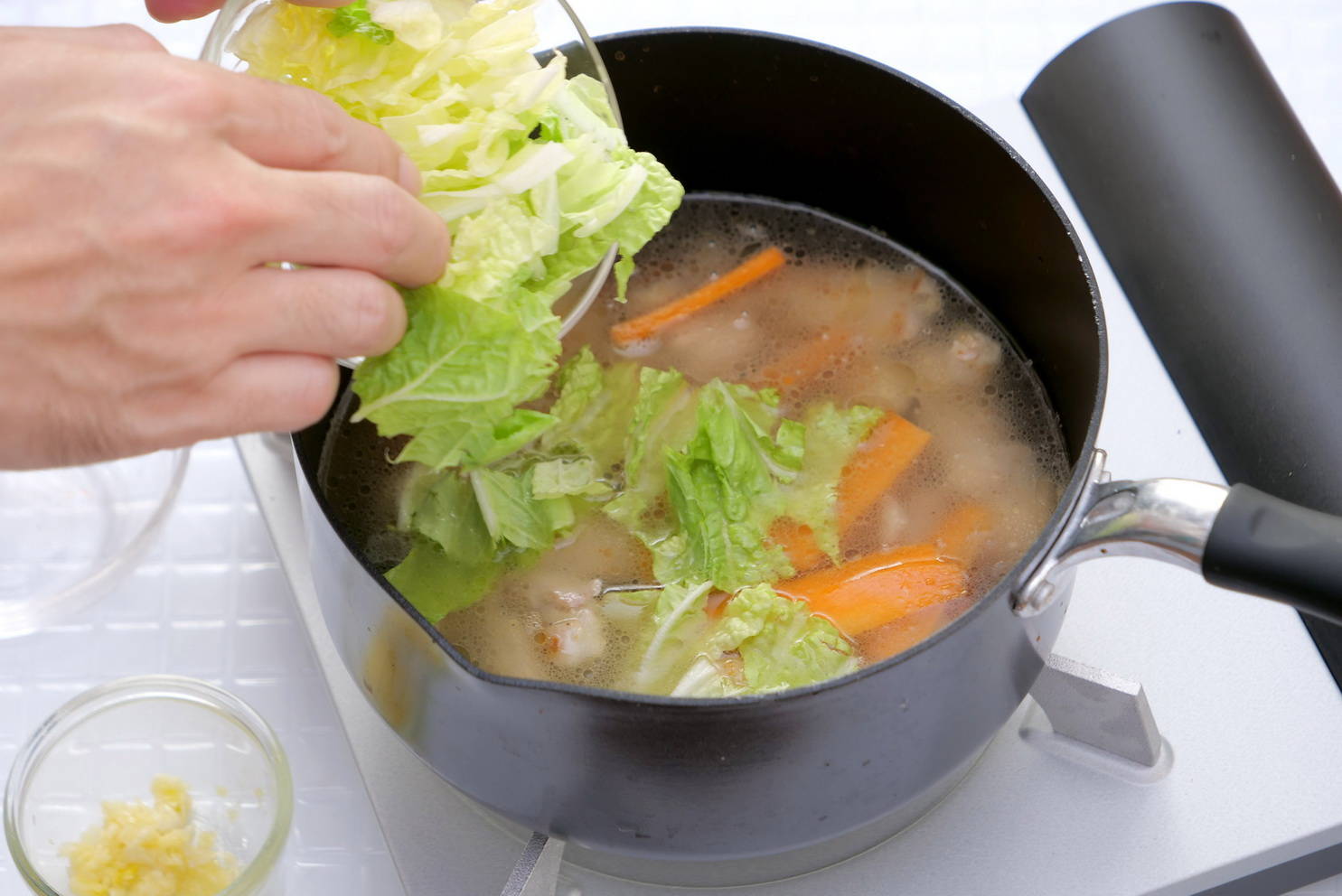 STEP 4
Add garlic and noodles. Simmer for 3 minutes and remove from heat.

STEP 5
Add seasoning powder from one packet and stir until powder dissolves.
Add egg and cheese, stir, and transfer to a serving bowl.

STEP 6
Top your ramen with remaining butter and sesame seeds from packet.
Season with pepper to taste.