---
---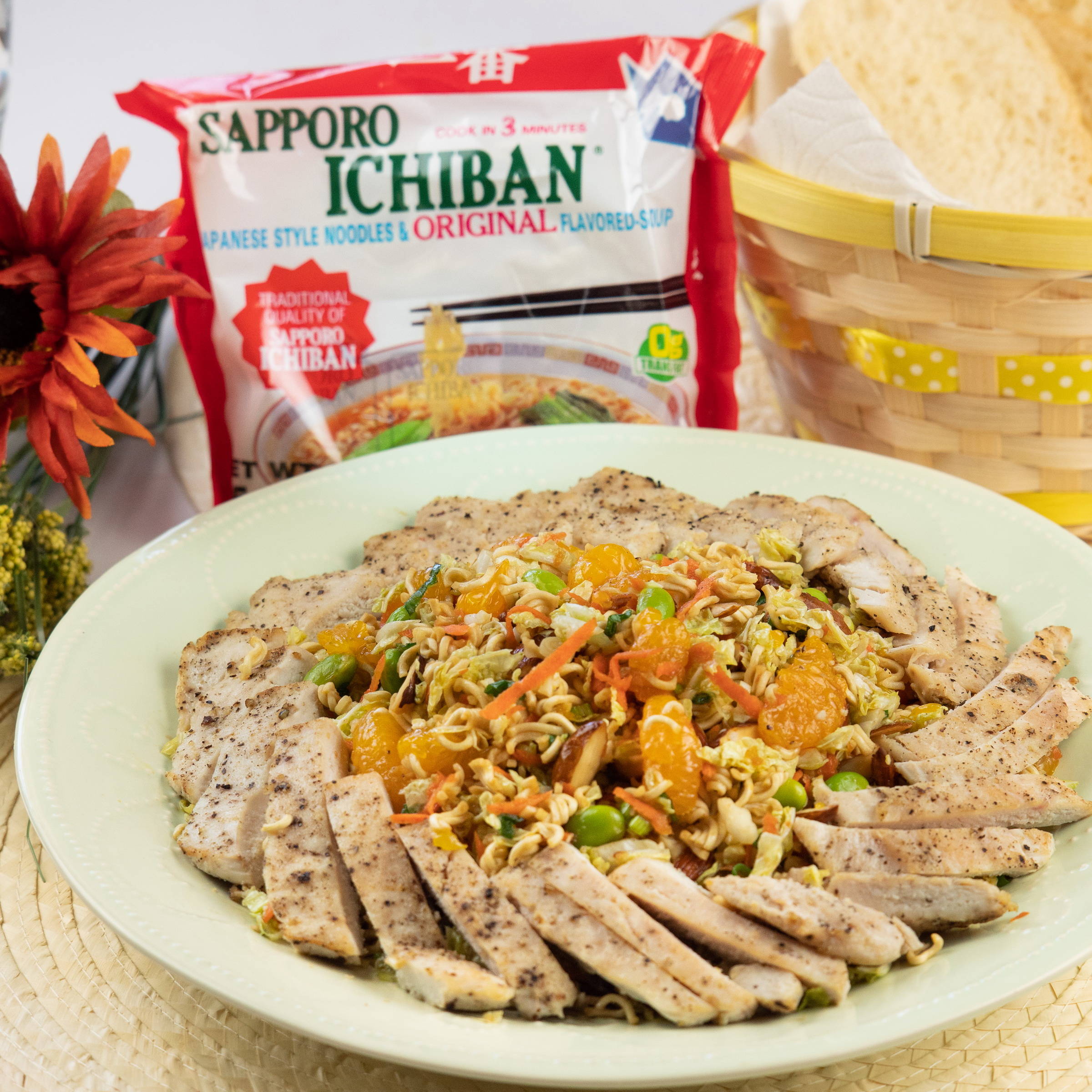 Serves 4
Total Time: 15 minutes
Ingredients:
For Salad:
1 package Sapporo Ichiban Original Ramen
2 boneless chicken breasts, grilled and sliced
1/3 head Napa cabbage, chopped
2 green onions, finely chopped
11 ounces mandarin oranges, drained
¼ cup edamame, shelled
1/3 cup grated carrots
1/3 cup sliced almonds
For Dressing:
2 ½ tablespoons sesame oil
1 ½ tablespoon soy sauce
2 ½ tablespoons rice vinegar
1 tablespoon sugar
1 garlic clove, minced
¼ teaspoon seasoning from ramen flavor packet
---
---
---
STEP 1
Prepare dressing by whisking together all ingredients in a small bowl. Set aside.
STEP 2
Remove ramen from packaging and break noodles into small pieces. Set aside.
STEP 3
In a large bowl, add cabbage, ramen, onion, mandarin oranges, edamame, carrots and almonds.
Drizzle with dressing and lightly toss. Top with chicken and serve.