---
---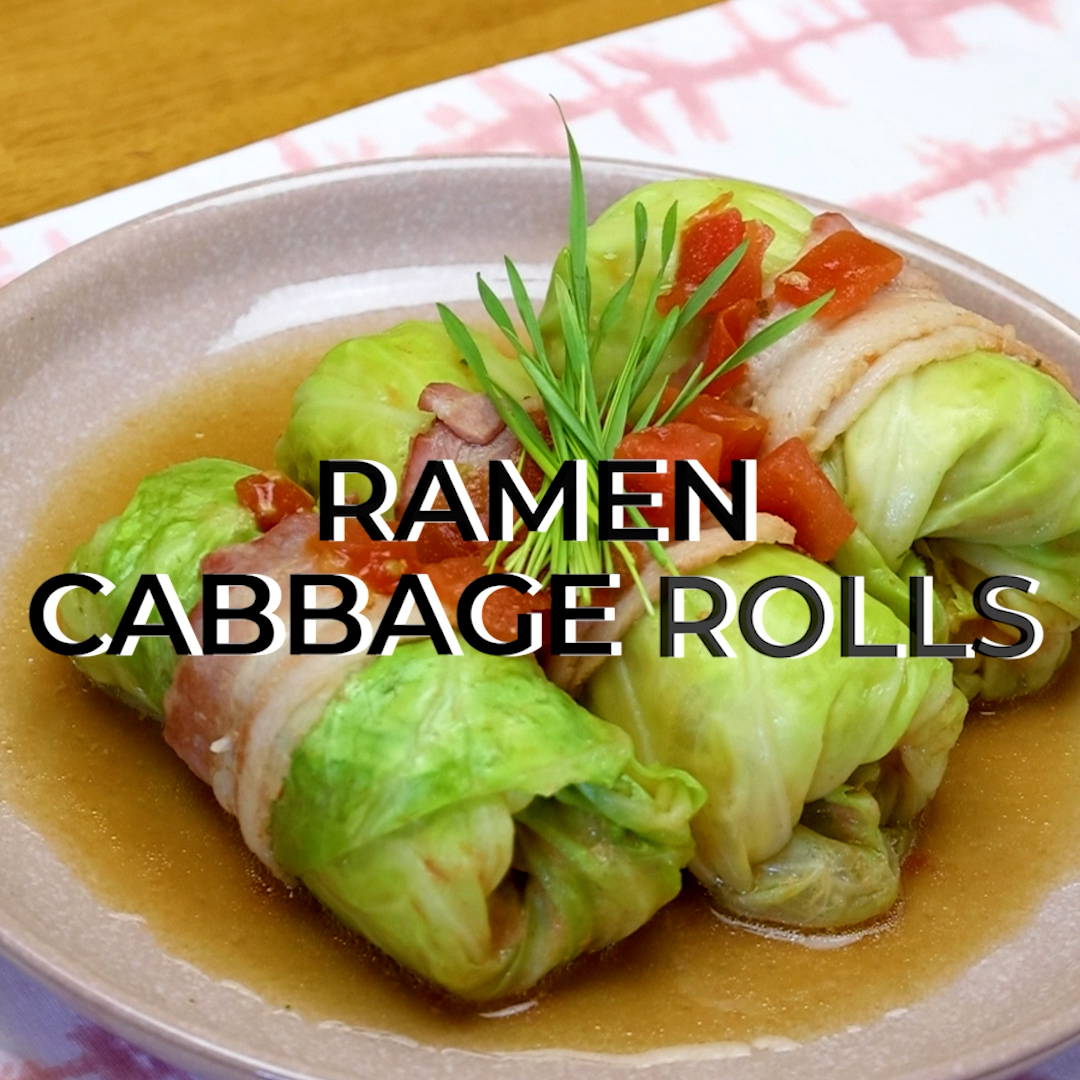 Serves 1
Prep time: 5 minutes
Cook time: 10 minutes
Ingredients:
1 packages Sapporo Ichiban Miso Ramen
4 large cabbage leaves
1 tomato, diced
2 bacon strips
3 tablespoons milk
Wheatgrass for garnish
---
---
---
STEP 1
Place cabbage leaves on a microwave-safe plate and cover with plastic wrap.
Microwave for 1 minute.
STEP 2
Put ramen in a bowl. Pour boiling water over the noodles and soak until they are loosened.
Drain and set aside.
STEP 3
Take ½ of the ramen noodles and roll tightly in a cabbage leaf.
If the cabbage tears, just add another leaf.

STEP 4
Wrap one piece of bacon around your cabbage roll and secure in place with a toothpick.

STEP 5
Repeat steps 3-4 for a second cabbage roll. Set cabbage rolls aside.

STEP 6
In a pan, bring 2 cups of water to a boil.
Add seasoning from soup packet, milk, tomato, and cabbage rolls and simmer for 2 ½ minutes.
Flip the cabbage rolls with tongs and continue to simmer for another 2 ½ minutes.
Remove cabbage rolls from broth and place in a bowl.

STEP 7
Pour broth over cabbage rolls.
Remove toothpicks, garnish with wheatgrass, and enjoy.