---
---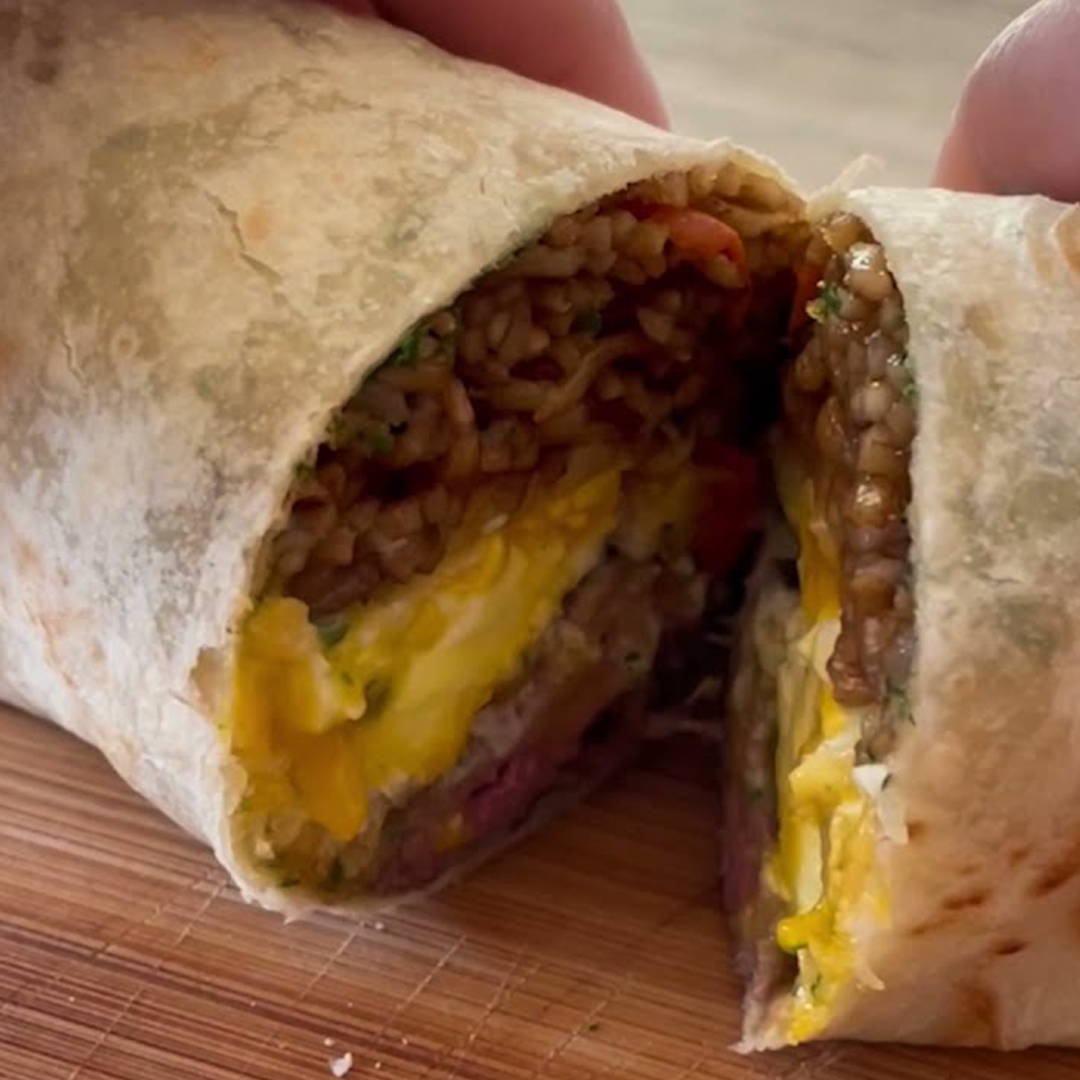 Serves 1
Prep time: 5 minutes
Cook time: 15 minutes
Ingredients:
1 package Sapporo Ichiban Chow Mein
3 oz steak
Salt and pepper to season
3 tablespoons vegetable oil
1 egg, cooked over easy
½ carrot, sliced thin
¼ bell pepper, sliced
1 large flour tortilla
Shredded cheese to taste
Mayonnaise to taste
---
---
---
STEP 1
Lightly season your steak with salt and pepper.
STEP 2
In a pan, heat 2 tablespoons of oil over medium-high.
Add your steak to the pan and cook each side for 3-4 minutes.
Remove from heat, cover, and set aside.
STEP 3
In a nonstick pan, heat 1 tablespoon of oil over medium.
Add egg to the pan and cook for 2 minutes.
Gently flip your egg with a spatula and cook for an additional 30 seconds.
Slide onto a plate, cover and set aside.

STEP 4
Add carrots and green pepper to your pan and sauté until tender, about 4 minutes.

STEP 5
While the vegetables are cooking, add 1 cup of water to a skillet and bring to a boil.
Add chow mein and cook for 1 minute.
Flip noodles and cook for another minute, stirring occasionally.

STEP 6
When noodles become separated and water has been absorbed, add seasoning packet and your carrots and green pepper.
Mix well and remove from heat.

STEP 7
Warm your flower tortilla in heated pan for about 30 seconds on each side.
Slice steak and add to your tortilla along with the chow mein.
Top with your egg, a drizzle of mayonnaise, cheese to taste, and seaweed from packet.

STEP 8
Roll your burrito, cut in half and enjoy.