---
---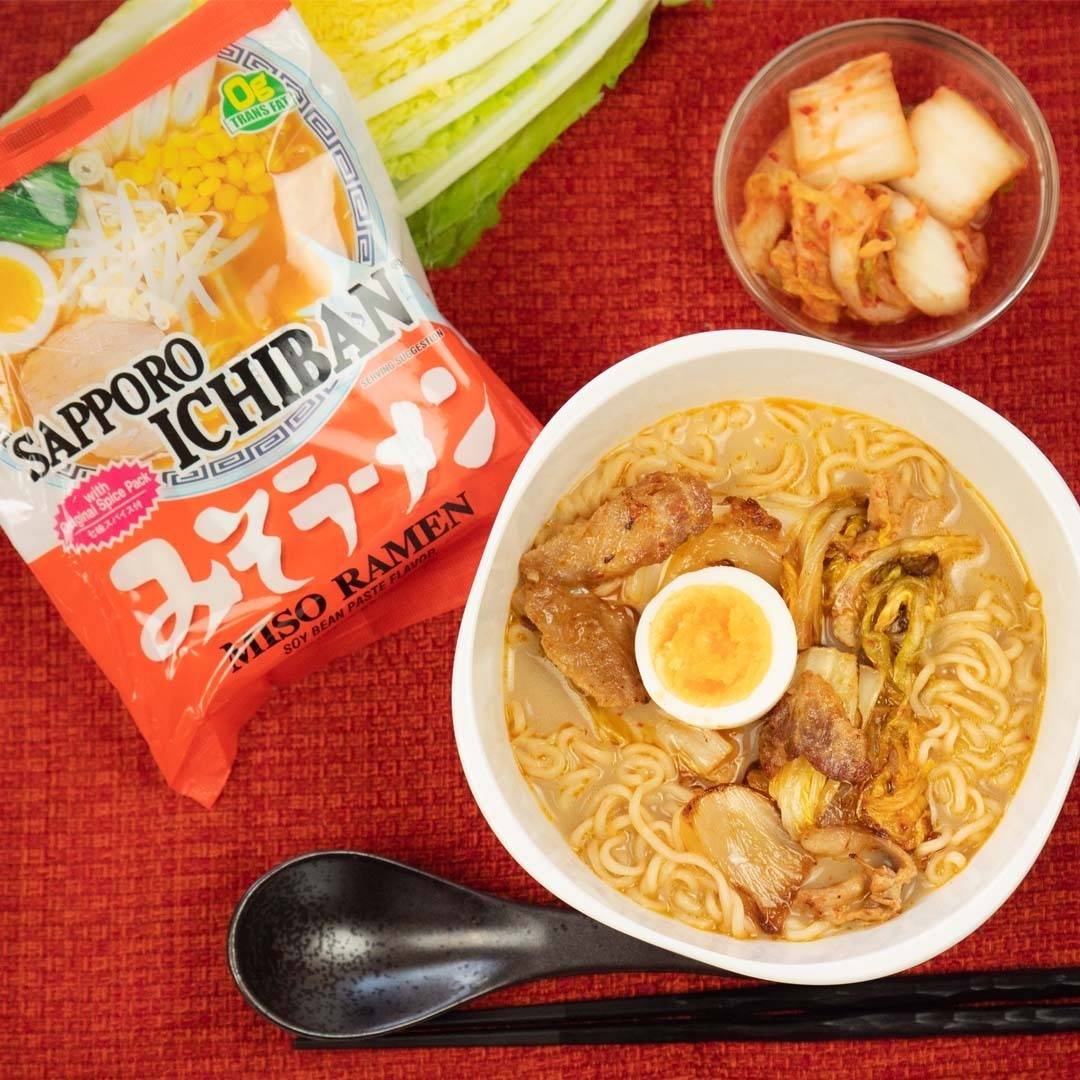 Serves 3
Prep time: 10 minutes
Cook time: 15 minutes
Ingredients:
2 packages Sapporo Ichiban Miso Ramen
2 tablespoons olive oil
3 3 ounce boneless thin-cut pork chops
5 ounces kimchi
5 ounces cabbage or Napa cabbage, roughly chopped
3 eggs, soft boiled and cut in half
2 ½ cups water
1 ½ cups milk
---
---
---
STEP 1
Cut pork chops into thirds.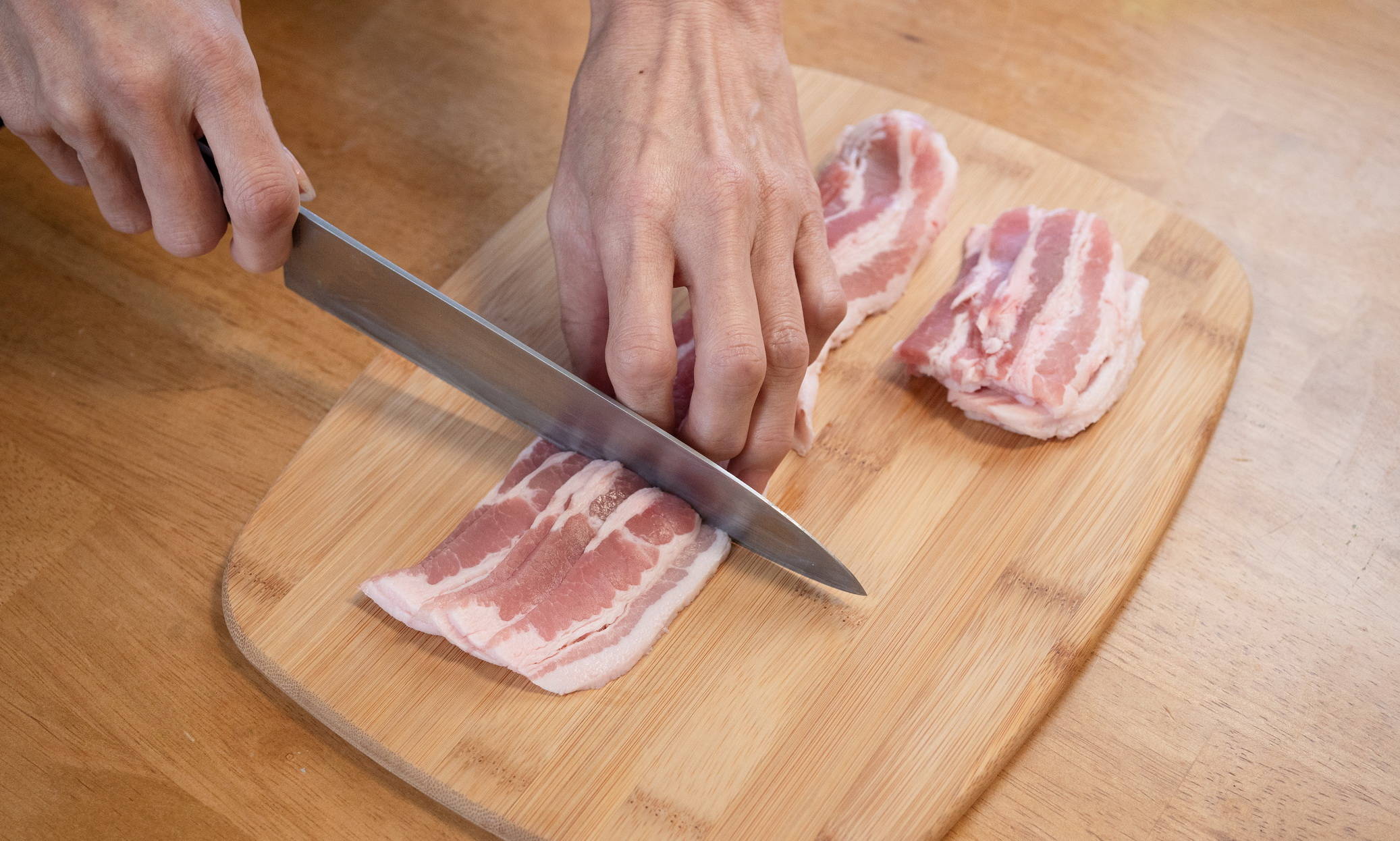 STEP 2
In a pan, heat olive oil over medium until bubbling hot, about five minutes.
Add pork and cook until brown on one side, about 3 minutes.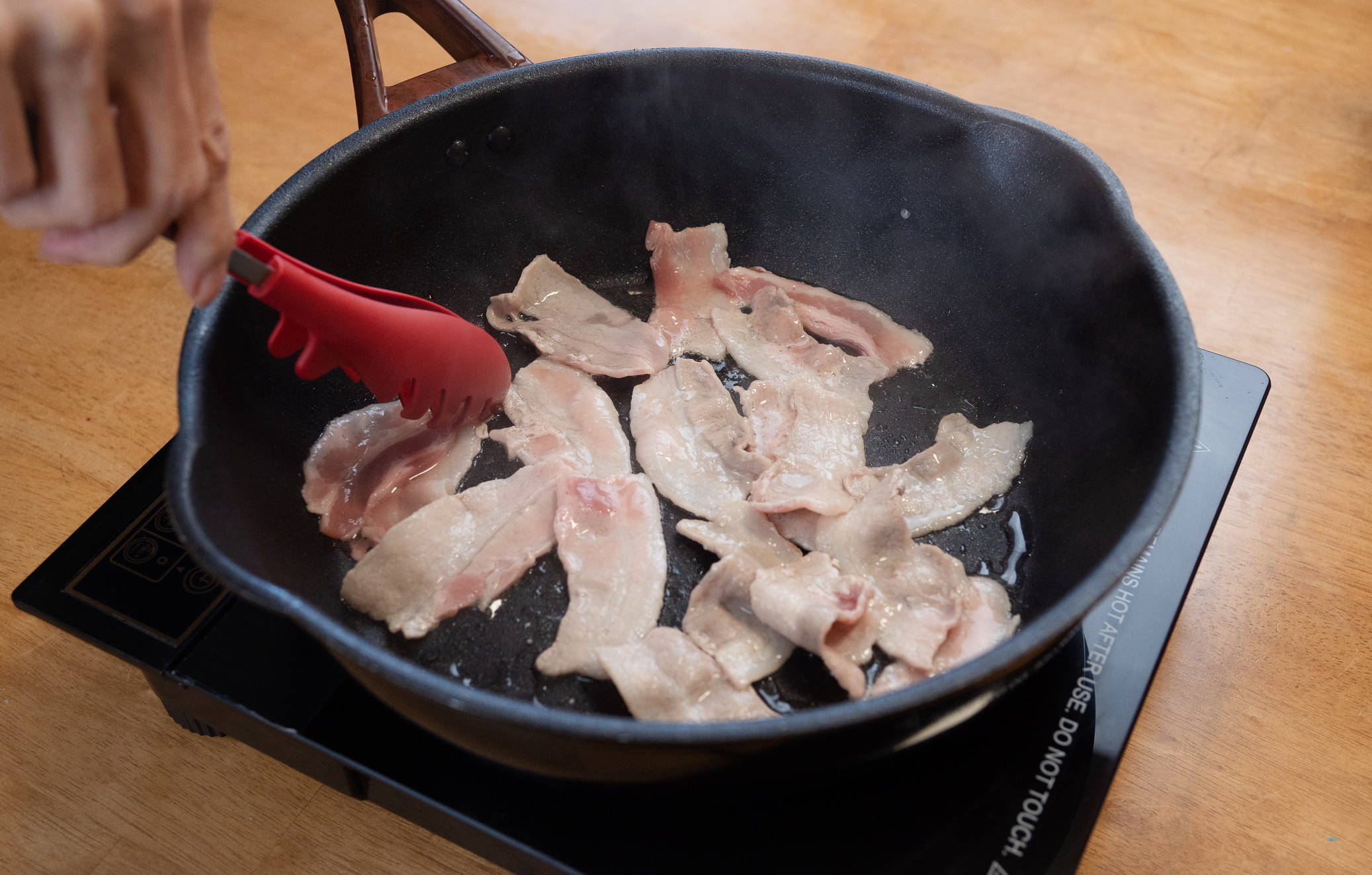 STEP 3
Add cabbage and kimchi, then flip your pork and cook the other sides until browned.
Sauté cabbage and kimchi while your pork is cooking, about 1-2 minutes.
Remove from heat and set aside.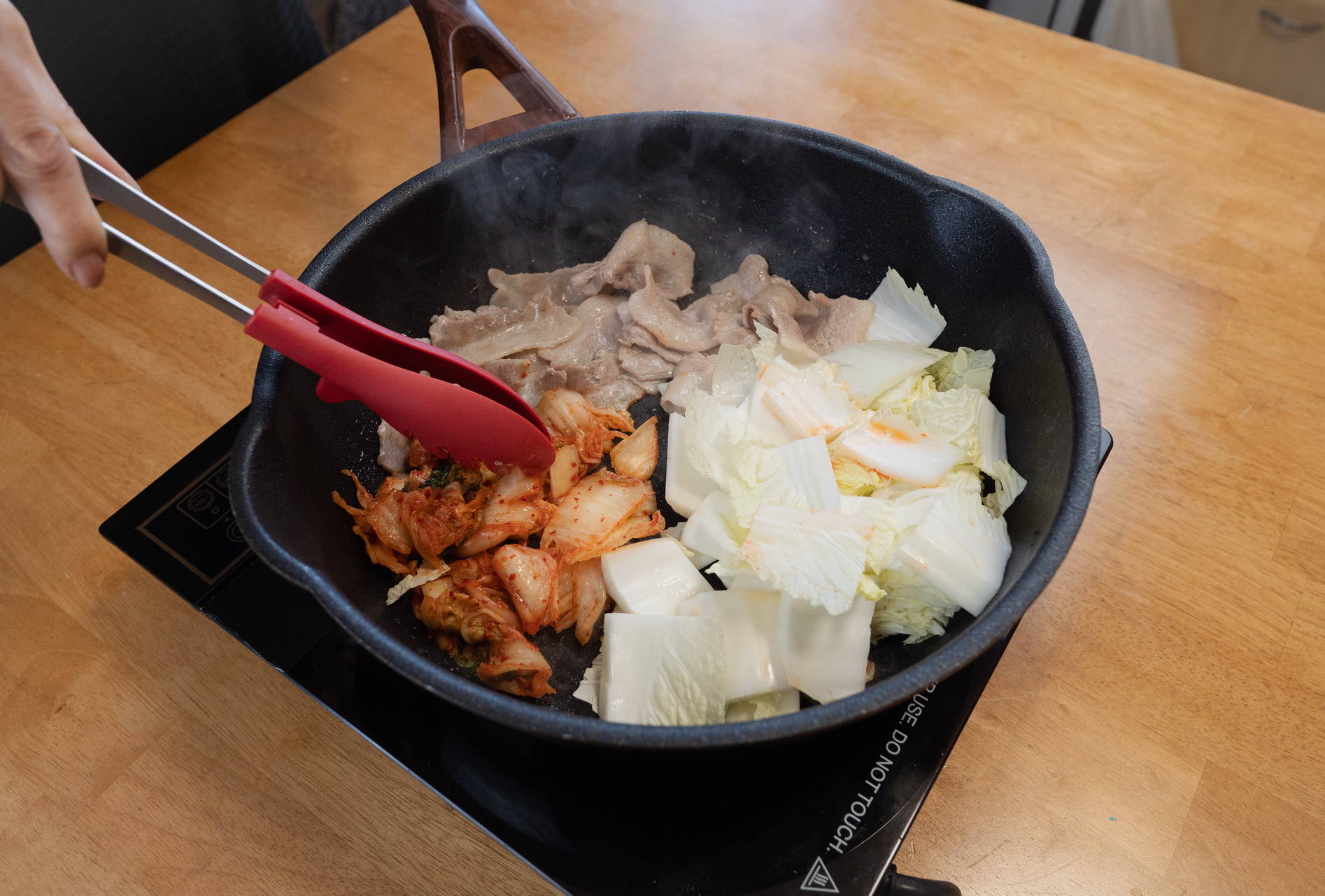 STEP 4
In a clay soup pot, bring water and milk to a boil.
Add pork, kimchi, cabbage, seasoning packets and shichimi spice packets.
Cover and simmer for about 5 minutes.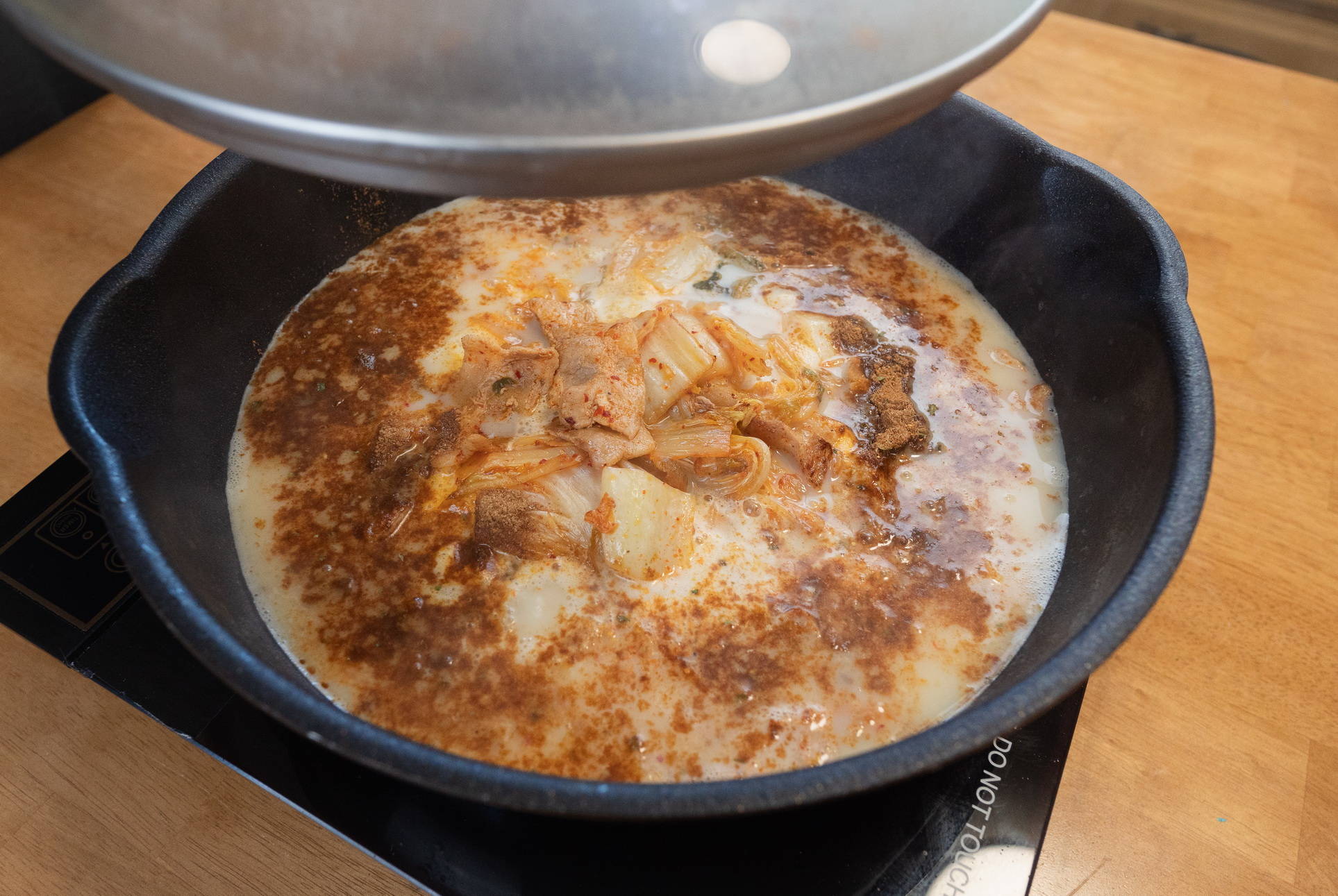 STEP 5
Add noodles and cook for 3 more minutes.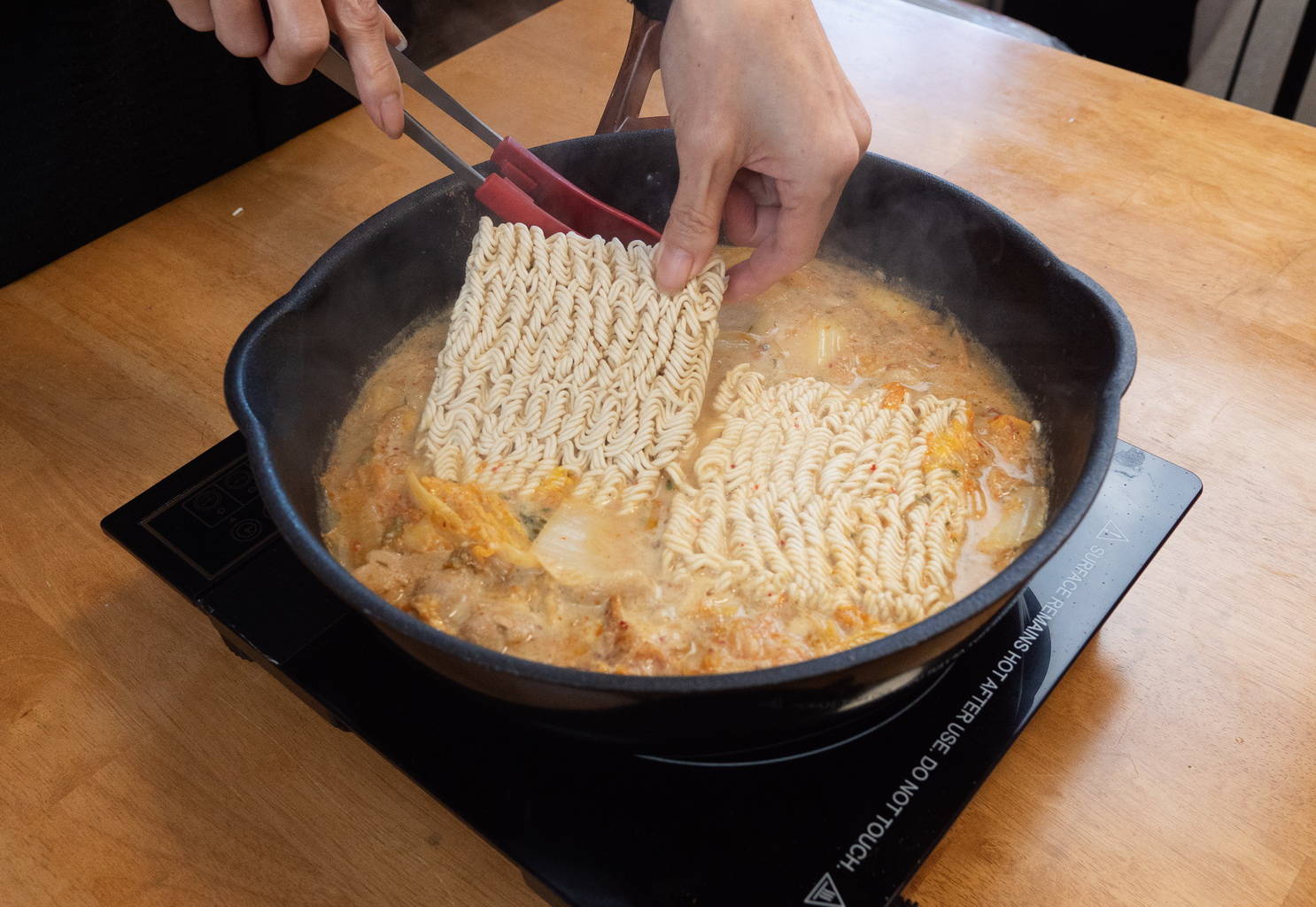 STEP 6
Divide soup into 3 bowls. Add a boiled egg to each bowl and serve.