---
---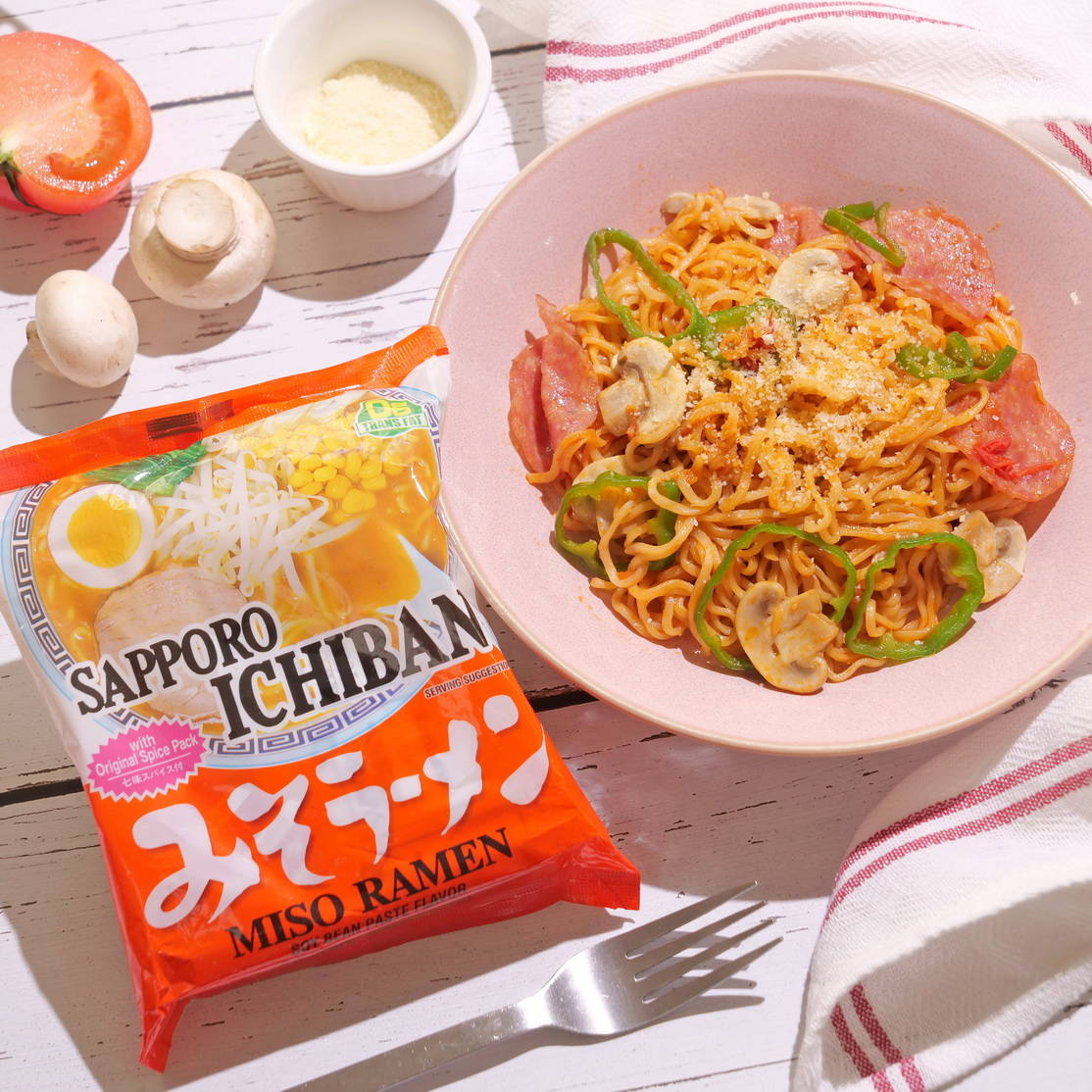 Serves 1
Prep time: 5 minutes
Cook time: 10 minutes
Ingredients:
1 package Sapporo Ichiban Miso Ramen
5 slices cooked pepperoni
1 green mini sweet pepper
2 white button mushrooms, sliced
¼ cup diced tomatoes
2 tablespoons ketchup
2 teaspoons cooking oil
¼ cup shredded mozzarella cheese
Grated parmesan cheese to taste
---
---
---
STEP 1
Prepare bell pepper by slicing ½ inch off of the top and bottom of your pepper.
Carefully remove seeds and ribbing with a spoon.
Then, slice your pepper so you have circular pieces about ¼ inch thick each. Set aside.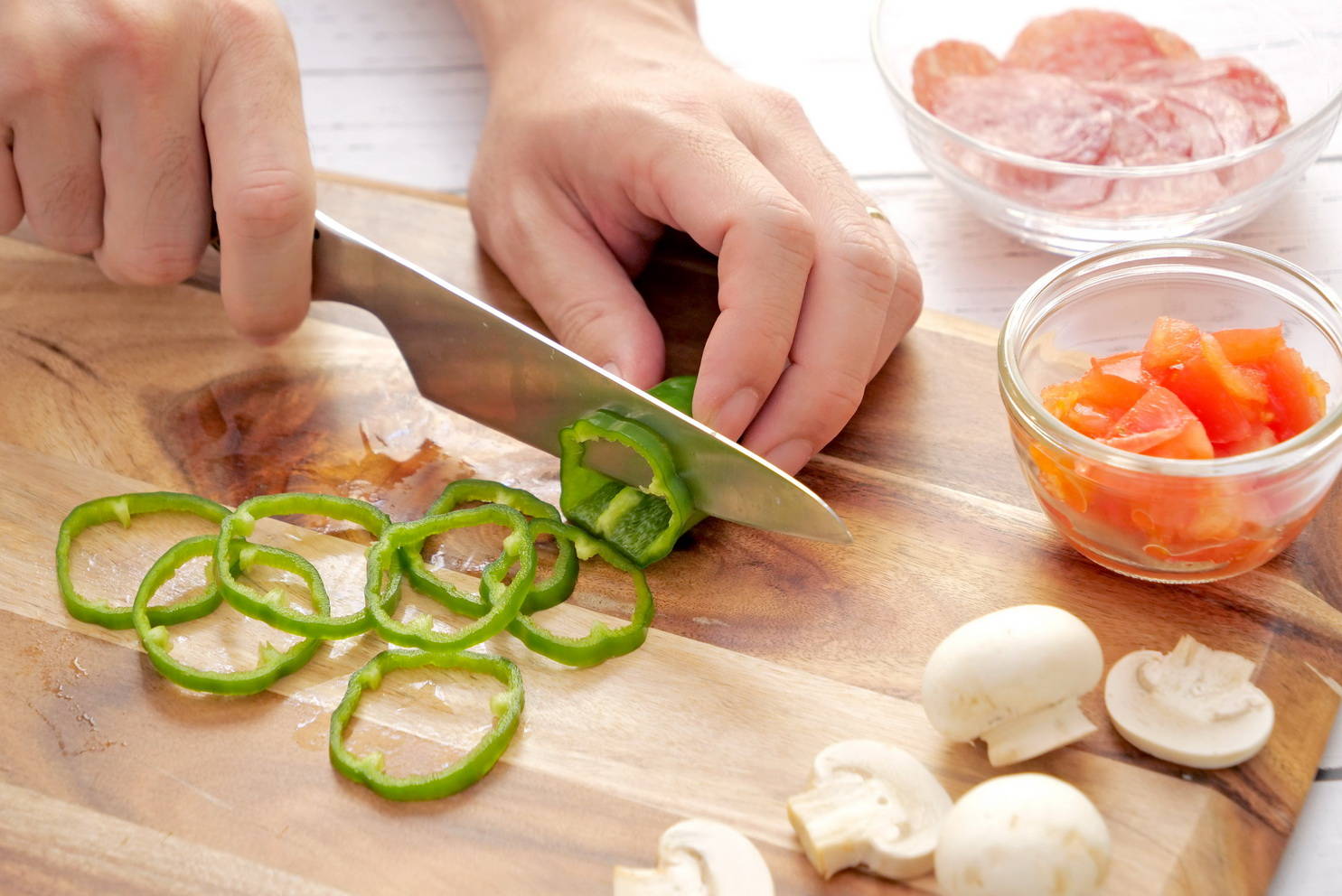 STEP 2
In a small bowl, combine ketchup with 1 teaspoon of seasoning from flavor packet.
Set aside.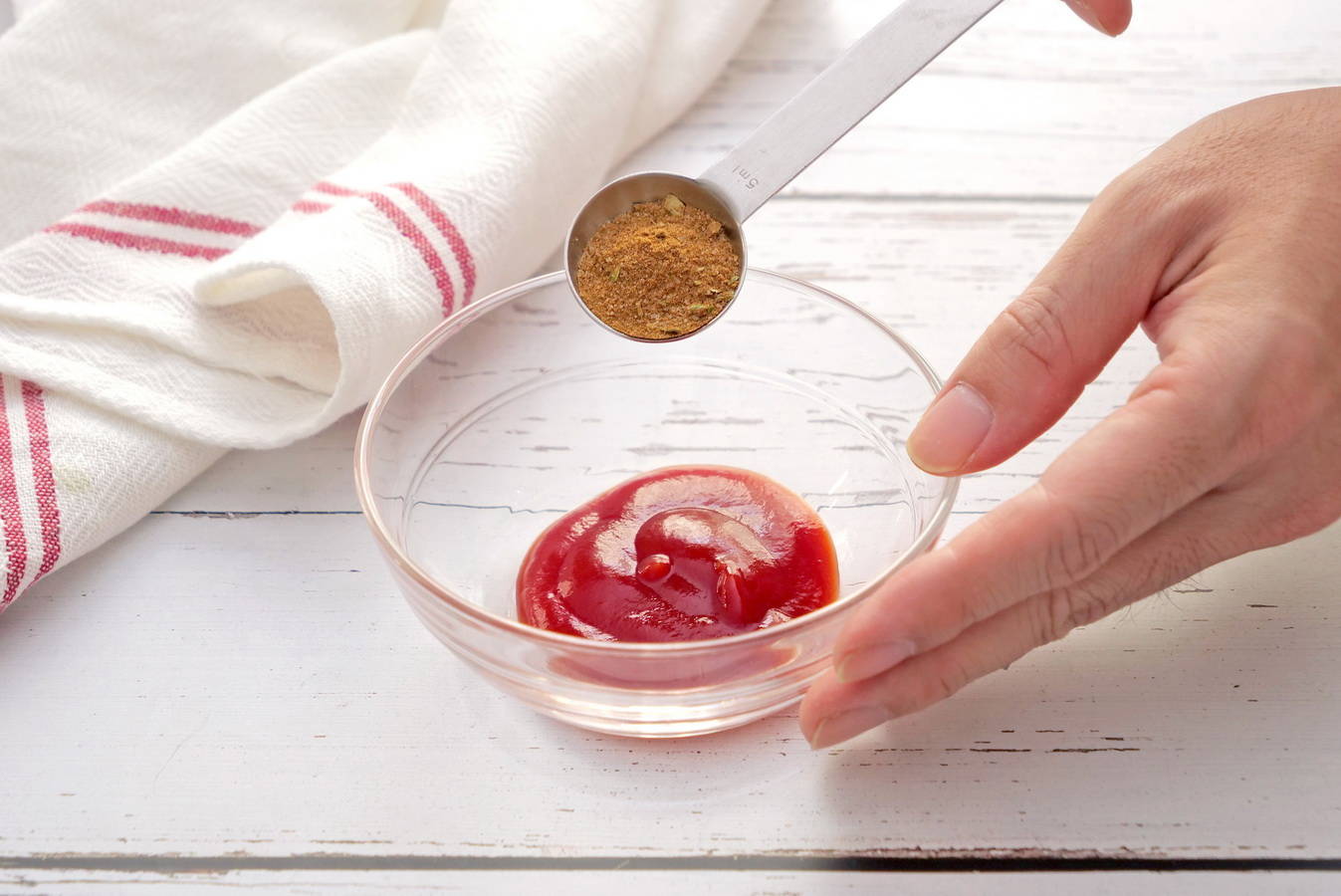 STEP 3
In a pan, bring 1 cup of water to a boil.
Add noodles and cover. Cook for 1 ½ minutes then turn the noodles.
Cover and steam for an additional minute.

STEP 4
Remove the lid and fry noodles over medium-high heat until most of the water has dissolved.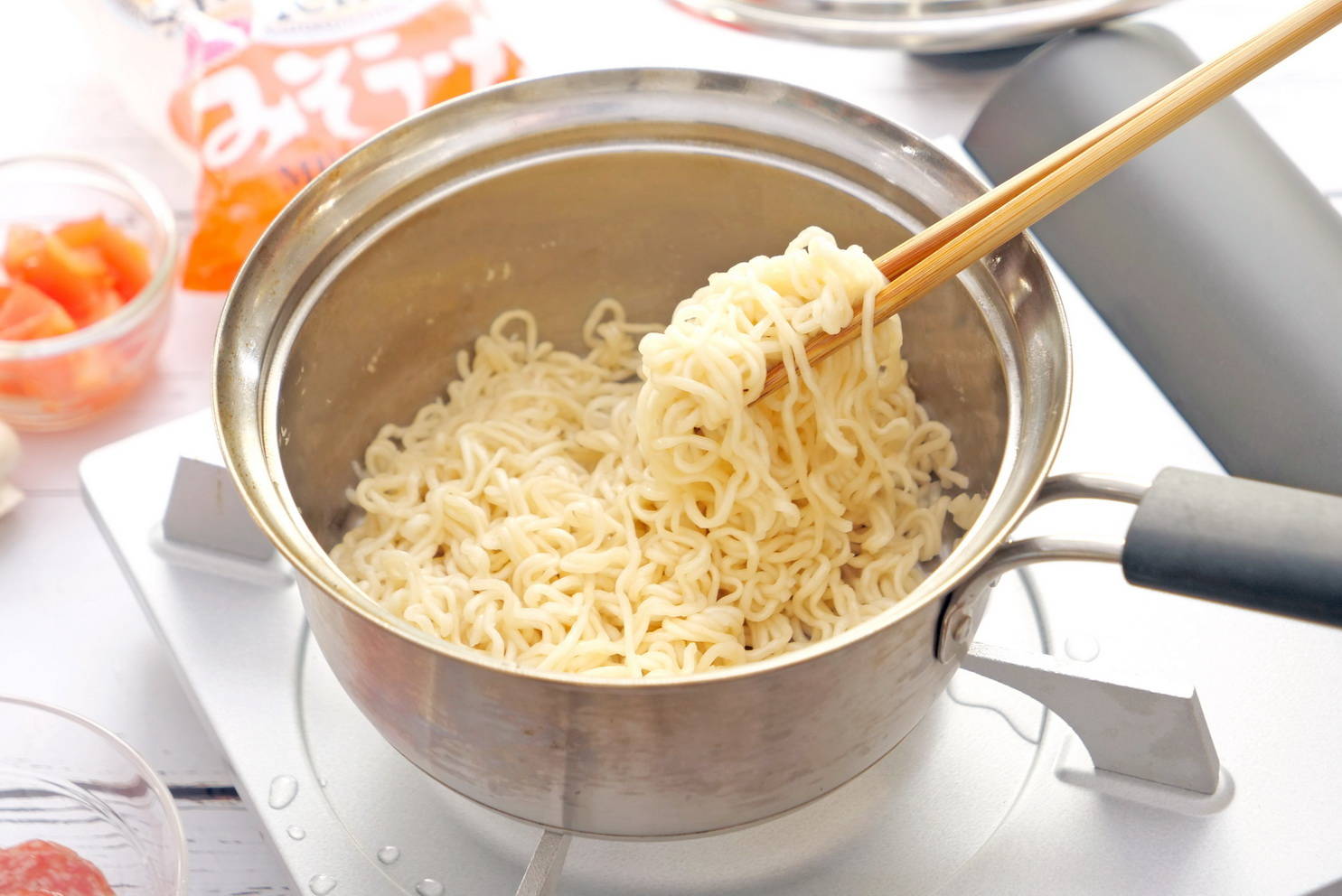 STEP 5
Reduce heat to medium.
Add cooking oil, pepperoni, peppers, tomatoes and mushrooms to the pan.
Continue to loosen the noodles as the vegetables cook, about 5 minutes.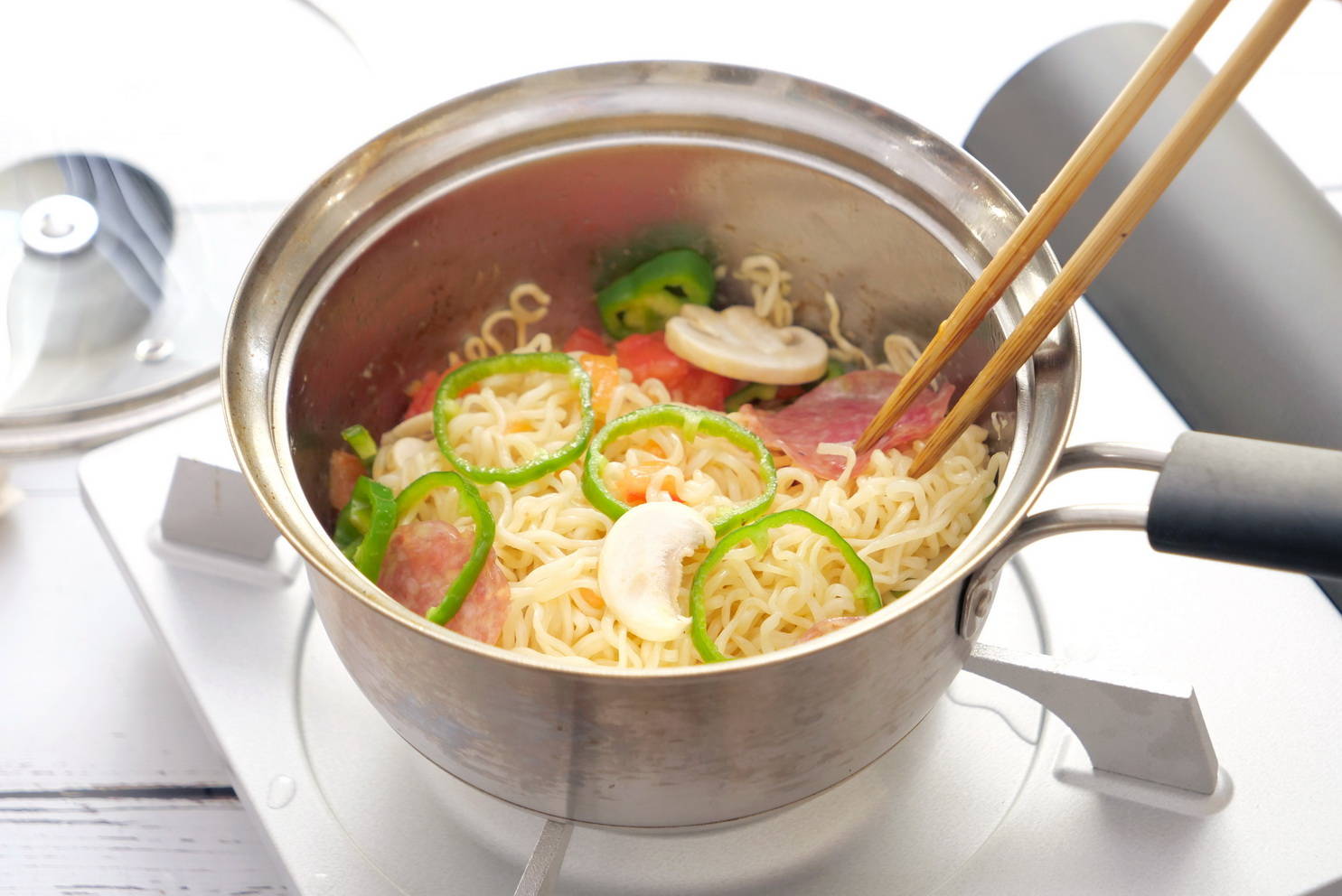 STEP 6
Add mozzarella and ketchup mixture and stir to combine.
Remove from heat. Serve in a bowl and sprinkle with parmesan and spices from packet.