---
---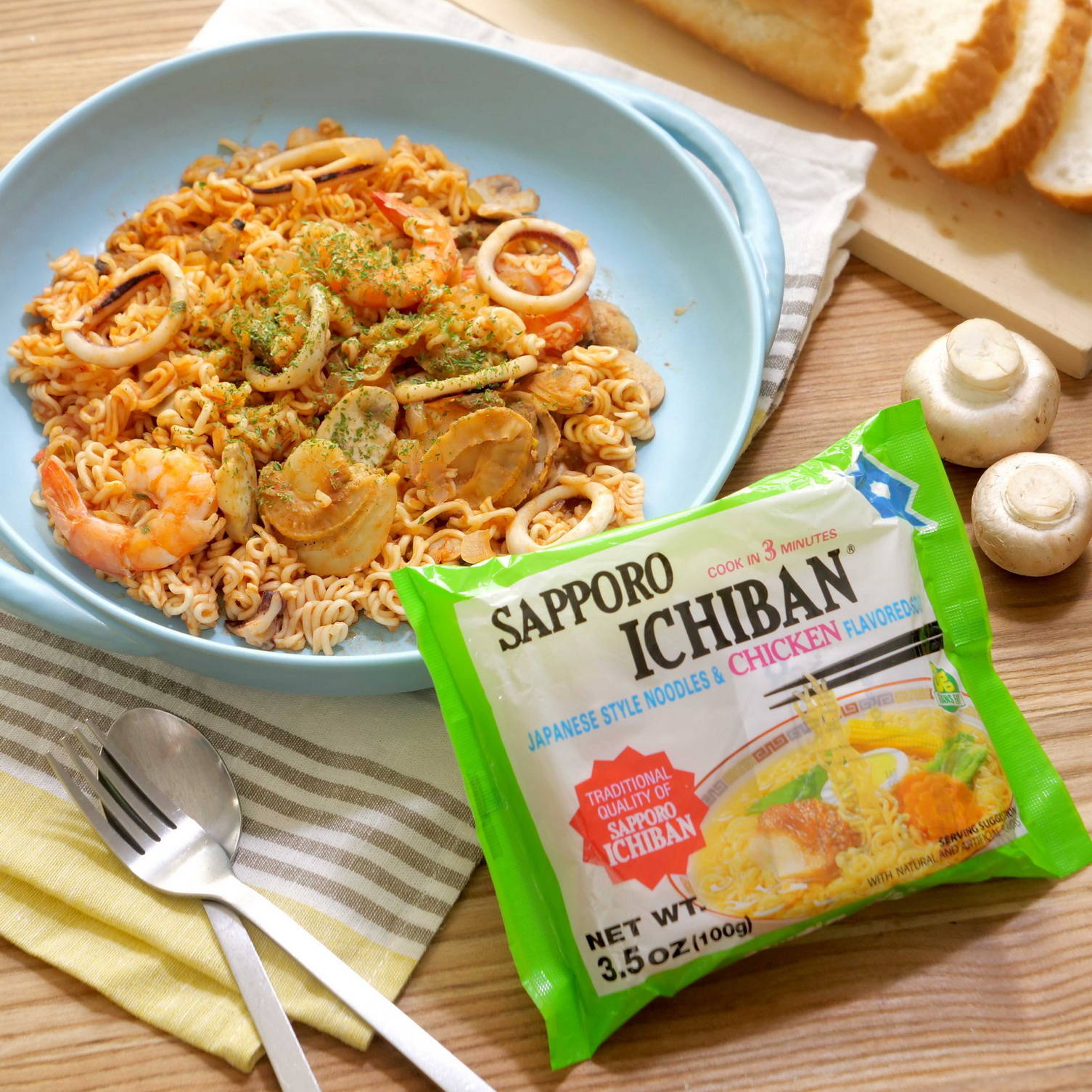 Serves 1
Prep time: 10 minutes
Cook time: 10 minutes
Ingredients:
1 package Sapporo Ichiban Chicken Ramen
1 teaspoon olive oil
2/3 cup cooked seafood blend, fresh or frozen (shrimp, scallops, and calamari recommended)
¼ onion, chopped
3-4 button mushrooms, sliced
½ cup tomato juice
Parsley to garnish
---
---
---
STEP 1
In a pan, heat oil over medium.
Add mushrooms, onions, and seafood blend and sauté for 2 minutes.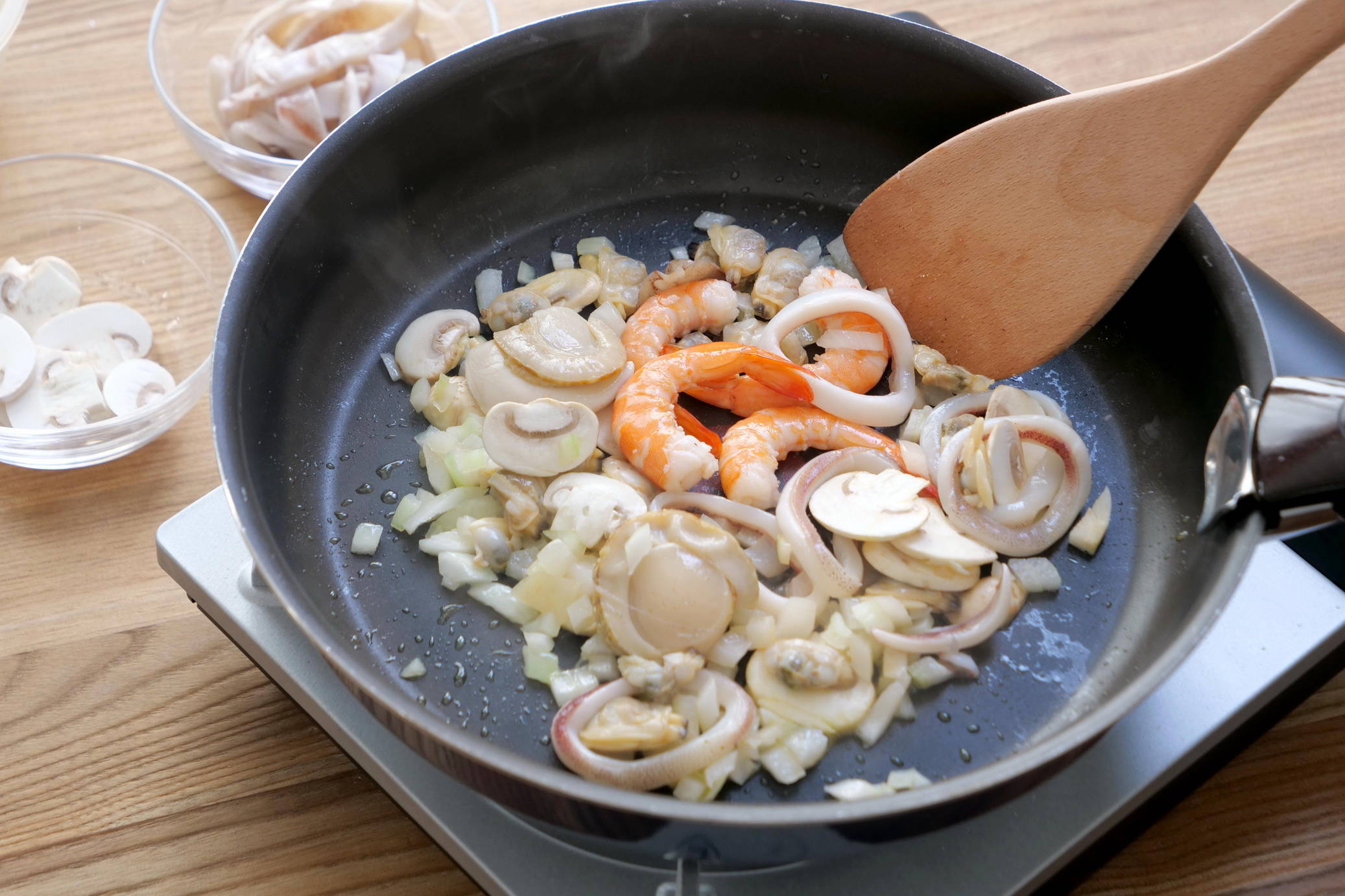 STEP 2
Add tomato juice and 1 cup of water. Bring to a boil.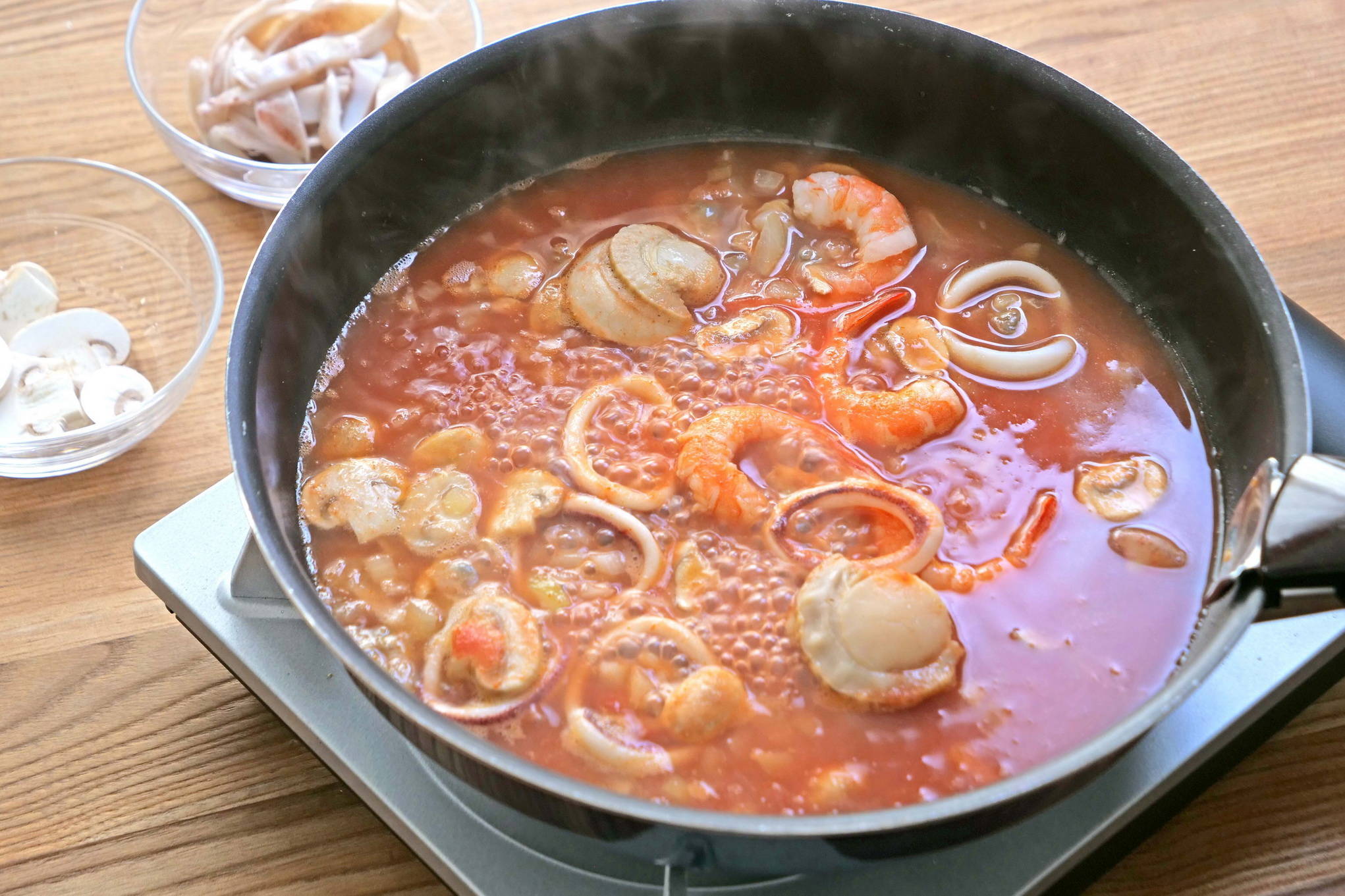 STEP 3
Break ramen block into pieces to shorten the noodles.
Add ramen and seasoning packet to your pan. Stir until powder dissolves.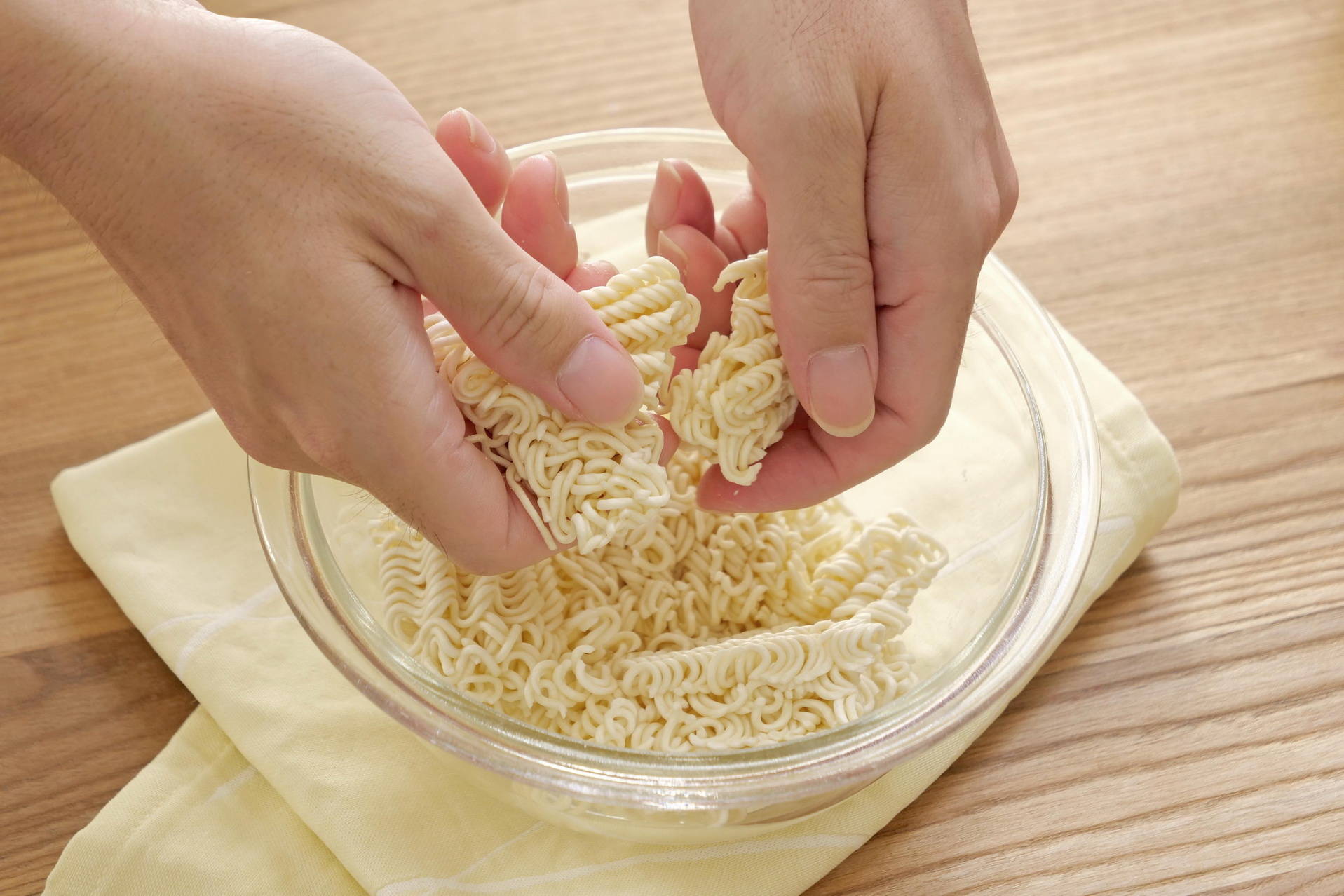 STEP 4
Simmer until some of the liquid dissolves and broth has thickened, about 3 minutes.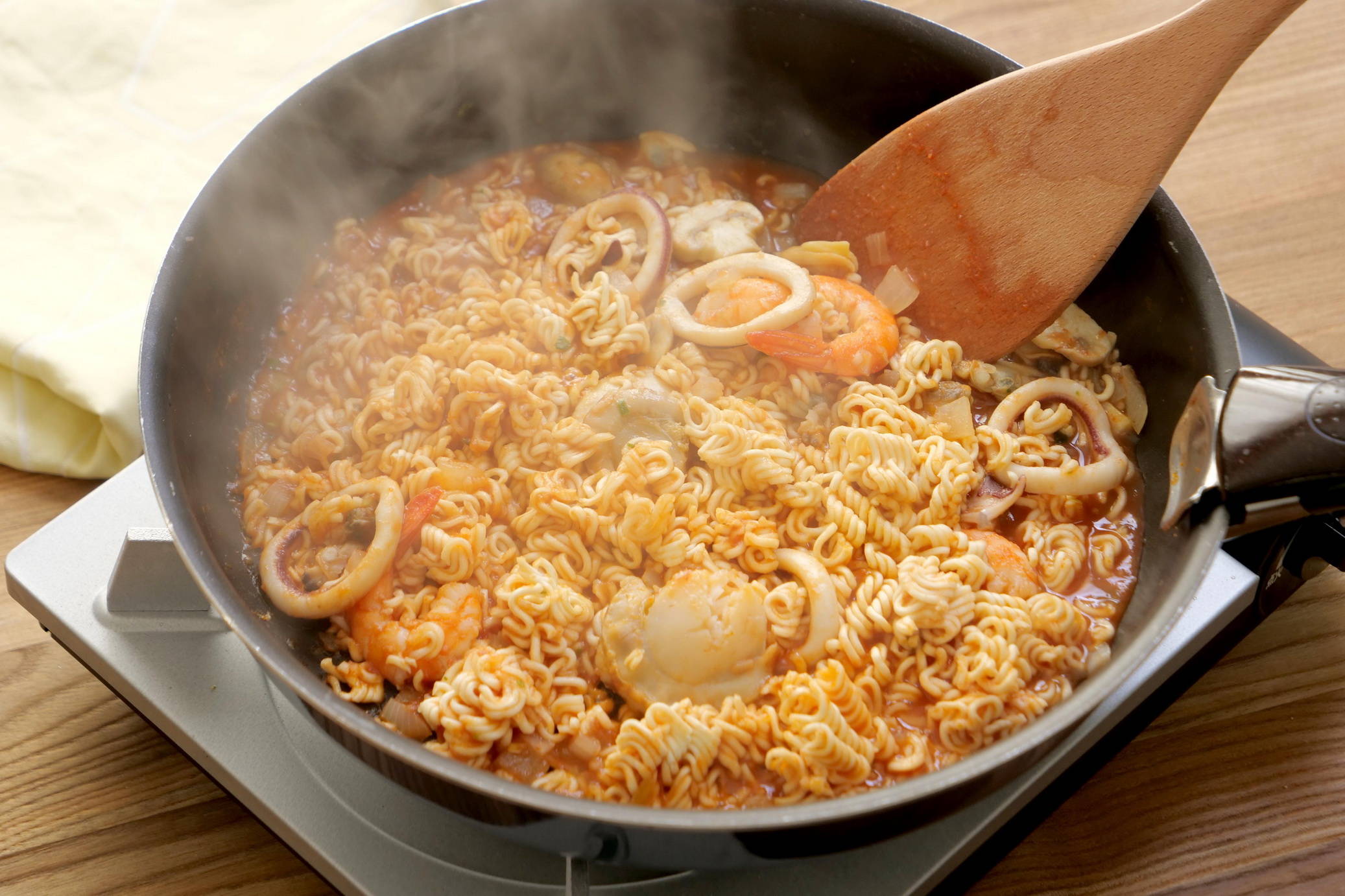 STEP 5
Transfer paella-style ramen to a bowl, and garnish with parsley.