---
---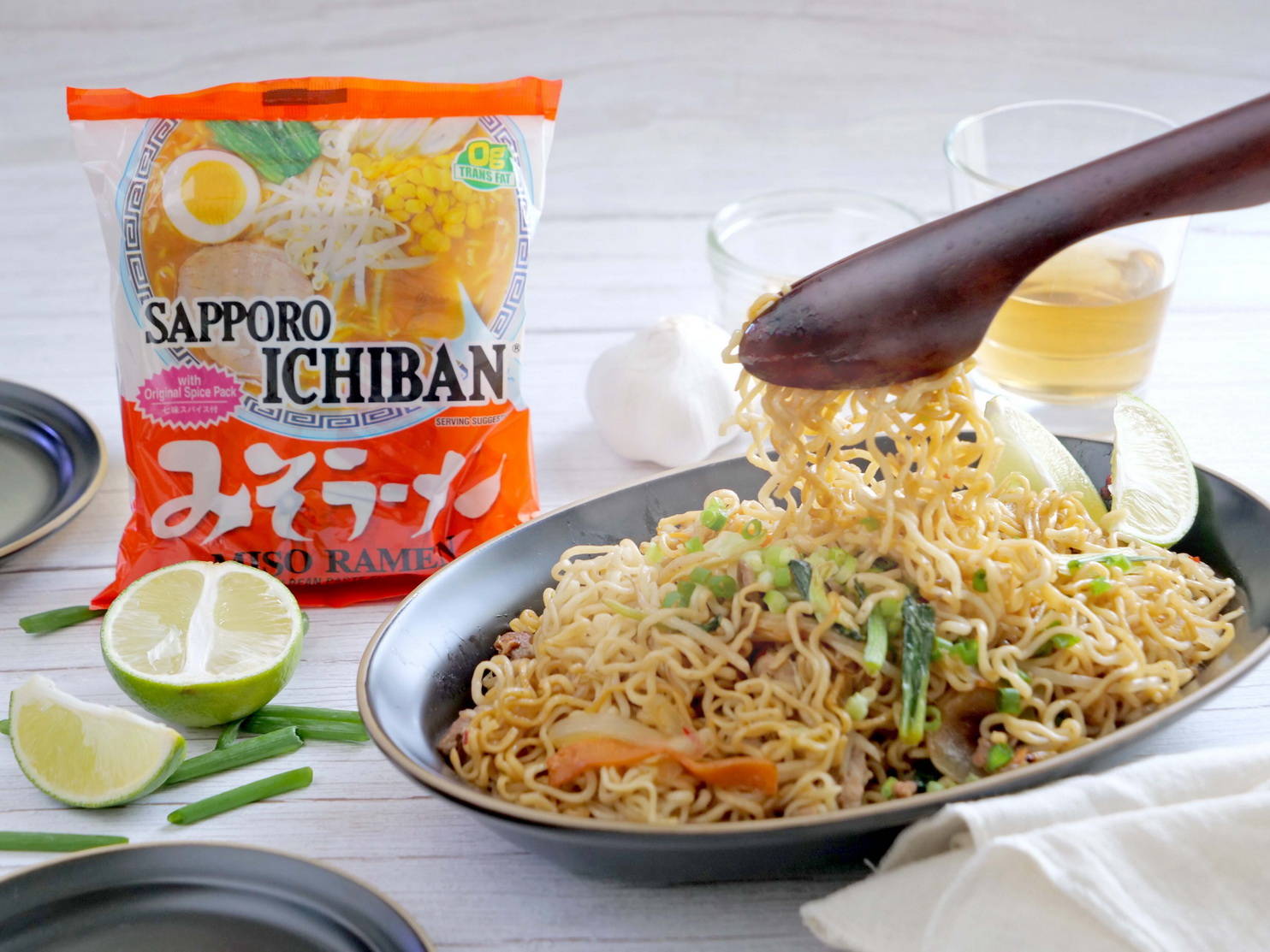 Serves 2
Prep time: 5-10 minutes
Cook time: 20 minutes
Ingredients:
2 packages Sapporo Ichiban Miso Ramen
2 tablespoons cooking oil
4 cloves garlic
¼ yellow onion
2 cup mixed vegetables (diced bell pepper, broccoli, and sliced mushrooms or veggies of your choice)
3 ½ ounces pork, sliced
4 ounces bean sprouts, washed and drained
1 tablespoon soy sauce, tamari or coconut aminos
1 tablespoon sesame oil
2 teaspoons hot chili sauce, or to taste
Sliced green onion for garnish
---
---
---
STEP 1
Mince garlic and chop onion. Set aside.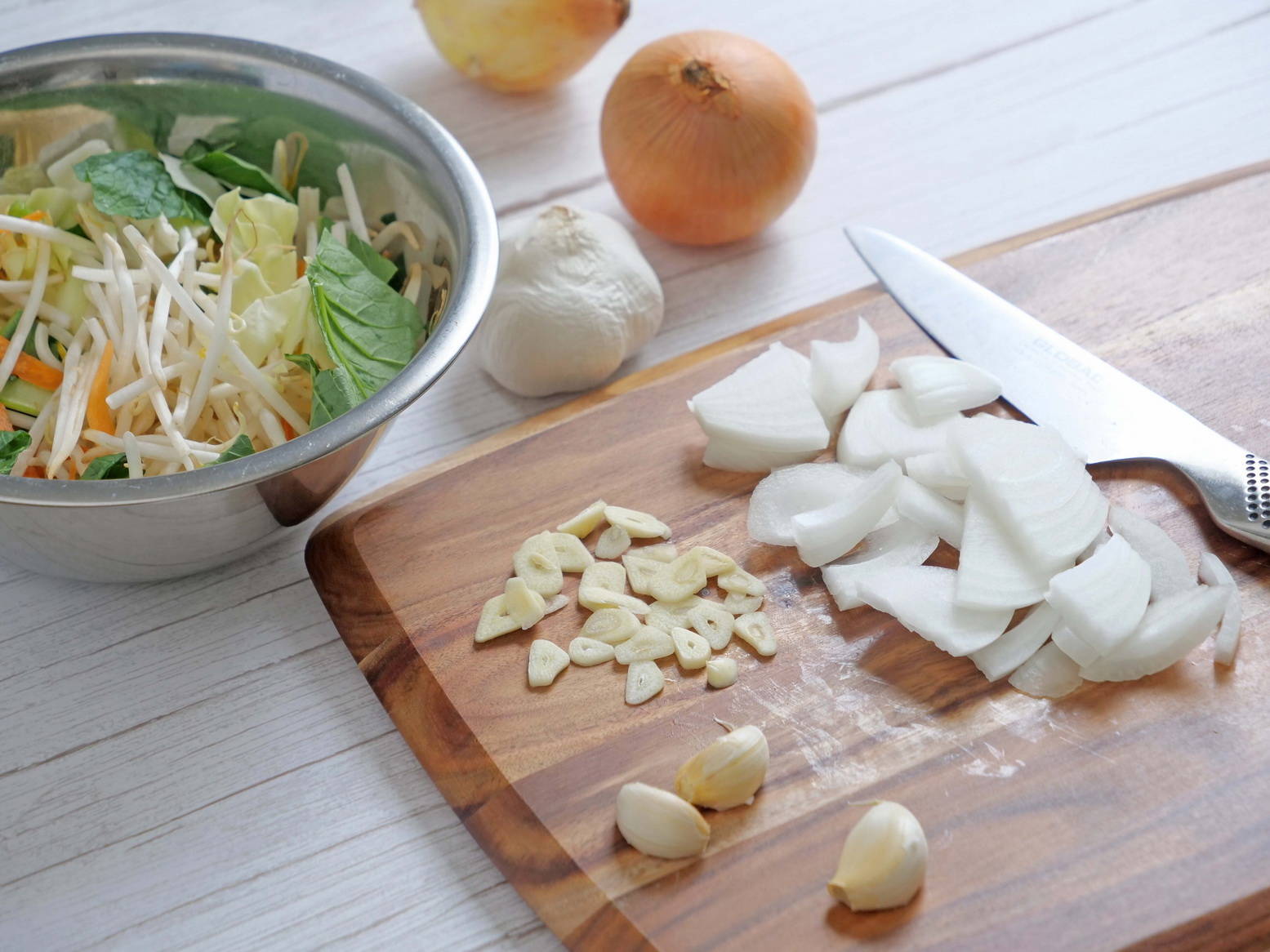 STEP 2
Dissolve 1 seasoning packet in 2 tablespoons of hot water. Set aside.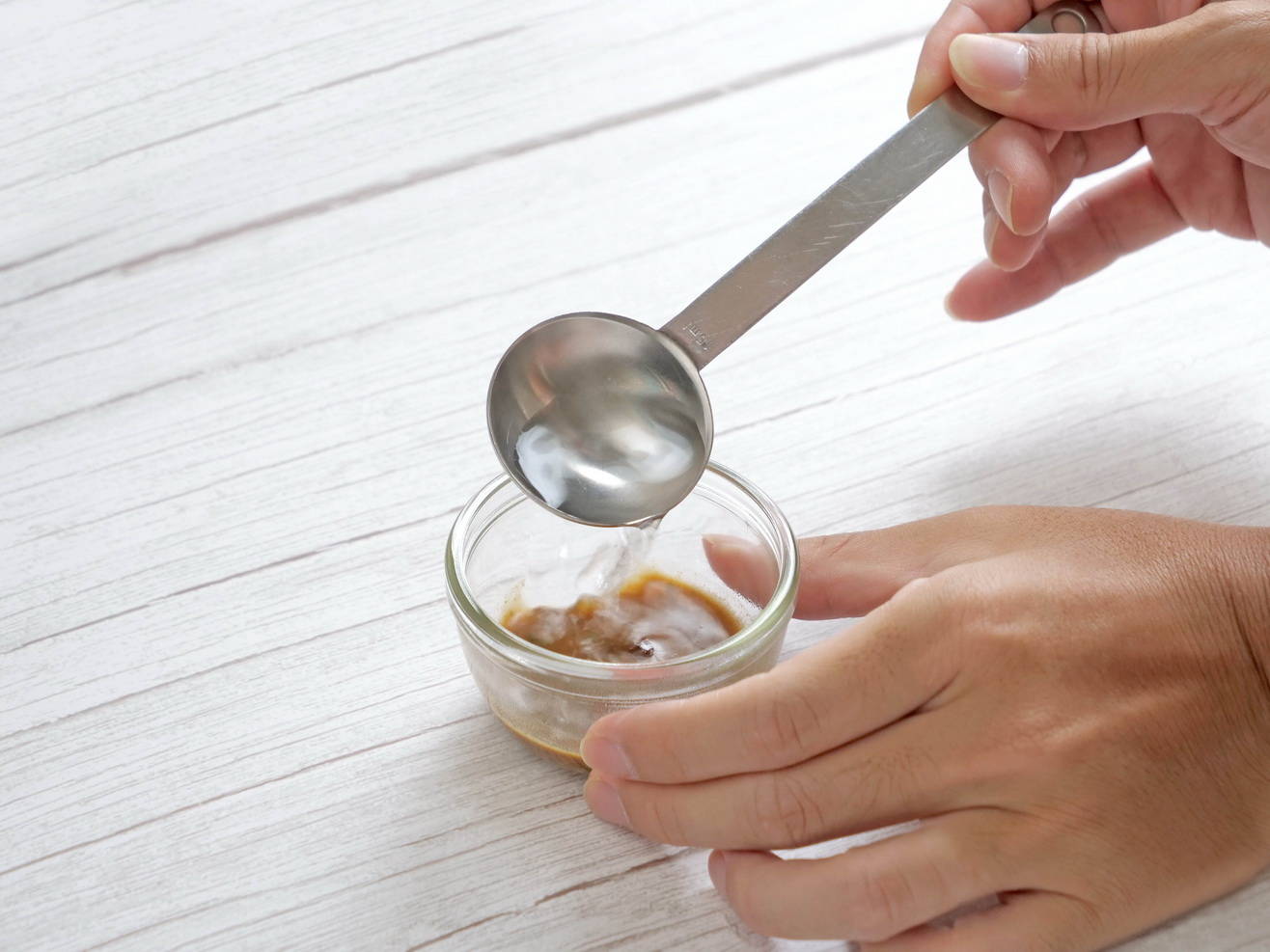 STEP 3
In a small pot, bring 4 cups of water to a boil. Add ramen noodles and boil for 2 minutes. Drain and rinse the noodles with cold water.

STEP 4
In a large wok, heat oil over medium heat. Add garlic and onion and sauté until fragrant, about 5 minutes.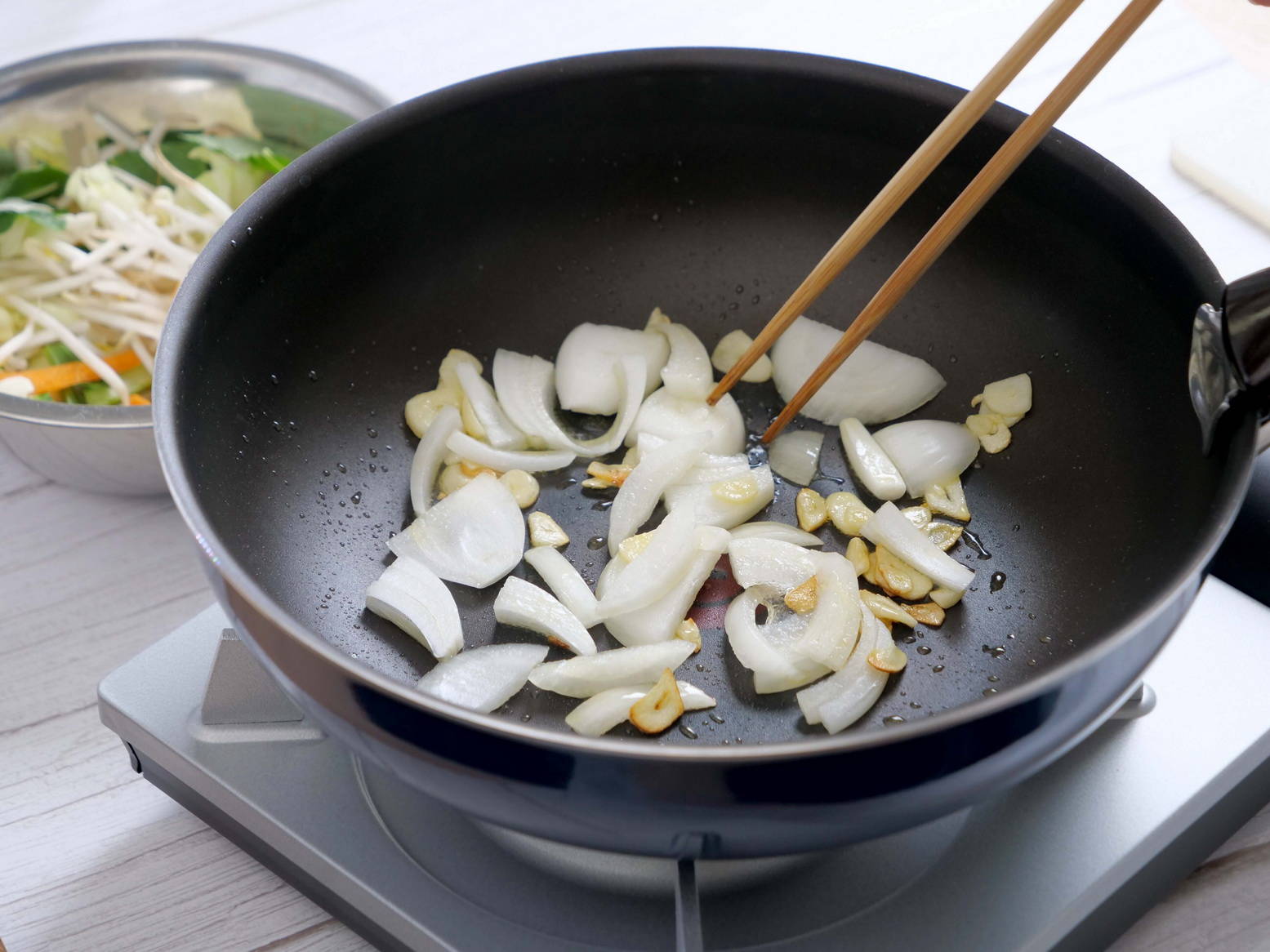 STEP 5
Stir in pork, vegetables and bean sprouts.
Cook over medium-high heat until the veggies and sprouts are tender and the pork is cooked through, approximately 10 minutes.
STEP 6
Add noodles, seasoned broth, soy sauce, chili sauce, and sesame oil to the pan. Sauté until broth has evaporated, 2-3 minutes.
Transfer to a large serving bowl and garnish with green onion.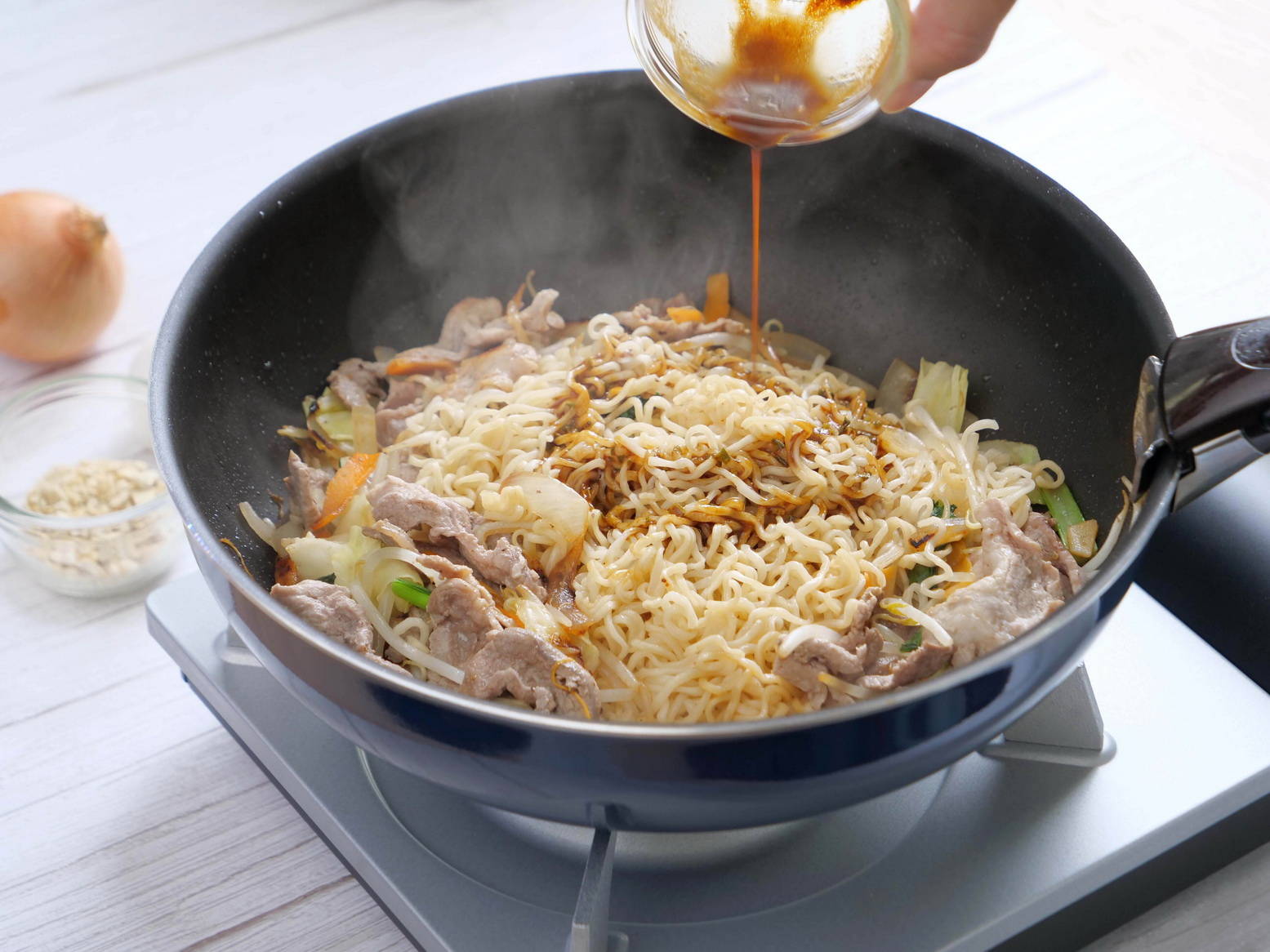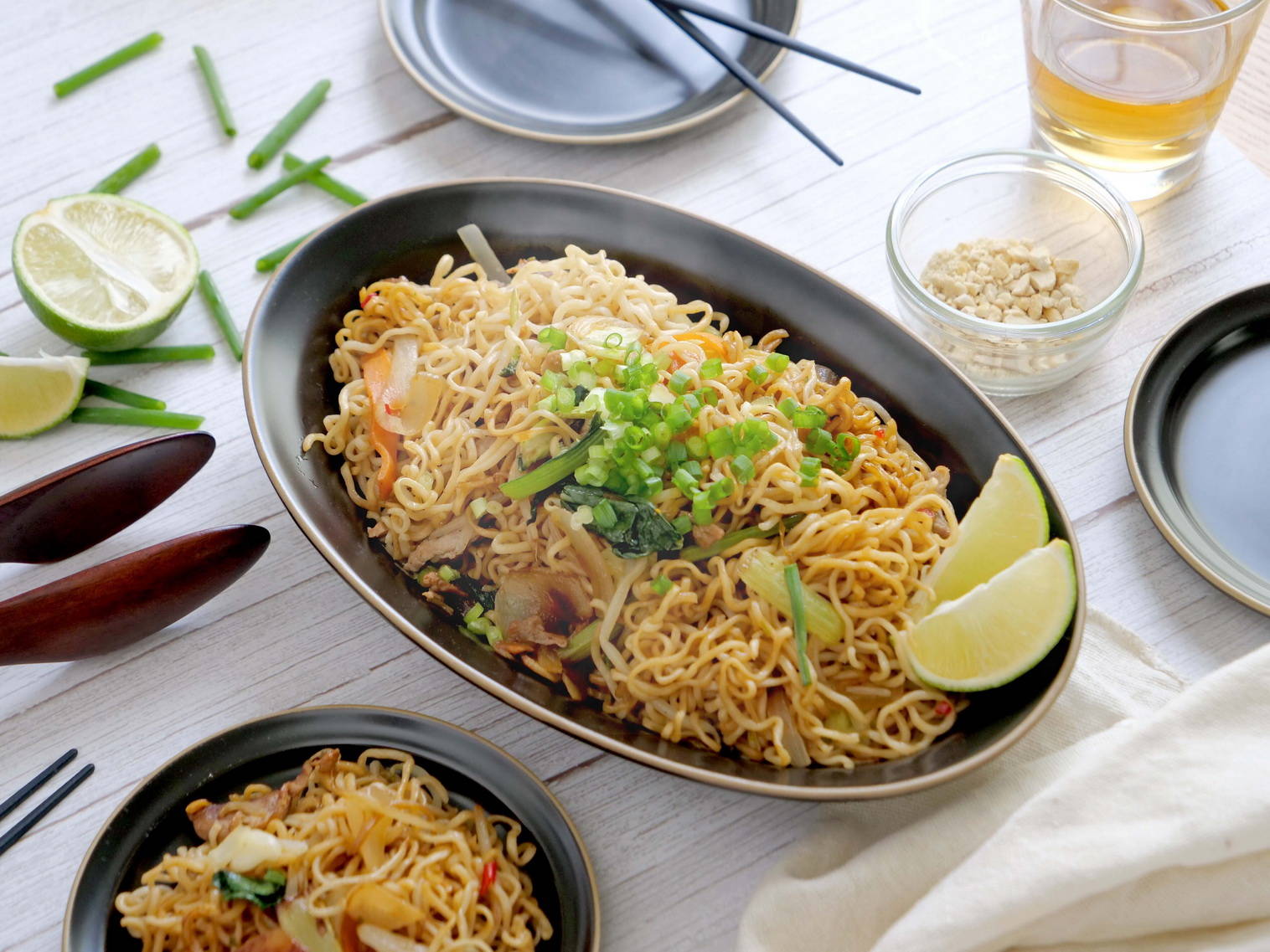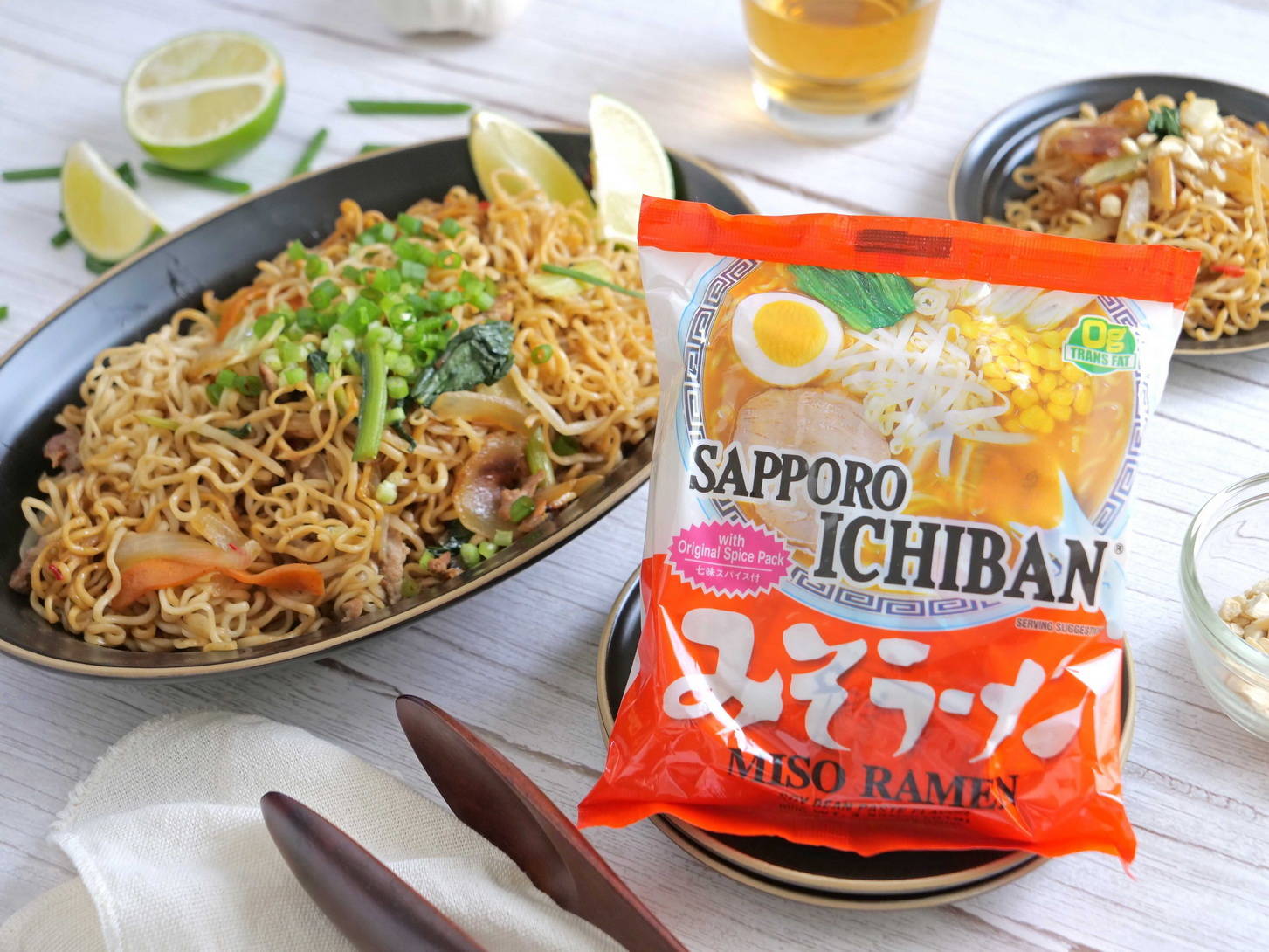 ---