---
---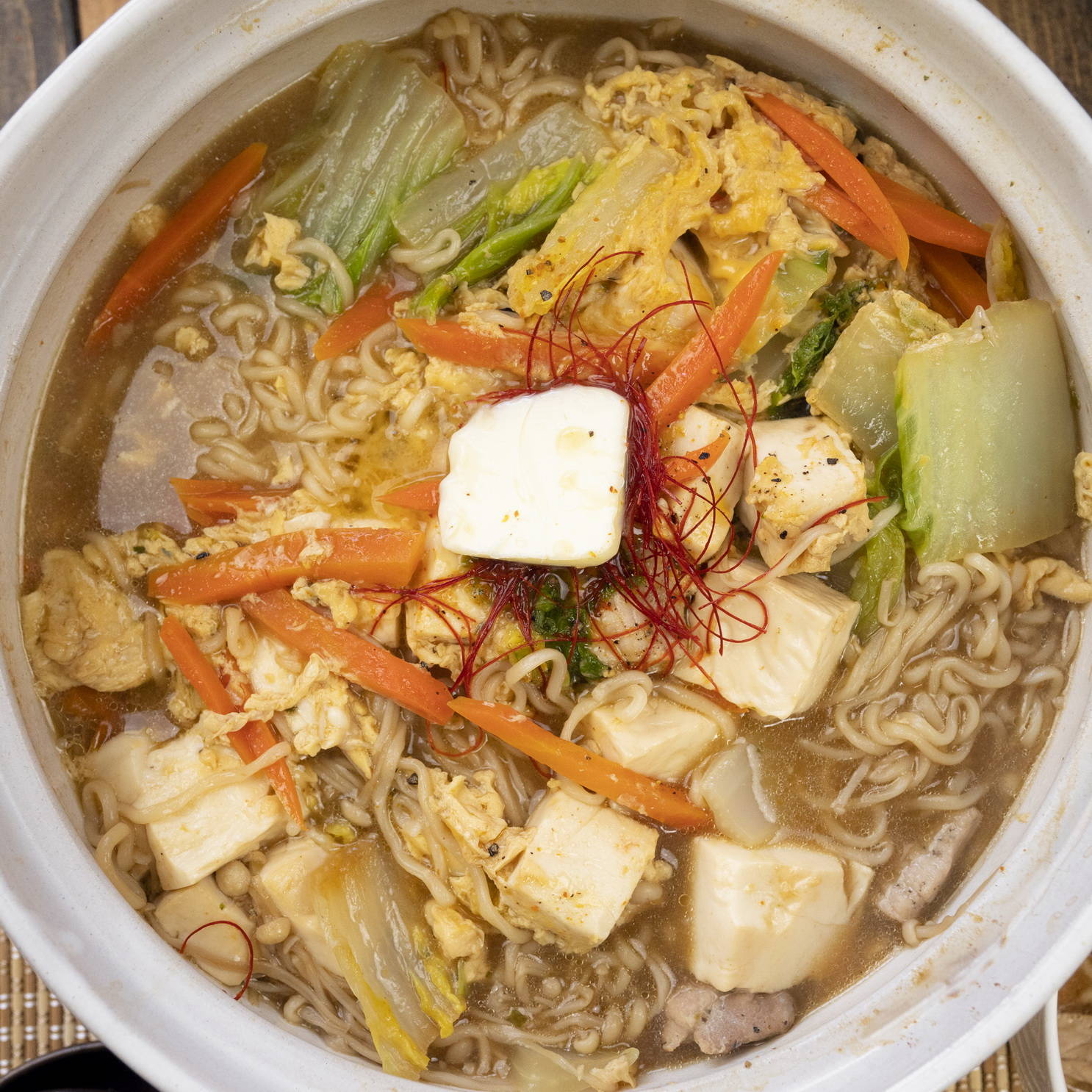 Serves 2
Prep time: 10 minutes
Cook time: 15 minutes
Ingredients:
2 packages Sapporo Ichiban Miso Ramen
2 tablespoons butter
10 oz pork chop, seasoned with salt and pepper and cut into bite sized pieces
3 1/3 cups water
1/6 Napa cabbage, chopped
1 carrot, julienned
¼ cup enoki mushrooms
½ block silken tofu
1 clove garlic, grated
2 eggs, beaten
Salt and pepper to taste
---
---
---
STEP 1
In a clay pot, melt 1 tablespoon of butter over medium.
Add pork and fry until cooked through, about 6 minutes.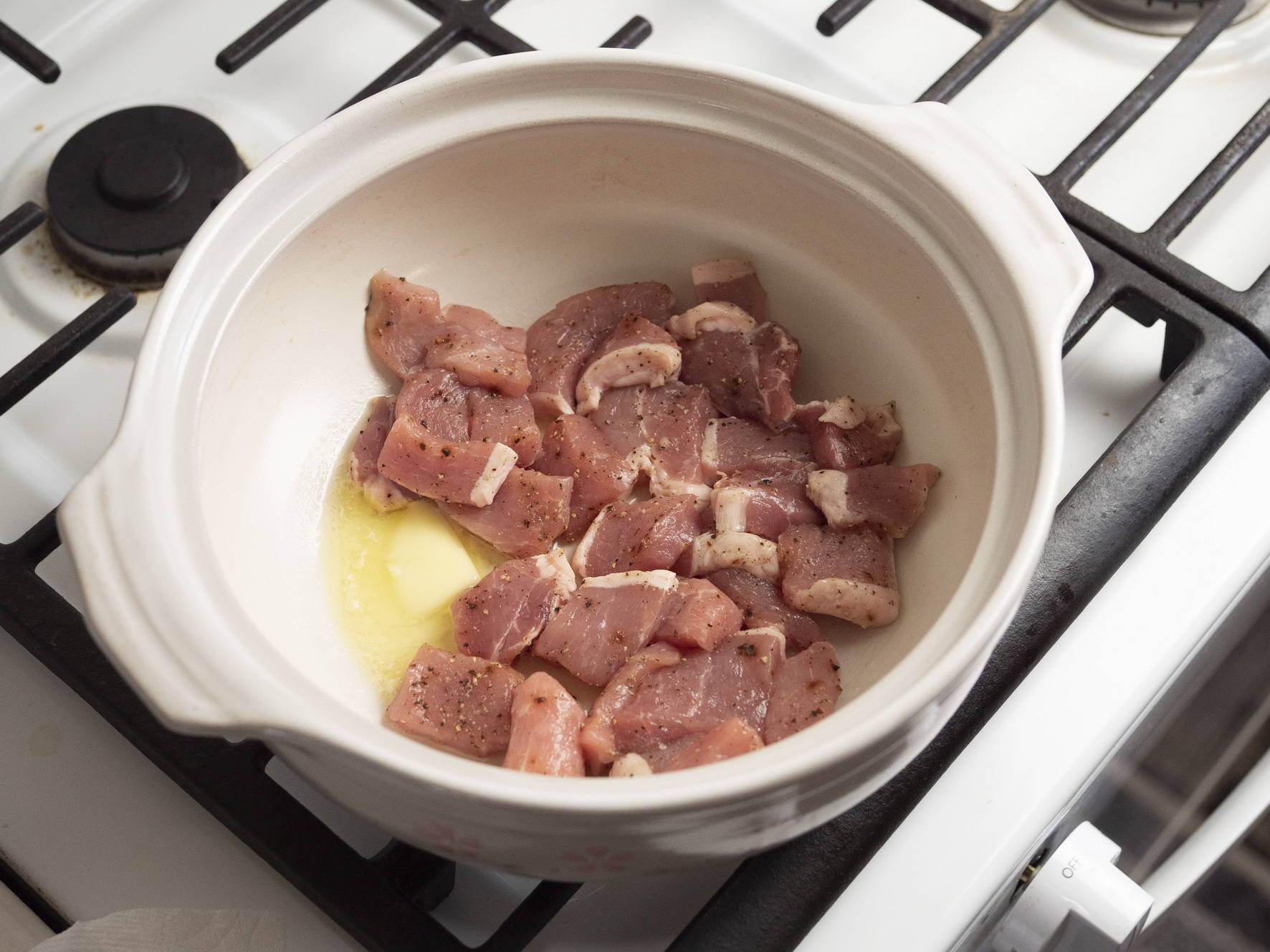 STEP 2
Add water, garlic, cabbage, carrots, mushrooms, and tofu.
Bring to a simmer, cover and cook for 5 minutes.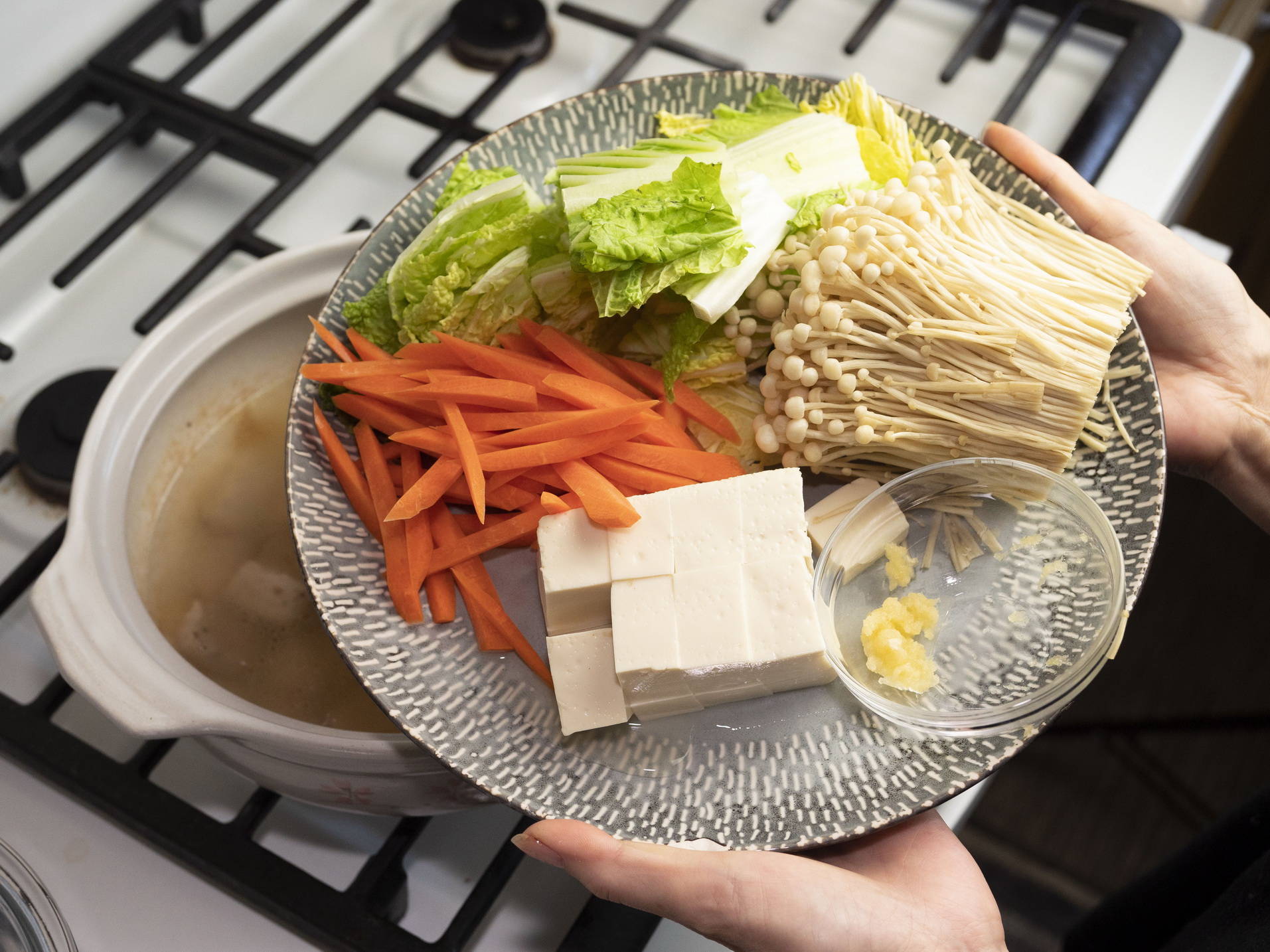 STEP 3
Add noodles and cook for another 3 minutes.
Then, adjust heat to low and add powder from attached seasoning packet and stir until dissolved.
Stir in eggs and cook for 30 more seconds. Remove from heat.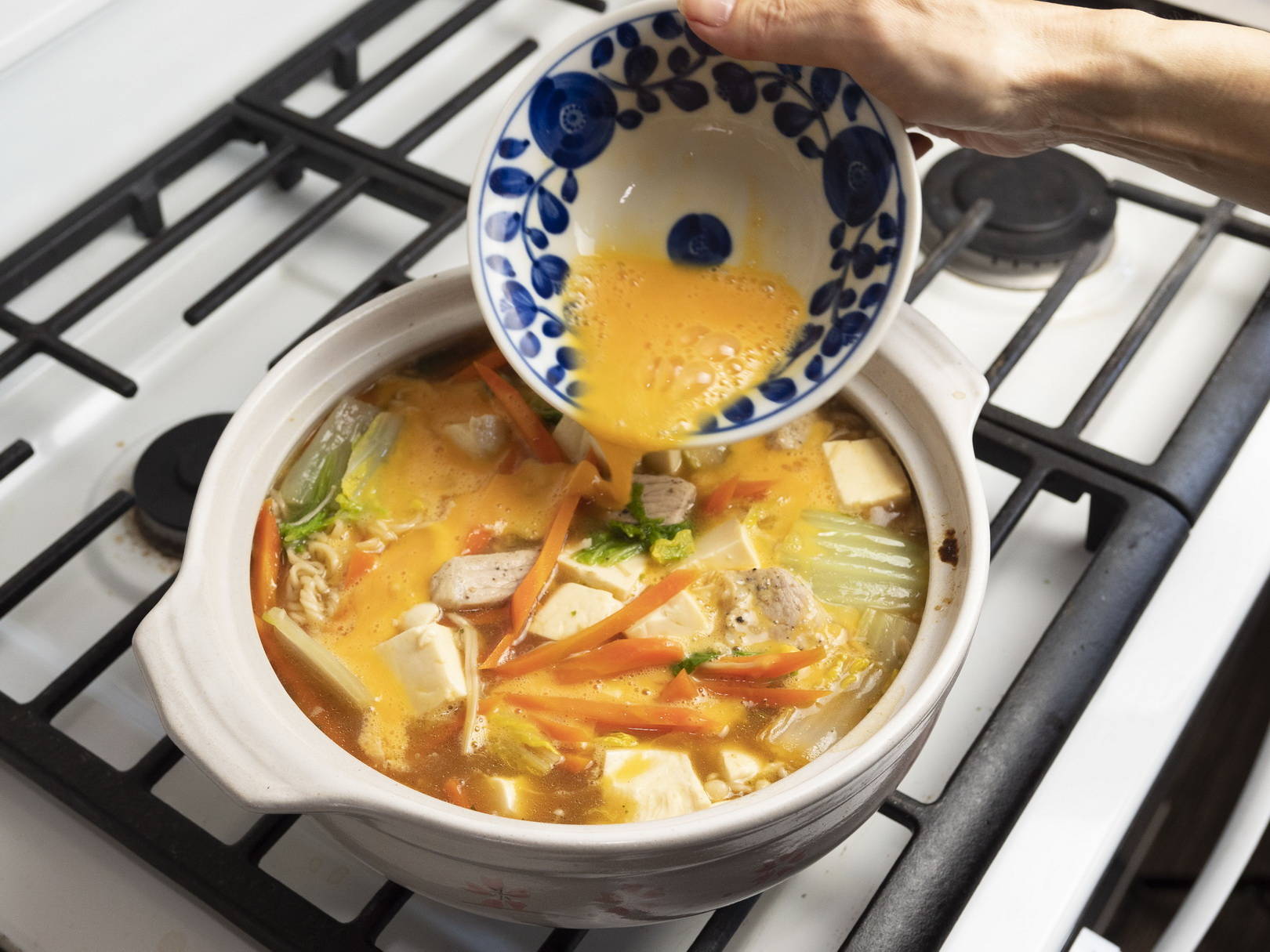 STEP 4
Top with shichimi spices and remaining butter.
Season with salt and pepper. Serve ramen in clay pot family-style.