---
---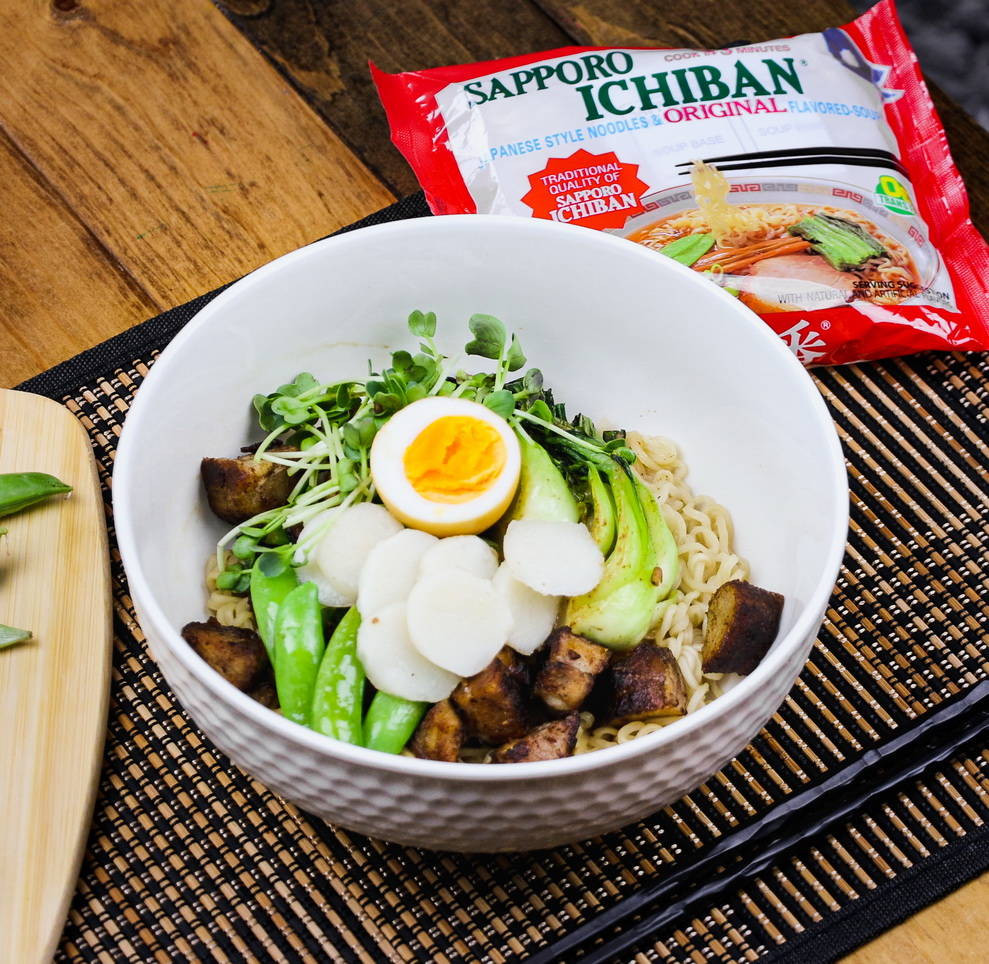 Serves 1
Prep time: 5 minutes
Cook time: 10 minutes
Ingredients:
1 package Sapporo Ichiban Original Ramen
1 tablespoon cooking oil
2 tablespoons sesame oil
3 oz thin-cut pork chop cut into bite-sized pieces
1 head baby bok choy, quartered lengthwise
½ green onion, thinly sliced
1 Chinese red pepper, thinly sliced
½ teaspoon Chinese 5 spice blend
1 tablespoon soy sauce
½ tablespoon rice vinegar
10-15 radish sprouts
¼ cup water chestnuts, sliced
3-5 snap peas
½ medium-boiled egg
---
---
---
STEP 1
In a pan, heat oils over medium. Add pork and sauté for 3 minutes.
Add bok choy and cook for 1 more minute.
STEP 2
Add red pepper, Chinese 5 spice, and green onion.
Continue to sauté for an additional 2 minutes or until pork is cooked through.
STEP 3
Remove from heat and add 2/3 of seasoning from attached packet.
Stir until pork, bok choy, peppers, and onions are evenly coated.

STEP 4
In a pot, bring 2 cups of water to a boil.
Add ramen and cook for 3 minutes. Drain and transfer noodles to a bowl.

STEP 5
Toss noodles with soy sauce and vinegar and top with pork
and pepper mixture, sprouts, snap peas, egg, and water chestnuts.