---
---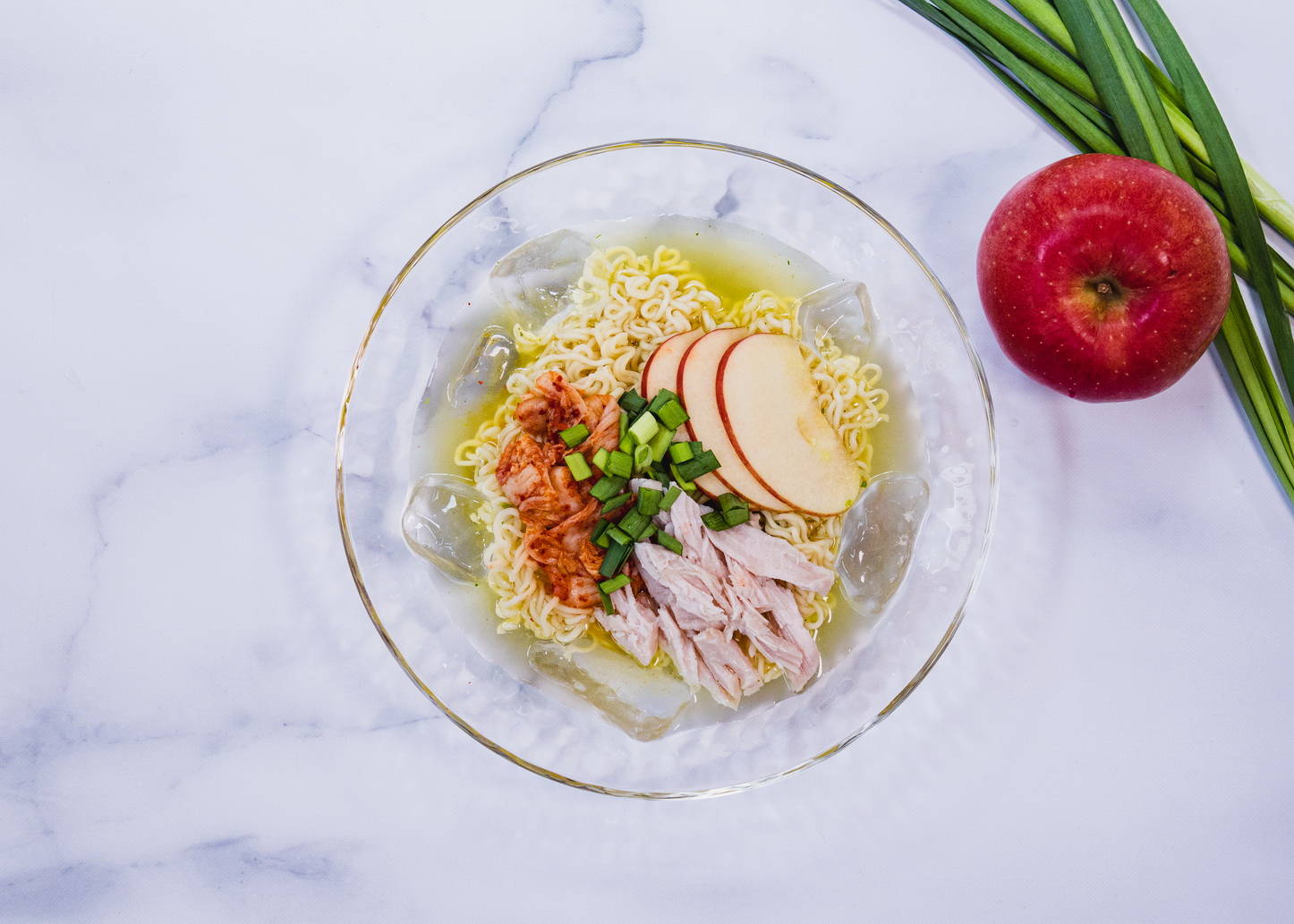 Light and Crisp Chilled Summer Ramen


Serves 1
Prep time: 2 minutes
Cook time: 4 minutes
Ingredients:
1 package Sapporo Ichiban Shio Ramen
3 ounces shredded chicken, cooked and chilled
1 tablespoon kimchi
1 teaspoon chives
3 thin slices of red apple
---
---
---
STEP 1
In a small pot, bring 2 cups of water to a boil. Add ramen and boil for 4 minutes. Drain and rinse noodles in cold water.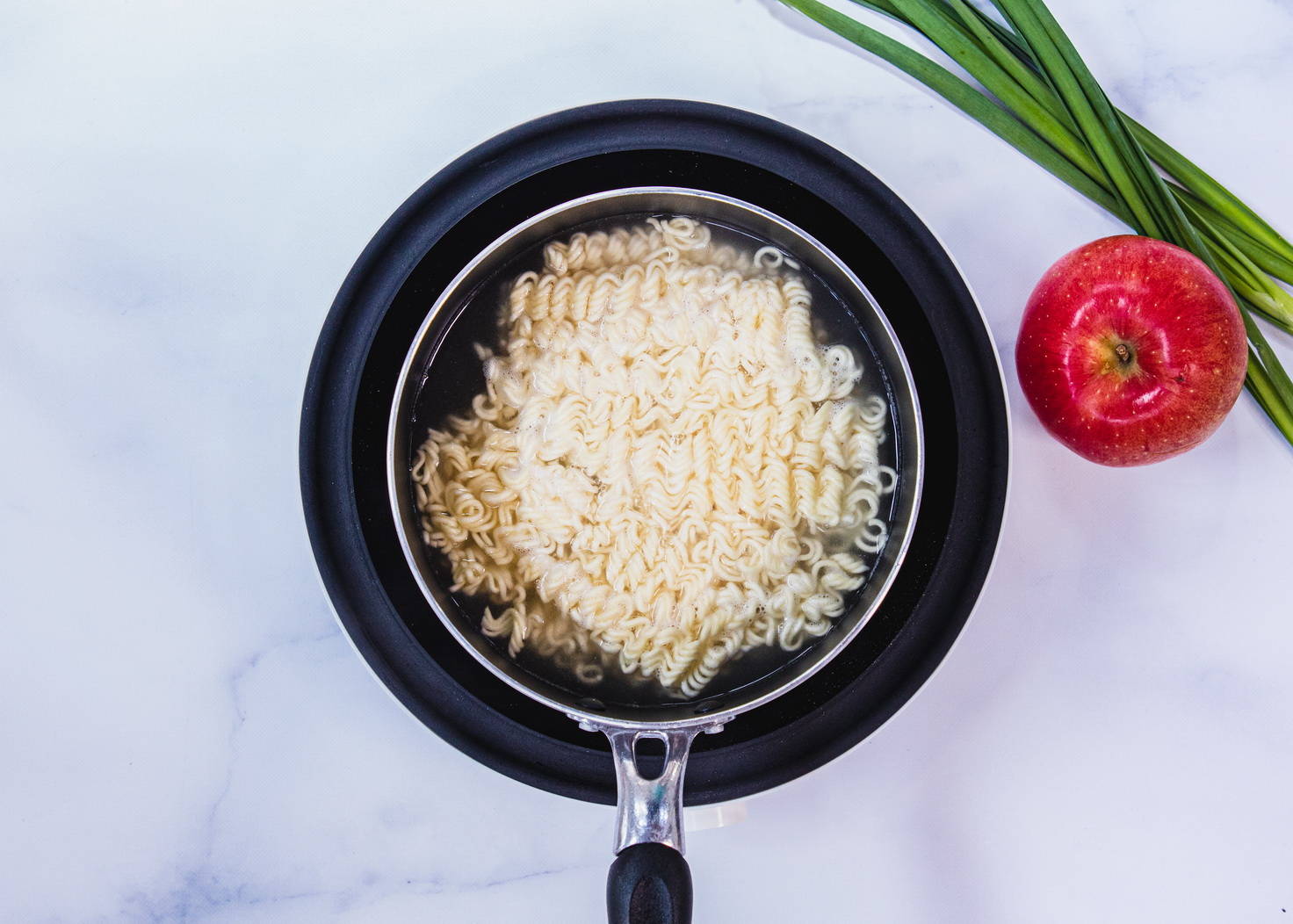 STEP 2
Dissolve seasoning from flavor packet in 1 cup of cold water.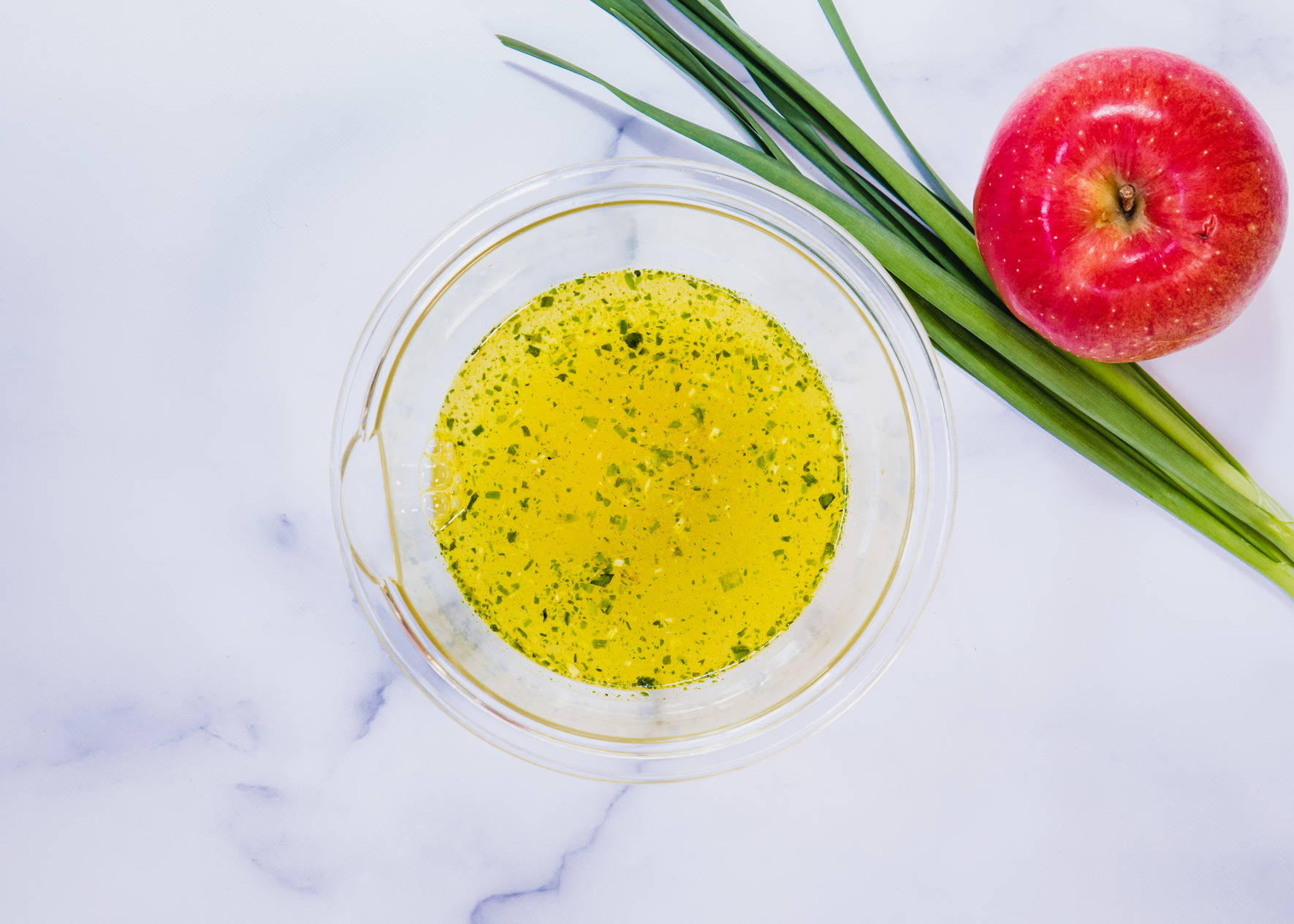 STEP 3
Place ramen in a bowl. Add broth and top with remaining ingredients.