---
---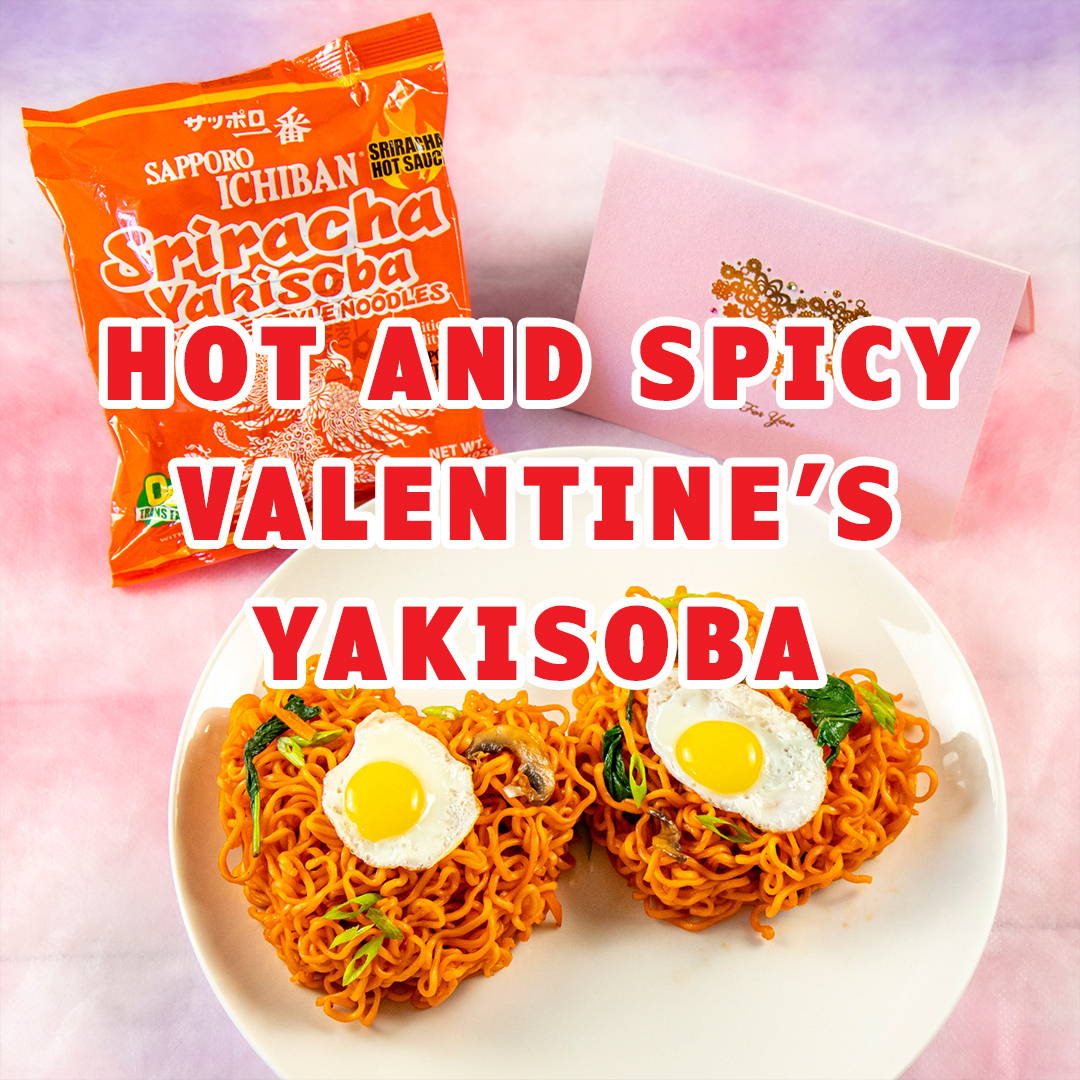 Hot and Spicy Valentine's Yakisoba


Serves: 2
Prep Time: 10 minutes
Cook Time: 5 minutes
2 packages Sriracha Yakisoba
Oil for cooking
2 quail eggs
4 ounces mushrooms, sliced
2 ounces matchstick carrots
4 ounces spinach
¼ - ½ teaspoon crushed red pepper depending on desired level of spice
Sliced green onion to garnish
---
---
---
---
---
STEP 1
In a wok, heat 1 tablespoon of oil over medium. Sauté mushrooms and carrots until tender.
Transfer to a plate and set aside.
STEP 2
Add 2 cups of water to your wok and bring to a boil. Add noodles and cook for 1 minute.
Flip noodles and add mushrooms and carrots, spinach and crushed red pepper.
Cook for an additional minute.

STEP 3
When noodles become separated and water has been absorbed, season with enclosed seasoning packets.
Stir well and remove from heat.
STEP 4
Using tinfoil, make 2 1-inch tall heart shape molds that are slightly smaller than a dinner plate.
Put your molds on separate plates and pour half of the yakisoba into each mold.
Top each heart with green onions and a fried quail egg. Remove the molds and serve.