---
---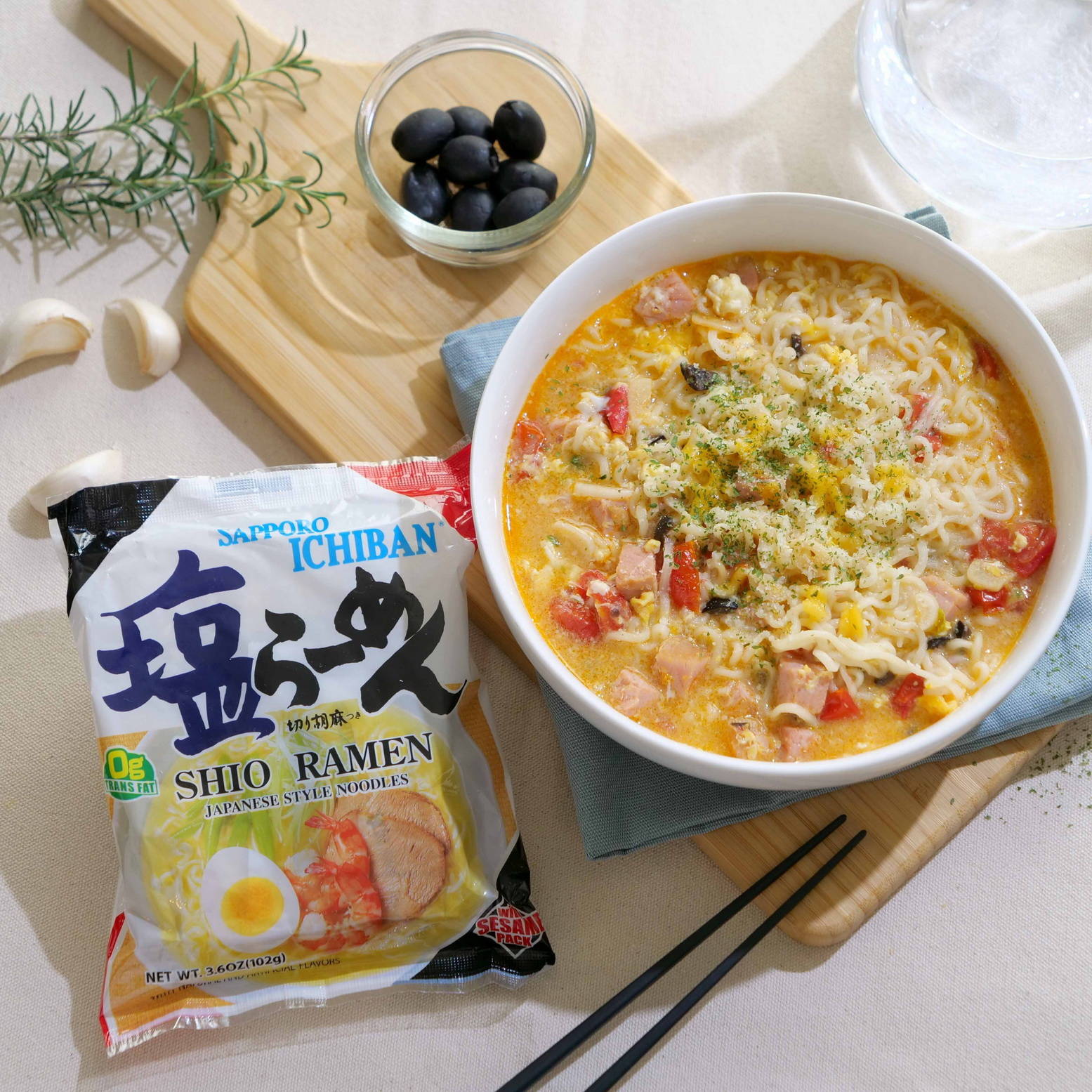 Garlicky Ramen with Ham and Olives


Serves 1
Prep time: 10 minutes
Cook time: 5 minutes
Ingredients:
1 package Sapporo Ichiban Shio Ramen
2 tablespoons olive oil
2-3 cloves garlic, sliced
1 piece thick cut ham, cubed
½ egg, beaten
¼ tomato, diced
2 large Spanish olives, diced
1 teaspoon paprika
Shredded cheddar cheese to taste
Chopped parsley to garnish
---
---
---
STEP 1
In a pan, heat oil over medium low.
Add garlic, ham, olives, tomato and paprika and sauté until the edges of the garlic are lightly browned being careful not to burn.
Remove from heat and set aside.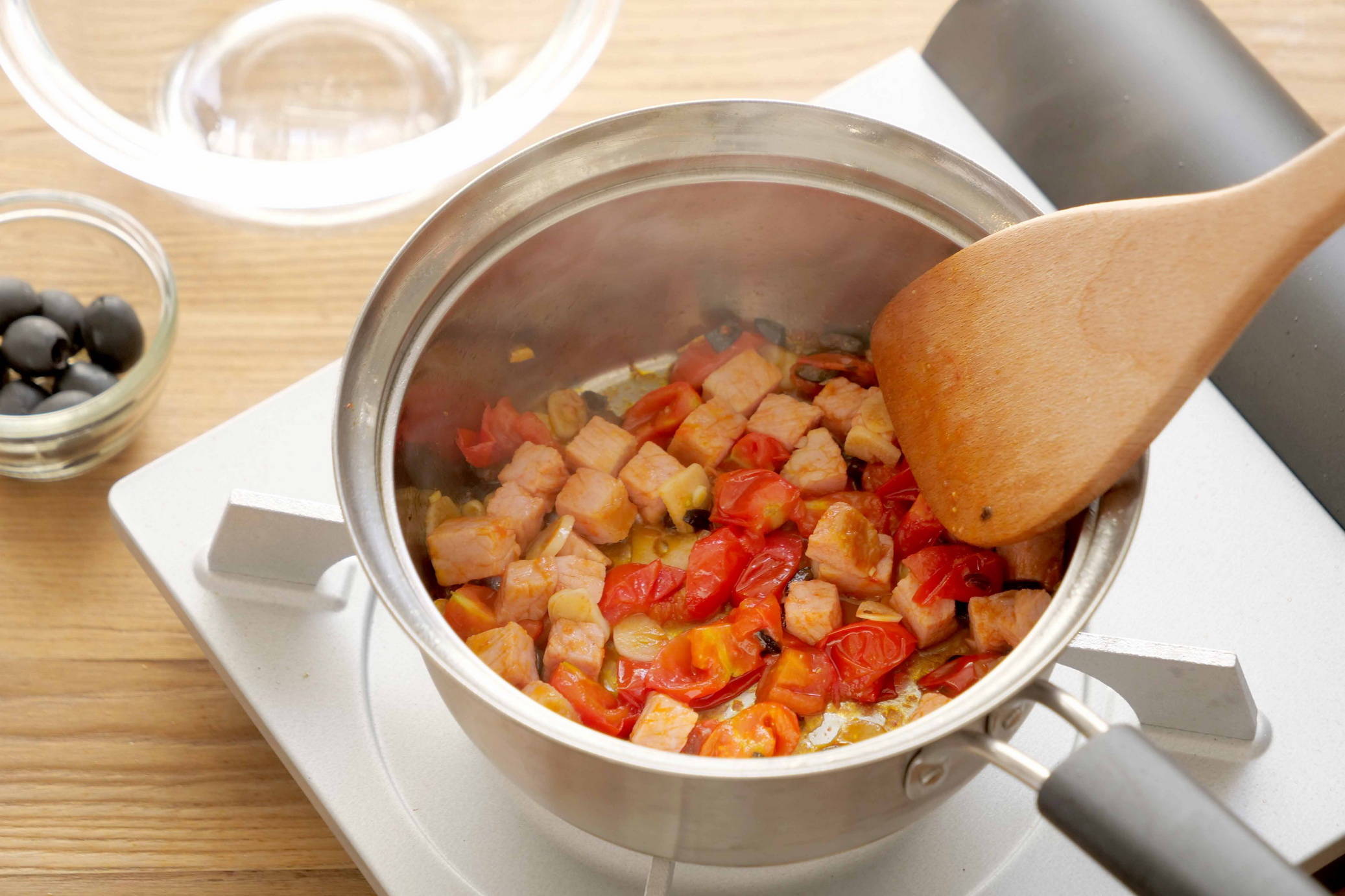 STEP 2
In a pot, bring 2 cups of water to a boil.
Add ramen and cook for 3 minutes.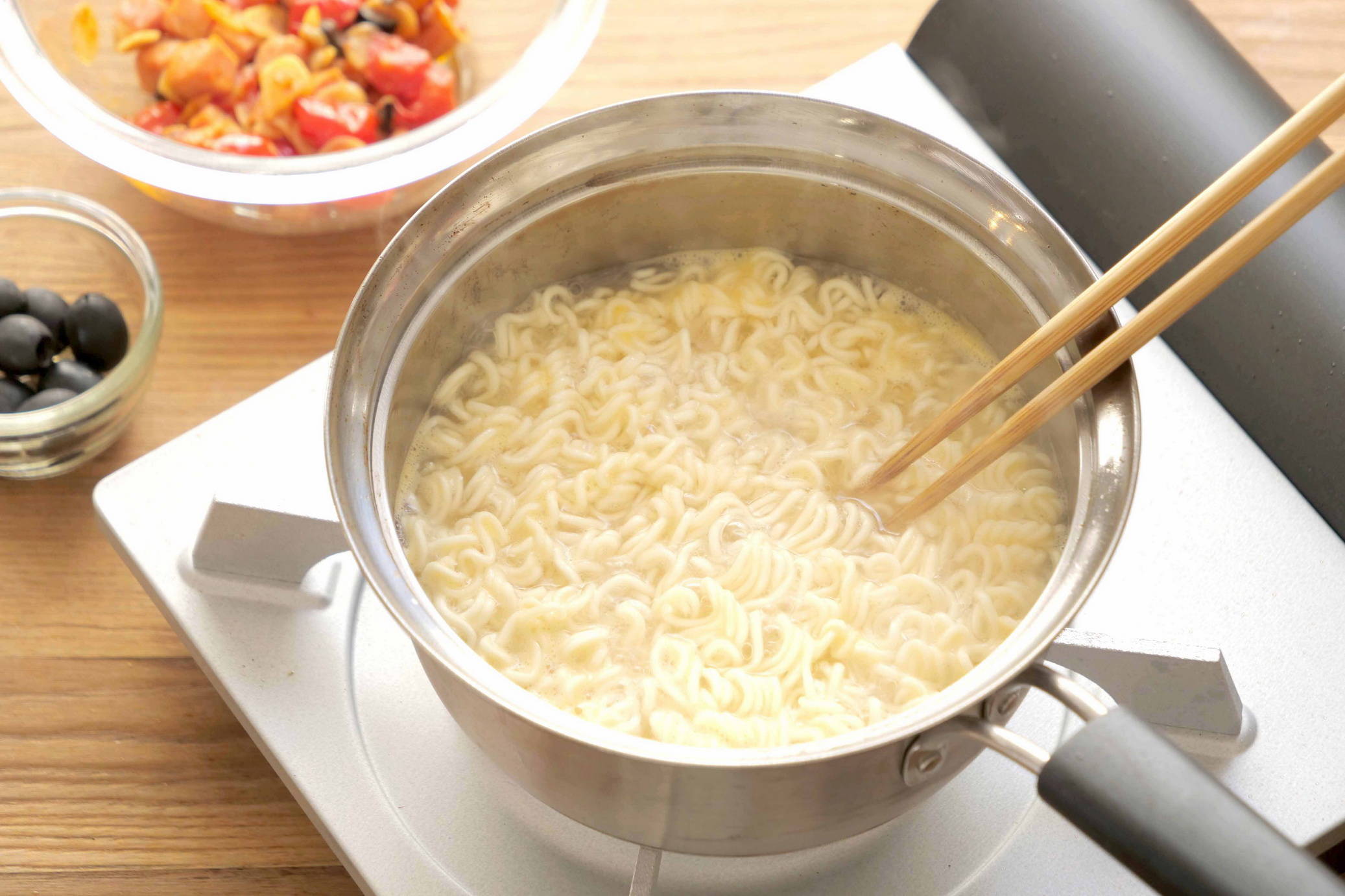 STEP 3
Add your ham, garlic, tomato and olive mixture to the pot.
Add egg and remove from heat. Add seasoning packet and stir until powder is dissolved.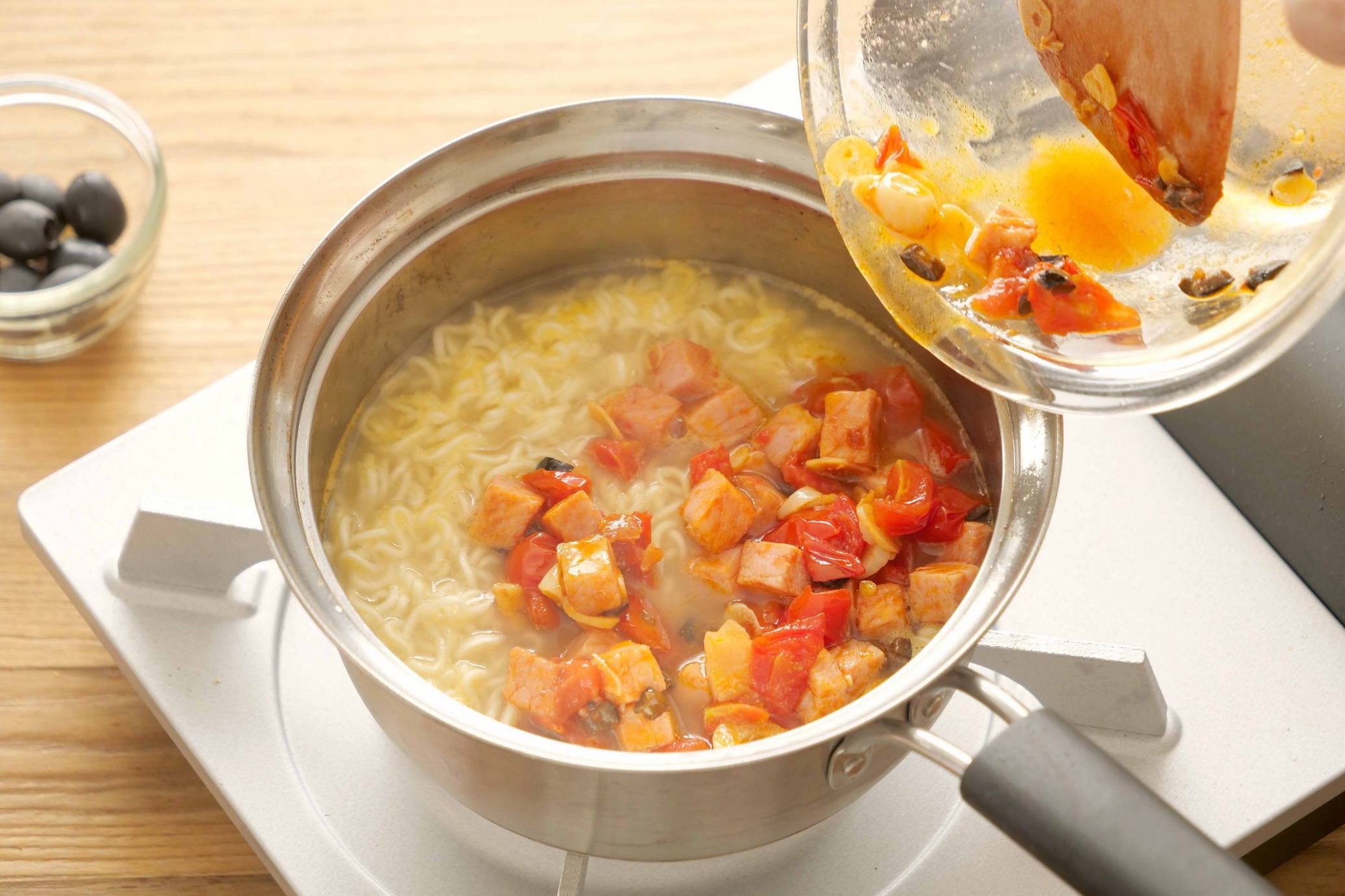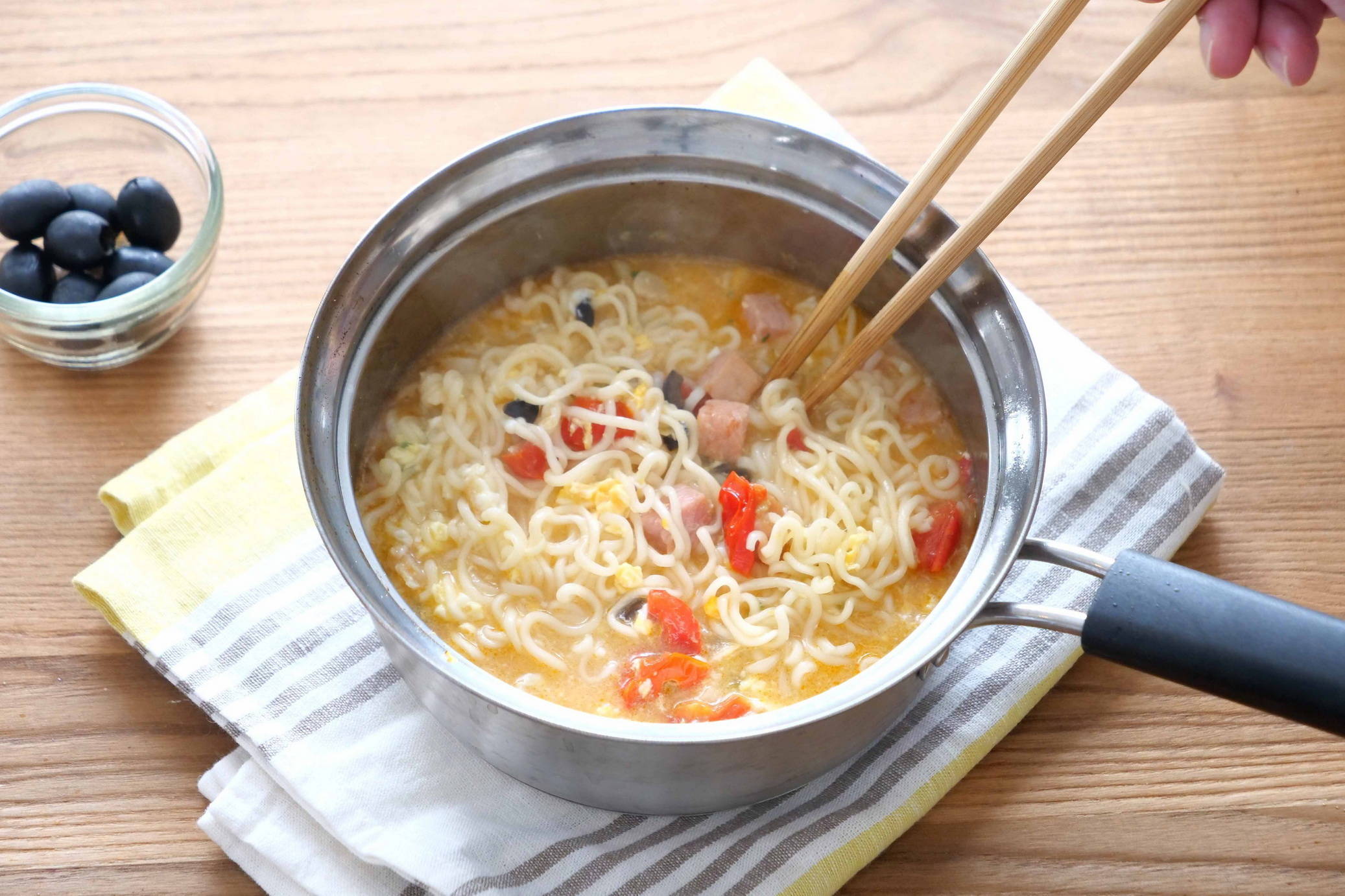 STEP 4
Transfer ramen to a bowl.
Garnish with cheese, parsley and packet of sesame seeds.