---
---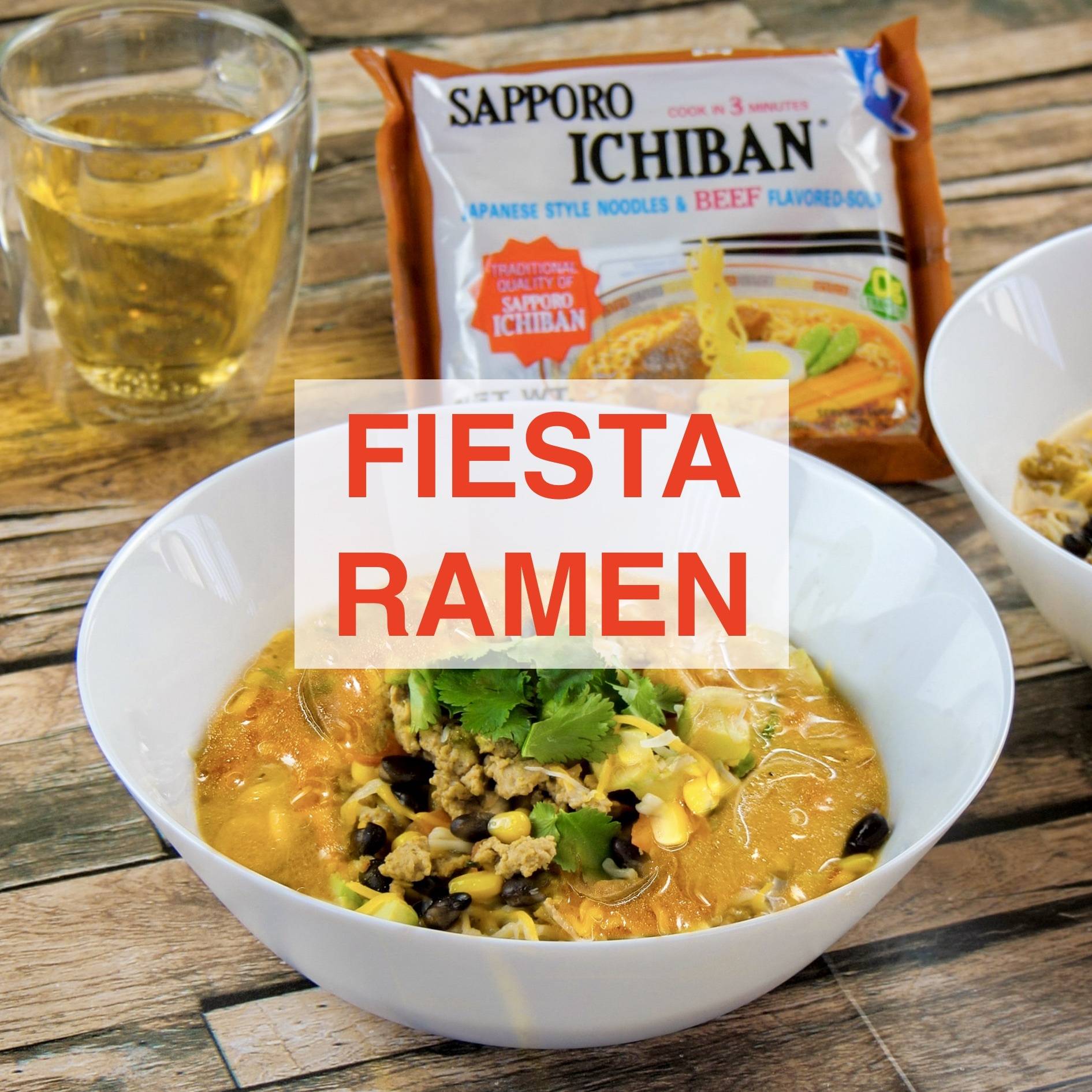 Serves: 2
Prep Time: 10 minutes
Cook Time: 10 minutes
2 packages Sapporo Ichiban Beef Ramen
2 tablespoons olive oil
6 oz. ground beef or ground turkey
½ tablespoon taco seasoning
1/3 cup canned corn, drained
1/3 cup canned black beans, drained
1 Roma tomato, diced
½ avocado, diced
Chopped cilantro to garnish
Shredded cheese to garnish
---
---
---
---
STEP 1
In a pan, heat olive oil over medium. Add ground meat and taco seasoning.
Brown until meat is cooked through and set aside.
STEP 2
In a pot, bring 4 cups of water to a boil. Add noodles and cook for 2 minutes.

STEP 3
Add meat, corn, beans, and tomato and cook for an additional minute. Remove from heat.
STEP 4
Add attached seasoning packets. Stir well.
STEP 5
Divide ramen into 2 bowls. Top with avocado, cilantro, and shredded cheese. Serve and enjoy.