---
---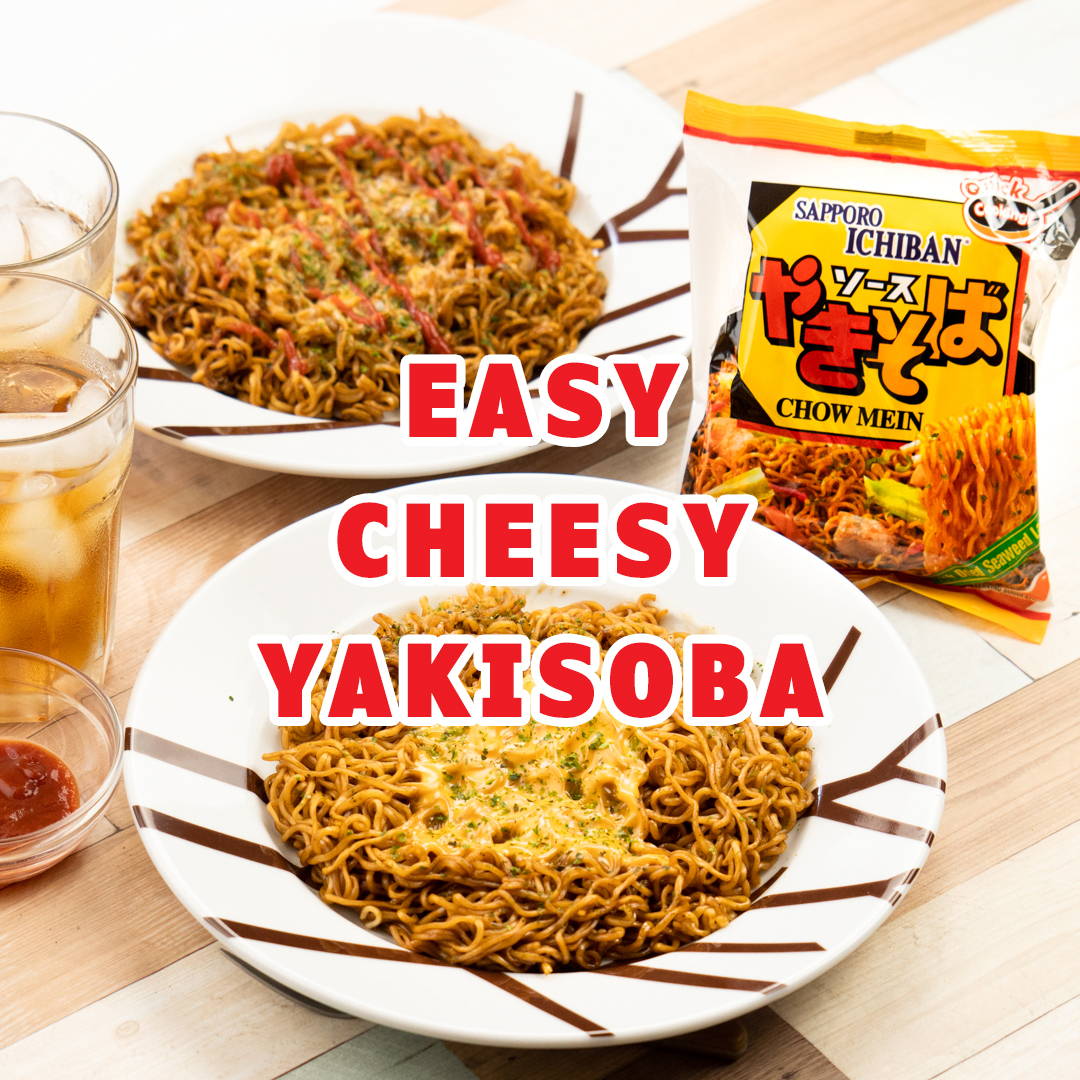 Cheesy goodness in under 5 minutes.


Serves 1
Cook time: 3 minutes
1 package Sapporo Ichiban Yakisoba
1 slice American cheese
Sriracha sauce to taste (optional)
---
---
---
---
STEP 1
In a skillet, bring 1 cup of water to a boil. Add noodles.
After boiling block of noodles for 1 minute, flip over and boil an additional minute, stirring occasionally.
STEP 2
When the noodles become separated and water has been absorbed, add seasoning from enclosed seasoning packet. Stir well.

STEP 3
Add American cheese and stir until melted. Transfer to a plate and sprinkle with dried seaweed.
Add sriracha to taste and enjoy.