---
---
Serves 1
Prep time: 5 minutes
Cook time: 20 minutes
Ingredients:
1 package Sapporo Ichiban Miso Ramen
5 raw shrimp, peeled and deveined
¼ cup enoki mushrooms
1 cup spinach
1 cup of milk (can substitute for soy or unsweetened almond milk)
Dried nori seaweed for garnish
---
---
---
STEP 1
Bring 2 cups of water to a boil. Add ramen and cook for 3 minutes.
Drain and set aside in a bowl.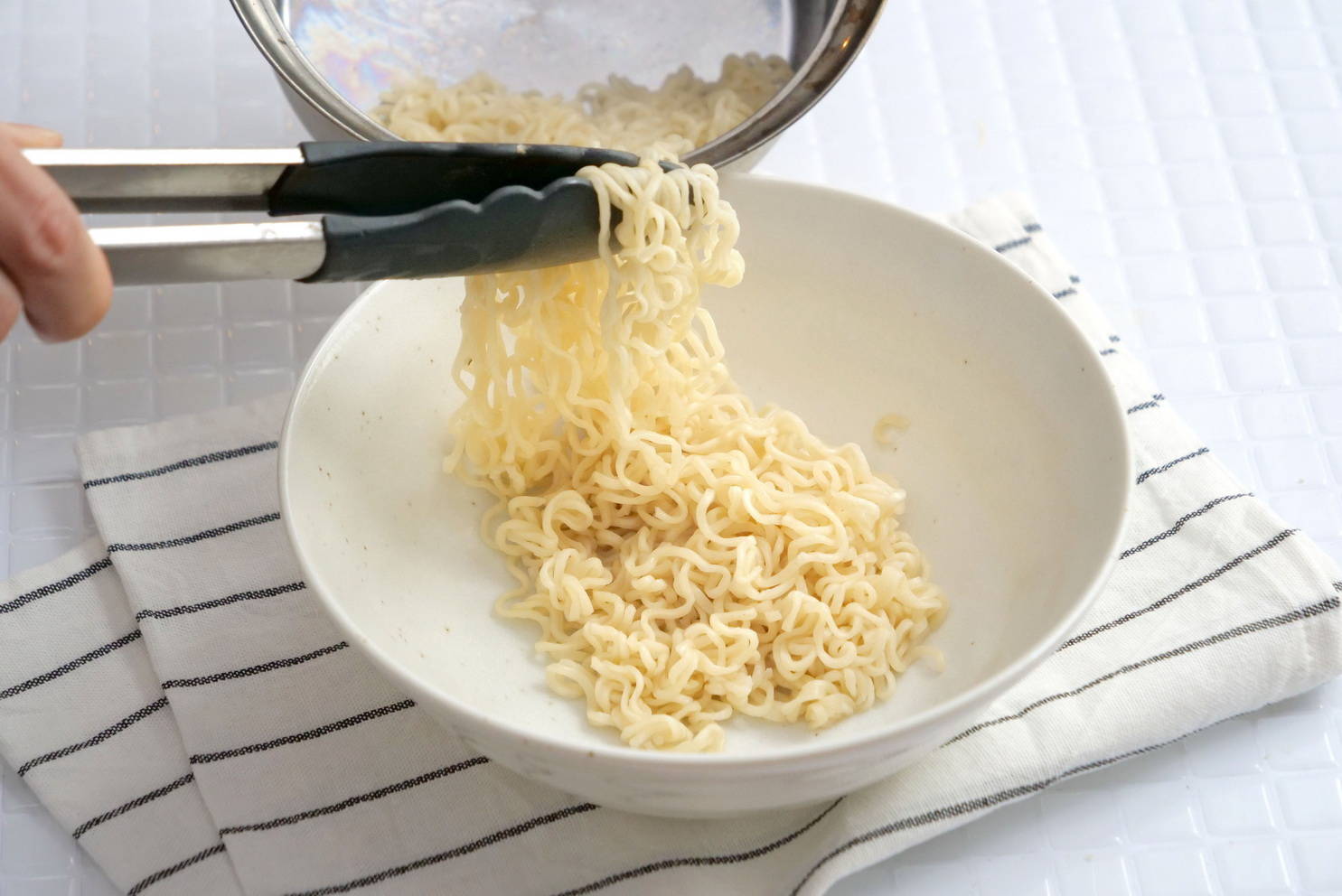 STEP 2
Bring ½ cup of water to a boil. Add shrimp, mushrooms and spinach and cook until spinach wilts and
shrimp are pink, about 2 minutes or more depending on the size of your shrimp. Remove from heat.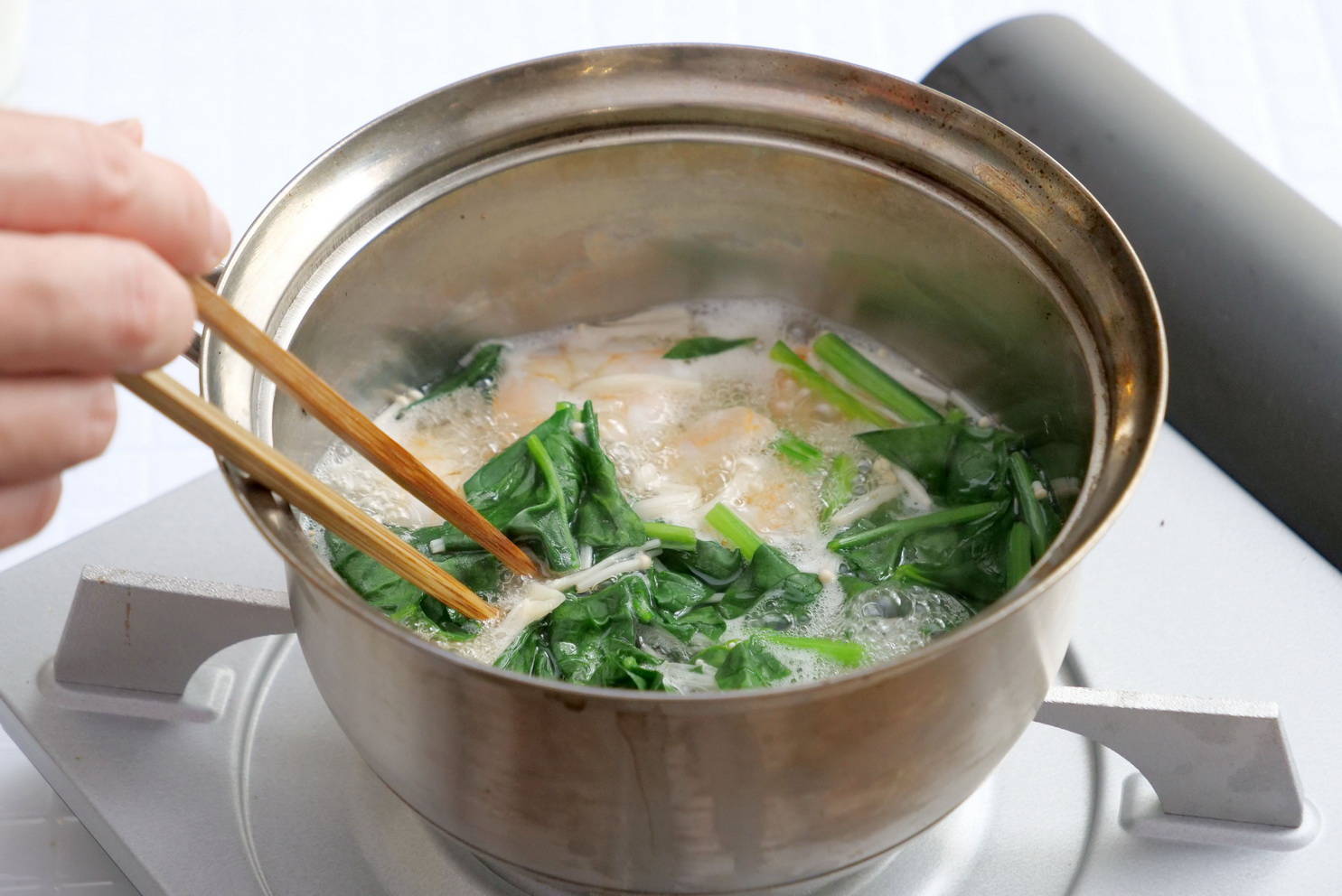 STEP 3
Add seasoning packet and milk. Stir until powder dissolves.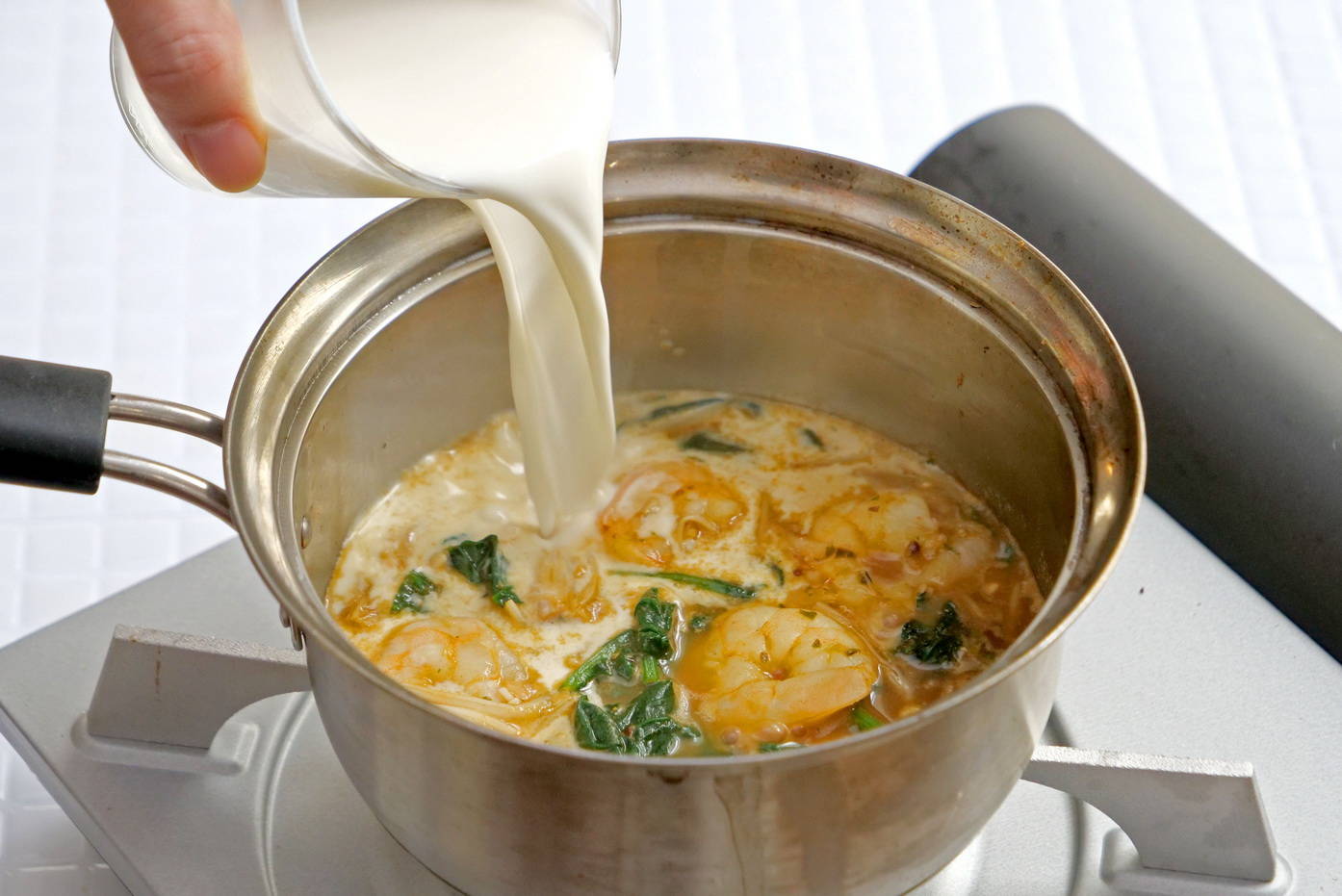 STEP 4
Pour broth over your ramen noodles.
Garnish with dried nori seaweed and Shichimi spice packet and serve.