---
---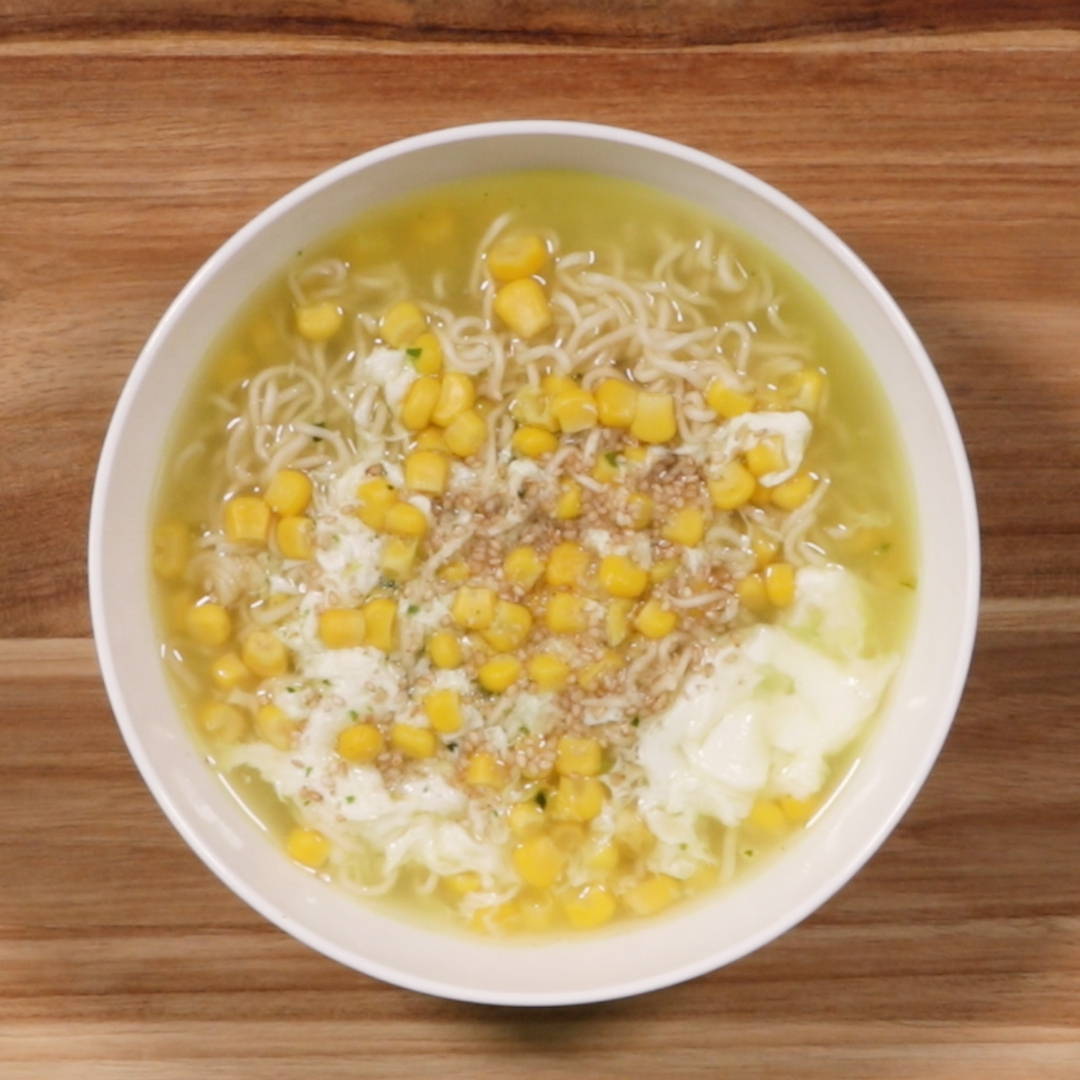 ---
---
Ingredients:
Sapporo Ichiban Shio Ramen 1 bag
Egg white 1
Canned Corn ¼ cup
Corn starch 2 tsp
---
STEP 1
Boil 2 cups of water in a saucepan, add the Sapporo Ichiban Shio Ramen noodles,
make as indicated on the package, and move noodles to a bowl leaving broth in the saucepan.

STEP 2
Add ¼ cup of canned corn to the remaining soup and bring to a boil. Once boiled, reduce the heat to low.

STEP 3
Add 2 tsp of cornstarch to soup and whisk until broth thickens.

STEP 4
Immediately pour in 1 egg white and gently wish for 4-6 seconds. (You don't want to mix it until it is fluffy like scrambled eggs. A few gentle whisks will suffice.)

STEP 5
Remove from heat and pour over the noodles in a bowl, mix, garnish with green onion.