---
---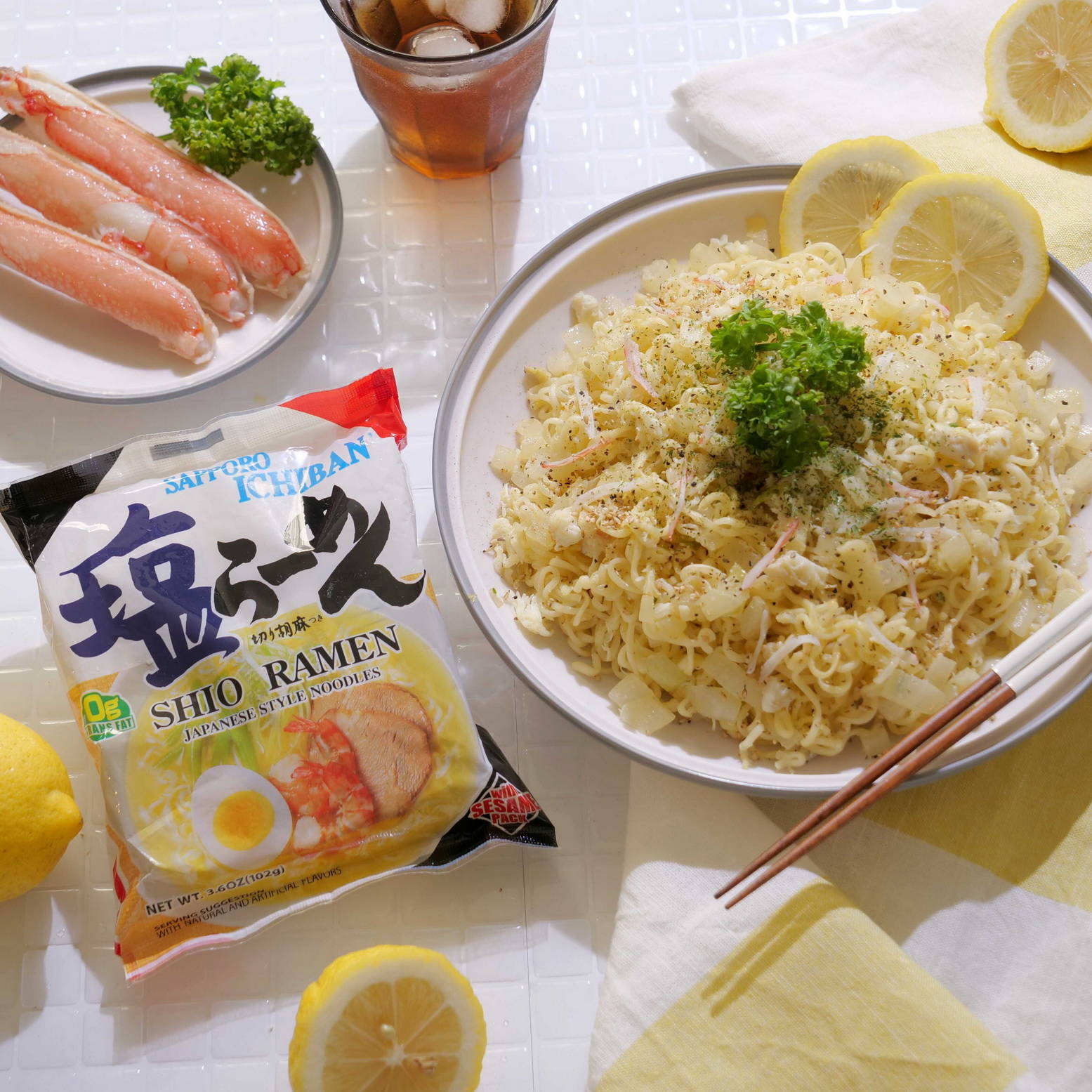 Serves 2
Prep time: 5 minutes
Cook time: 5 minutes
Ingredients:
2 packages Sapporo Ichiban Shio Ramen
1 tablespoon olive oil
3 ½ ounces crab meat
½ onion, finely chopped
1 tablespoon mayonnaise
Juice from ¼ lemon
Pepper to taste
Chopped parsley for garnish
---
---
---
STEP 1
In a pan, heat oil over medium.
Add onions and sauté until cooked through, about 5 minutes.
Remove from heat and set aside.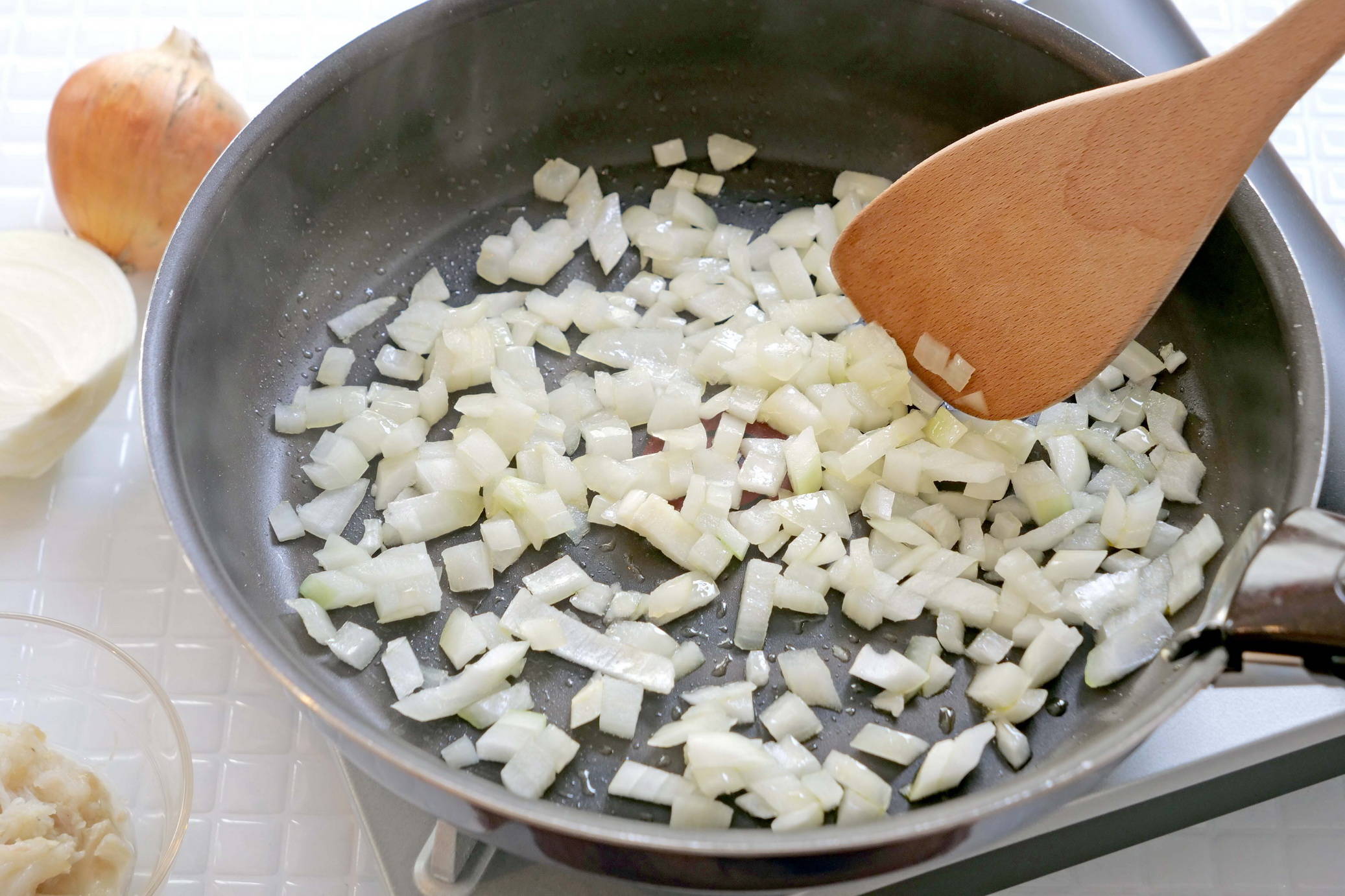 STEP 2
In a pot, bring 4 cups of water to a boil.
Break each block of ramen in half along the seam until you have 4 equal-sized pieces.
Add to boiling water and cook for 3 minutes, stirring occasionally.
Drain and place in a large serving bowl.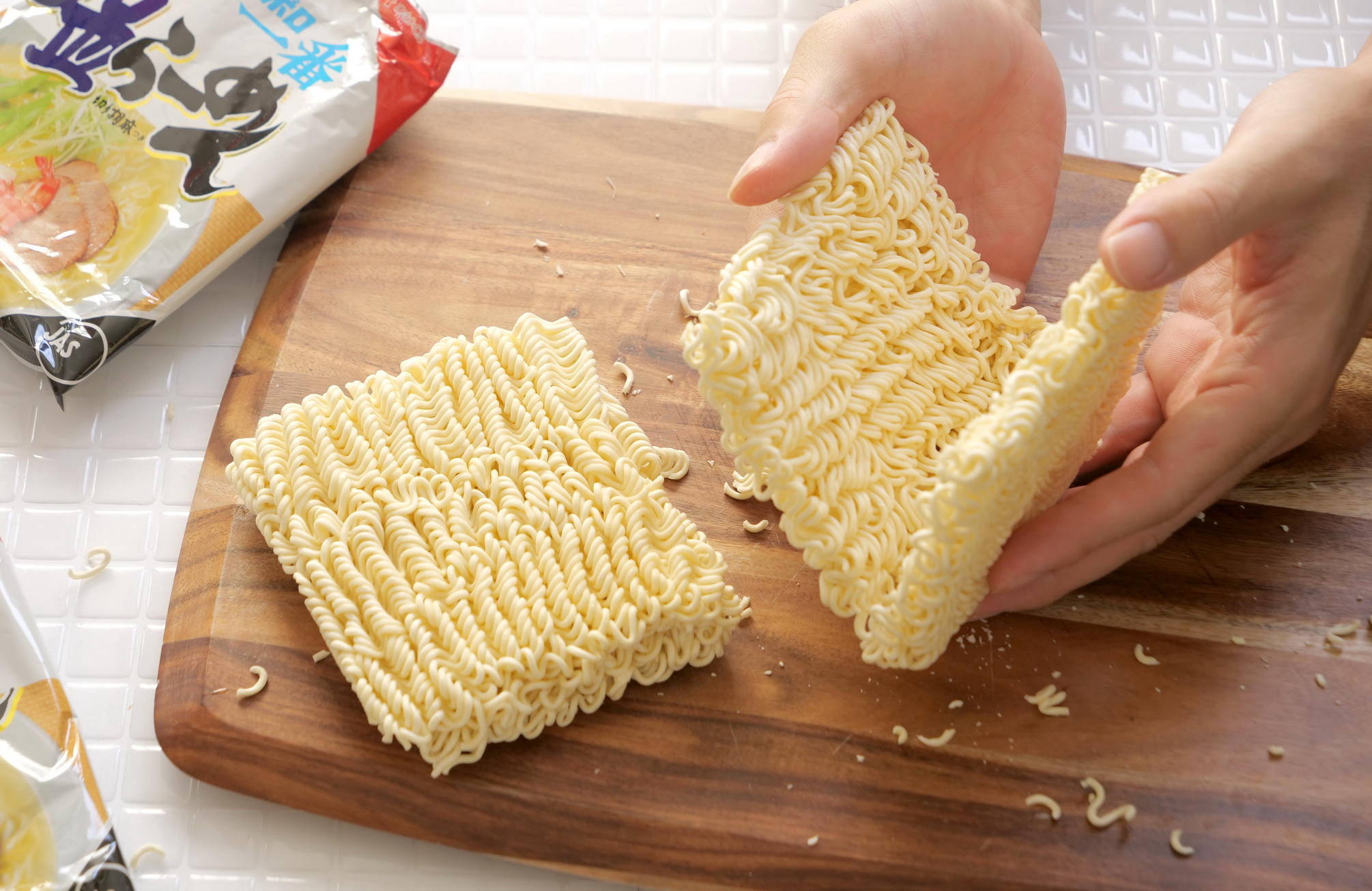 STEP 3
Add crab, 2/3 of seasoning from one flavor packet, packet of sesame seeds, and mayonnaise to the noodles.
Toss to combine.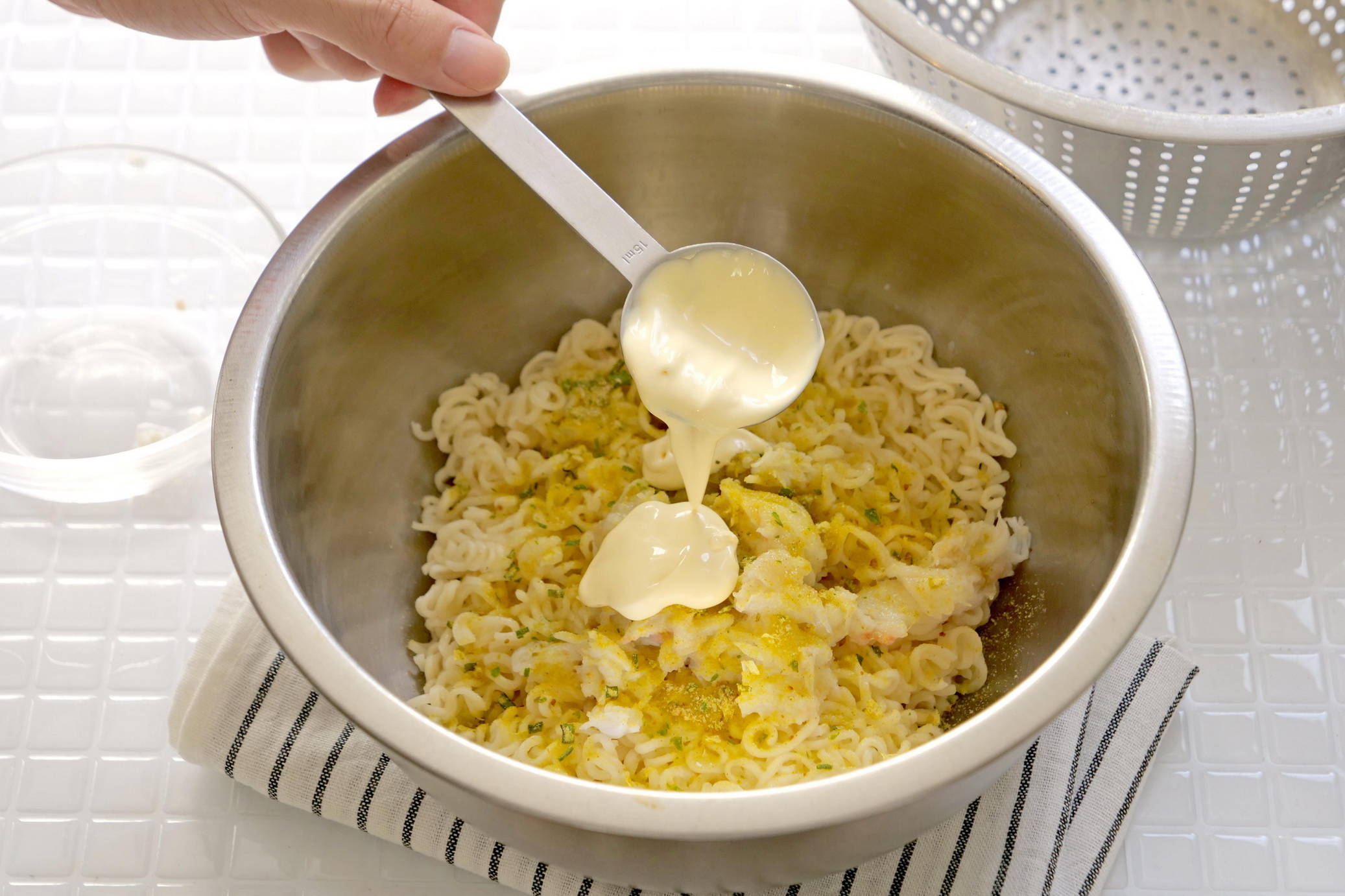 STEP 4
Transfer noodle mixture to the pan with the onions.
Heat over medium until all ingredients are heated through, about 3 minutes.
Then, return the mixture to the serving bowl.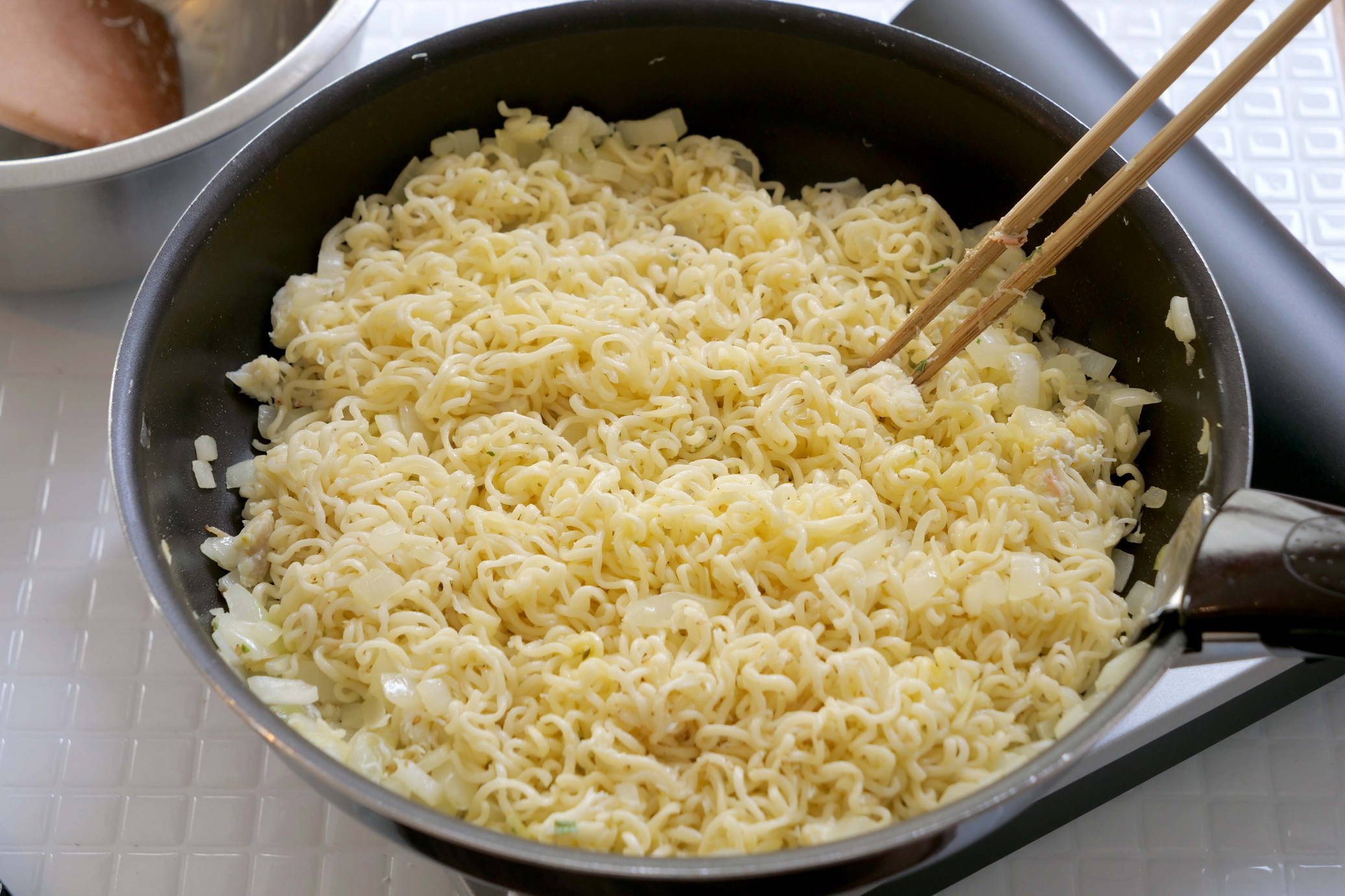 STEP 5
Add lemon juice and pepper to taste.
Garnish with parsley.