---
---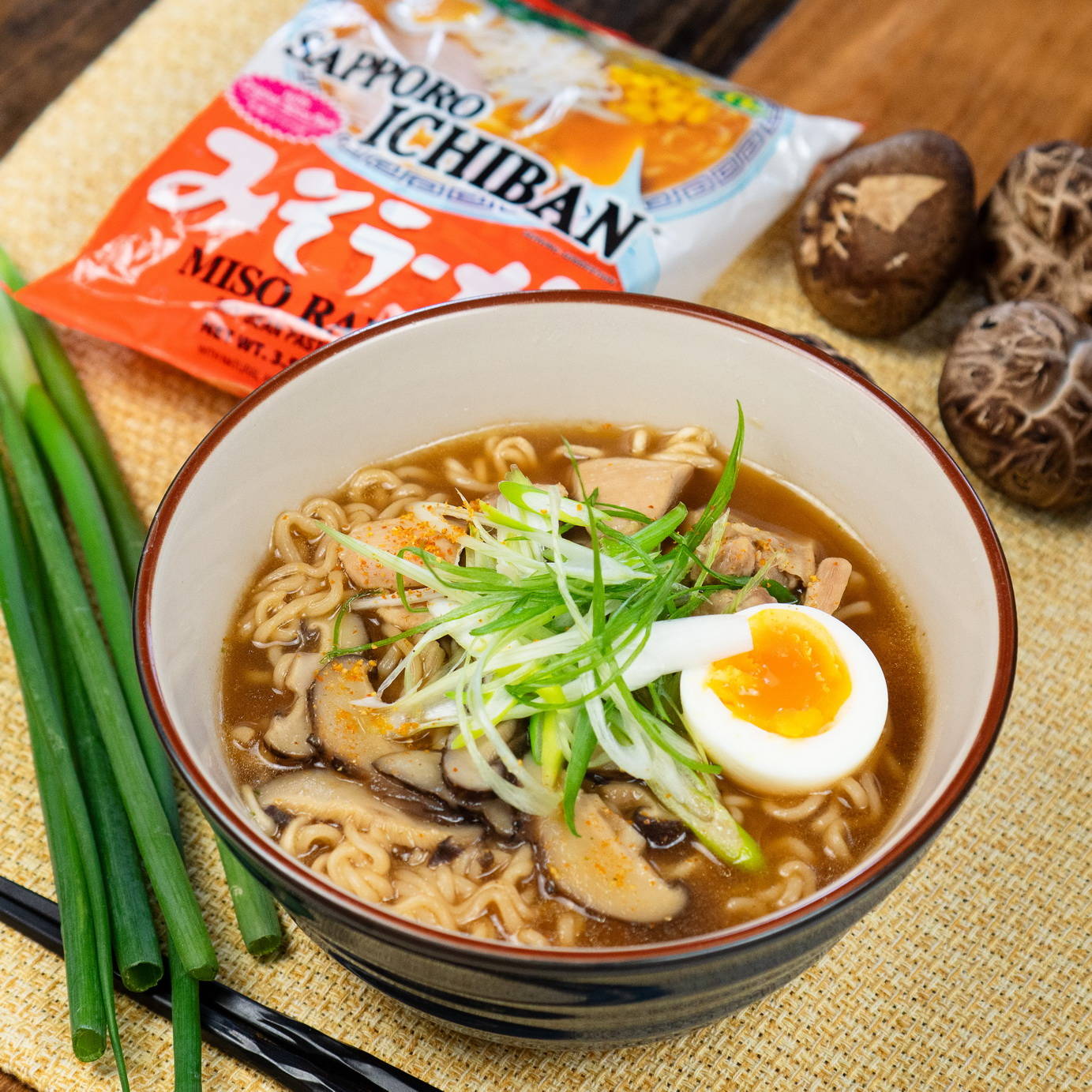 Serves 1
Prep time: 5 minutes
Cook time: 10 minutes
Ingredients:
1 package Sapporo Ichiban Miso Ramen
3 oz chicken thigh, cut into bite sized pieces
4 button mushrooms, sliced
1 tablespoon thinly sliced green onion
1 soft-boiled egg, halved
---
---
---
STEP 1
In a pot, bring 2 cups of water to a boil.
Add chicken and mushrooms and cook for 6 minutes.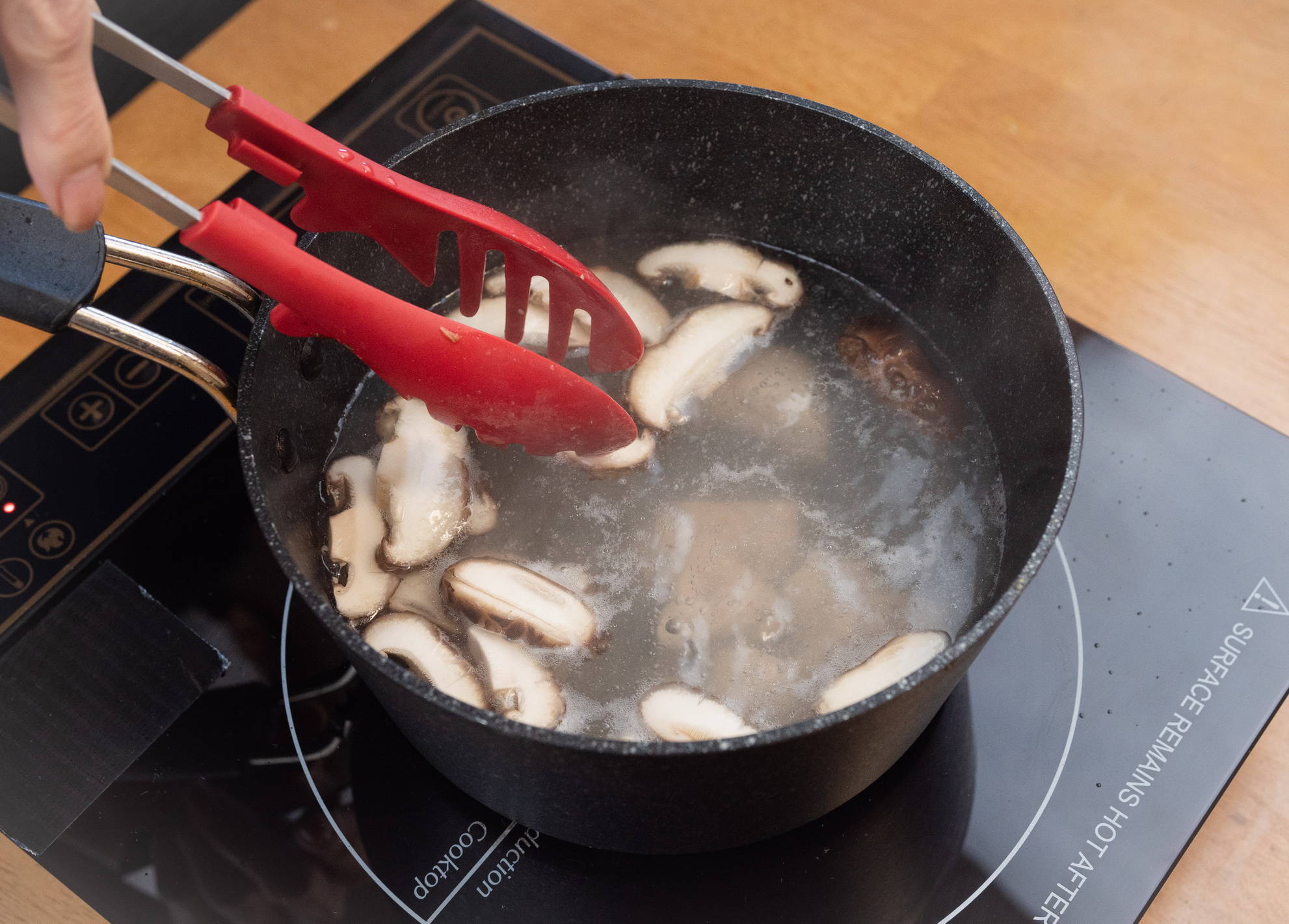 STEP 2
Add noodles and boil for another 3 minutes. Remove from heat.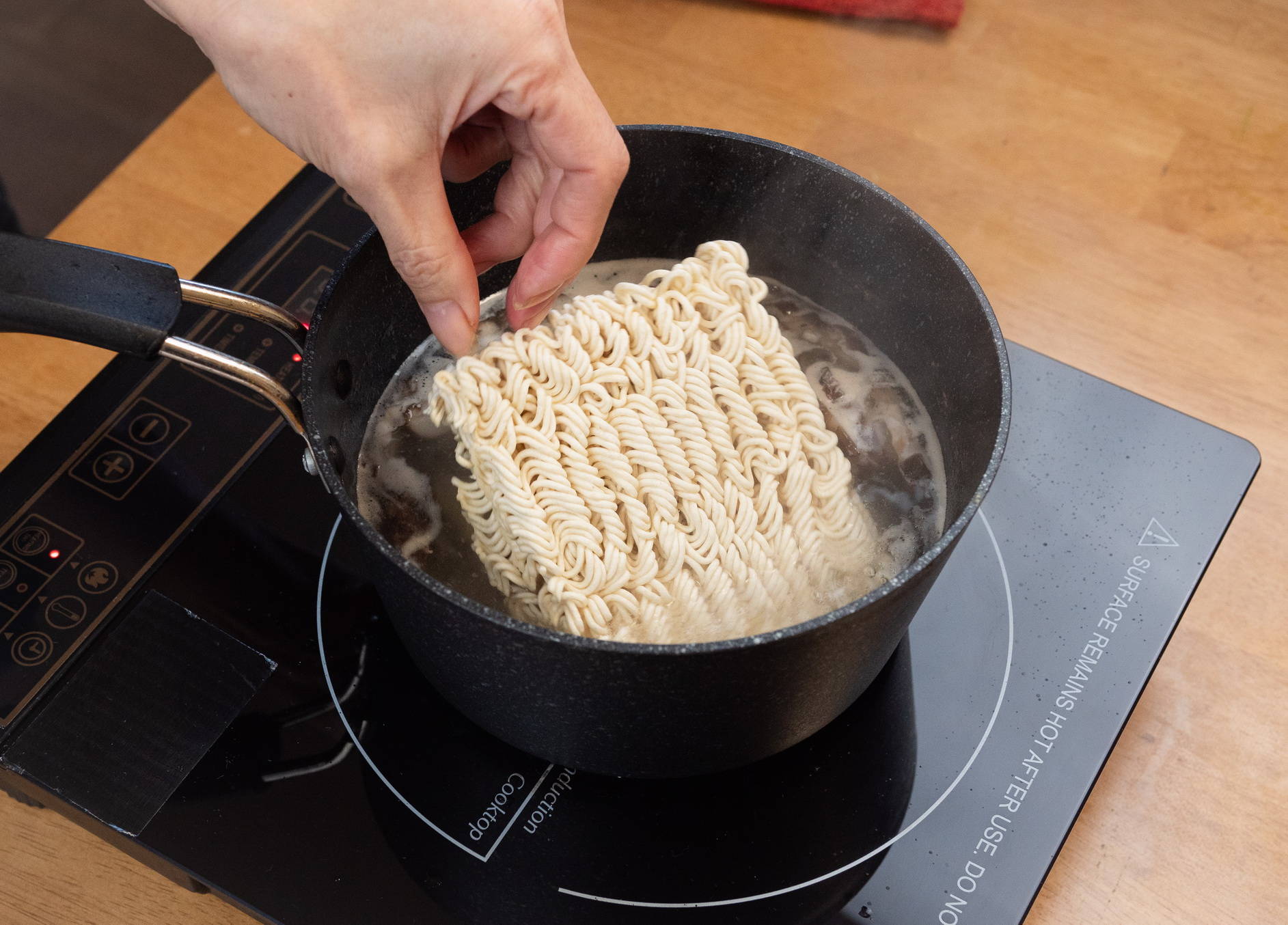 STEP 3
Add attached seasoning packet and stir until dissolved.
Transfer the contents of your pot into a bowl.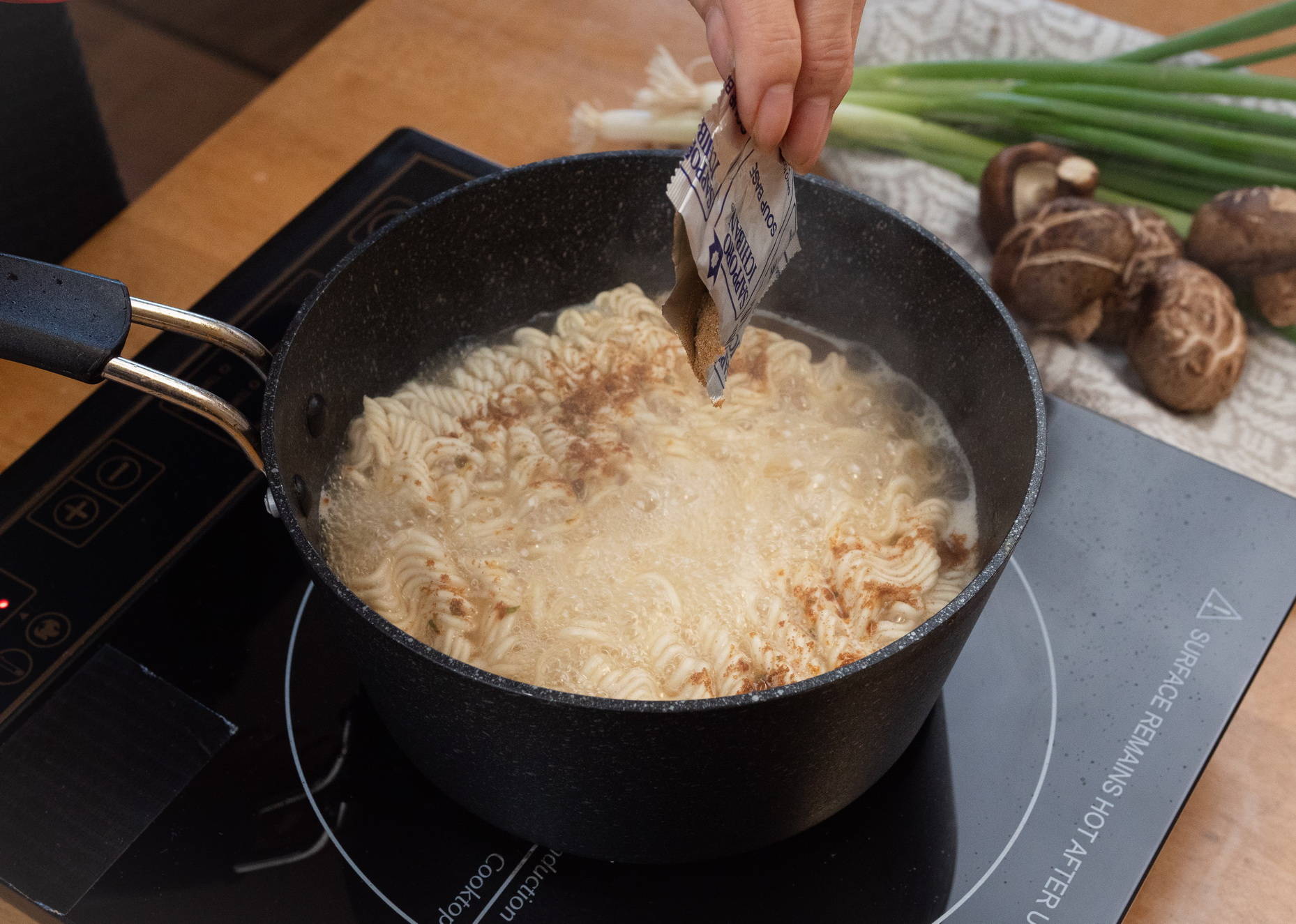 STEP 4
Top with soft-boiled egg and green onion.
Garnish with attached shichimi spices and serve.