---
---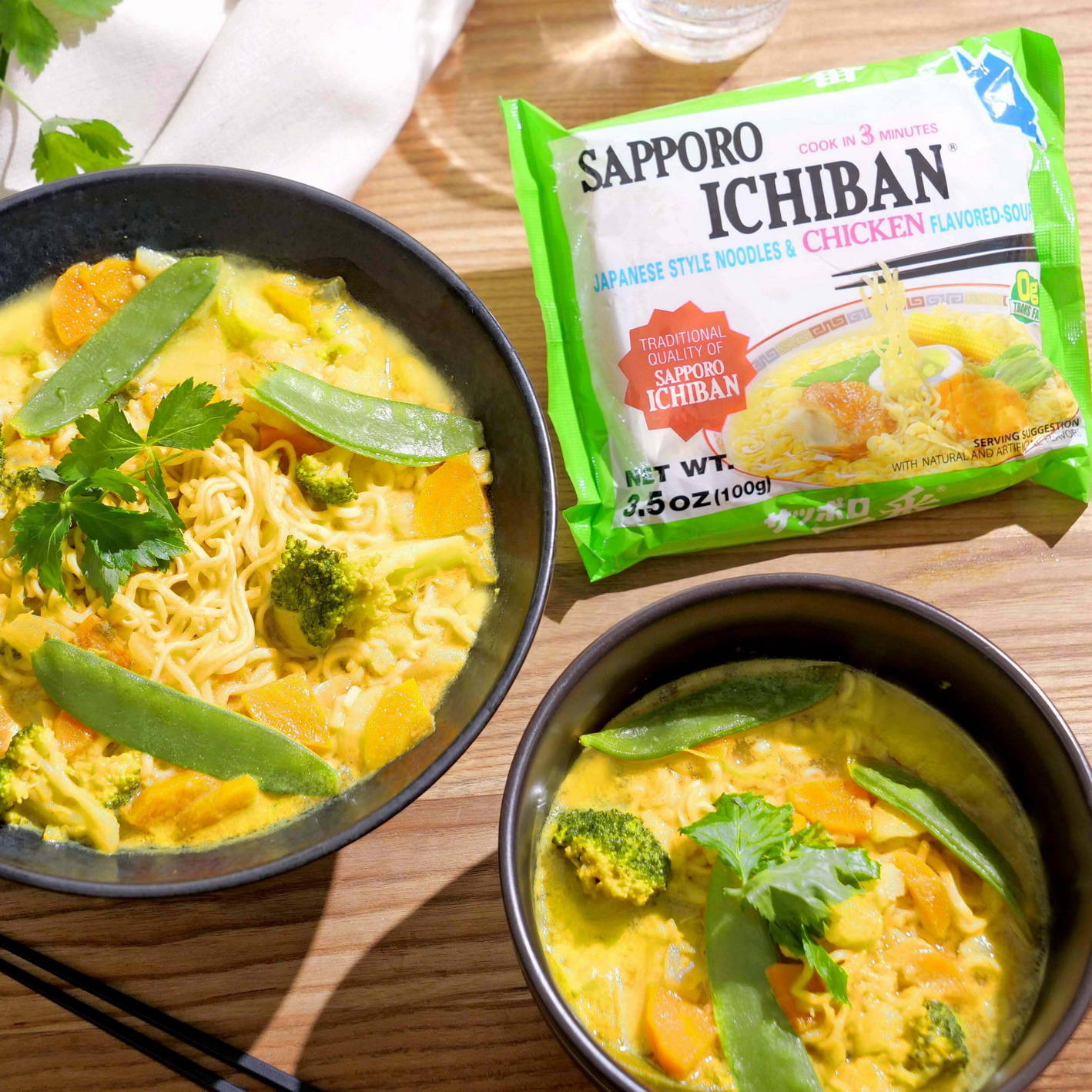 Serves 4
Prep time: 10 minutes
Cook time: 25 minutes
Ingredients:
3 packages Sapporo Ichiban Chicken Ramen
2 tablespoons olive oil
½ onion, diced
2 tablespoons yellow curry powder
1 14 oz can coconut milk
5 cups assorted chopped vegetables (we recommend carrots, potatoes, broccoli and snow peas)
Cilantro for garnish
---
---
---
STEP 1
In a pot, heat olive oil over medium.
Add onion and sauté until tender, about 5 minutes.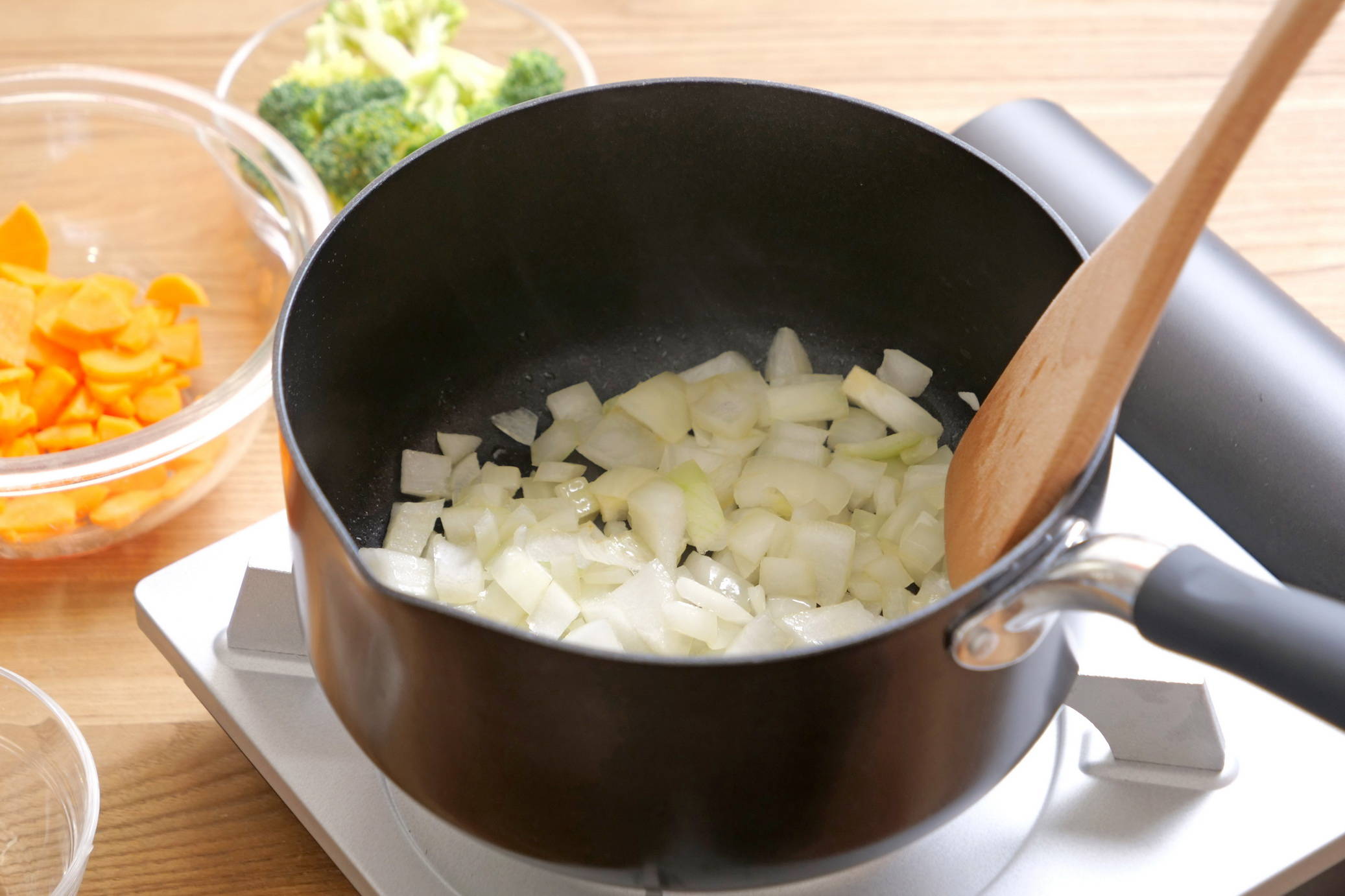 STEP 2
Add curry powder and sauté until fragrant, about 1 minute.
Add coconut milk and bring to a boil.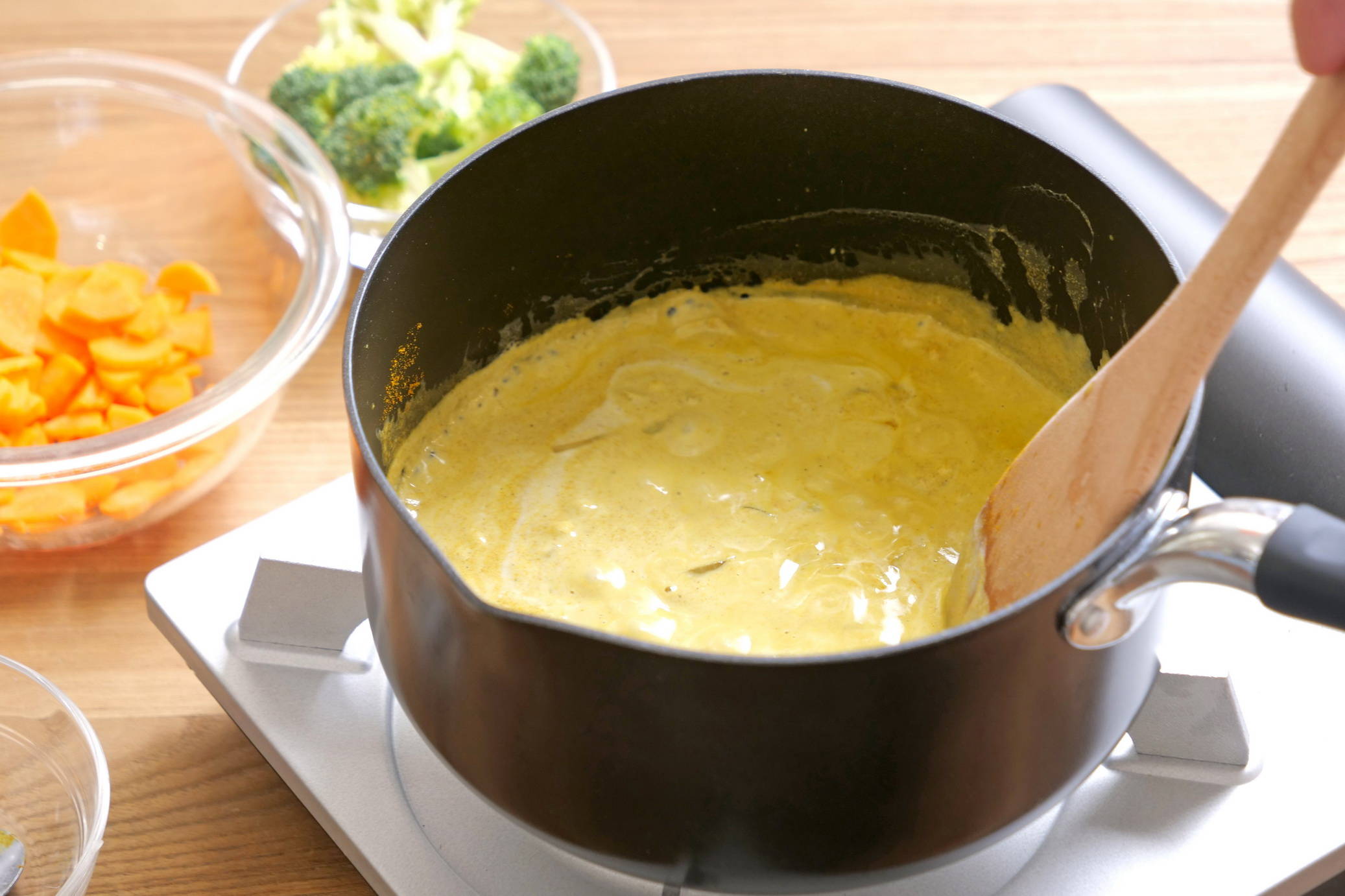 STEP 3
Meanwhile, add 1 ½ seasoning packets to 3 cups of water and stir to dissolve to make a broth.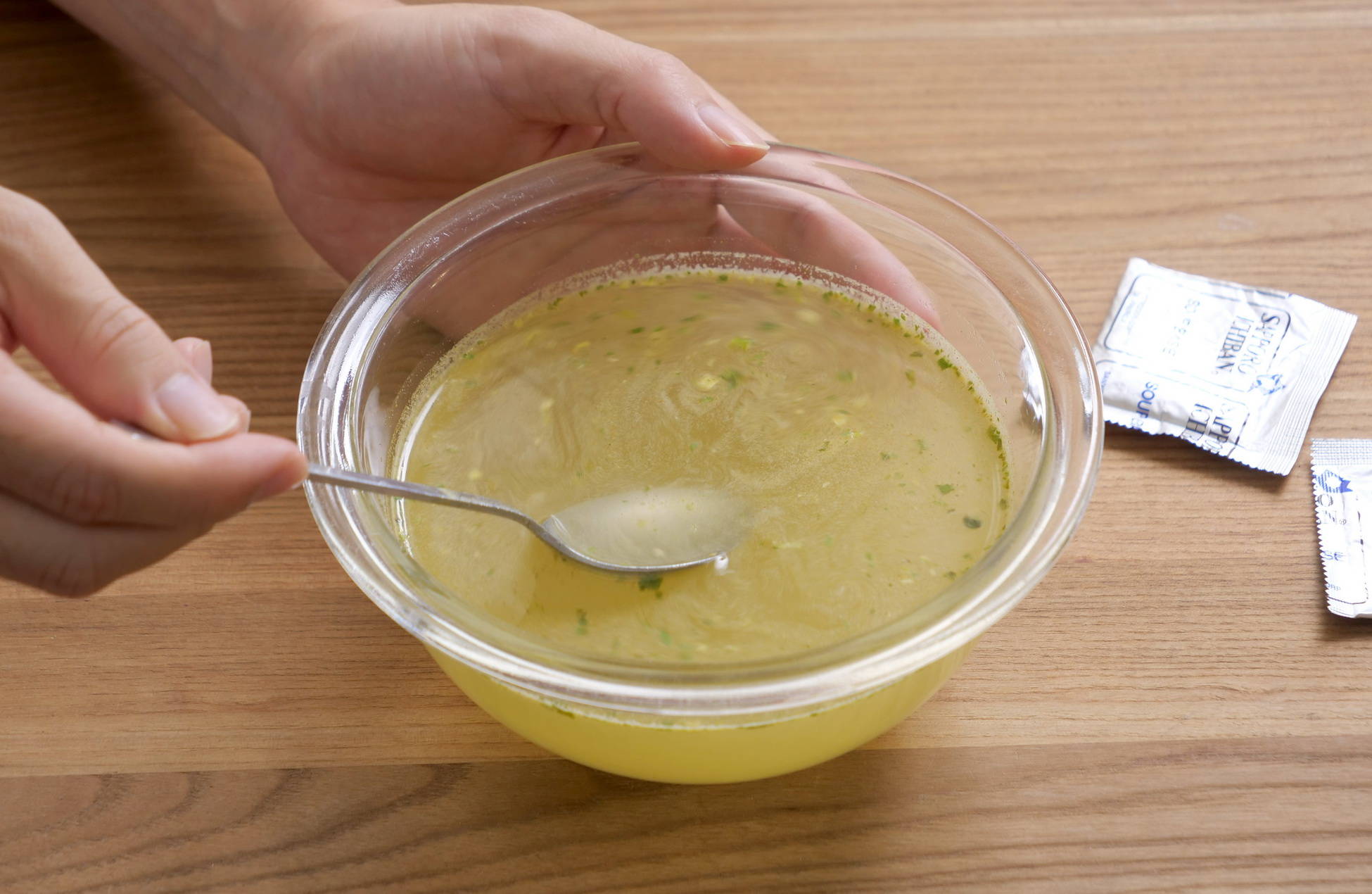 STEP 4
Once your coconut milk is boiling, add broth and mixed vegetables to the pot.
Reduce to a simmer, cover and cook for 17 minutes.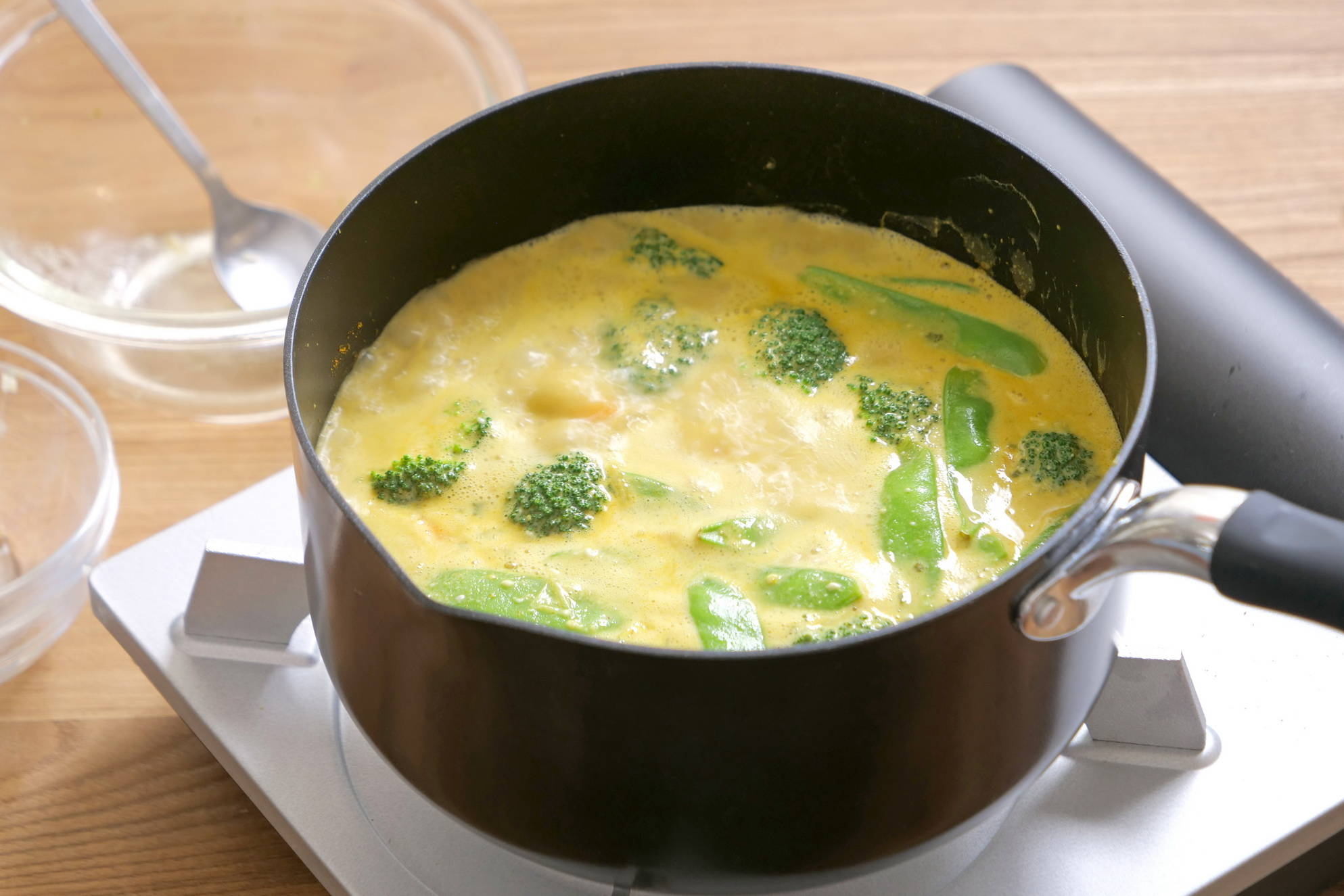 STEP 5
Add ramen to the pot and cook for an additional 3 minutes.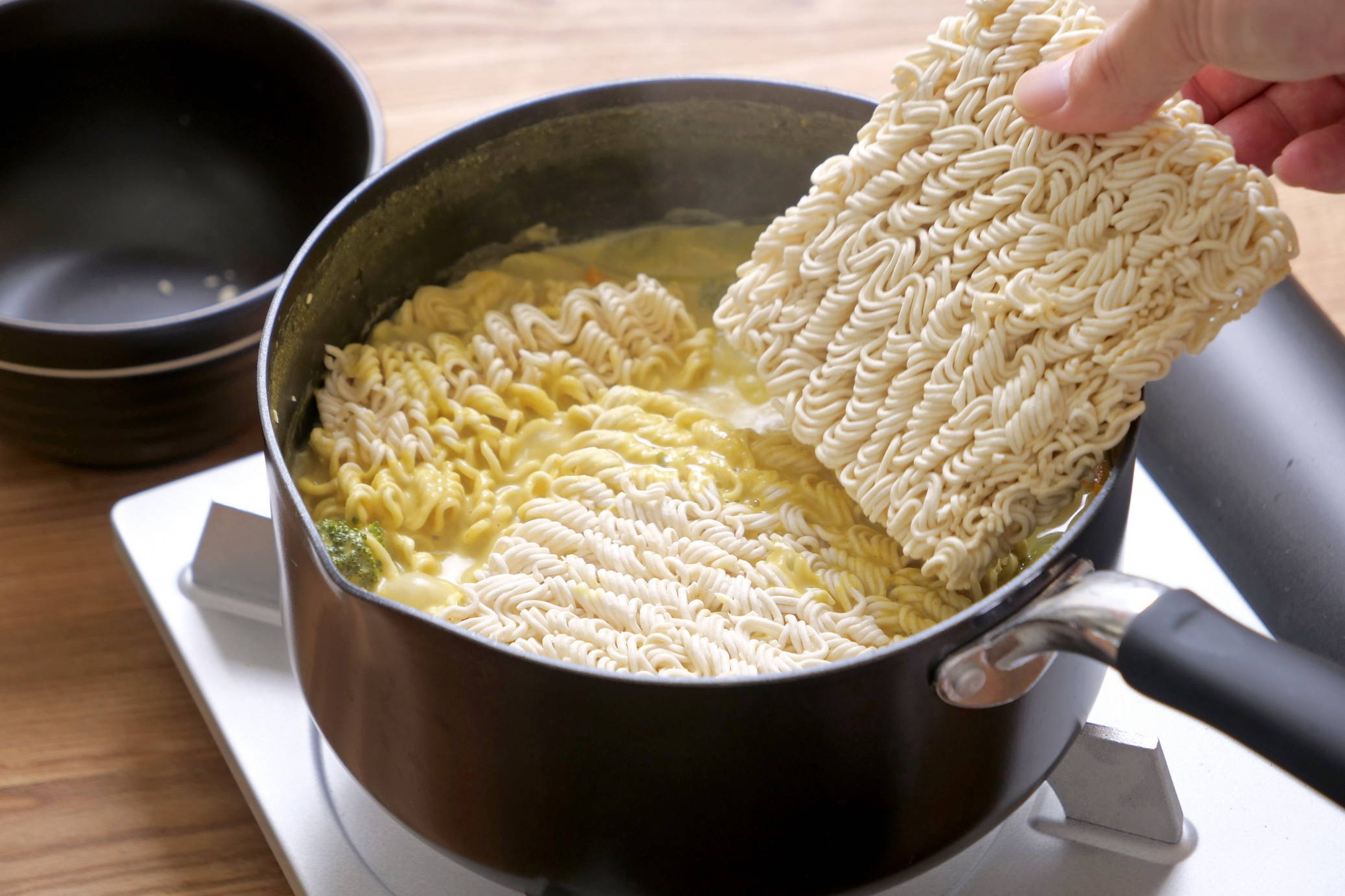 STEP 6
Divide curry into bowls and garnish with cilantro.