---
---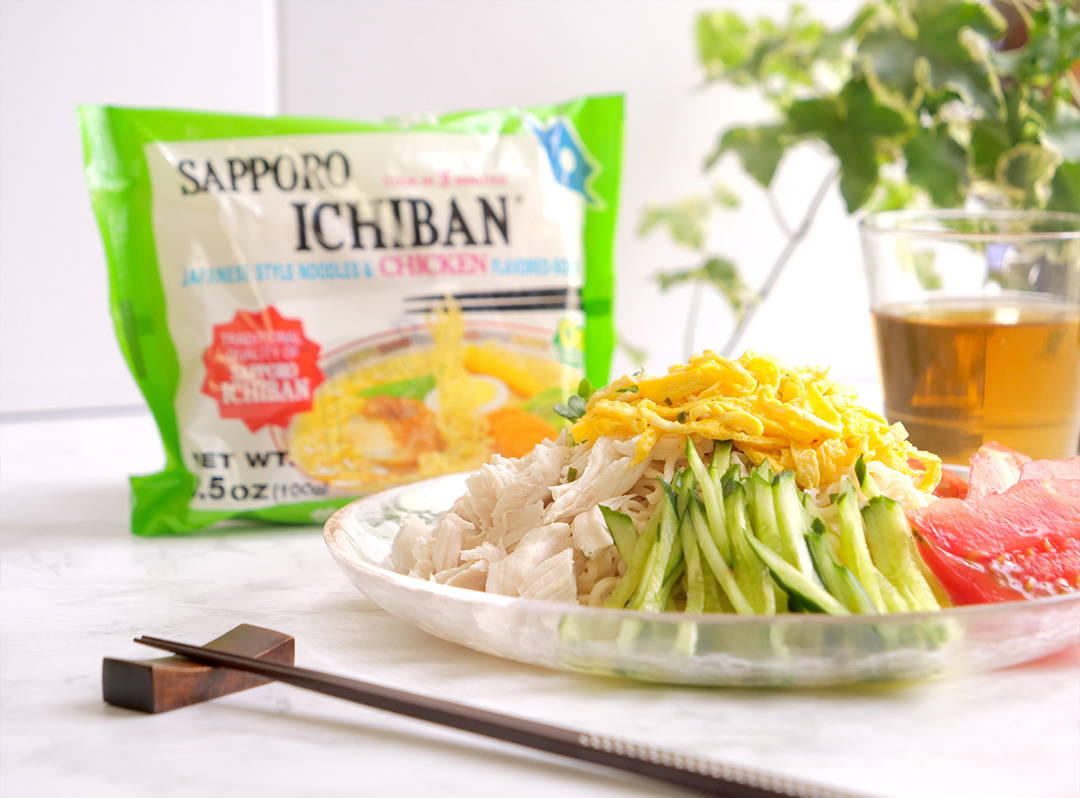 ---
Chilled Shrimp & Veggie Ramen


Ingredients:
Sapporo Ichiban Shio Ramen 1 bag
Chicken fillet (cooked) 1
Cucumber 1/4
Peeled shrimp (cooked) 3
Kinshi egg 1 piece
---
---
---
STEP 1
Cut cooked chicken into pieces that are easy to eat and chop the cucumbers.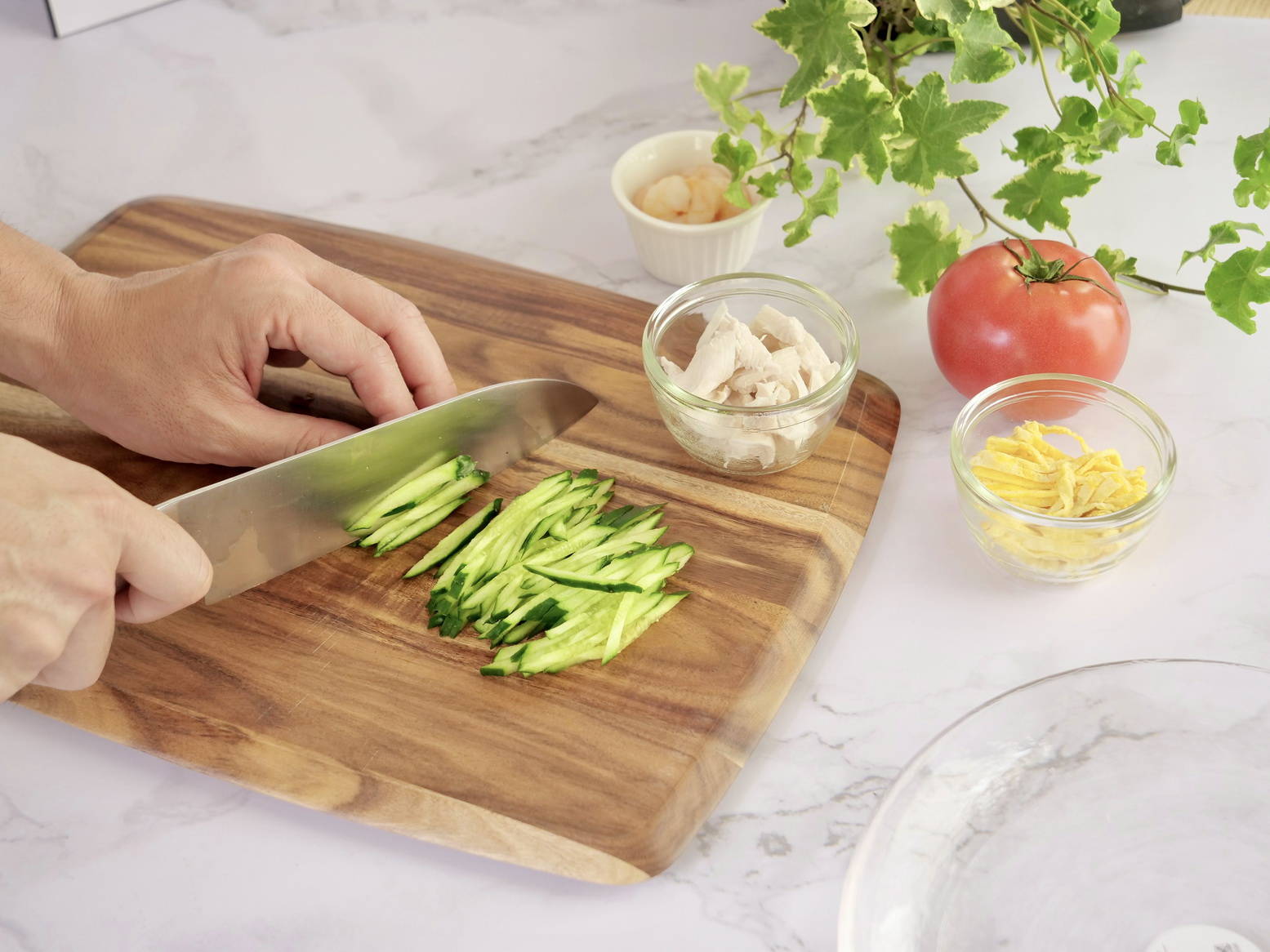 STEP 2
Boil water in a saucepan, add noodles and boil for 4 minutes while loosening.
Put noodles in a colander and cool it with running water. Make sure to drain it well.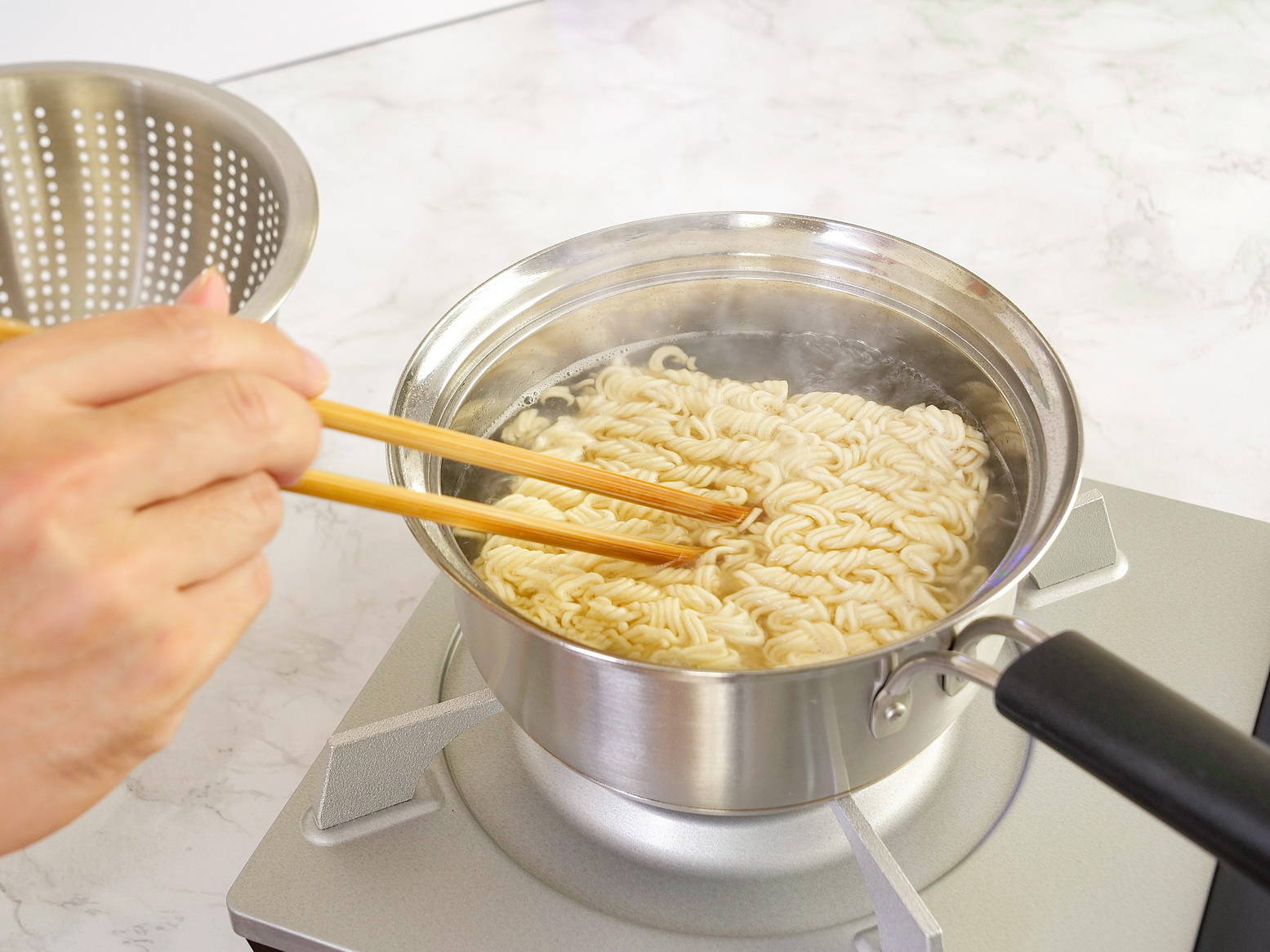 STEP 3
Dissolve the attached soup packet in 1 cup of water.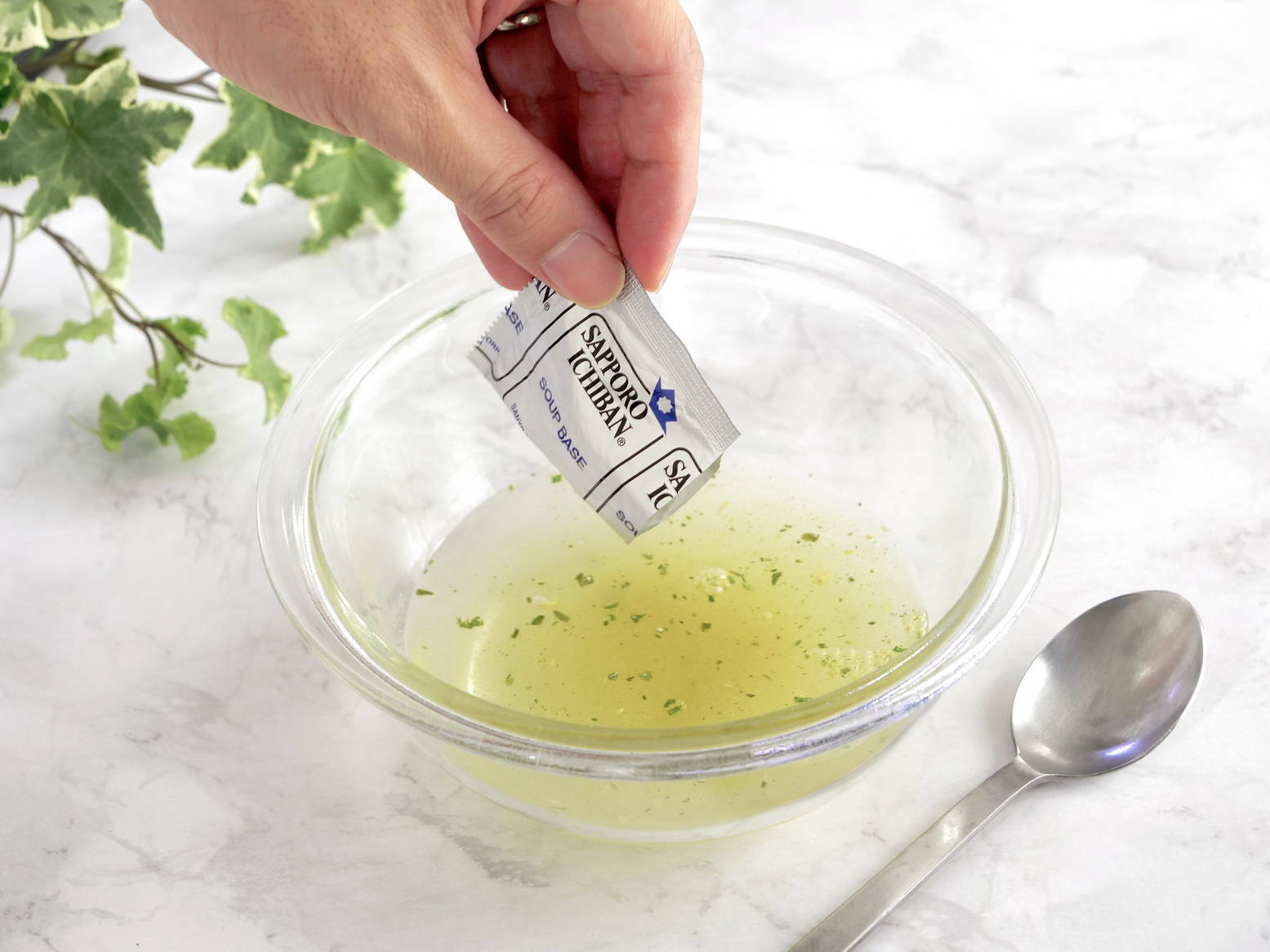 STEP 4
Place noodles in a bowl, put chicken, peeled shrimp, broth, egg, cucumber,
and perilla and pour the soup base over the top.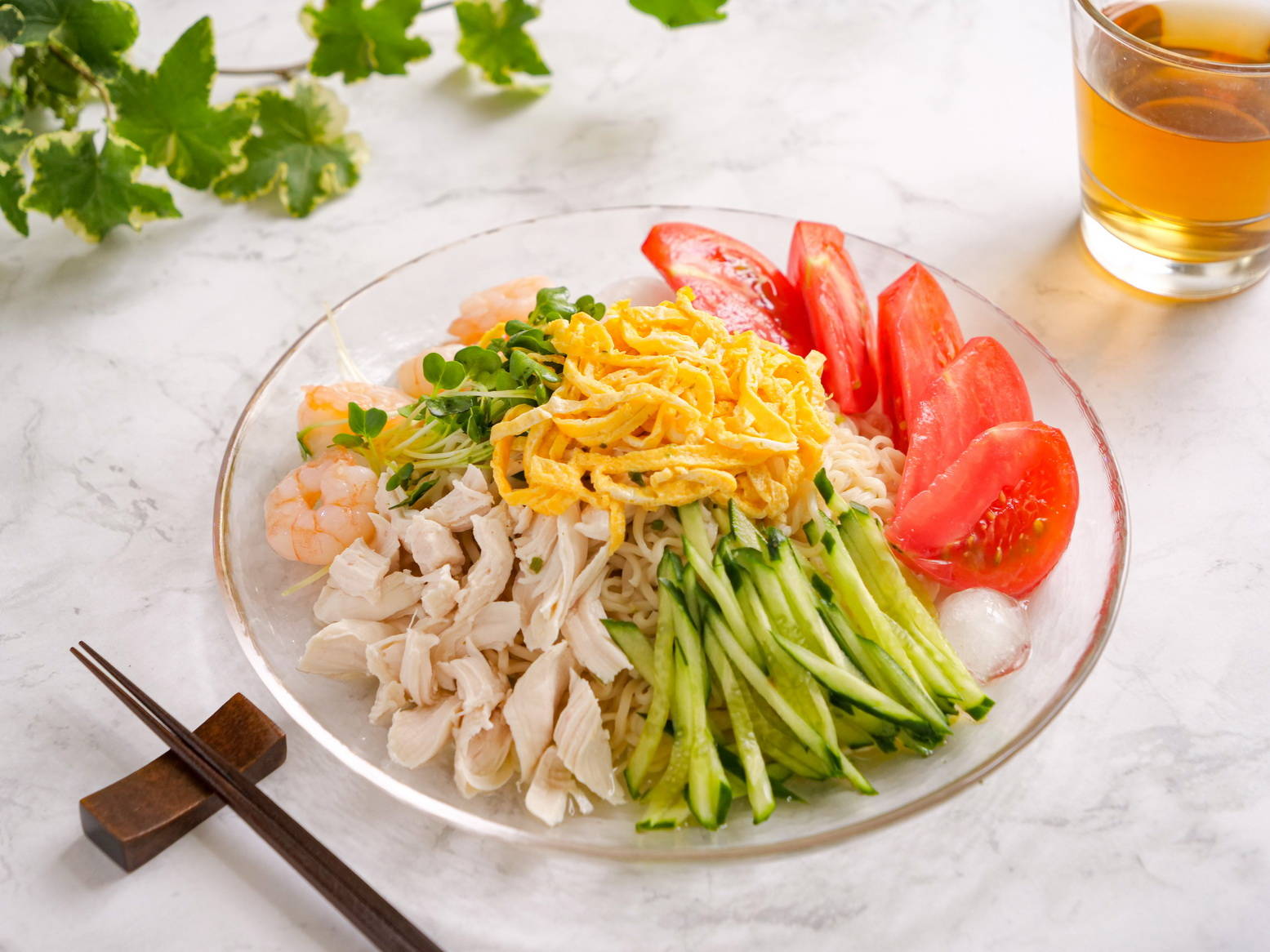 STEP 5
Garnish with sesame seeds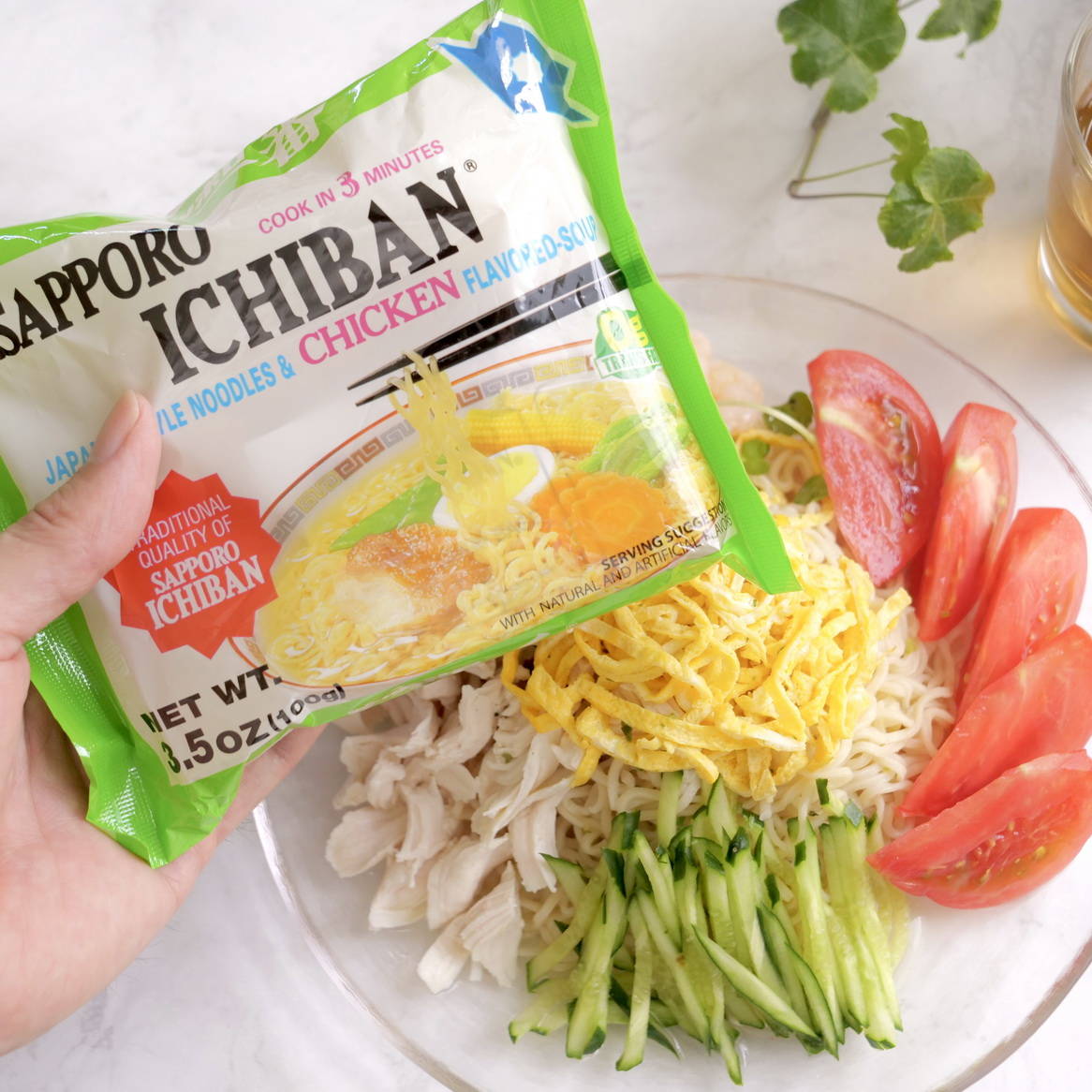 BONUS TIP!
Boil the noodles a little longer for 4 minutes, then cool them with cold water.
You can enjoy the cool and chewy noodles. Drain the water well before serving.
If you like, you can float ice on the soup to make it even colder!
---
---