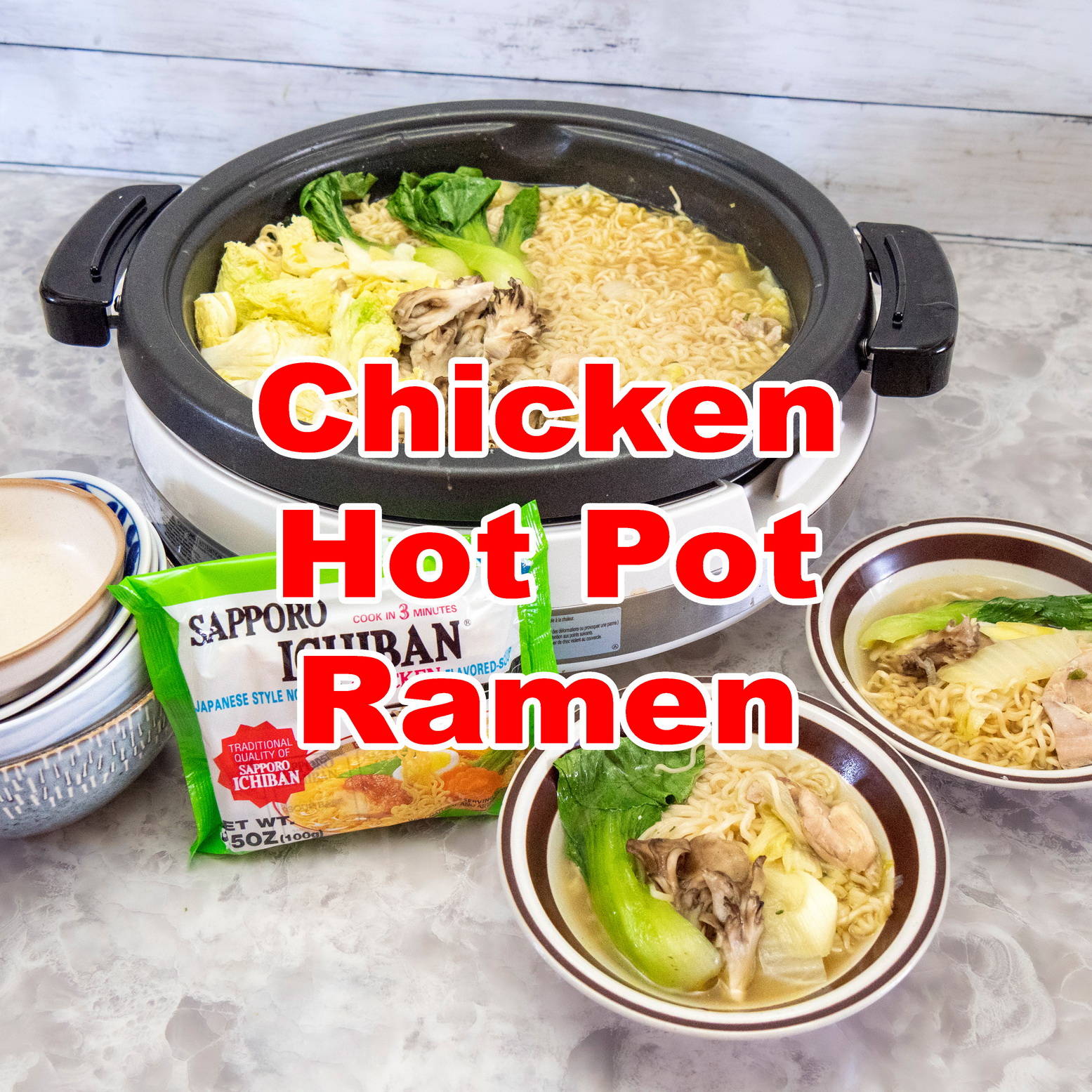 The Ultimate Family Favorite Dish


Serves: 5-6
Cook Time: 30 minutes
5 packs of Sapporo Ichiban Chicken
8 cups of water
4 tbsp of sake (2 tbsp for chicken and 2 tbsp for nabe base)
¼ napa cabbage
½ lbs chicken thighs, cut into small pieces
5 slices of ginger, thinly cut Maitake mushroom
2 baby bok choy
Japanese Leek (Negi)
1 tbsp sesame oil
STEP 1
Put chicken pieces into a small bowl and season them with salt.
Add sake and sliced ginger and let it marinate for 15-20 minutes.
STEP 2
Roughly cut all the vegetables into smaller pieces.
STEP 3
In a shallow pot or a pan, add water, soup packets, sake and bring to a boil.
STEP 4
Add the bottom part of napa cabbage and add the chicken. Once the chicken starts to cook, add in noodles.
Bring the heat to low and simmer for 1 minute and break the noodles apart.
STEP 5
Add the vegetables and cover the pot. Bring it back to a simmer and cook till everything is cooked through.
STEP 6
Pour over sesame oil on top to finish.