---
---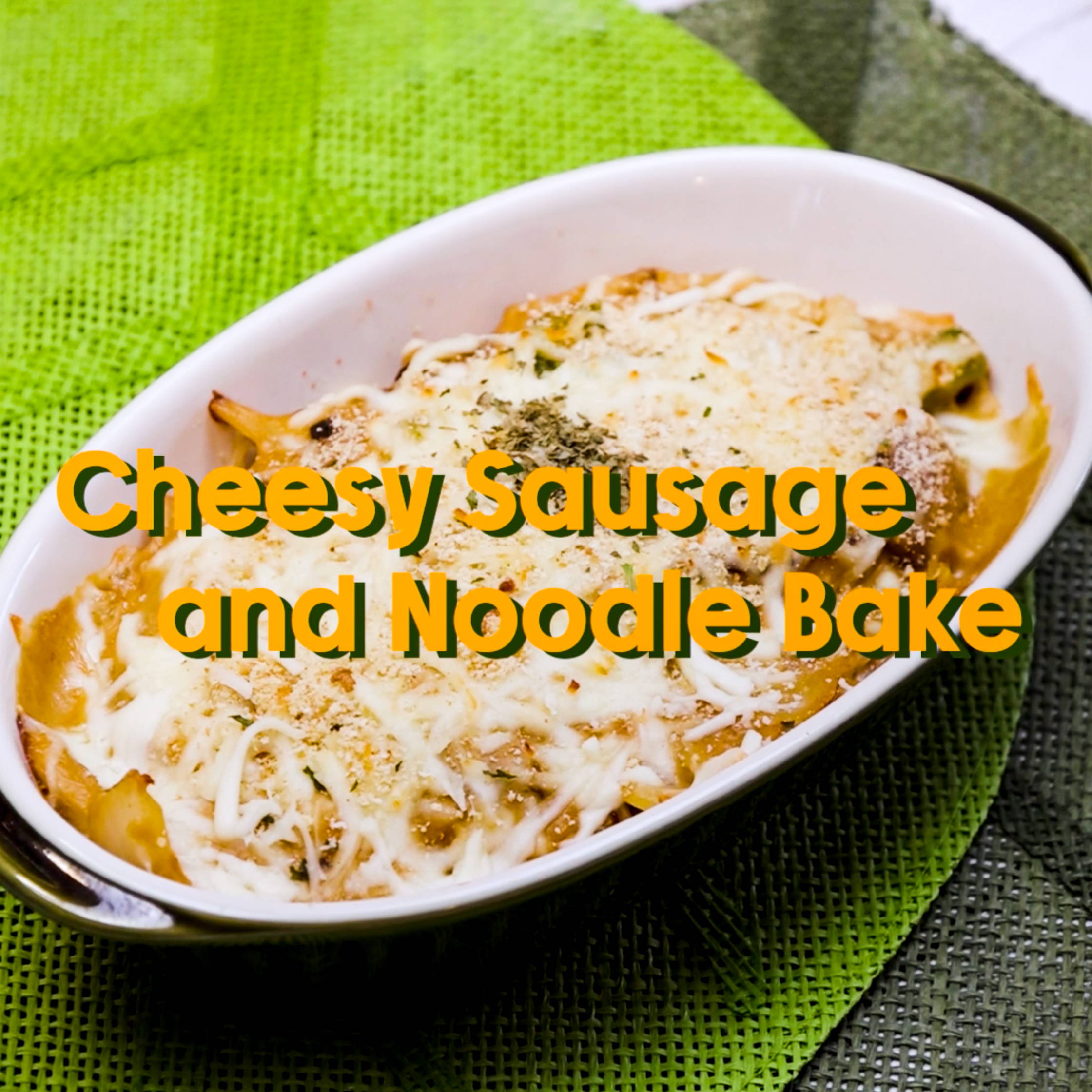 Cheesy Sausage
and Noodle Bake


Serves 2
Prep time: 10 minutes
Cook time: 30-35 minutes
Ingredients:
5 sausage links
2 packages Sapporo Ichiban Miso Ramen
4 cups boiling water
1 yellow onion, sliced
½ cup green bell pepper, sliced
1 ½ tablespoons butter
4 tablespoons flour
2 ½ cups milk
¼ cup shredded mozzarella cheese
1 ½ tablespoons Italian breadcrumb
Parsley to garnish
---
---
---
STEP 1
Fill a pan with water and bring to a boil. Add sausages, cover, and boil for 10 minutes.
Remove sausages from pan. Slice and set aside.
STEP 2
Break ramen into 4 equal-sized pieces and place them in a large bowl.
Pour boiling water over the ramen and soak until noodles are loosened. Drain and set aside.
STEP 3
In a pan, heat butter on medium heat. Add bell peppers and sauté for 2 minutes.

STEP 4
Add onions to the pan and sauté for 3 more minutes. Then add sliced sausages.

STEP 5
Mix in flour. Gradually add milk and stir until flour dissolves.

STEP 6
Add 1 tablespoon of powder from flavor packet. Stir to dissolve and remove from heat.


STEP 7
Place ½ of the sausage and vegetable mixture in a small baking dish or bread pan.
Top with noodles, then add the remainder of the sausage and vegetable mixture.
Cover with cheese and sprinkle with breadcrumbs.

STEP 8
Bake dish in the oven at 375° uncovered until cheese is melted, about 5-10 minutes.
Garnish with parsley and serve.