---
---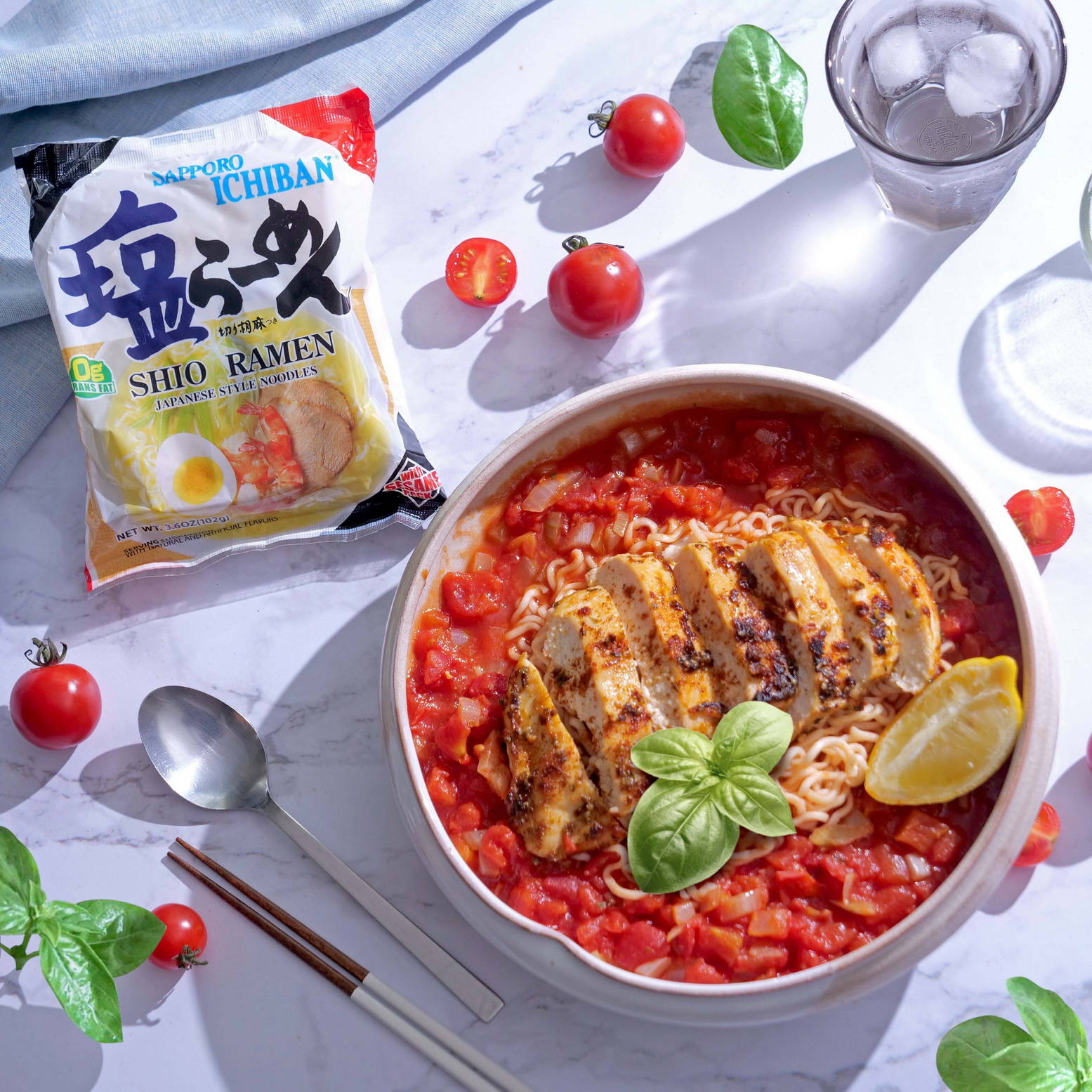 Serves 1
Prep time: 15 minutes
Cook time: 30 minutes
Ingredients:
1 package Sapporo Ichiban Shio Ramen
1 small chicken breas
For seasoning
½ teaspoon paprika
½ teaspoon garlic powder
½ teaspoon oregano
½ teaspoon onion powder
¼ teaspoon seasoning from flavor packet
1/8 teaspoon pepper
1/8 teaspoon cayenne
For broth
¼ yellow onion, diced
½ can crushed tomatoes (14 ounces)
¾ cups water
¼ teaspoon seasoning from flavor packet
---
---
---
STEP 1
Combine all ingredients for seasoning in a small bowl.
Generously spread seasoning on both sides of the chicken breast.
There may be leftover seasoning depending on the size of the breast.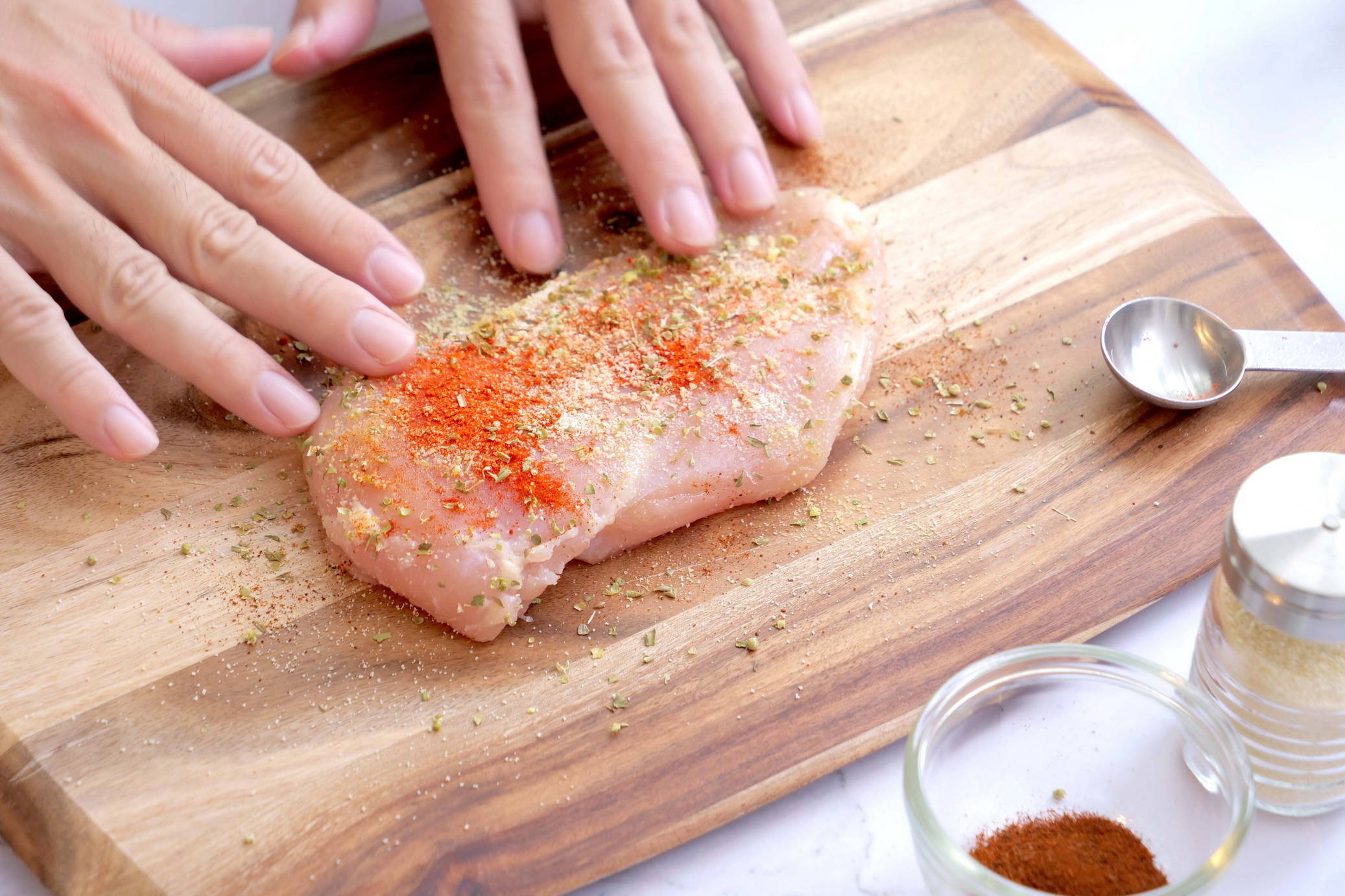 STEP 2
In a pan, heat 2 tablespoons cooking oil over medium.
Add chicken and cook for 5-7 minutes on each side or until the chicken reaches an internal temperature of 165°.
Remove chicken from pan and set aside. Allow chicken to rest for 10-15 minutes before slicing.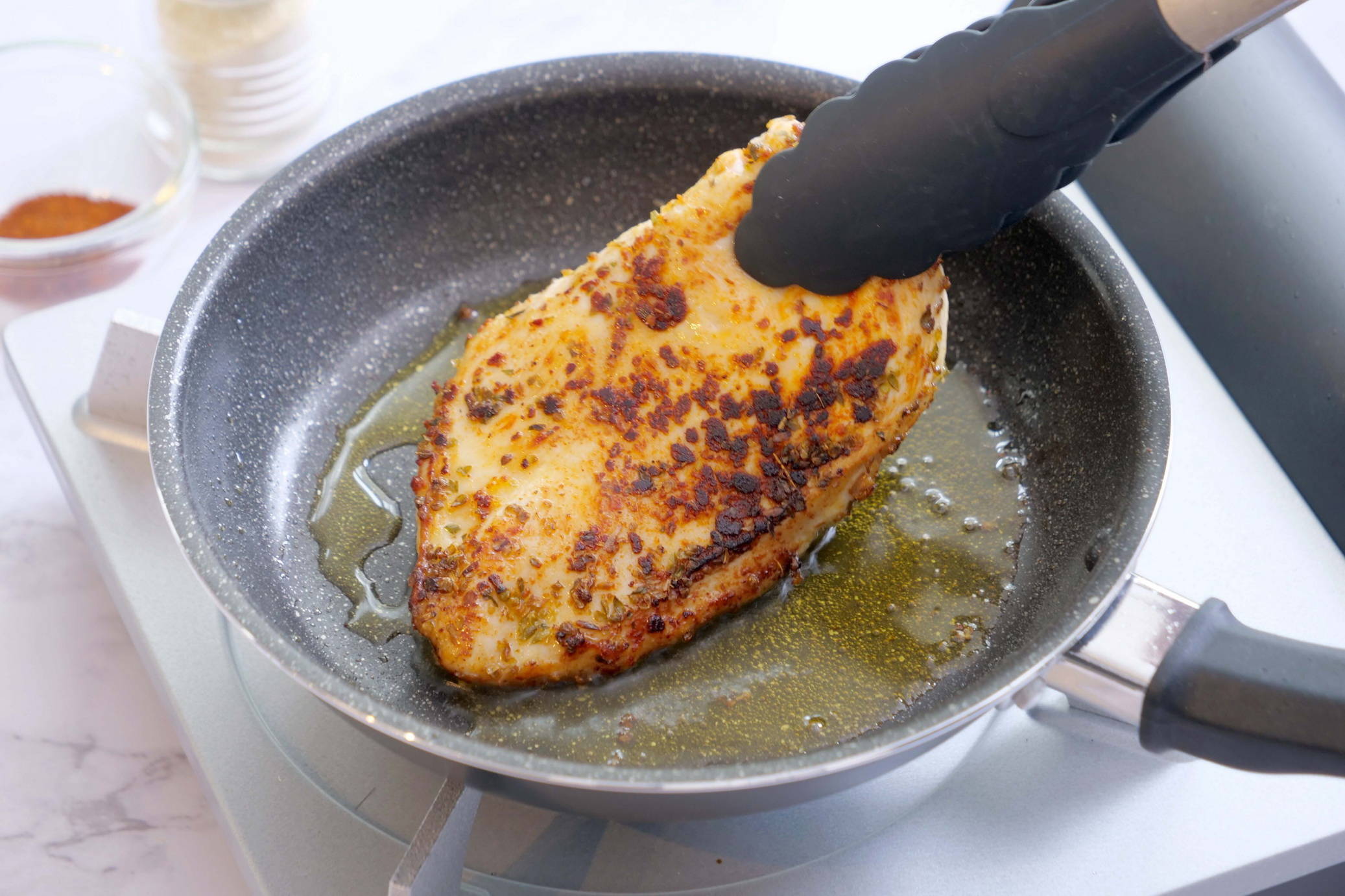 STEP 3
Meanwhile, prepare noodles by bringing 2 cups of water to a boil.
Add ramen and boil for three minutes.
Drain and rinse noodles with cold water and place them in a bowl.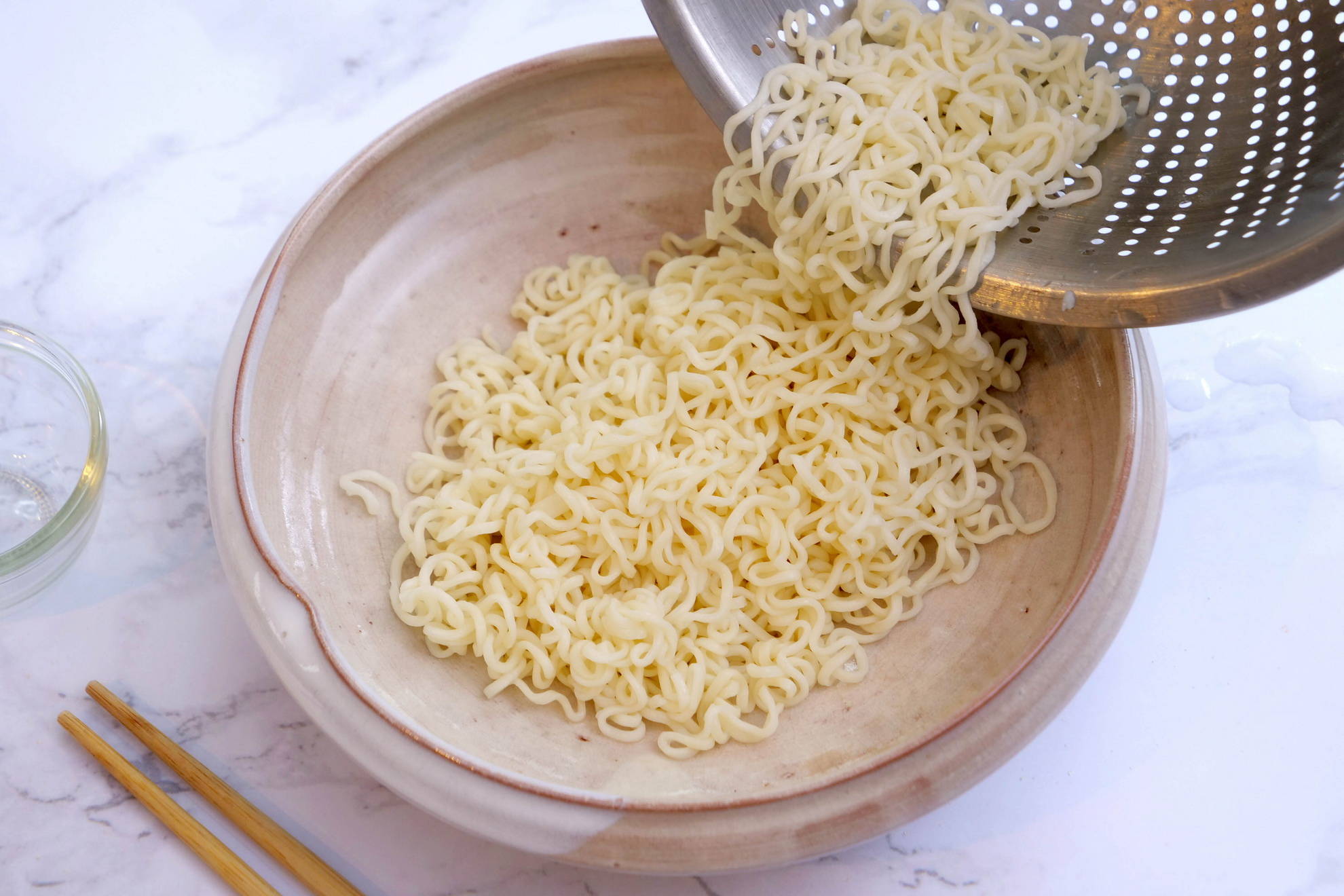 STEP 4
To make the broth, heat 1 tablespoon of cooking oil in a pan over medium.
Add onion and sauté until translucent, about 5 minutes.

STEP 5
Add remaining broth ingredients to your pan.
Once boiling, reduce heat to a simmer and continue to cook for 3 minutes, stirring occasionally.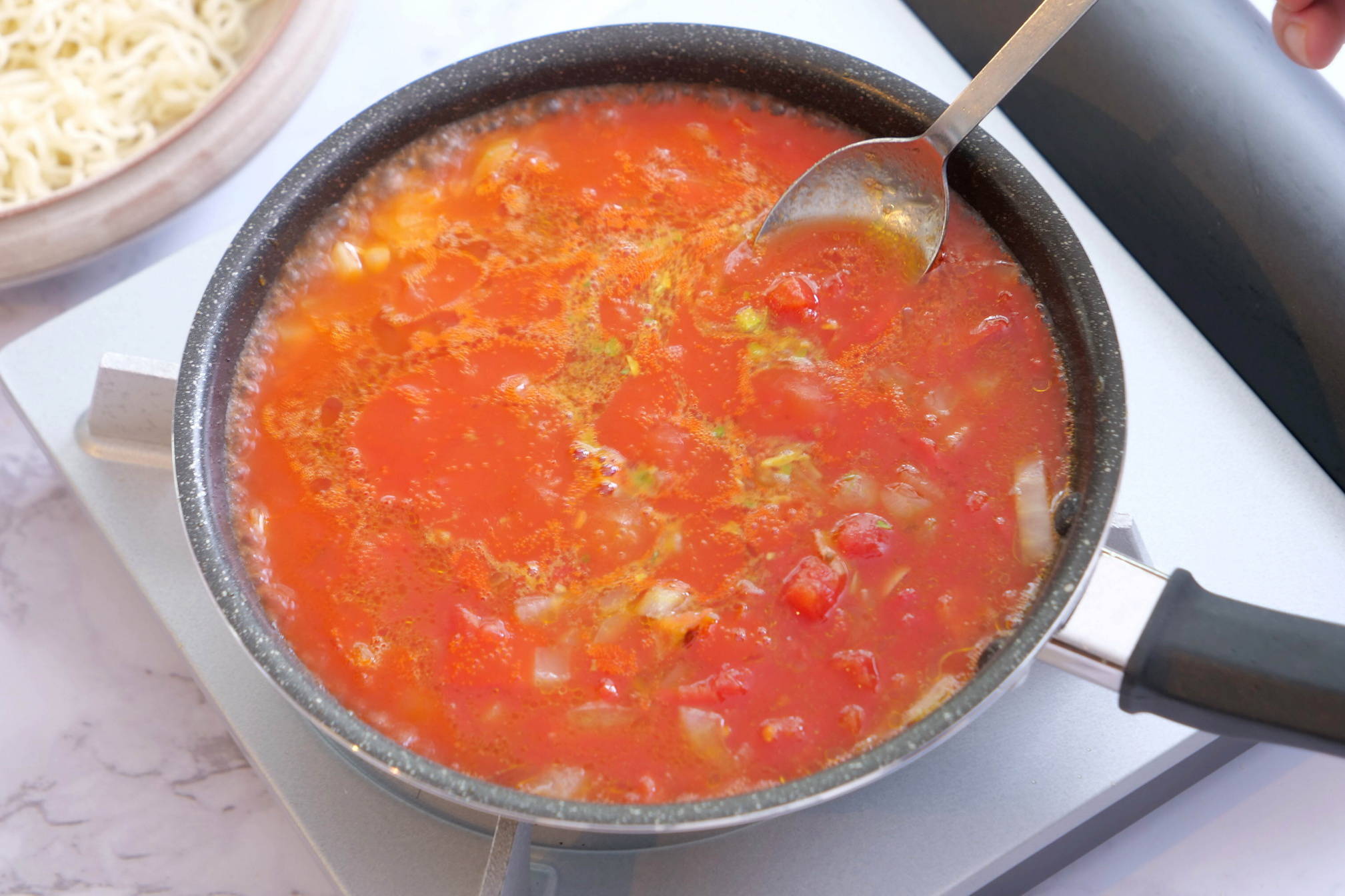 STEP 6
Pour broth over the ramen. Add chicken slices and serve.