---
---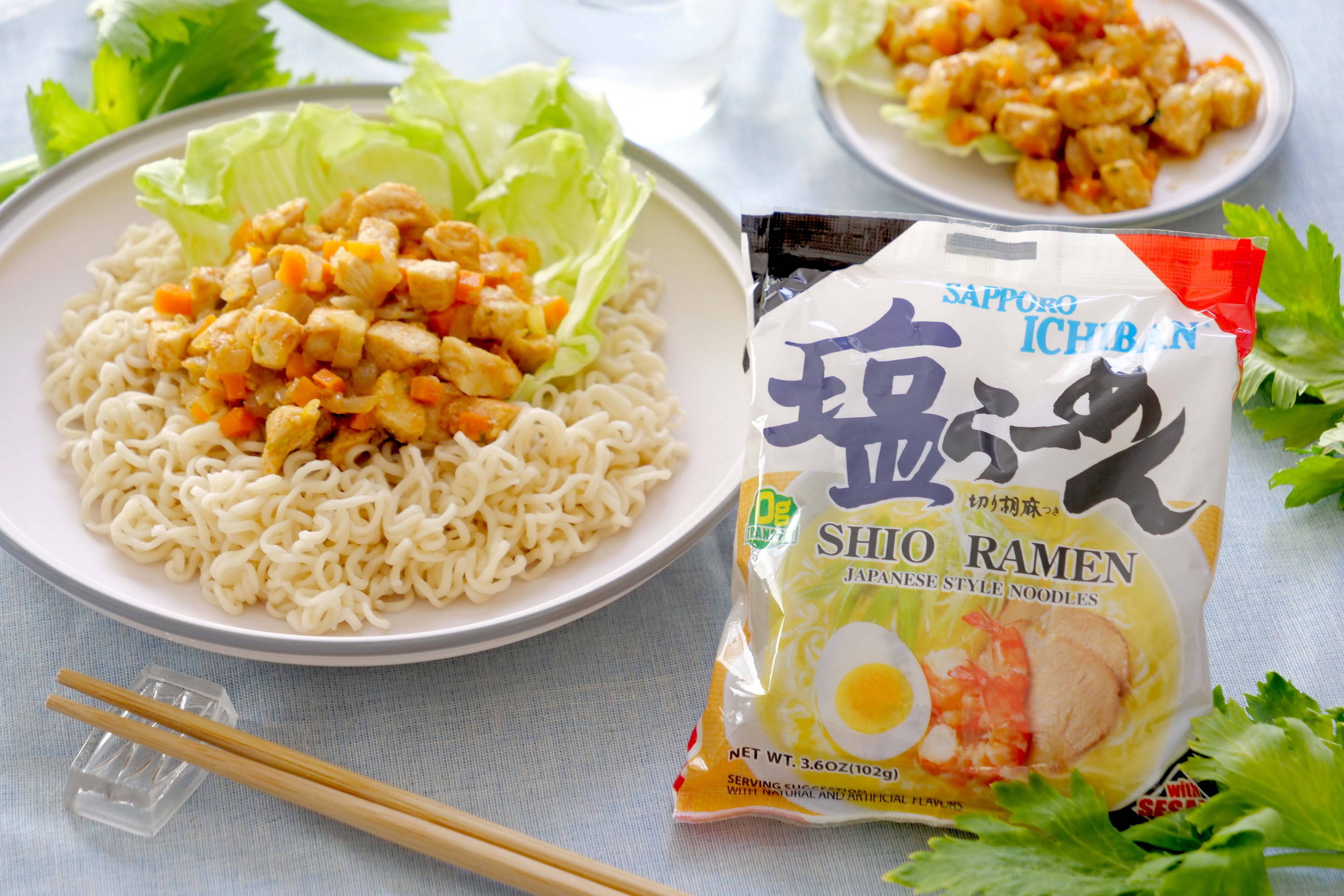 Cajun Chicken Chilled Noodle


Serves 1
Prep time: 10-15 minutes
Cook time: 10-15 minutes
Ingredients:
1 package Sapporo Ichiban Shio Ramen
1 skinless chicken breast cut into ½ inch cubes
½ teaspoon chili powder
2 tablespoons onion, minced
2 tablespoons carrots, minced
2 tablespoons celery, minced
½ tablespoon jalapeños, minced (use less or omit for a less spicy version)
1 teaspoon tomato paste
1 leaf romaine lettuce, chopped
---
---
---
STEP 1
Sprinkle chili powder and a pinch of salt and pepper on both sides of the chicken. Set aside.
STEP 2
Dissolve flavor packet in 3 tablespoons of cold water to make a broth. Set aside.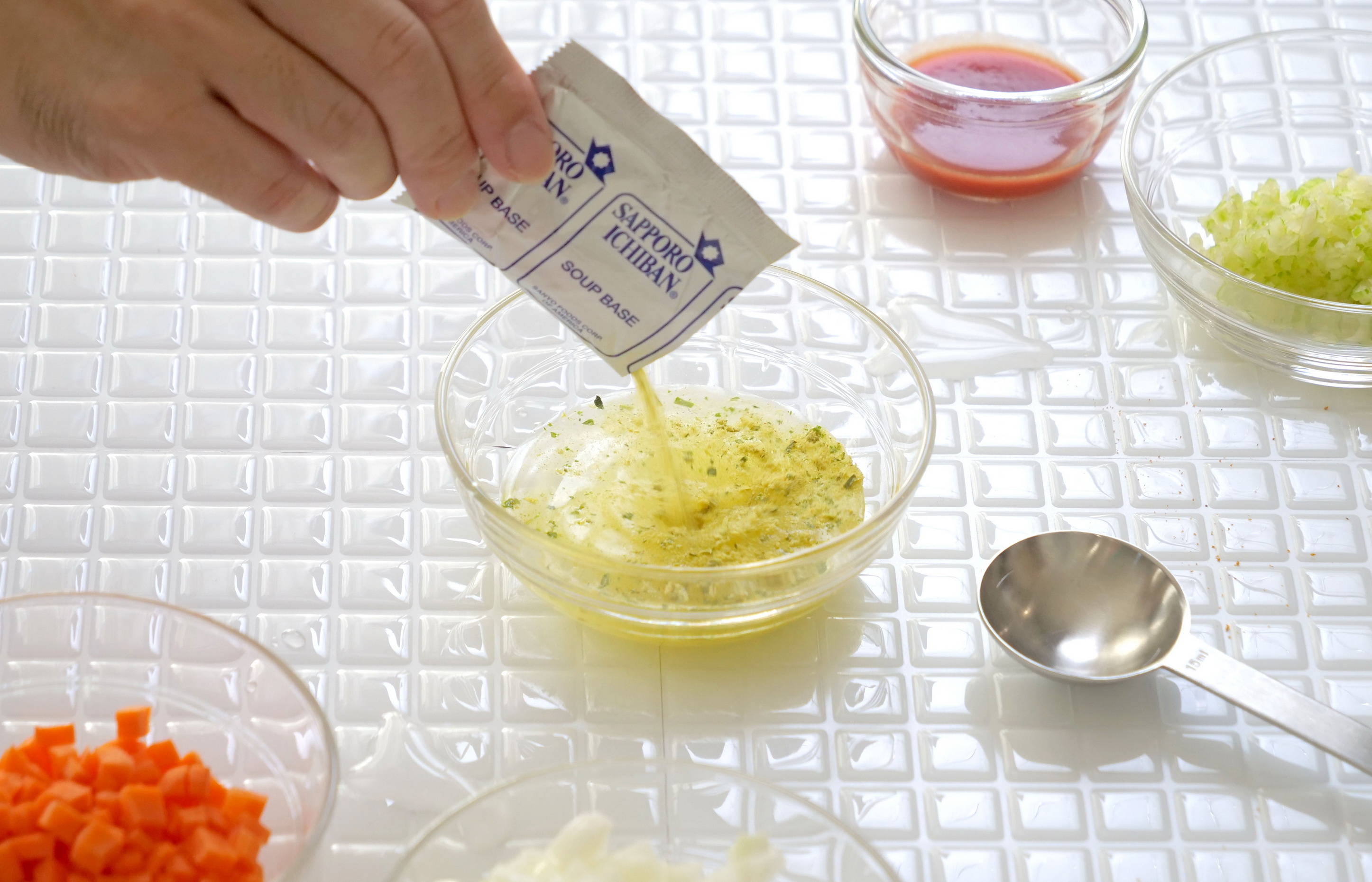 STEP 3
Heat 2 tablespoons of cooking oil in a pan over medium.
Add onion, carrots, celery and jalapeños and sauté until tender, about 2 minutes.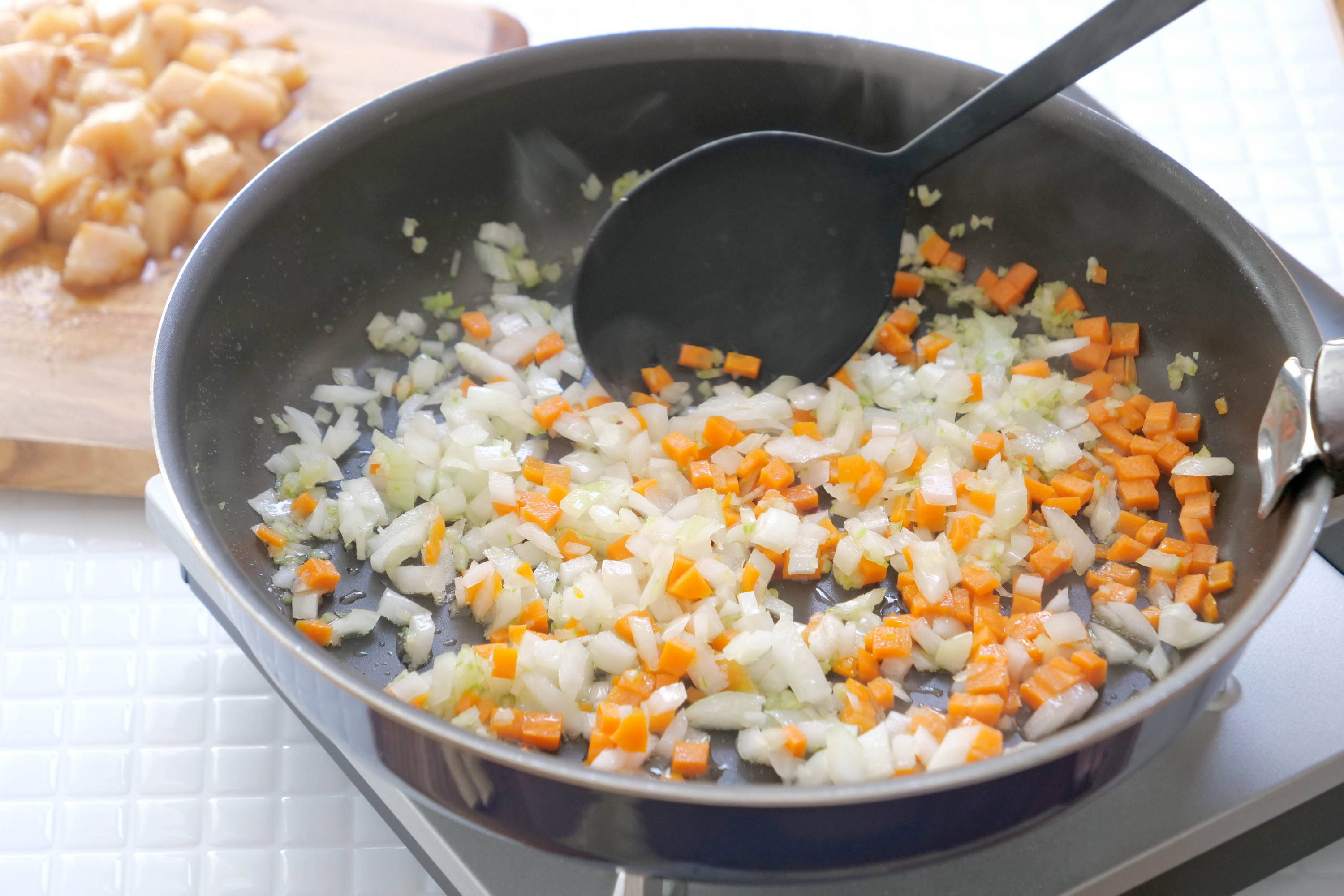 STEP 4
Add chicken, tomato paste, and broth to the pan.
Stir and continue to cook until chicken is done, about 3-5 minutes.
Remove from heat and transfer to a bowl. Cover and chill in the refrigerator.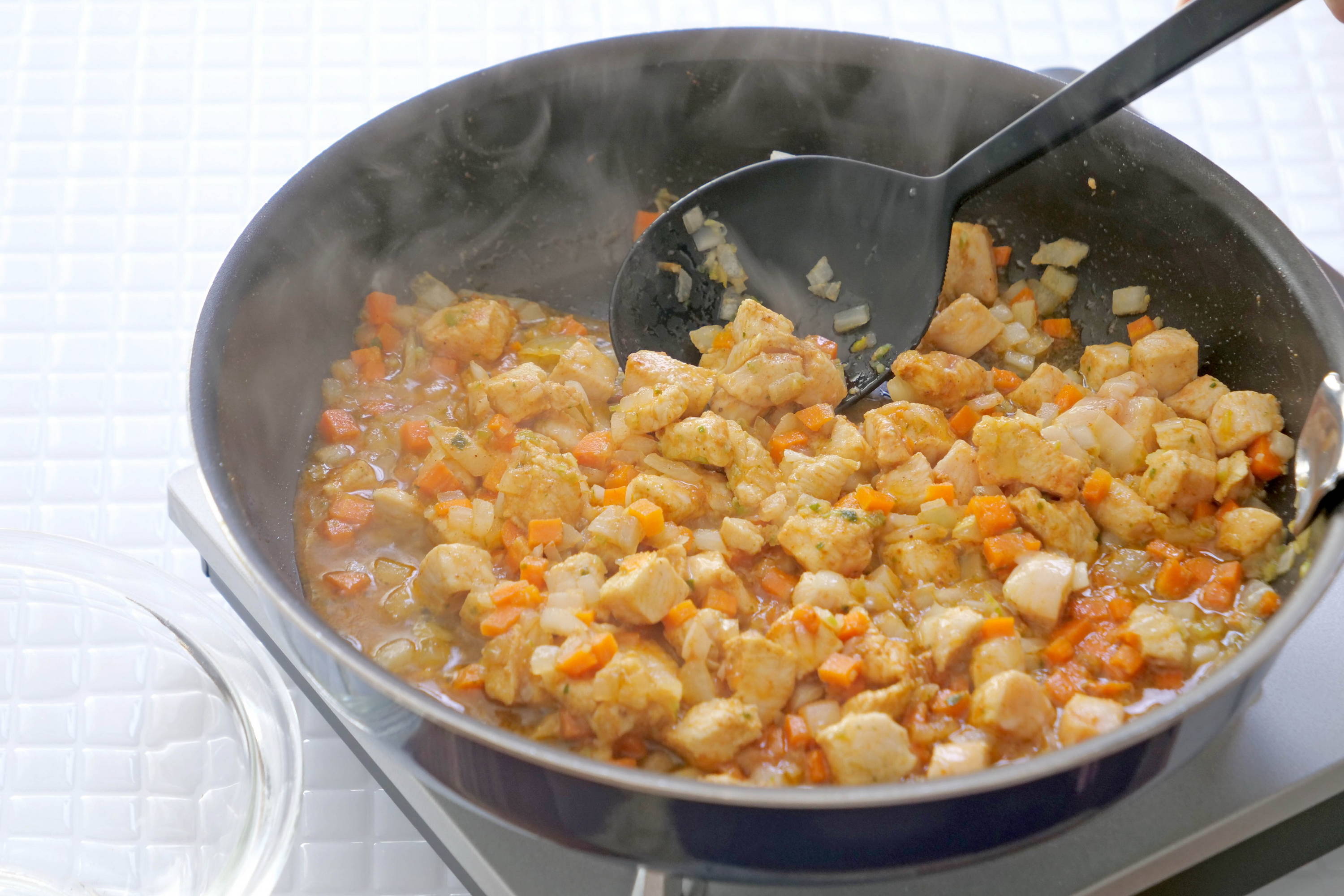 STEP 5
While the chicken mixture is cooling, prepare ramen. In a small pot, boil 2 cups of water.
Add ramen and boil for 4 minutes. Drain and rinse with cold water.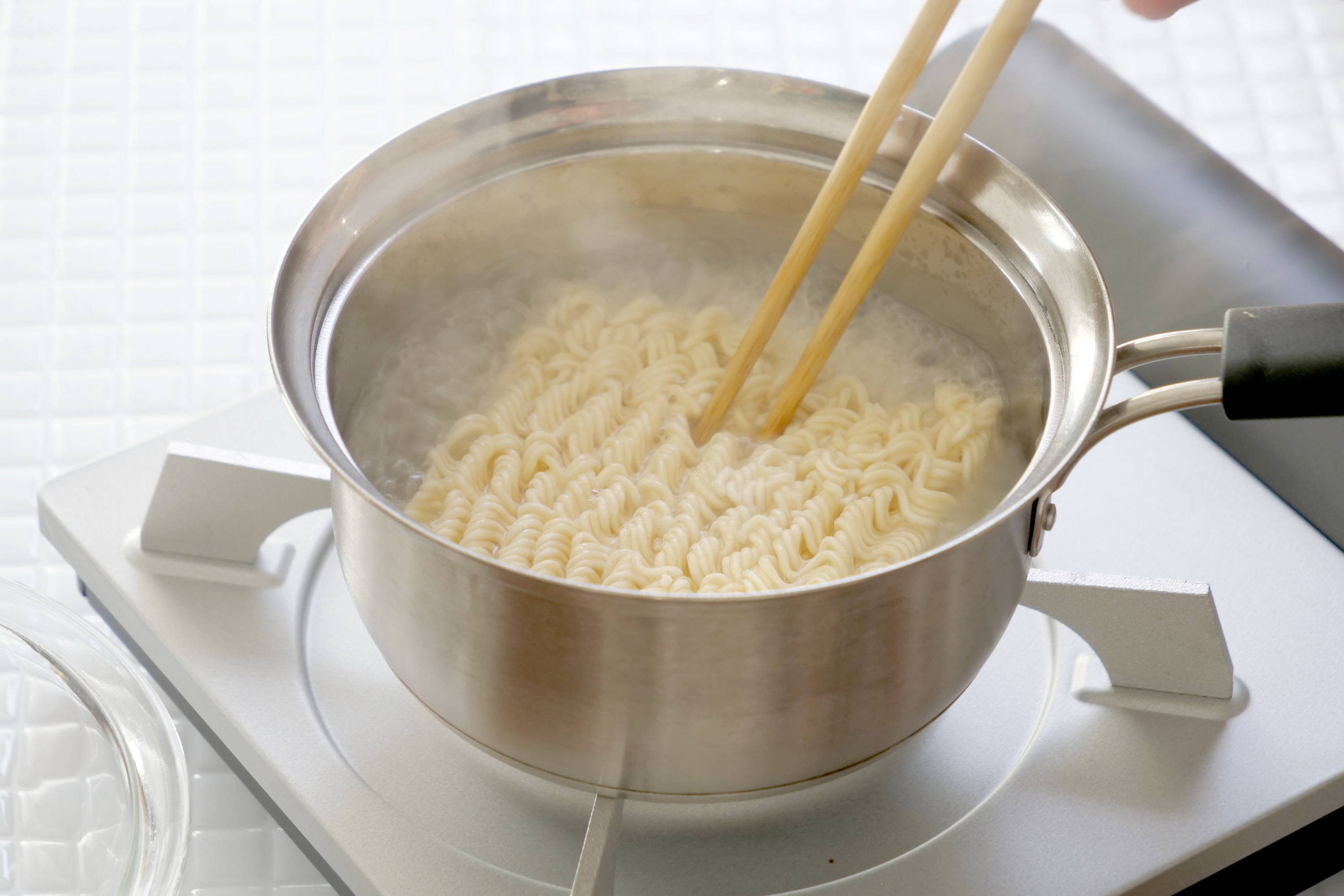 STEP 6
Place noodles in a bowl.
Make a bed of lettuce on top of the noodles and spoon the chilled chicken mixture on top of the lettuce.