---
---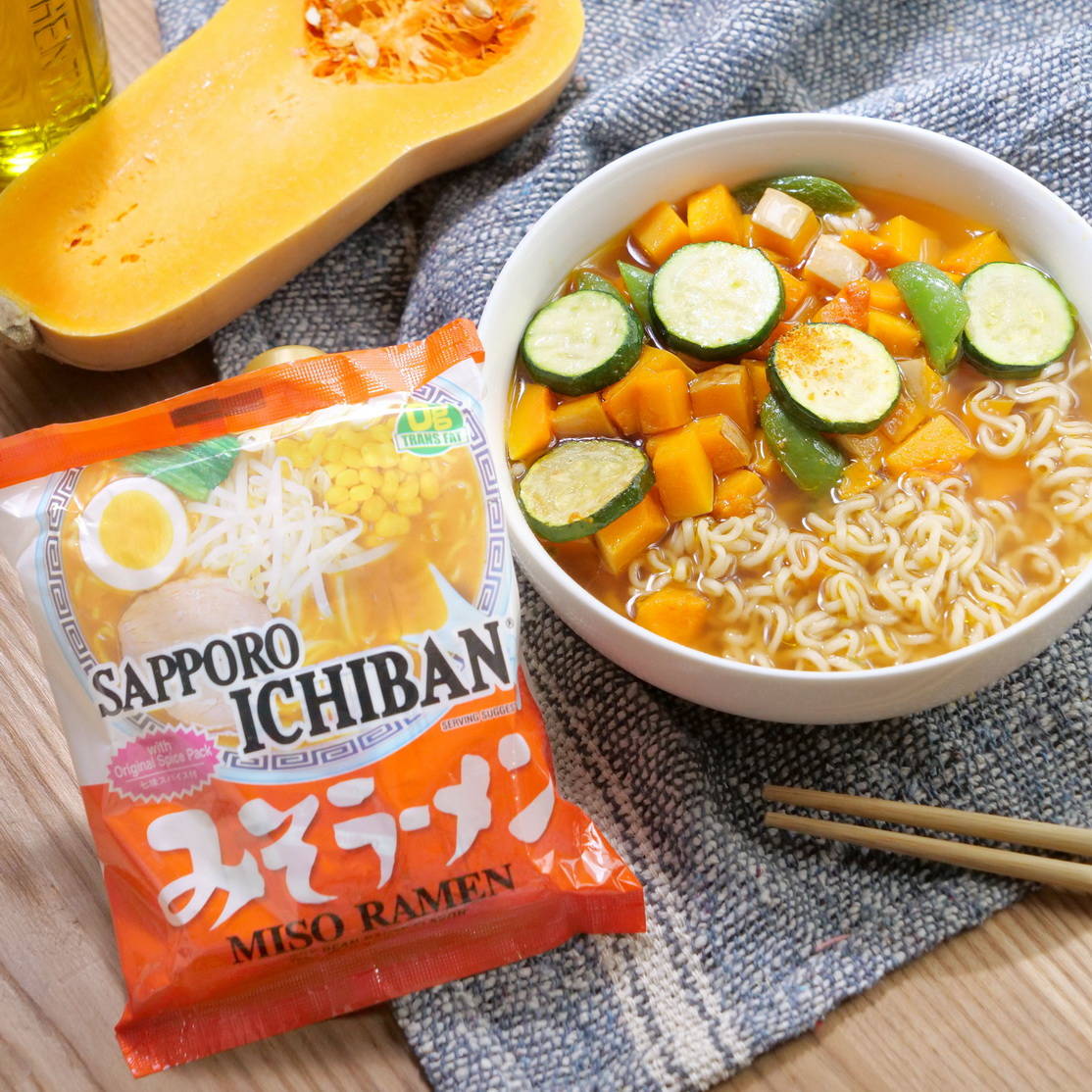 Serves 1
Prep time: 10 minutes
Cook time: 20 minutes
Ingredients:
1 package Sapporo Ichiban Miso Ramen
2 tablespoons olive oil
¼ cup cubed butternut squash (approximately ¼ inch cubes)
¼ zucchini, sliced
2 snap peas, cut in half
---
---
---
STEP 1
In a pan, heat two tablespoons of olive oil over medium. Add butternut squash, zucchini and snap peas.
Fry until vegetables are fork-tender, about 15 minutes. Remove from heat and set aside.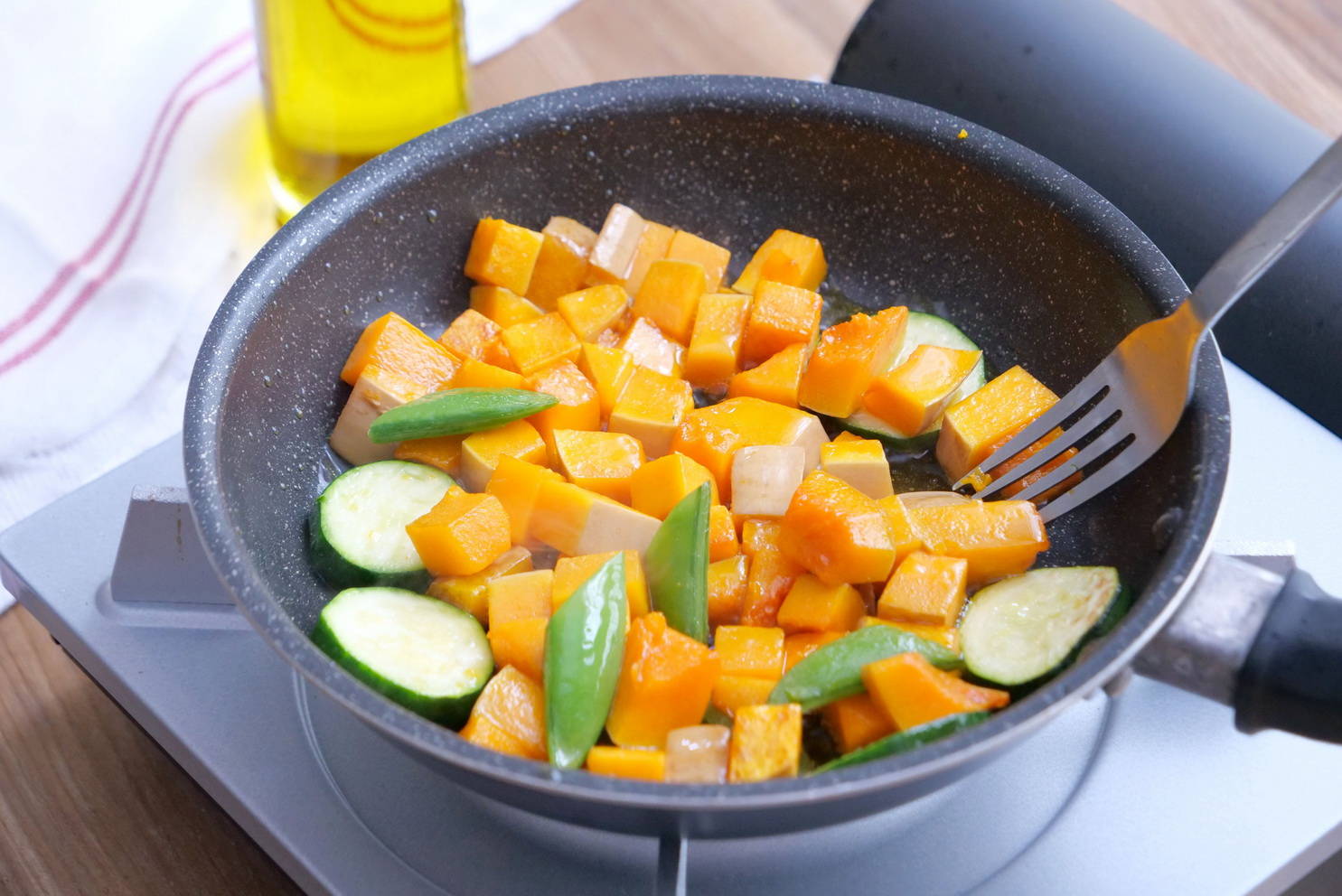 STEP 2
In a separate pot, bring 2 cups of water to a boil. Add ramen and boil for 3 minutes, stirring occasionally.
Remove from heat and add soup seasoning. Stir until dissolved and transfer to a bowl.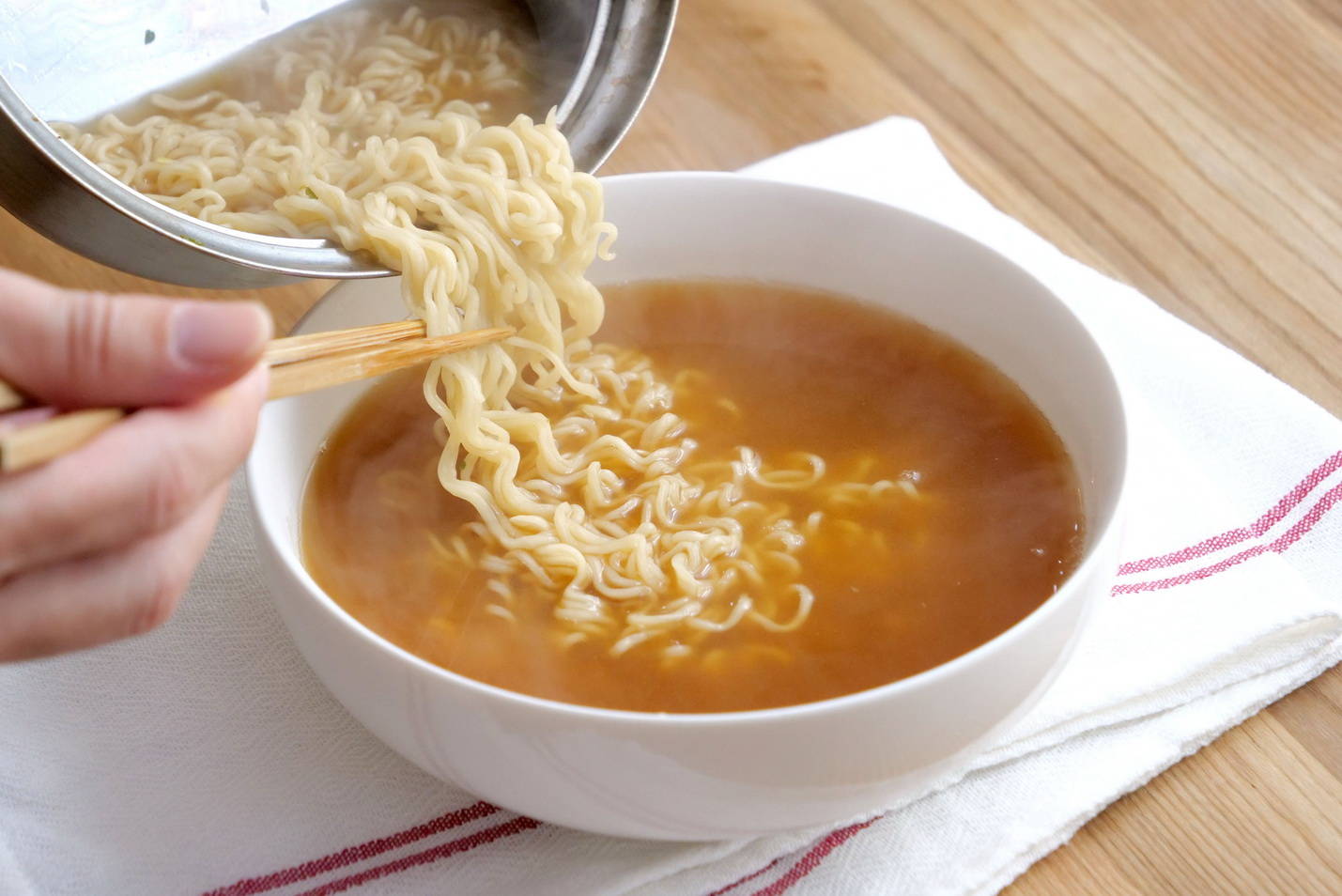 STEP 3
Top ramen with vegetable mixture. Garnish with shichimi spices and serve.