---
---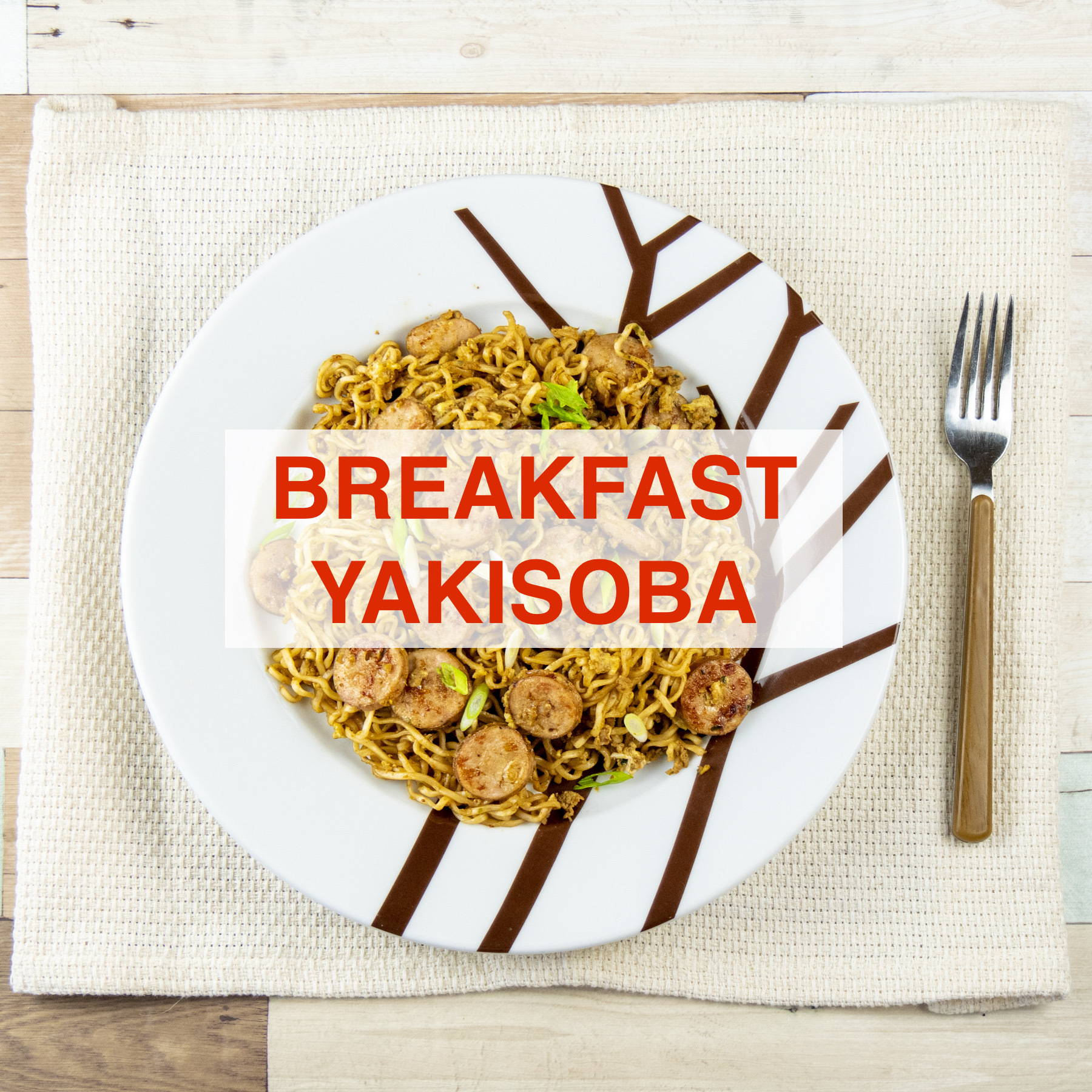 Who said you can't have ramen for breakfast?


Serves: 1
Prep Time: 10 minutes
Cook Time: 5 minutes
1 Package Sapporo Ichiban Yakisoba
2 eggs, beaten
2 sausage links, cooked and sliced
1 tablespoon green onion, sliced
---
---
---
---
---
---
STEP 1
In a nonstick pan, bring 1 cup of water to a boil. Add noodles.
After 1 minute, flip noodles and cook for an additional minute, stirring occasionally.
STEP 2
When noodles become separated and water has been absorbed, season with enclosed seasoning packet. Stir well.

STEP 3
Pour eggs over noodles. Add sausage and cook until eggs are set, stirring occasionally.
STEP 4
Transfer breakfast ramen to a plate and garnish with green onion.