---
---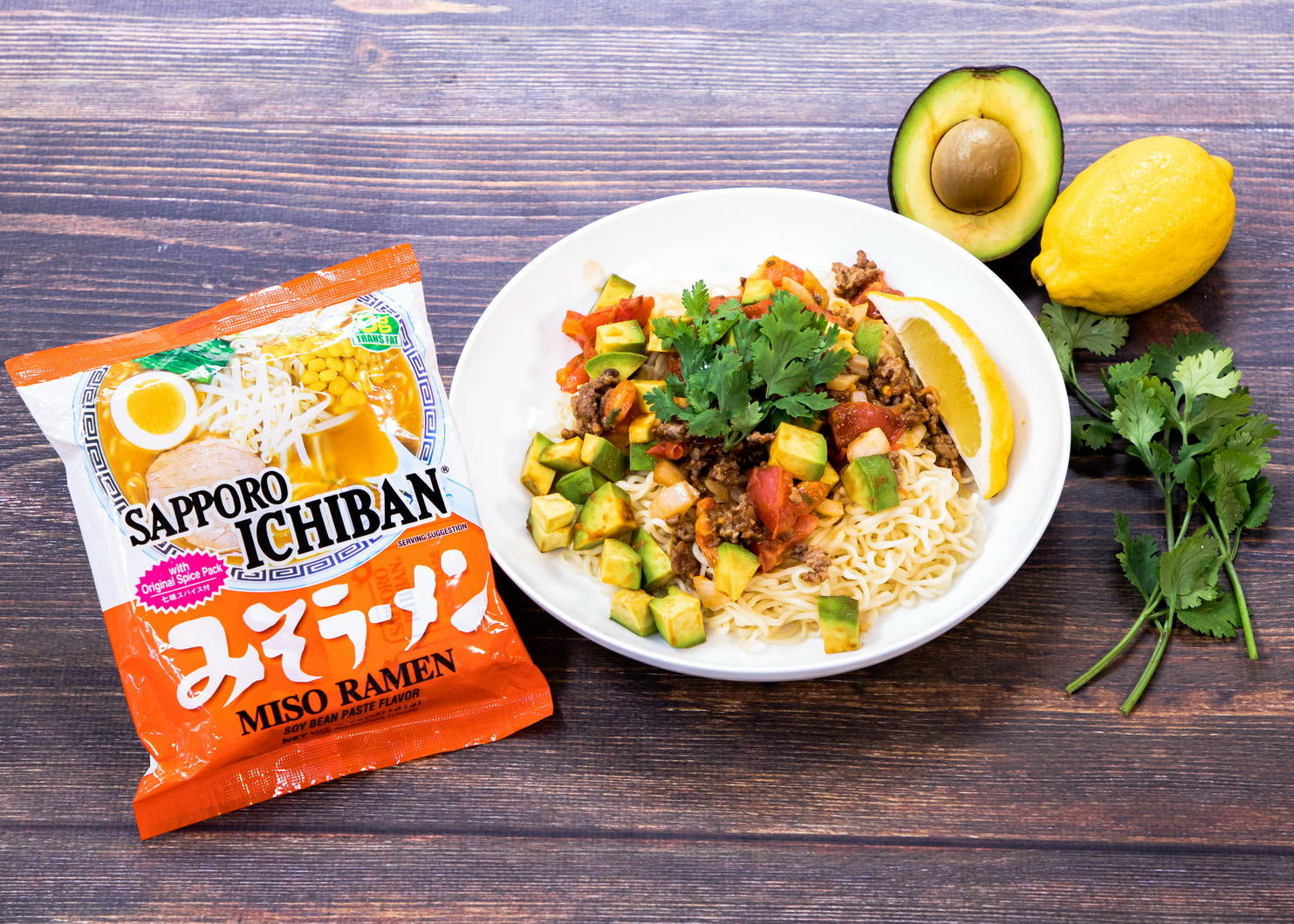 Serves 1
Prep time: 5-10 minutes
Cook time: 8-12 minutes
Ingredients:
1 package Sapporo Ichiban Miso Ramen
4 ounces ground beef
1 tomato, diced
½ avocado, diced
1/8 yellow onion, finely chopped
1 teaspoon olive oil
1 ¼ teaspoons of seasoning from flavor packet
Juice from ½ a lime (optional)
Hot sauce to taste
Cilantro for garnish
---
---
---
STEP 1
In a pan, heat olive oil on medium-high heat.
Add ground beef and break up with a spatula. Cook for about five minutes, or until meat begins to brown.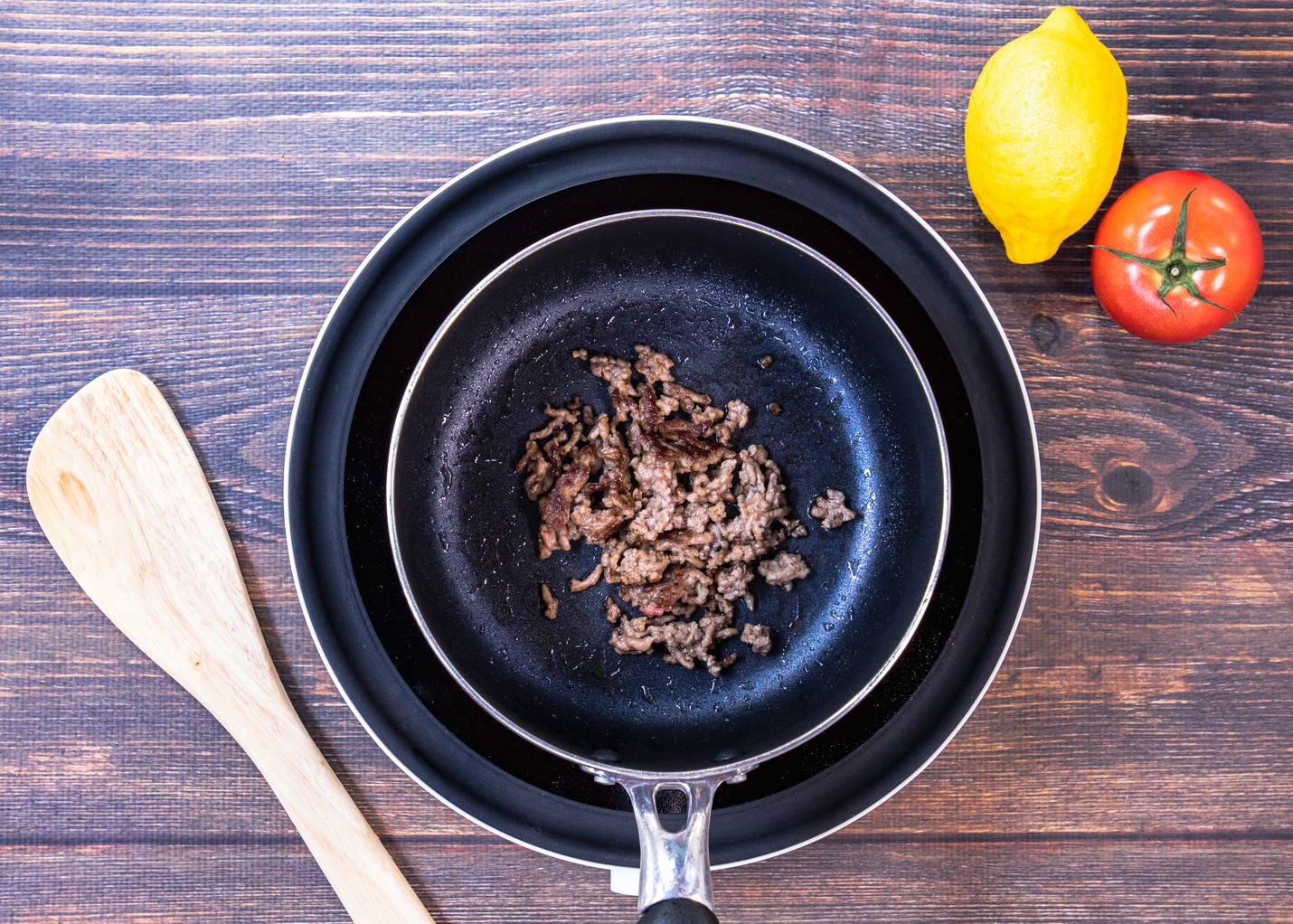 STEP 2
Add 1 ¼ teaspoons of seasoning, tomato and onion to the ground beef and cook for 2-3 minutes or until onions are translucent. Remove from heat.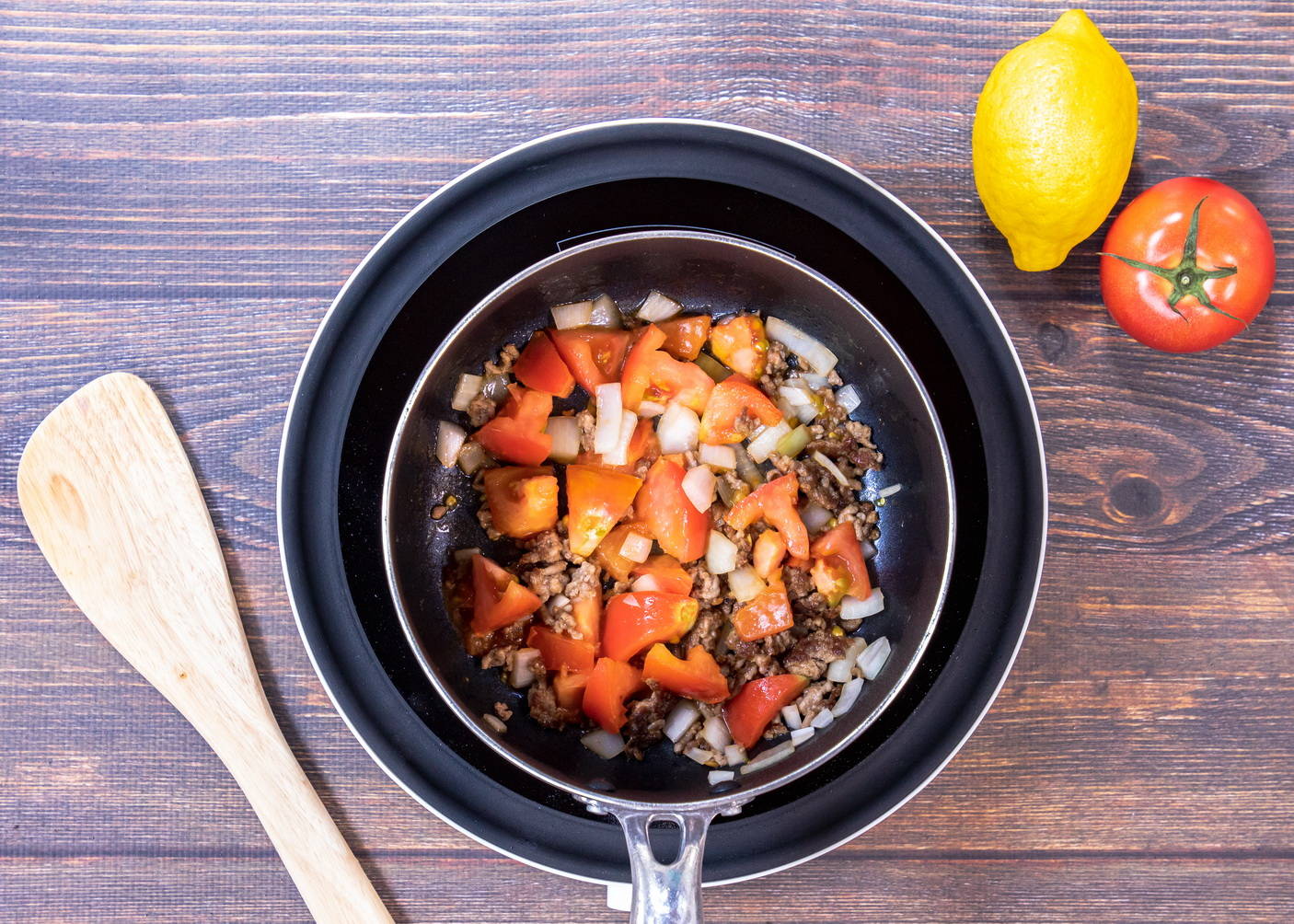 STEP 3
In a saucepan, bring two cups of water to a boil. Add ramen and boil for 4 minutes. Drain and rinse noodles with cold water.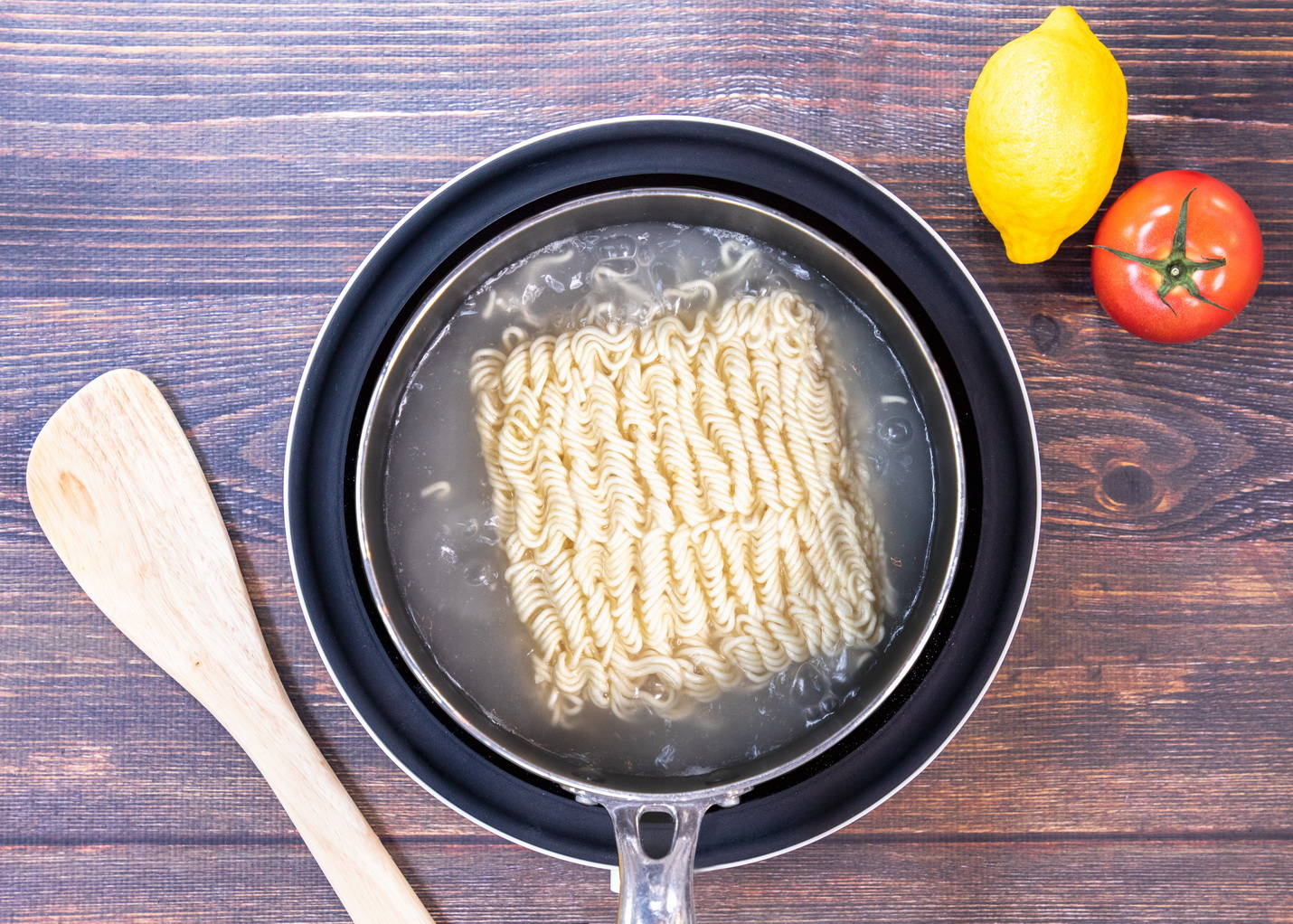 STEP 4
Place noodles in a bowl and top with ground beef mixture. Add avocado, hot sauce, cilantro, and lime if using.