---
---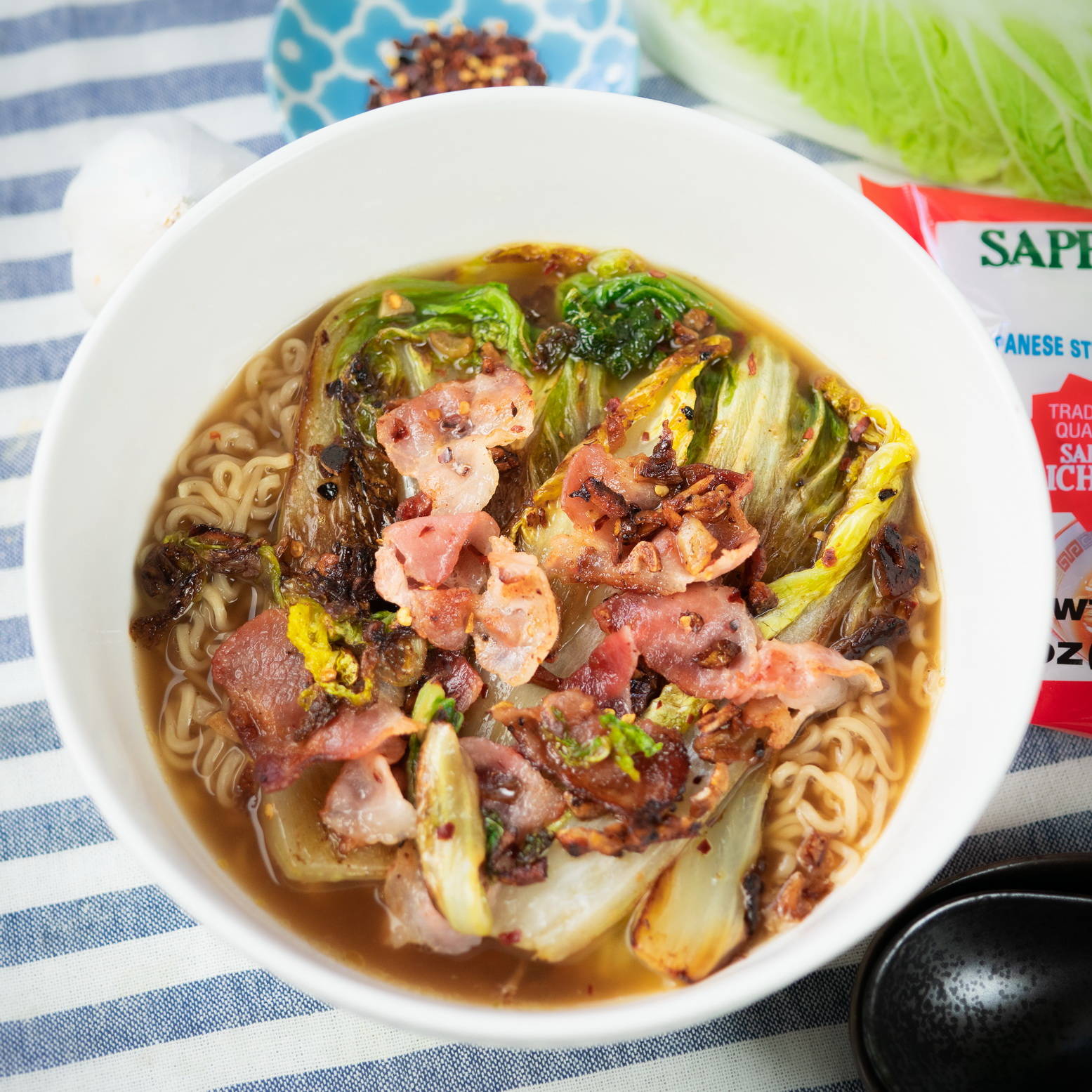 Serves 1
Prep time: 5 minutes
Cook time: 20 minutes
Ingredients:
1 package Sapporo Ichiban Original Ramen
1 ½ tablespoons olive oil
1/8 head of Napa cabbage, chopped
1 garlic clove, minced
1 teaspoon soy sauce
Pinch of red pepper flakes
2 strips bacon
Pepper to taste
---
---
---
STEP 1
In a pan, heat olive oil over medium. Add garlic and cabbage.
Sprinkle cabbage with soy sauce and red pepper flakes and sauté until cabbage is tender, about 5-7 minutes.
Remove from heat.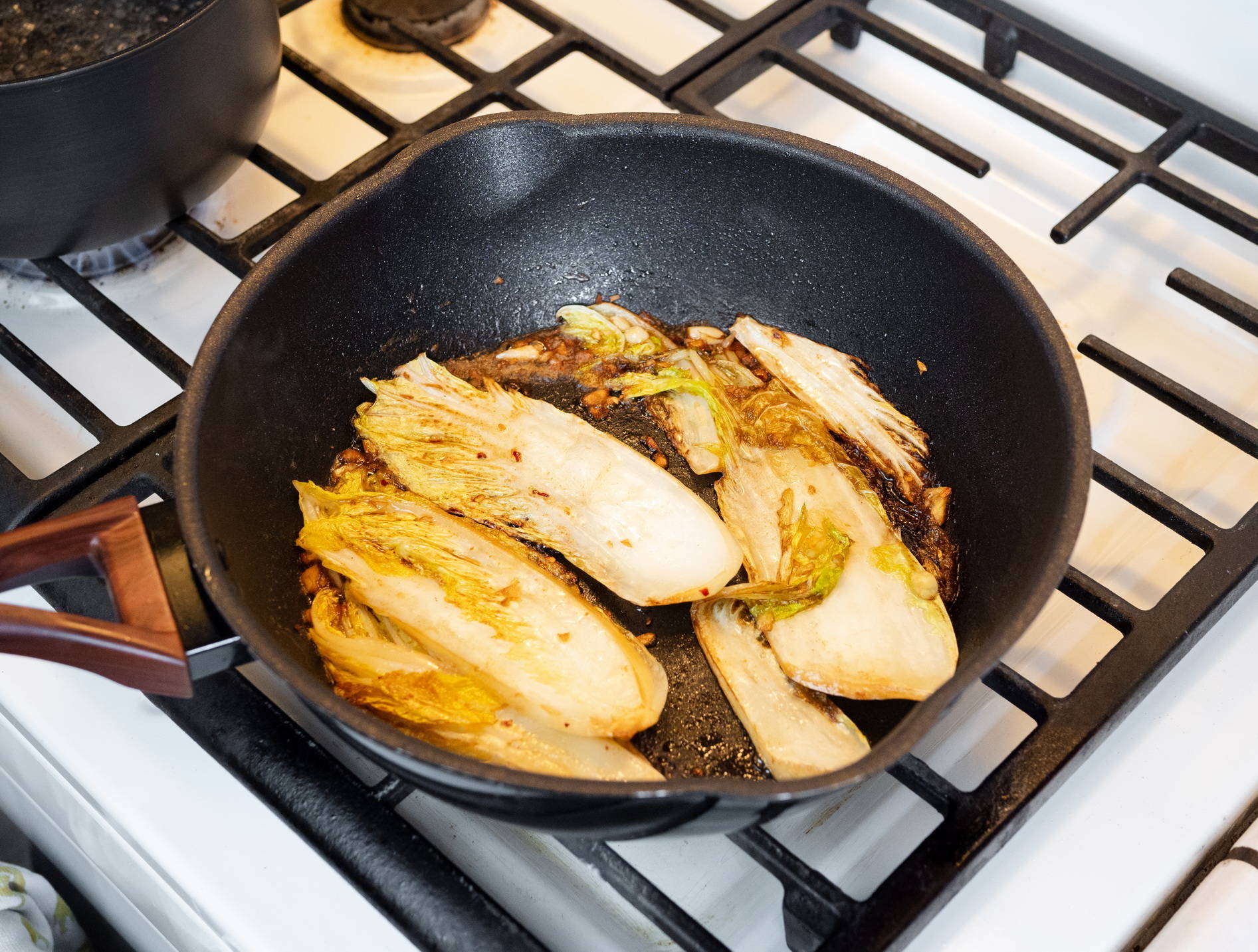 STEP 2
Place bacon strips in a separate pan and heat over medium-low.
Cook until crispy, turning frequently.
Remove from pan and place on a plate lined with paper towels.
Once the bacon has cooled, roughly chop and set aside.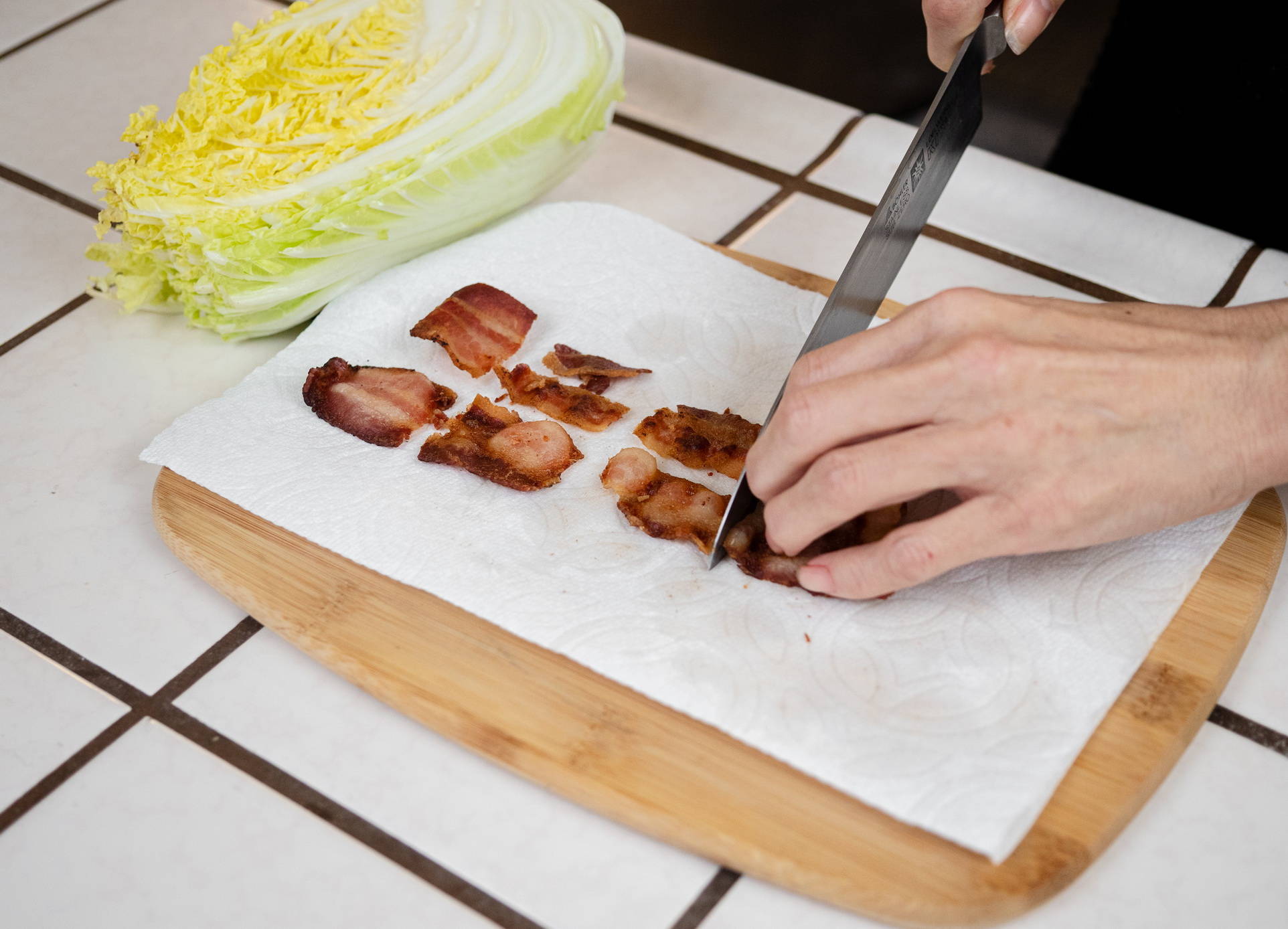 STEP 3
Prepare ramen according to package instructions.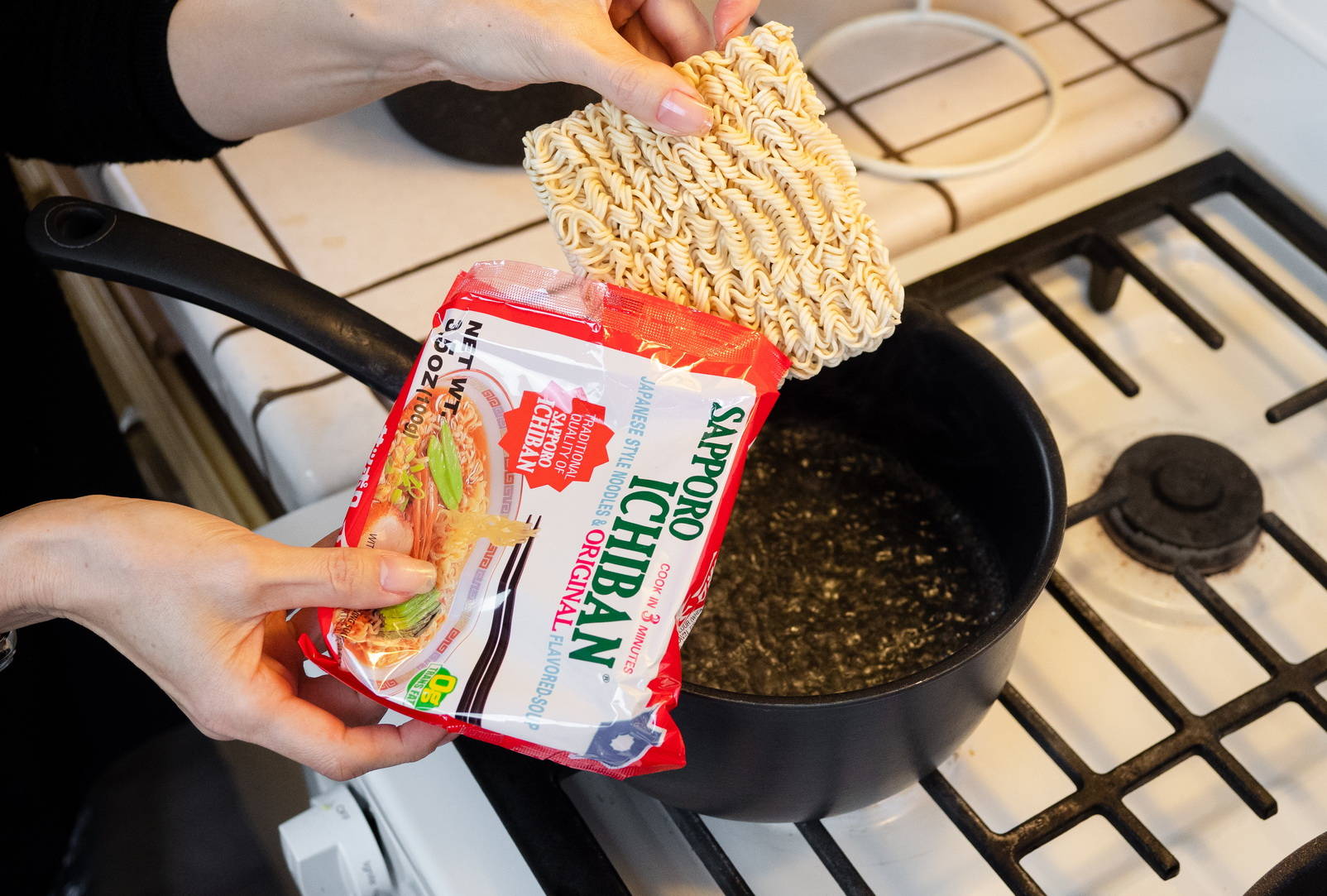 STEP 4
Serve in a bowl and top with cabbage, bacon, and pepper to taste.