---
---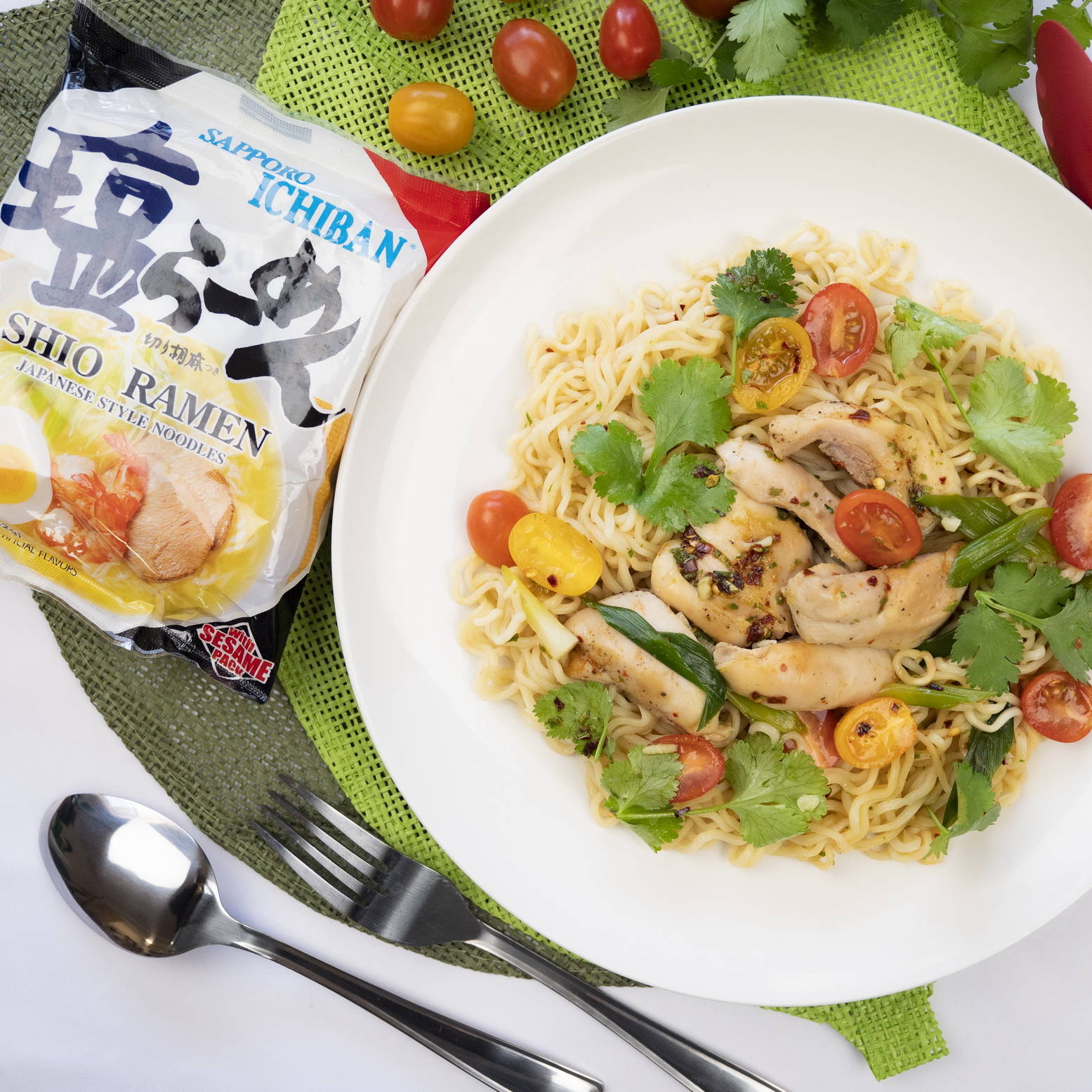 Aromatic Steamed Chicken Ramen


Serves 1
Prep time: 10 minutes
Cook time: 10 minutes
Ingredients:
1 package Sapporo Ichiban Shio Ramen
3 oz chicken thigh, thinly sliced and seasoned with salt and pepper
1 teaspoon soy sauce
1 teaspoon lemon juice
½ teaspoon crushed red pepper
1 clove garlic, minced
½ inch piece of ginger, grated
¼ green onion, sliced
Pinch of paprika
¼ cup cilantro, chopped
¼ cup tomato, diced
---
---
---
STEP 1
Put soy sauce, lemon juice, crushed red pepper, and ½ of the powder from the attached seasoning packet into a bowl.
Stir to combine, then set sauce aside.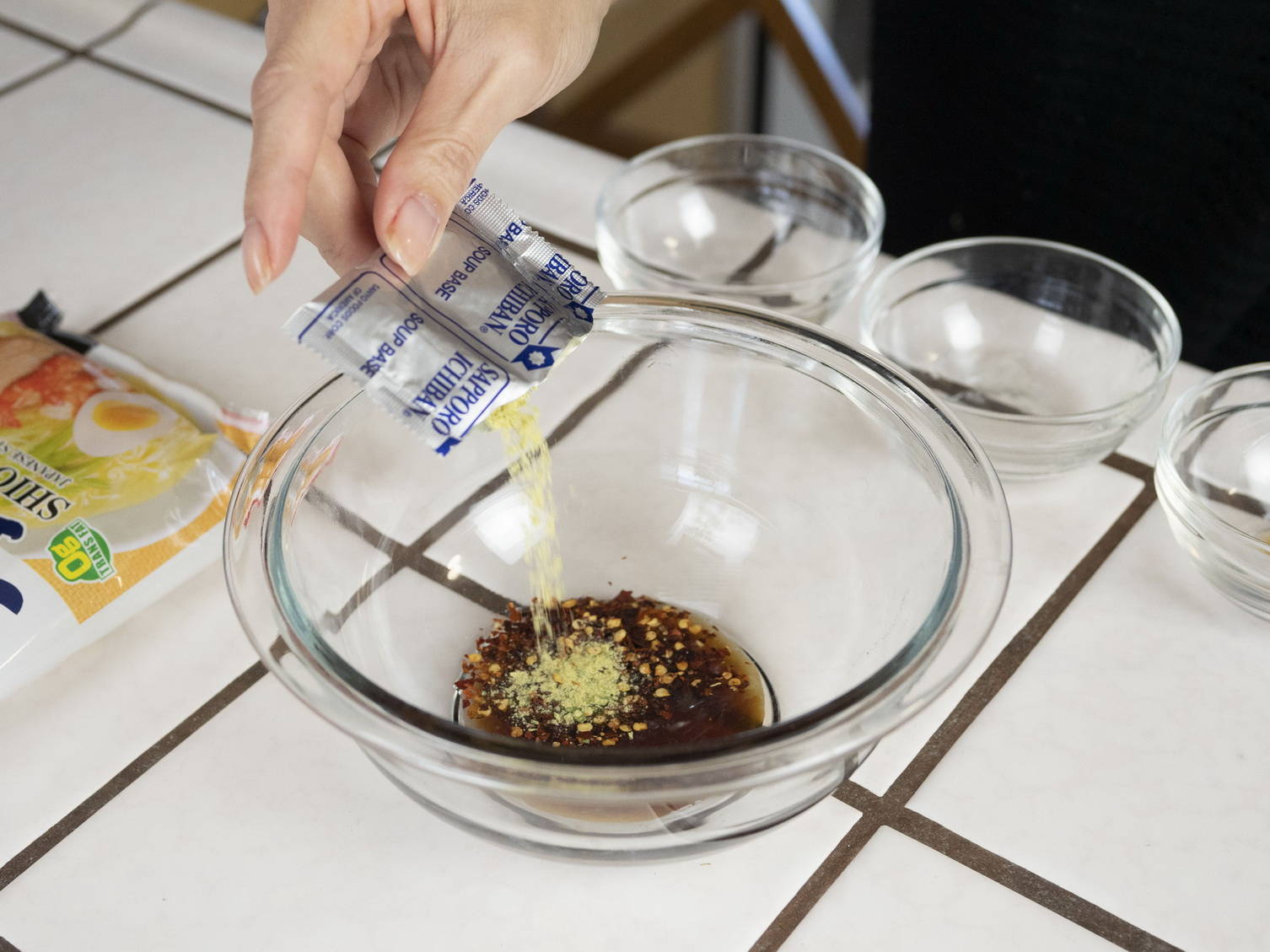 STEP 2
Make a boat-shaped bowl out of a large piece of foil.
Make sure the sides of your boat are high enough to hold several ingredients and water.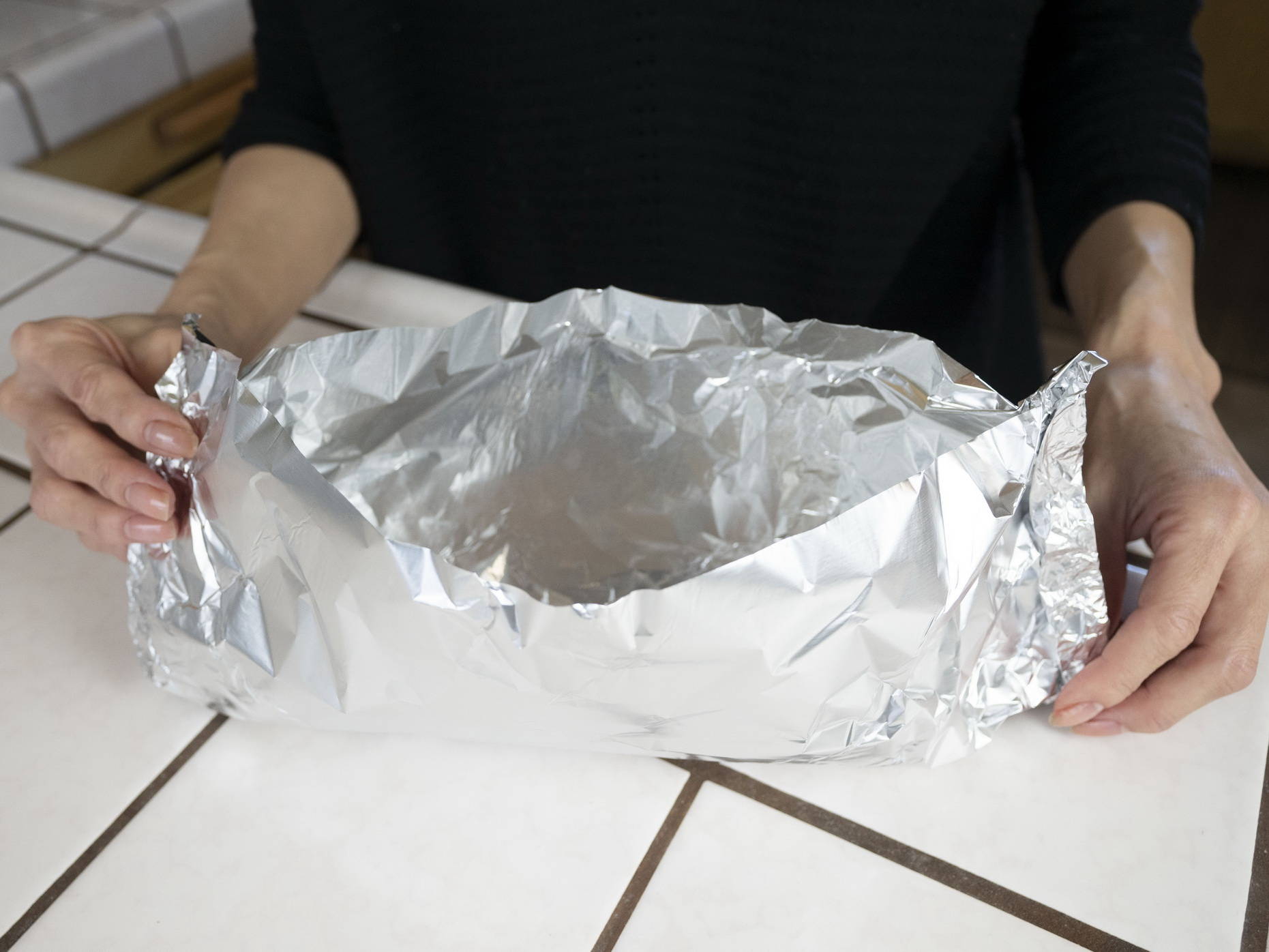 STEP 3
Place garlic, ginger and green onions in your boat.

STEP 4
Break ramen into quarters and add your boat.
Top ramen with chicken and a pinch of seasoning powder and paprika.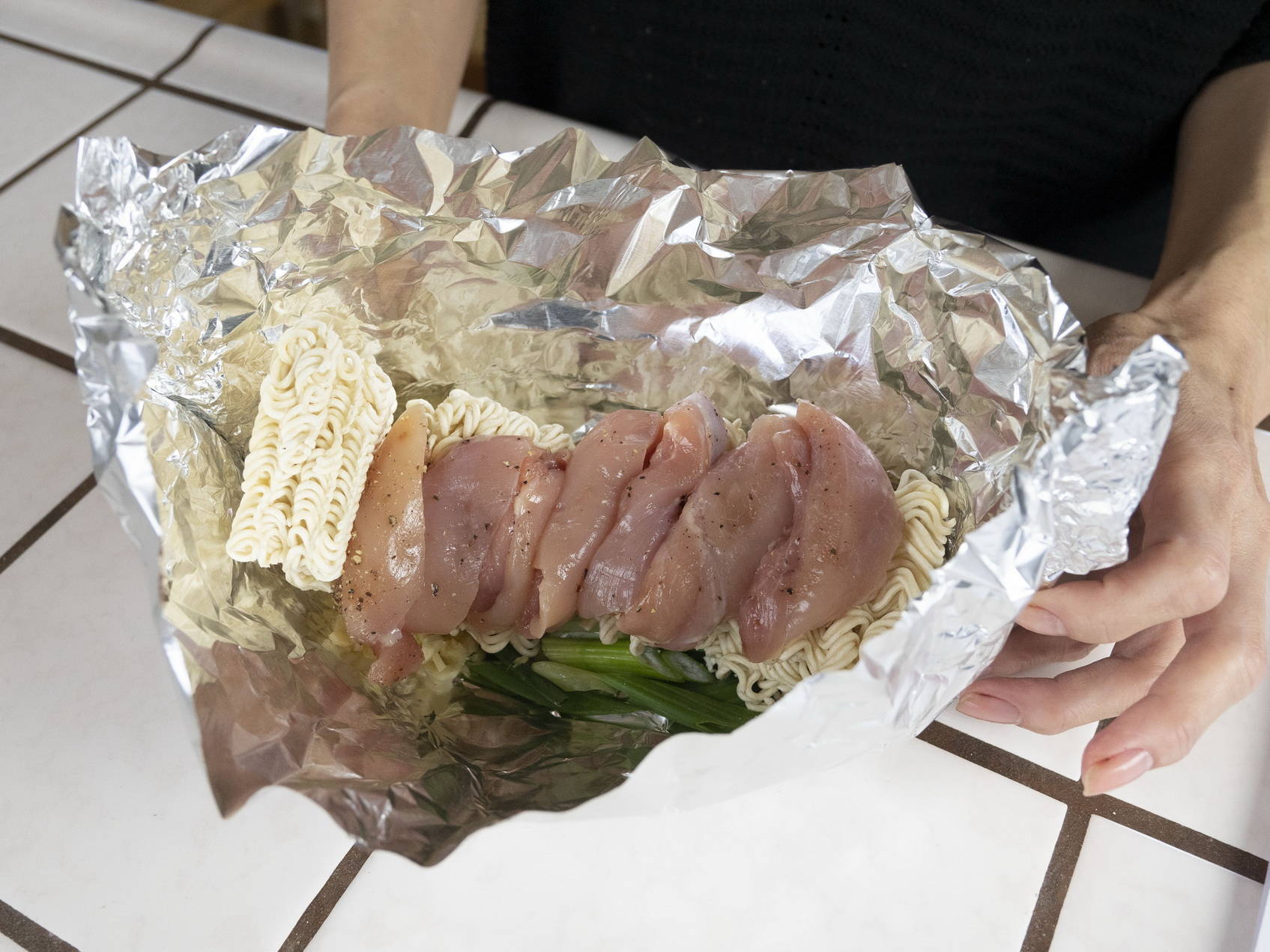 STEP 5
Pour a cup of water into your boat.
Place another piece of foil on top of your boat to cover, then pinch closed to make a sealed pouch.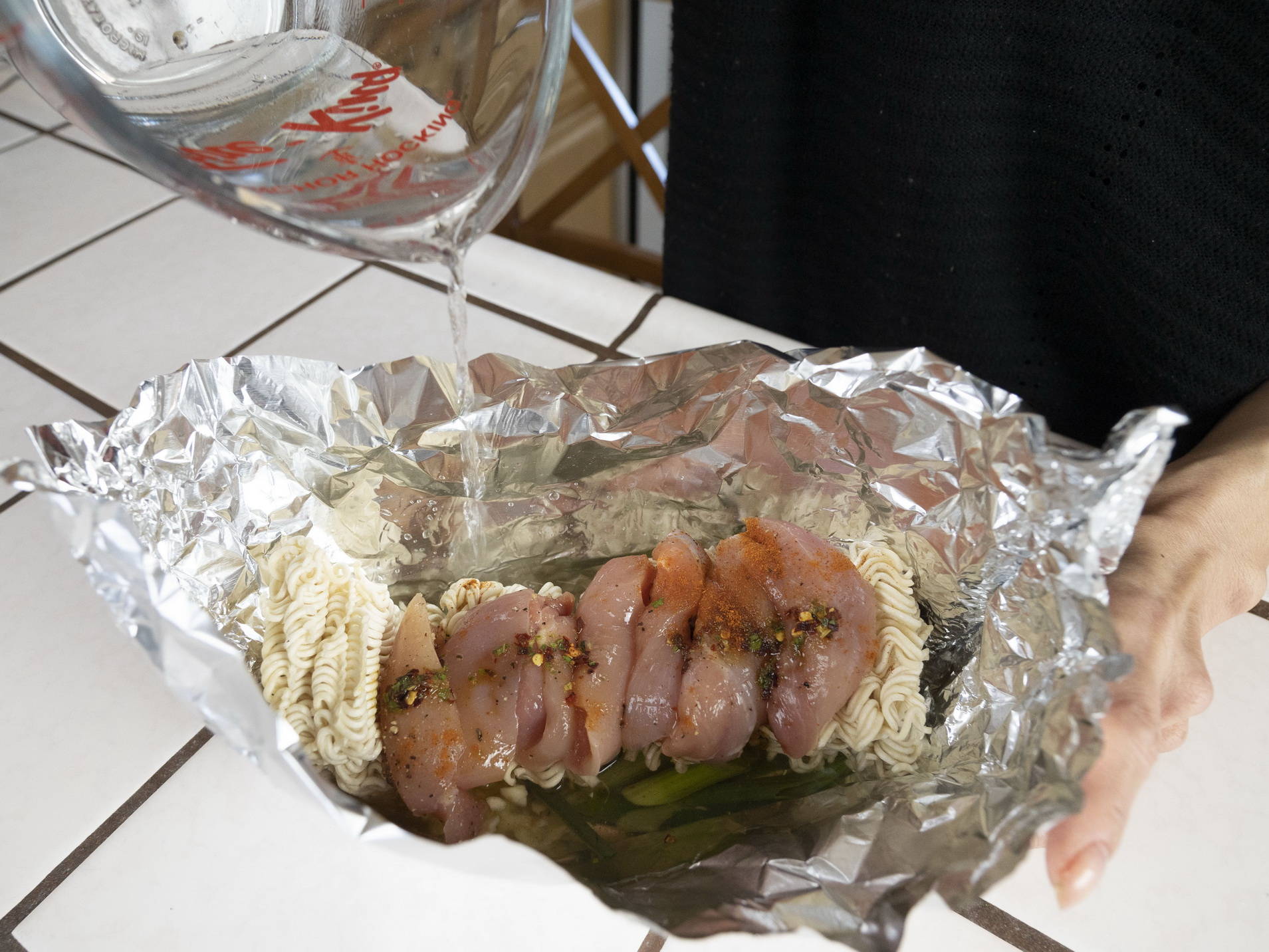 STEP 6
Place your foil pouch into a hot pan and steam over medium for about 6 minutes or until noodles are soft and chicken is cooked through.
Transfer contents to a bowl.

STEP 7
Add tomatoes, cilantro and your sauce to your steamed chicken and ramen.
Stir to combine, serve and enjoy.