---
---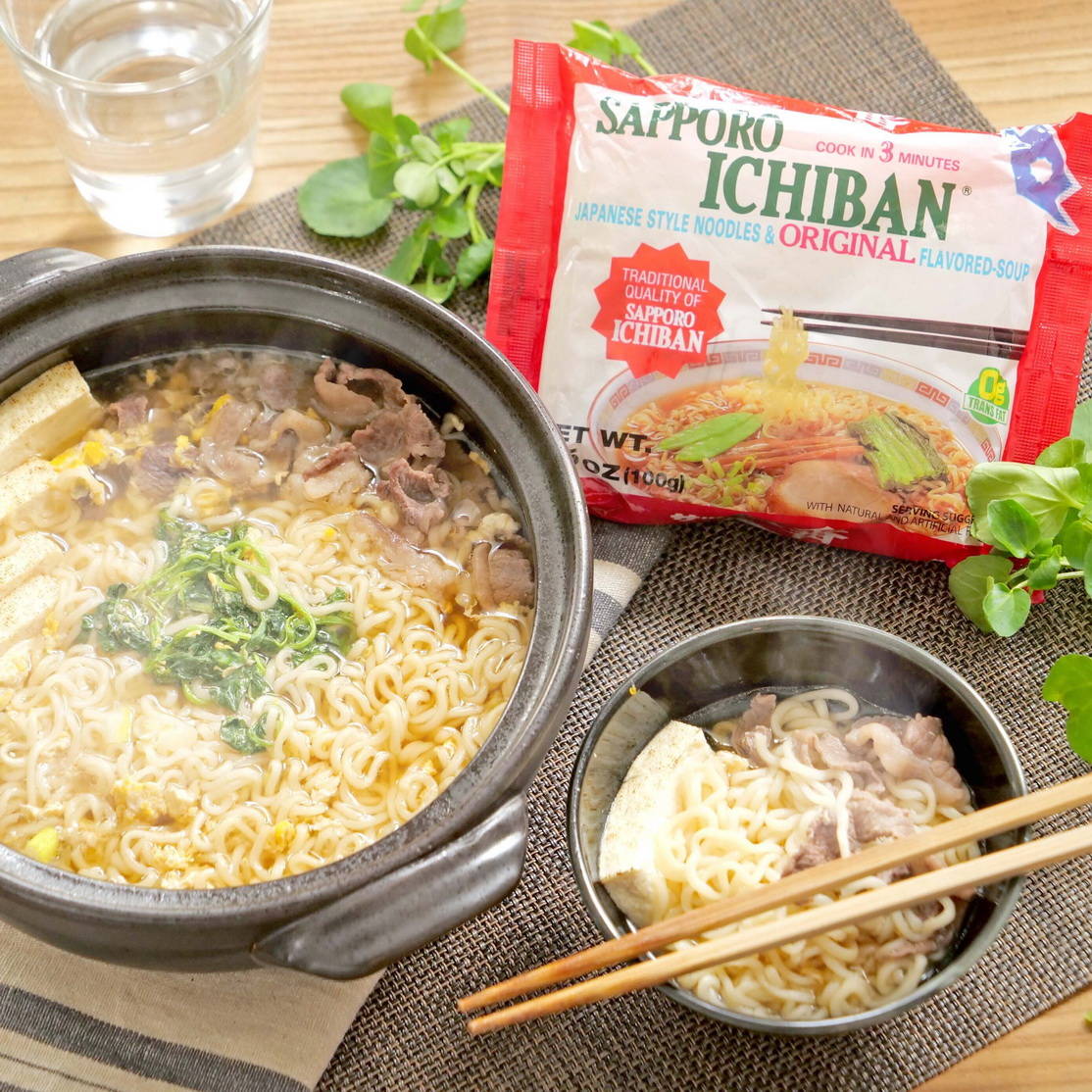 Serves 1
Prep time: 5 minutes
Cook time: 5 minutes
Ingredients:
1 package Sapporo Ichiban Original Ramen
3 ounces flank steak, thinly sliced
1 cup watercress
½ green onion, chopped
¼ package yaki tofu (broiled firm tofu) sliced into four equal-sized pieces
1 egg, beaten
1 tablespoon rice wine
1 tablespoon sugar
---
---
---
STEP 1
In a pot, bring 2 cups of water to a boil.
Add flavor packet, rice wine and sugar.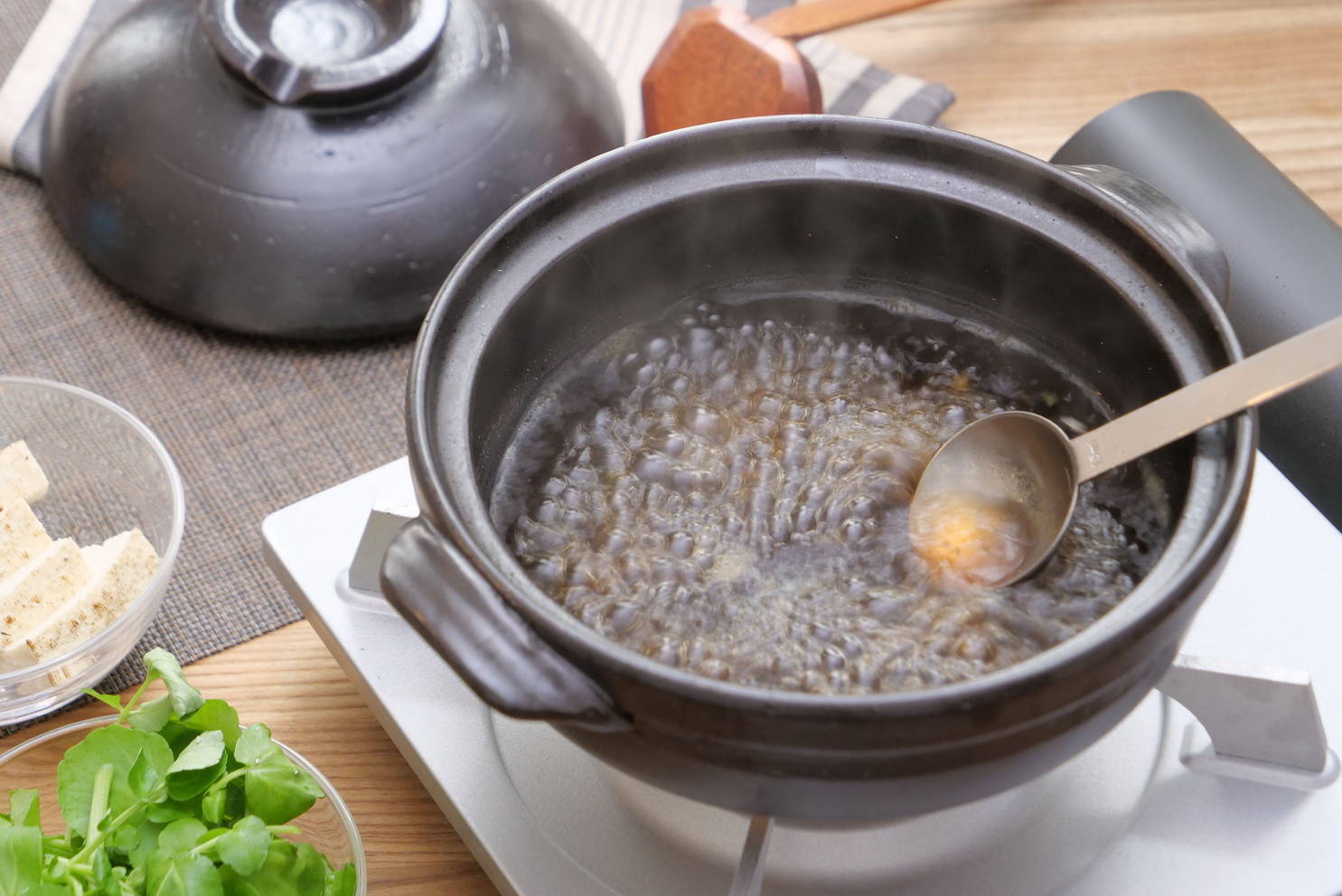 STEP 2
Add tofu, green onion, and noodles and continue boiling for 2 minutes.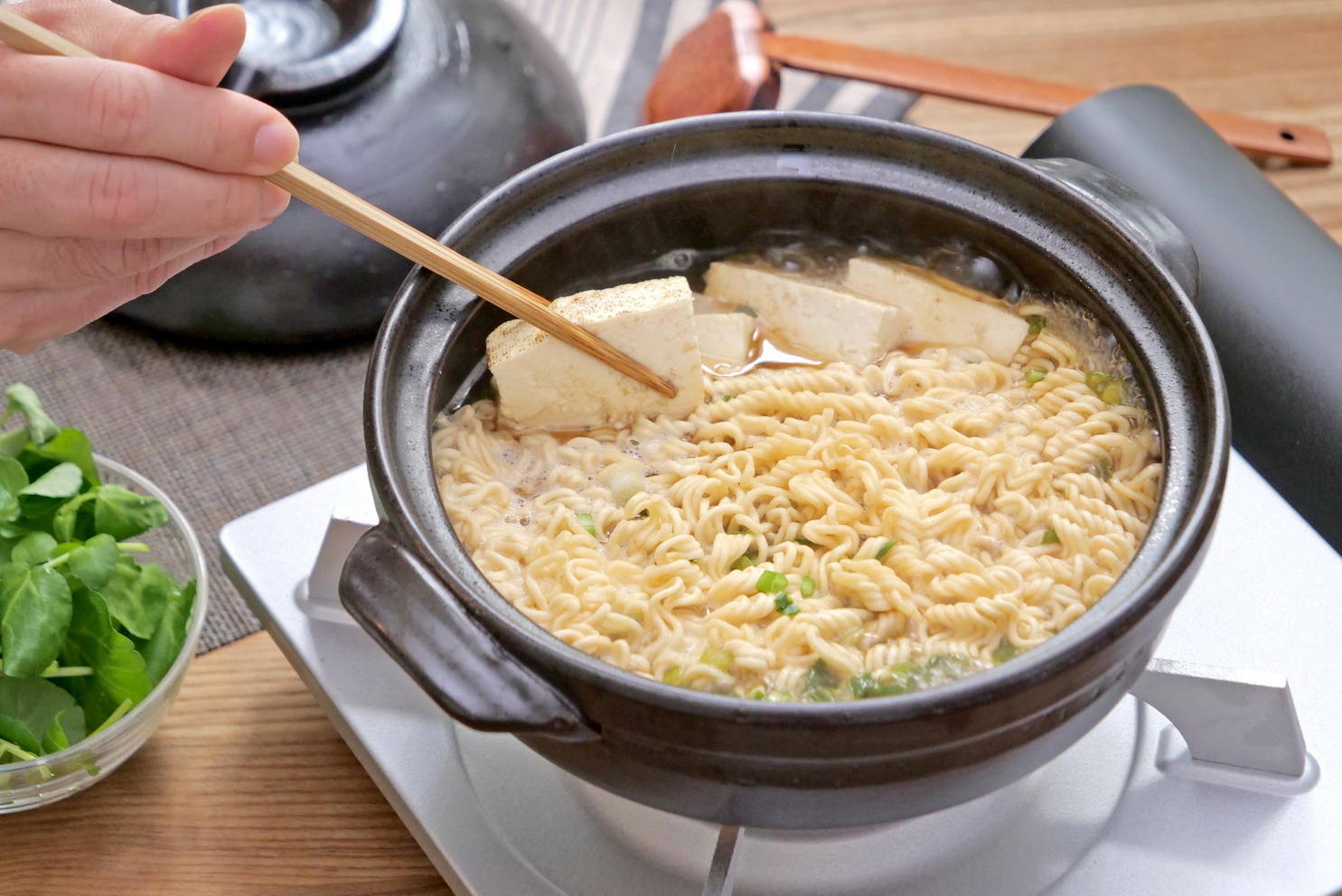 STEP 3
Add steak and watercress and boil for 1 more minute.
Stir in egg, then transfer to a bowl and serve.